OK. So I bought another watch from Bernhardt. Keep in mind that this was before all the hassle with the service regarding the Binnacle GMT. If I remember correct, the Globemaster was available in three versions. Black dial with black bezel and red GMT hand, blue dial with blue/orange bezel and orange GMT hand, black dial with green/silver bezel and green GMT hand.

The silver/green version was to me the absolute best looking of the three configurations and when I found one for sale on the old Swedish watch forum Axelzon's (RIP) I attacked it like a cobra. The watch was located in the Stockholm area and this was actually the first time I had to make a face-2-face deal. All watches bought and sold before had been sent to or from me. So, one cold and rainy afternoon in December 2009 I left the safe city and took the commuting train out to the suburb. F-2-F deals can be quite different. Usually they are very nice and I prefer to sit down, have a beer and just talk watches for 30 minutes. Some of those short meetings have later turned into very good friendships. But every now and then you run in to some quite weird charachters even though it's quite rare. Fortunately that wasn't the case this time.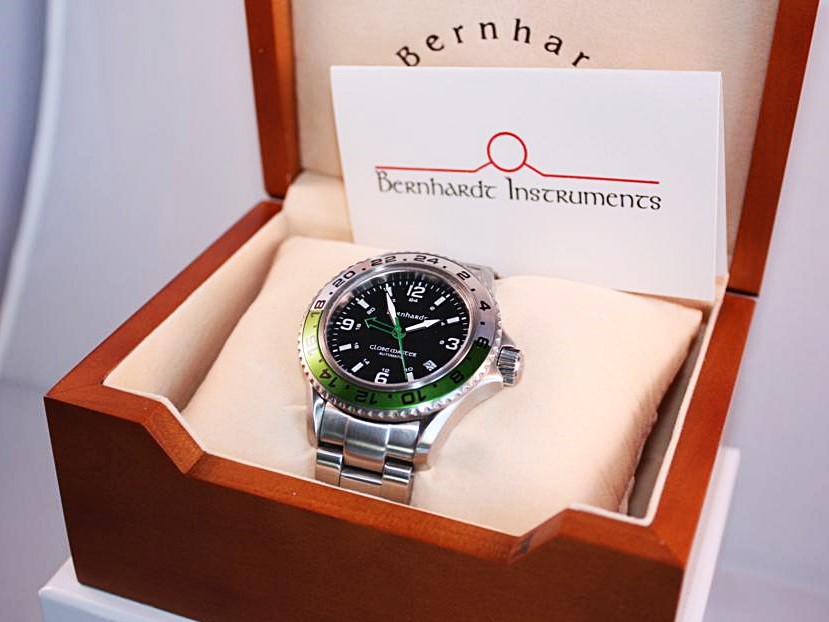 #20 – The Bernhardt Globemaster in its box (picture taken by previous owner).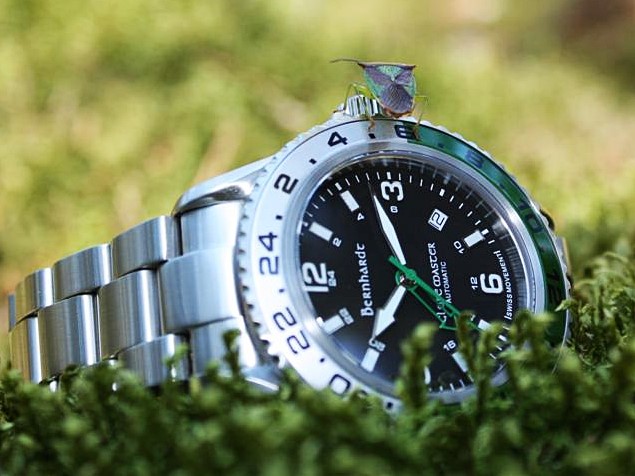 Nice capture of the Globemaster in the wild (picture taken by previous owner).
The watch looked great. I really liked that color combination. The size was good and it was quite comfortable to wear. A little larger than a Submariner. 42mm I think. The bracelet was solid but the finish felt quite cheap. The lume wasn't anything to brag about either. I think I wore the watch for about a month and then sold it because I'd gotten into so called "tool watches" and I had set my sight on a piece from a German manufacturer.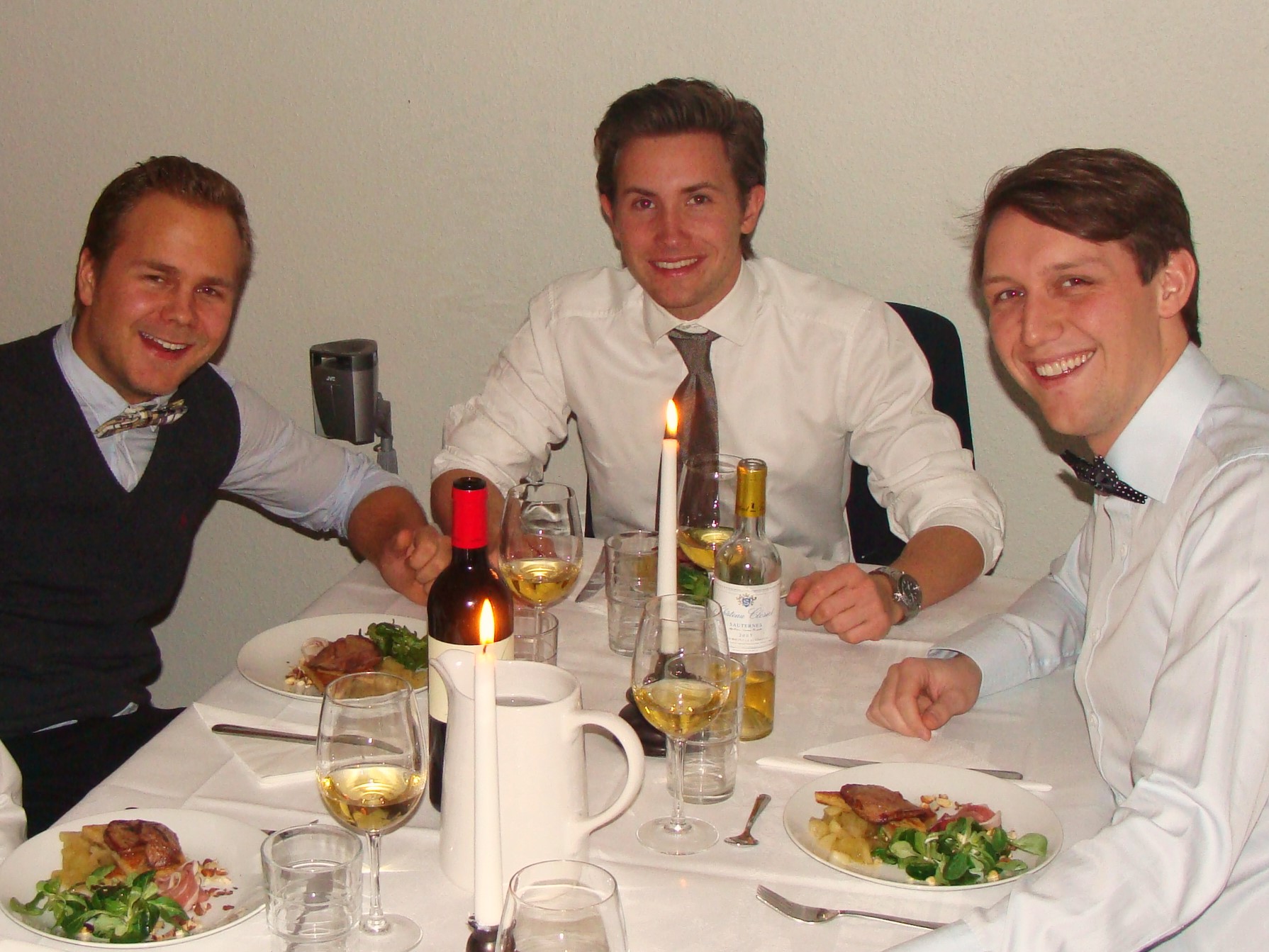 New Year's Eve 2009/2010. Martin, me & Niklas feasting on some fried foie gras. Globemaster on the wrist.
© All pictures by a Watch Flipper's Diary unless noted.