Last time I told you about my trade when I gave away a SAR for a TSAR. Well well, that might have been a stupid trade but at the time I wanted the TSAR and what did a loss of a couple of bucks matter?
The TSAR is the most affordable watch in Marathon's Search and Rescue line and some might find the TSAR even toolier and more of a multi-purpose watch with its tritium tubes and reliable quartz movement but I find the dial a little too busy which makes it loose legibility compared to the SAR. The TSAR, SAR and GSAR are all based on the same case and measure approx. 41mm wide excl. crown, 14mm thick and 20mm between the lugs. But since they are based on the same case they also share the same problem - the crown. Just a few millimeters shorter would have made the whole watch much more wearable without losing any grip.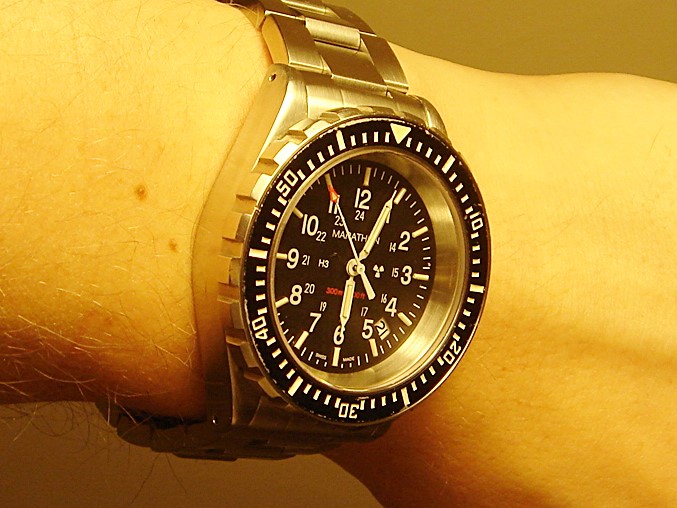 #24 – The Marathon TSAR. Quartz movement and with tritium tubes.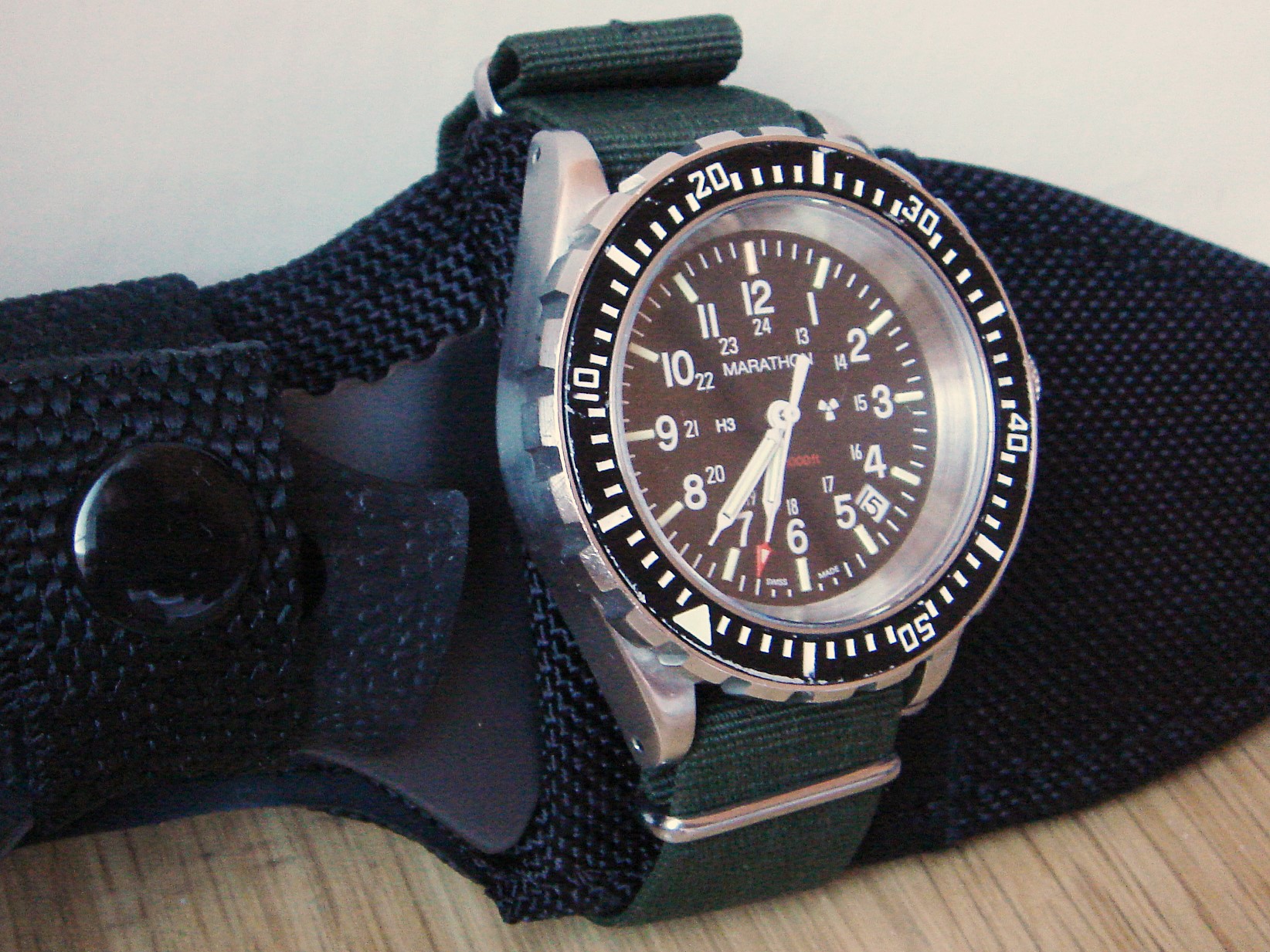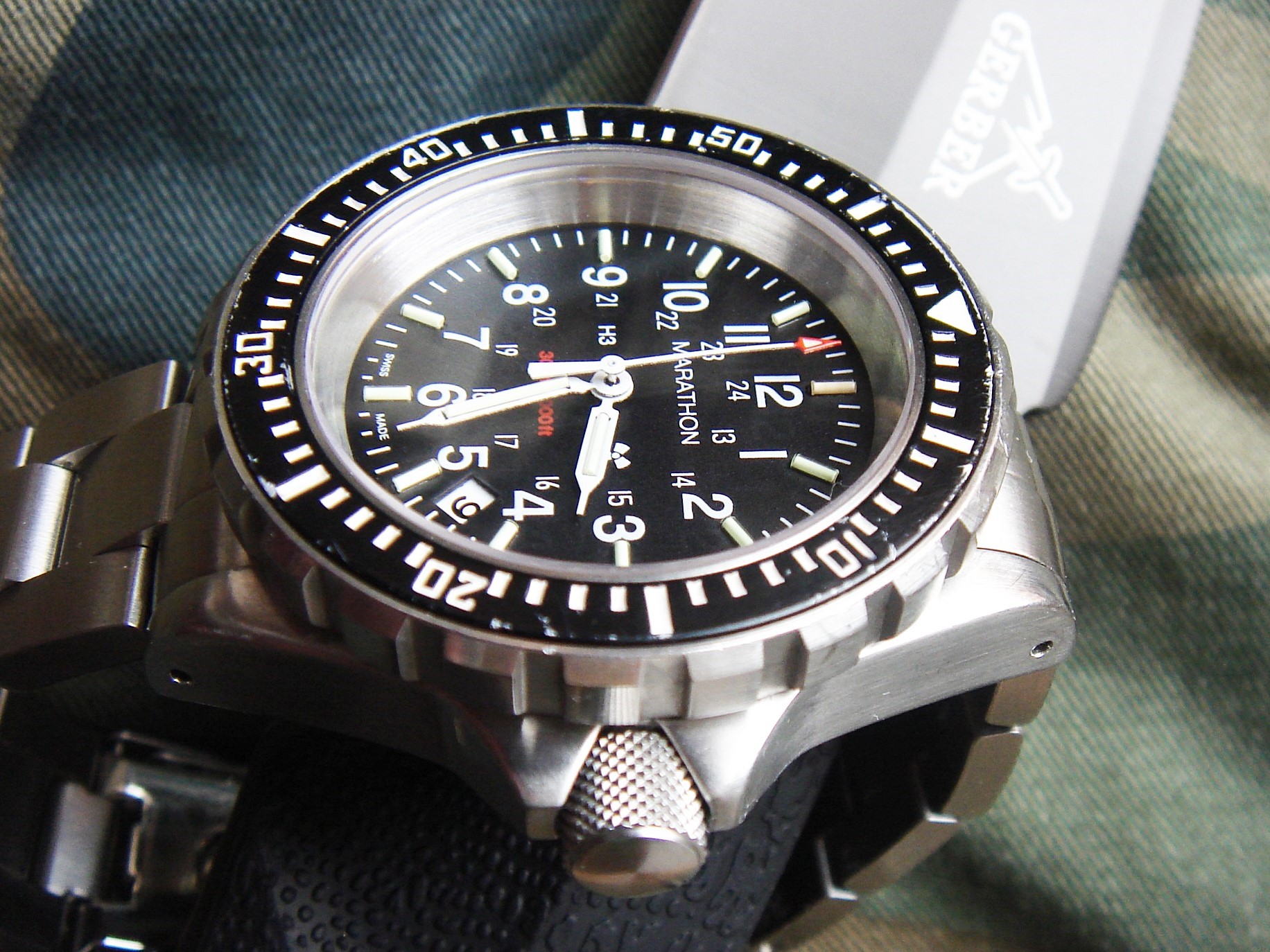 I had mine for six months (quite some time for being me!) and kept it in the drawer and used it only for occasions where a beater was suitable. The TSAR is currently being used by NASA which is pretty cool and I could absolutely go for another one someday. Used ones sometimes pop up for around $300 which they are worth for sure.
Update - January 18th 2016
I recently received another TSAR in a trade. What a great watch. Really! It was a newer one sold in 2014 with the EOL movement and the new tubes glowed so bright. A perfect beater. Let it go though because I needed some extra cash for a watch that was being sent for a full service.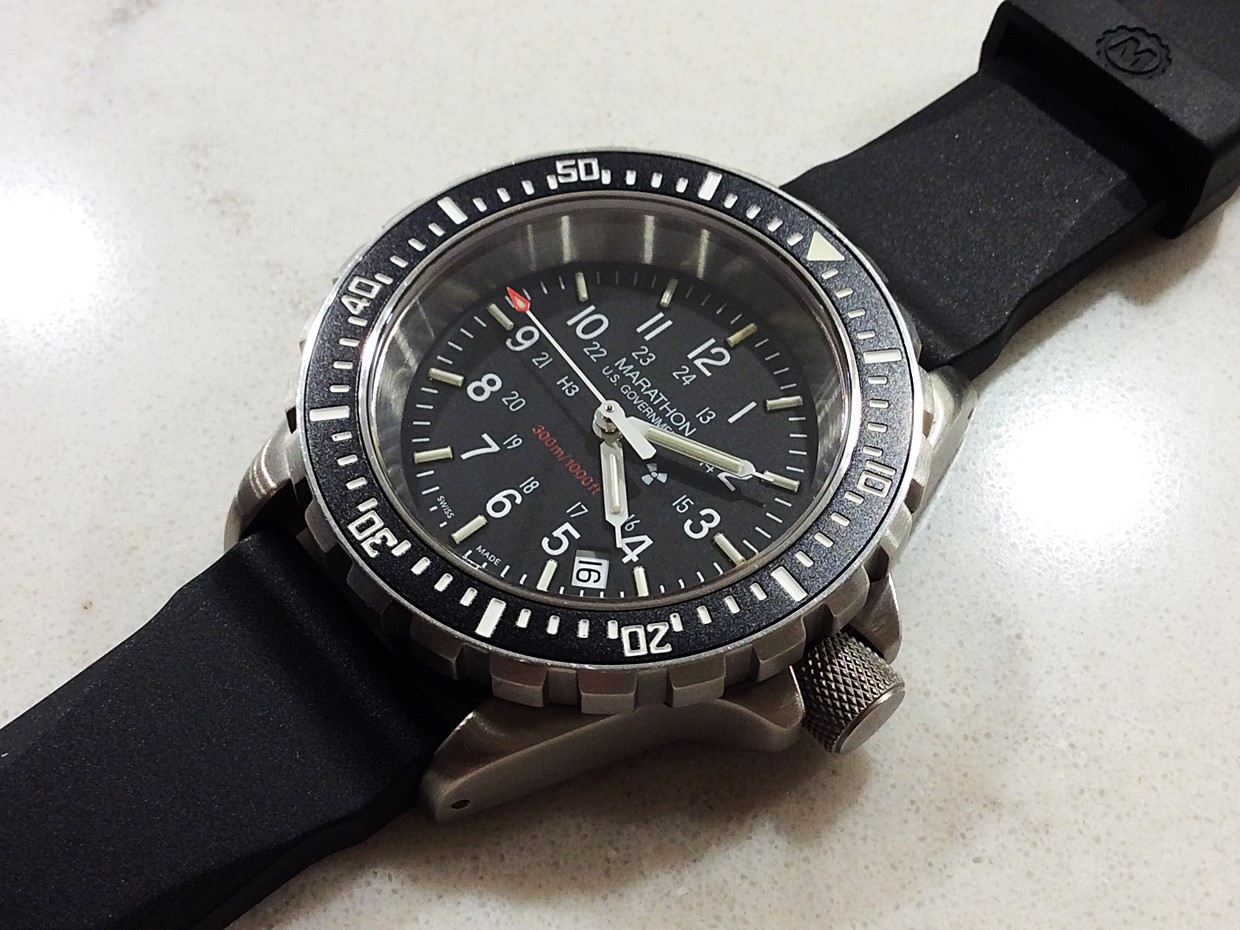 #277 - My second TSAR.
© All pictures by a Watch Flipper's Diary unless noted.