I obtained this quartz chronograph in November 2009. Bought it used for about $200. I was just starting to discover all the fun with micro builders. Ocean7 had at the time a lot of interesting watches for diving coming up. Most of them were homages to classic dive watches but the design of the G-2 was nothing I had seen before. It sure did look like a heavy piece and damn right it was. The case was really fat and the bracelet was thick and solid. For me it was unwearable. While I was waiting for it I had ordered a black 2-piece zulu from WestCoasTime but I realized I would have sold the watch before the strap would show up.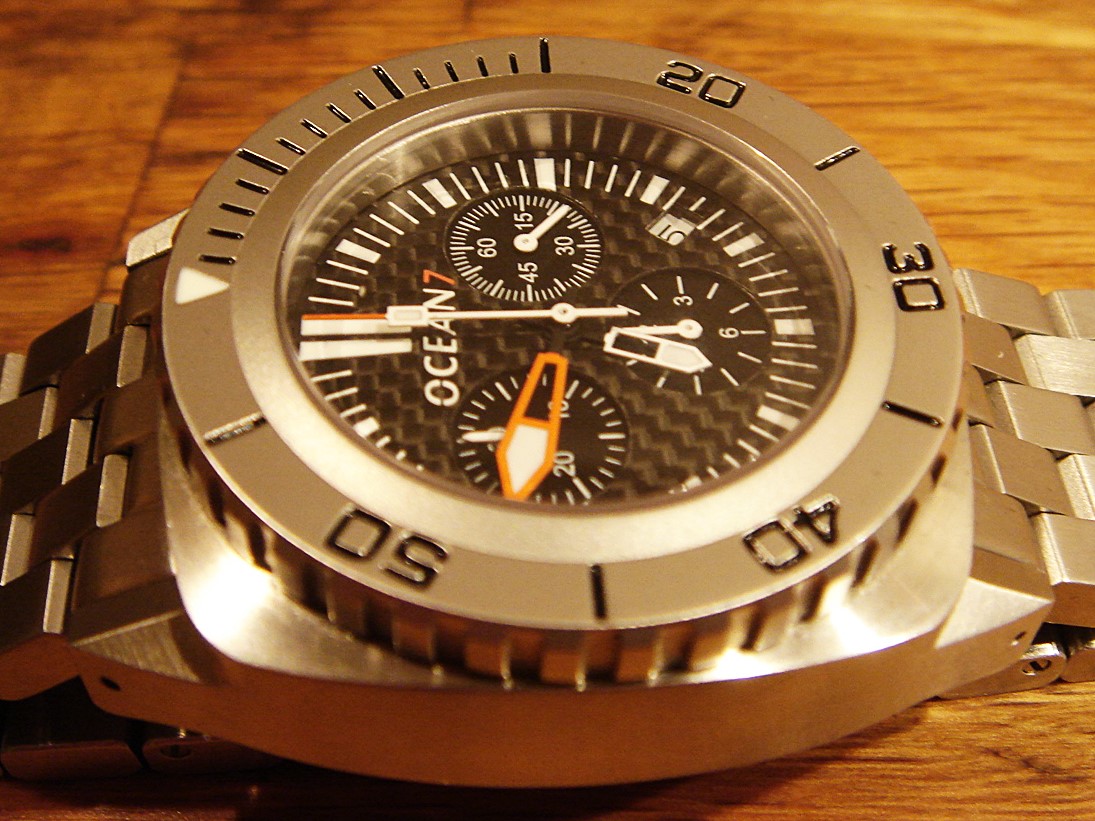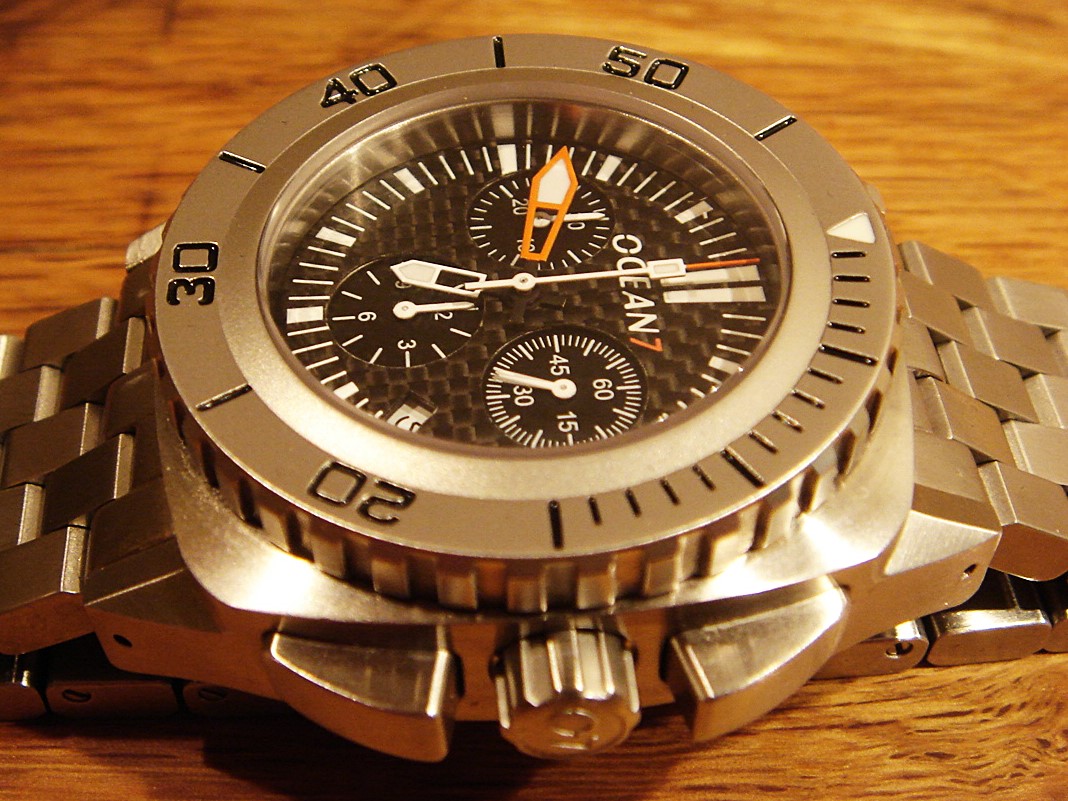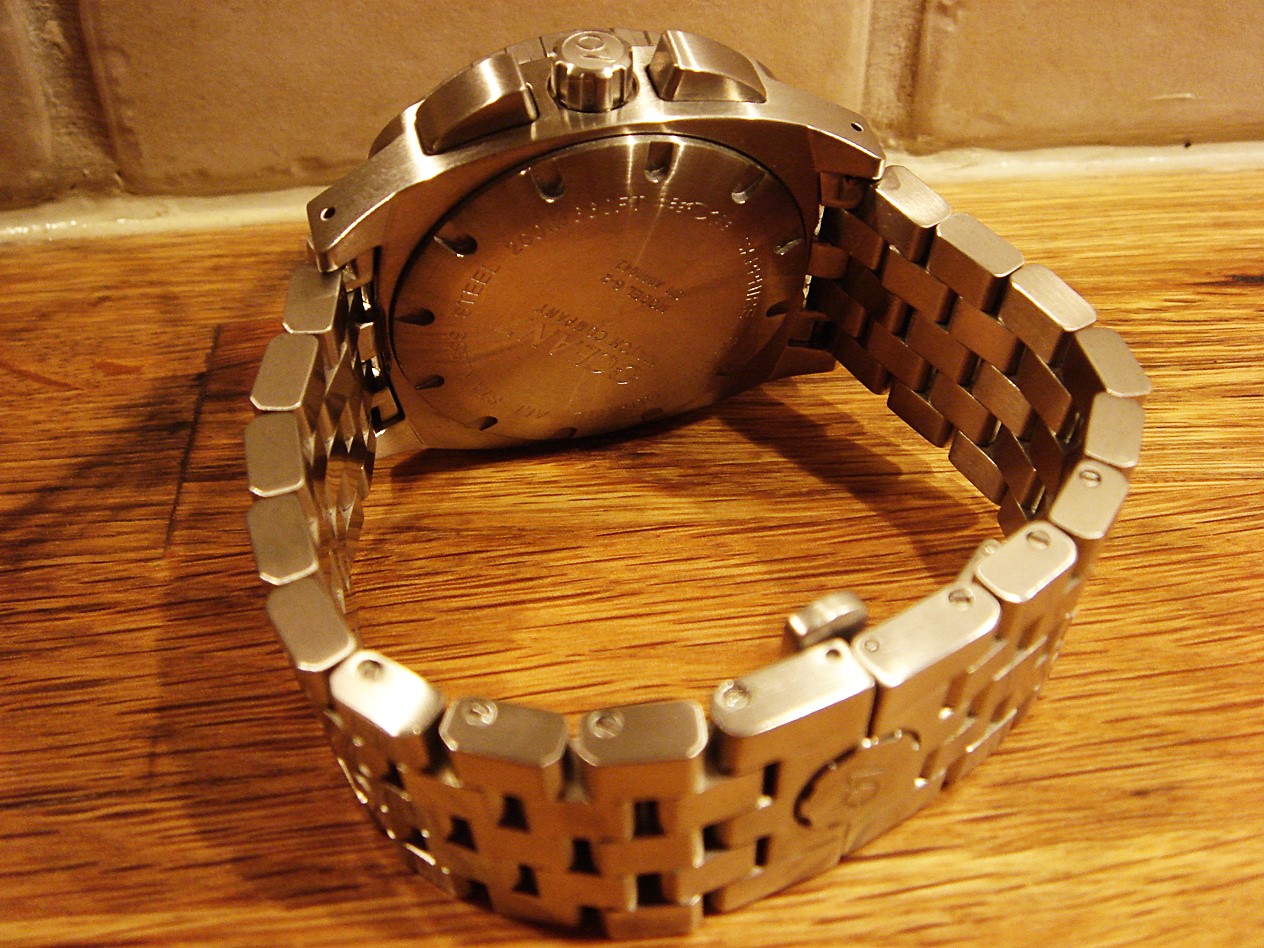 The carbon fiber dial didn't turn me on back then and never will in the future either. Carbon fiber isn't my thing. It didn't leave any memories and I can't remember I wore it outside my house a single time. I am sorry to say it but it was just too big and too ugly. Or perhaps it was just me who was too skinny with a bad taste? You decide for yourself.
© All pictures by a Watch Flipper's Diary unless noted.