The Seiko SBDA001, also known as "The Samurai". Not only the nickname is one of the coolest but the design is also unique with its sharp angular case. The titanium Samurai's have lately become one of Seiko's most sought after model. When I first started flipping watches in 2009 I was offered Samurai's as part trades. It felt like no one wanted them. It popped up used ones everywhere for just a couple of hundred bucks. First I thought they looked horrible, just as ugly as an Orange Monster, but I quickly changed my opinion. About the Samurai that is. Not about the Orange Monster. The Orange Monster is still the ugliest Seiko diver which I have never owned and never will.

The steel Samurai is quite ugly I think. At least when you compare it to the titanium version. The steel version also lacks crown guards which the titanium one has. Why? A diver's watch should have crown guards. I have never had the chance to score a blue one, the SBDA003, to a good price and it is still on my wanted list. Today the prices are ridiculous compared to just a couple of years ago. What I like most about the Samurai is the matte dial, the big swords hands and big index's which has a crazy lume and the shape of the case. The 7s35 movement is nothing special compared to the 7s26 except that it has some extra jewels I think.






The third one I got my hands on was a real steal. I found it on the Swedish eBay; Tradera. I was doing my regular searches and found nothing of interest. I then went through a list of all used watches being listed and found an auction called "Sekio". It was of a SBDA001 on bracelet complete with box and papers. All in great condition. No bidders so far. I put down a fair bid and thought to myself that even if other people will find this auction I might still win it and I won't feel like I have done a bad deal. I ended up winning it for $150 and made a really nice bargain.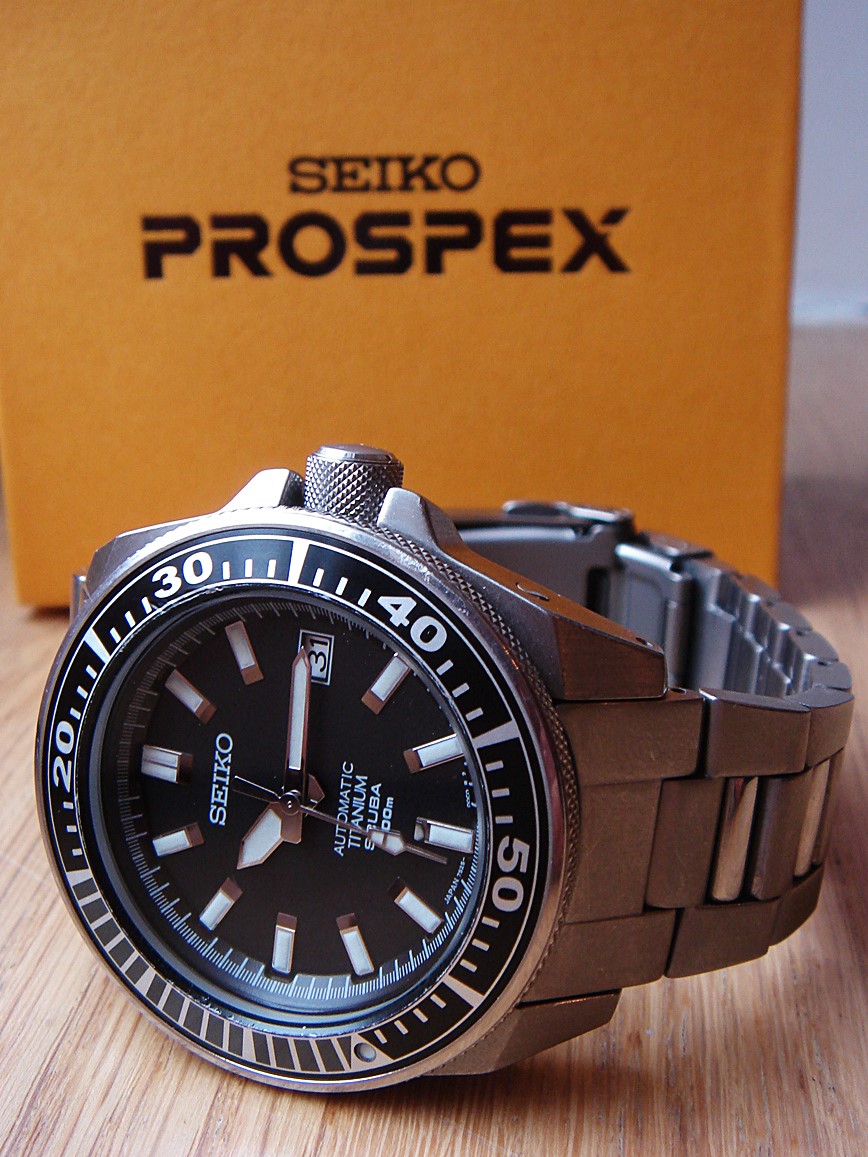 #58 – One of my best bargains. Fullset.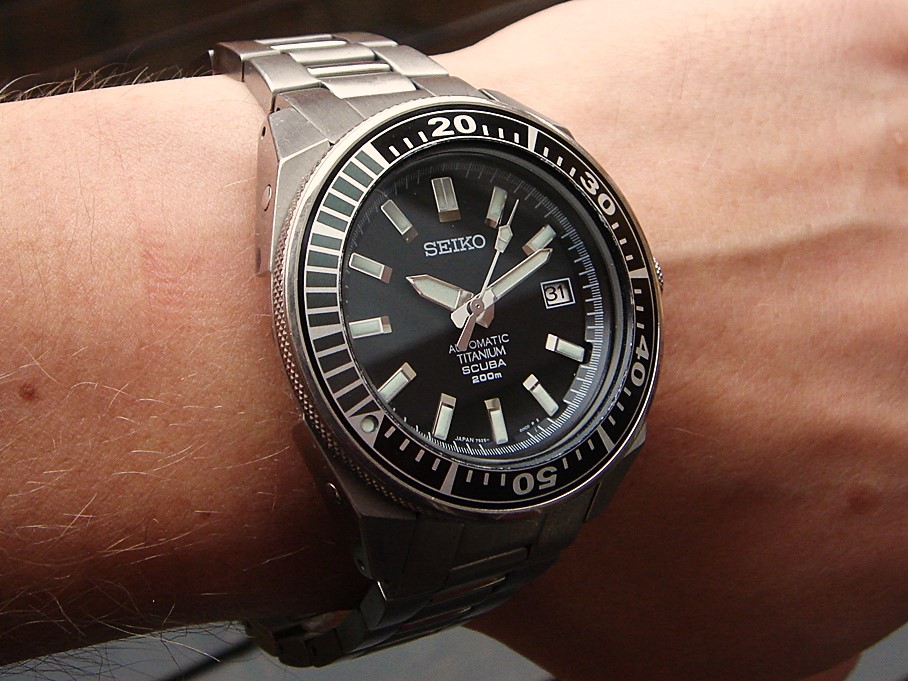 Wristshot on the balcony.
From the last year of production. Made in April 2008.
I usually lose a little money when doing my watch deals and I'm perfectly fine with that as long as there are no ridiculous amounts going to waste. That would be plain stupidity. Of course I always try to get back the amount I've spent on a watch when selling it but I hate waiting and prefer a quick sell so that is the reason why I'm never break even. But hey, hobbies cost money! But regarding the last Samurai I had I actually got to double up my money which was fun for change.
The titanium Samurai's are cool watches. Especially the blue SBDA003 and I think I need to have one before I give up on this addiction. I can only pray that it also one day turns up in a misspelled auction =)
© All pictures by a Watch Flipper's Diary unless noted.