Damn I like Sinn! I've had far too few over the years. I'm not sure it's the design that has got me hooked. It's the technology, unique solutions and cool material that fascinates me. Sinn's watches feels more like proper tool watches than anything else from any other manufacturer. Here we are talking about instruments that actually have been designed for extreme professions where requirements on the equipment are extreme. Jeez! It sounds like I'm getting paid by Sinn for writing this (I wish!). But the truth is that these are the kind of features that really gets me going.
The U1 was the first Sinn model I discovered. What strikes you at once when you have a look at the U1 are the hands. Some people like them and some people don't. I don't like them. They don't mess up the legibility or anything they just look weird. But I like the rest of the design and especially the extra hardened u-boat steel and the 1000m depth rating. Also the price feels reasonable. Or at least it did a couple of years ago. I think the price has increased quite a lot the last years but I can be wrong.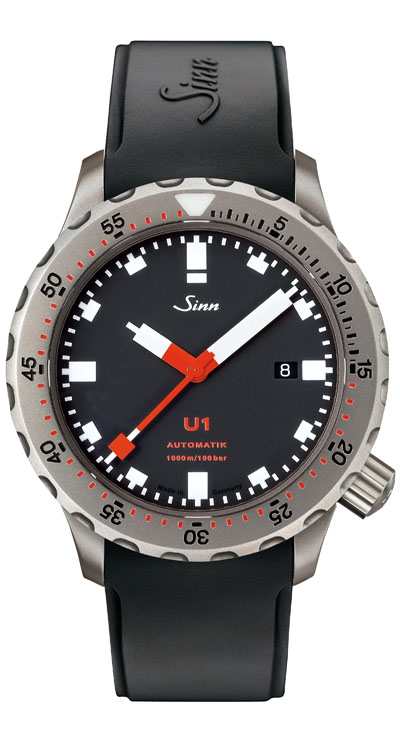 Product image of the Sinn U1 (borrowed from Sinn).

I came across a used one without the bracelet in January 2010 and bought it immediately. I might have been a little hasty because it turned out the watch came with a rubber band that had been shortened and it was way too tight for my wrist. So I bought a couple of 22mm nato straps to achieve some tooliness. Well, that didn't work out at all. The U1 is not designed to be put on a nato and has a sharp edge between the lugs towards the case back. It wore high and didn't feel good at all. Putting it on a zulu looks ridiculous. My watch still had the ETA 2824-2 movement inside. The U1's manufactured today are equipped with Selitta movements.
#22 – Sinn U1. (pictures taken by previous owner)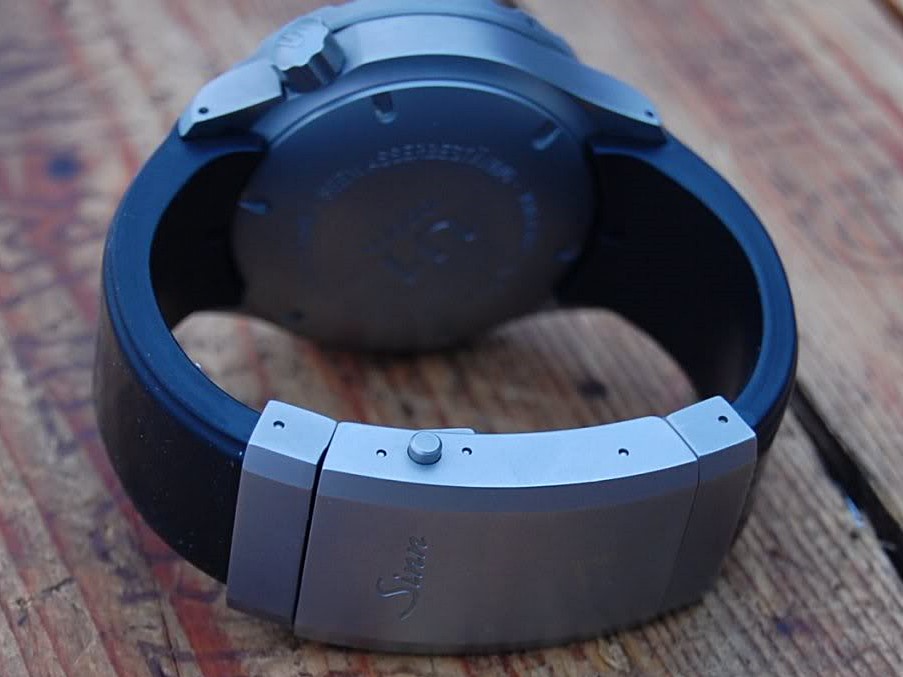 (pictures taken by previous owner)
I was really disappointed that I couldn't wear the U1 properly and instead of searching for a new rubber or a bracelet I put it out for sale saying I could take a Marathon SAR as a part trade. I got a fish on the hook and sold the U1 and got a Marathon SAR as a part trade.

I've only had one other Sinn apart from the U1 one but there are so many more models that I want to try. I've lately been looking out for an 856 UTC, an EZM3 or a U1 SDR. I will most certain pick one up in the near future.

© All pictures by a Watch Flipper's Diary unless noted.