Honestly, I didn't even know what this watch was when I was offered to buy it. I just recognized the Scubapro logo and knew it had to do with diving. I paid less than $200 for it. Head only. Considered it to be quite cool but nothing special. What I liked most about it was the chapter ring. I might have worn it outside the home once or twice. Otherwise it was just sitting in the drawer until I finally sold it in January 2013 to the well-known watch profile S.L. I let it go for the same price I paid and even included two nato straps and an oyster bracelet. It has since made many appearances on his Instagram. Check it out!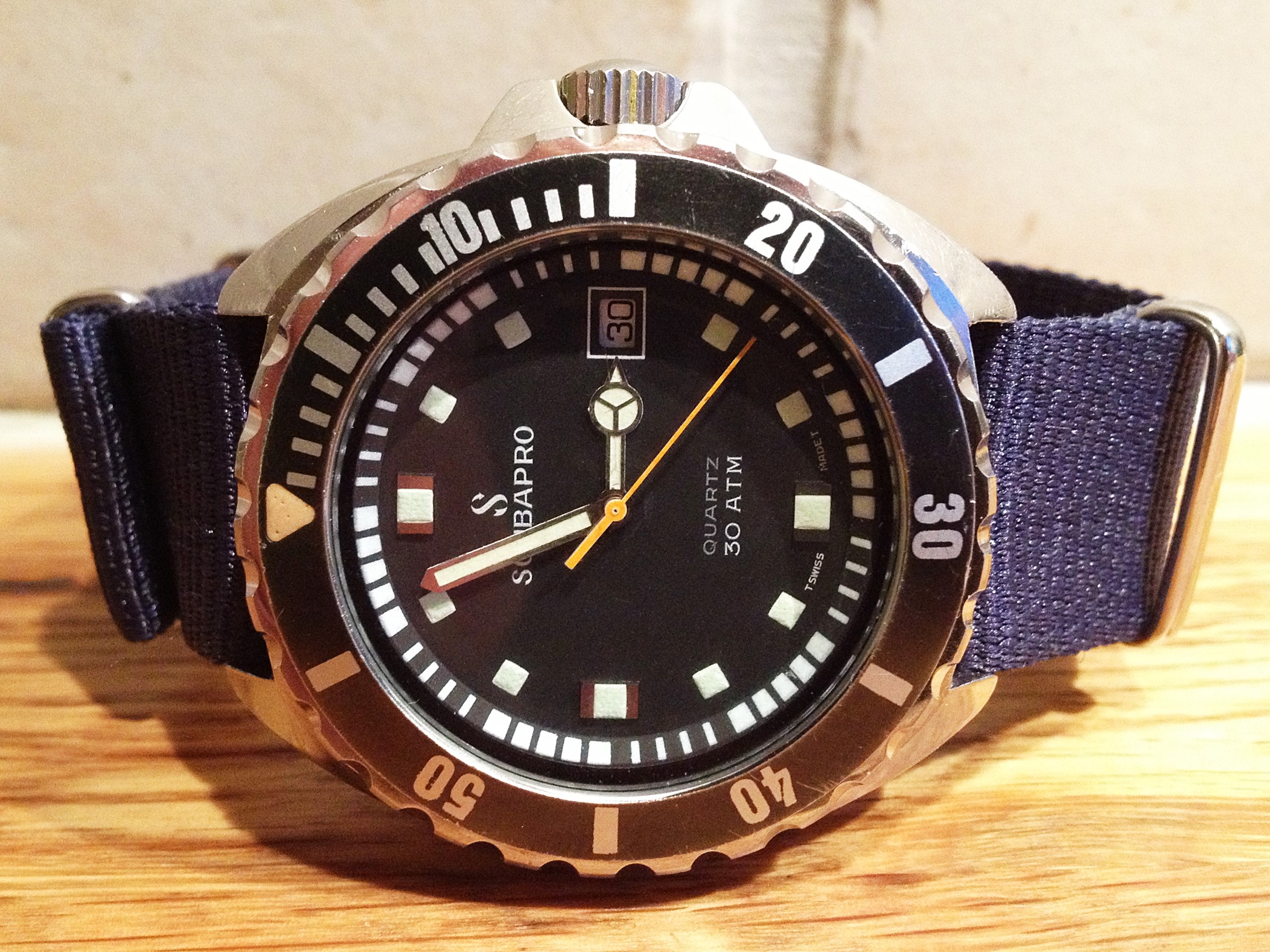 #157 - The Scubapro Quartz 30atm.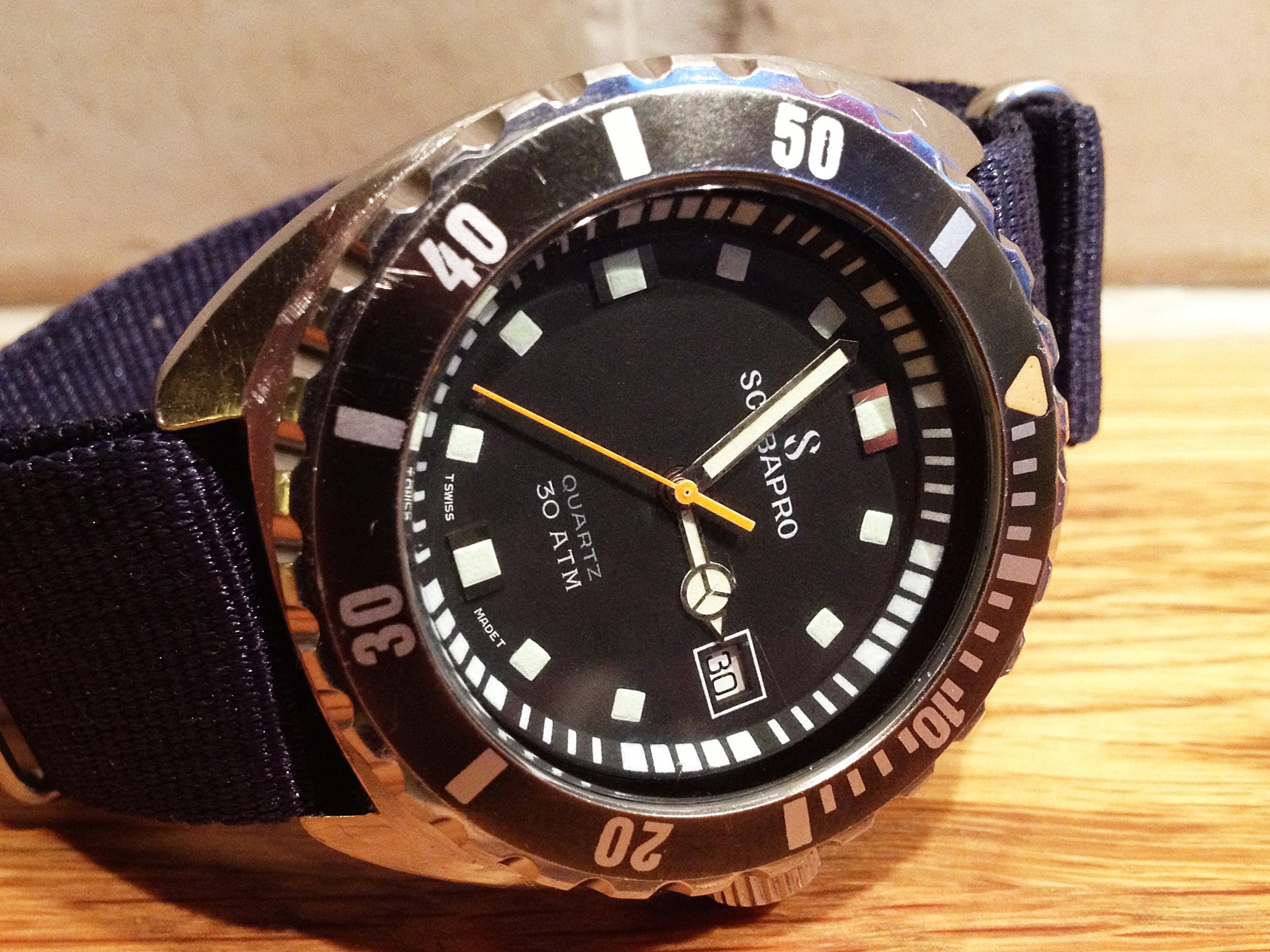 My jaw dropped when I recently saw what these watches sell for today. Crazy stuff! Should have hung on to it for sure. The automatics are even more expensive so my only advice is to let them sit tight if you already own one.
© All pictures by a Watch Flipper's Diary unless noted.