This might be my favorite in the CWC line. Quartz. PVD. Day and date. Great lume. Screw down crown. Water resistant to 300m. Tough Monnin-style case. Affordable. In other words:

f

eatures that define

a

perfect tool watch! I've had three of this version as well, just like the regular non-PVD Quartz RN diver. I never get tired of them

.
Got my first one in late October 2012. Second one was bought in March 2013 and the third was bought in late December the same year. The first and the second were newer ones with luminova dials but the third one must have been older since its indexes and hands had faded to a more yellow/light brown tone assuming it might have been a tritium dial. I wasn't that into the whole "issued business" with military watches at the time so I never checked the case backs to see when they'd been manufactured and if they were intended for the military or the civilian market.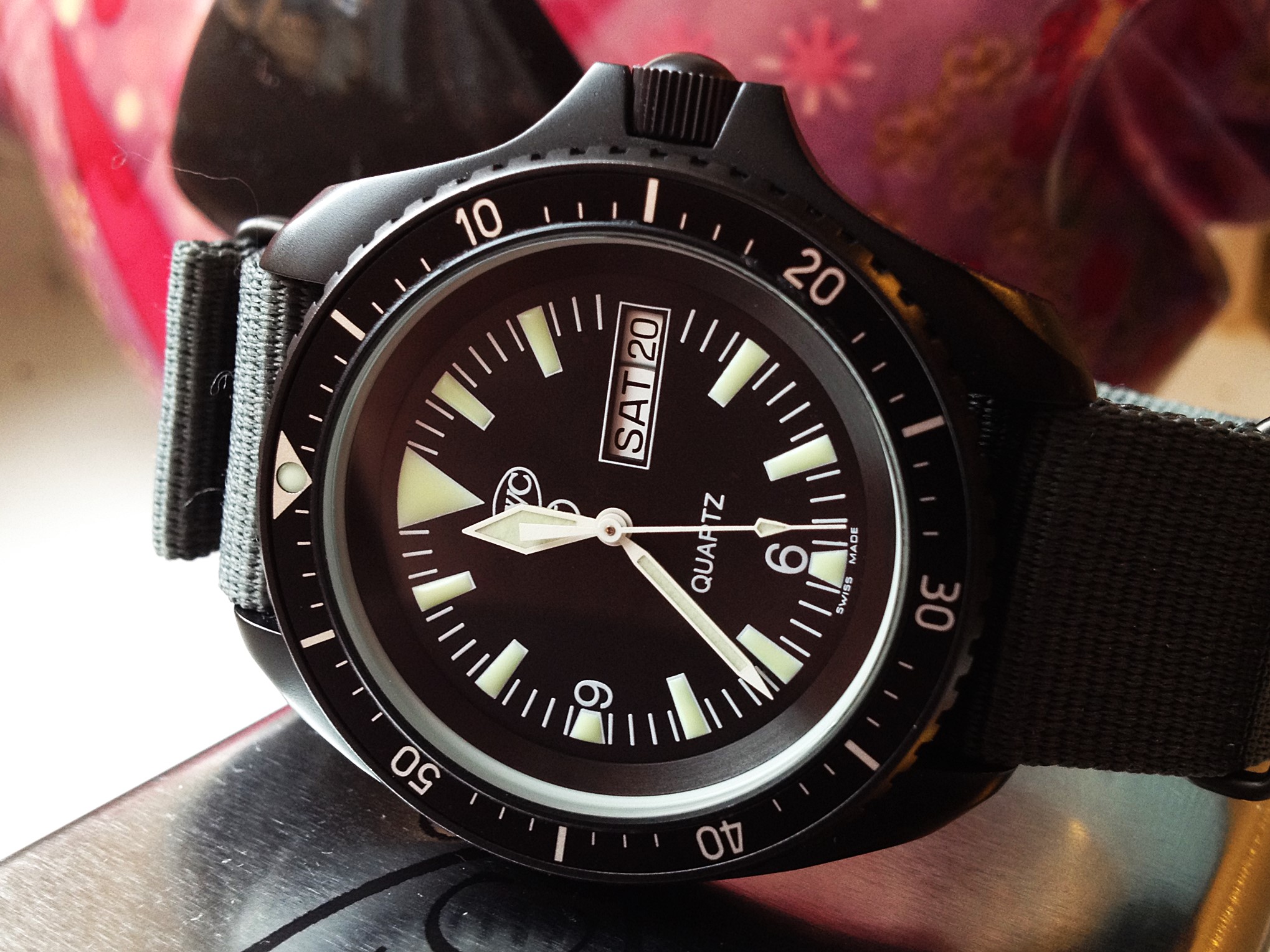 #149 - The CWC SBS Quartz PVD Diver. My first.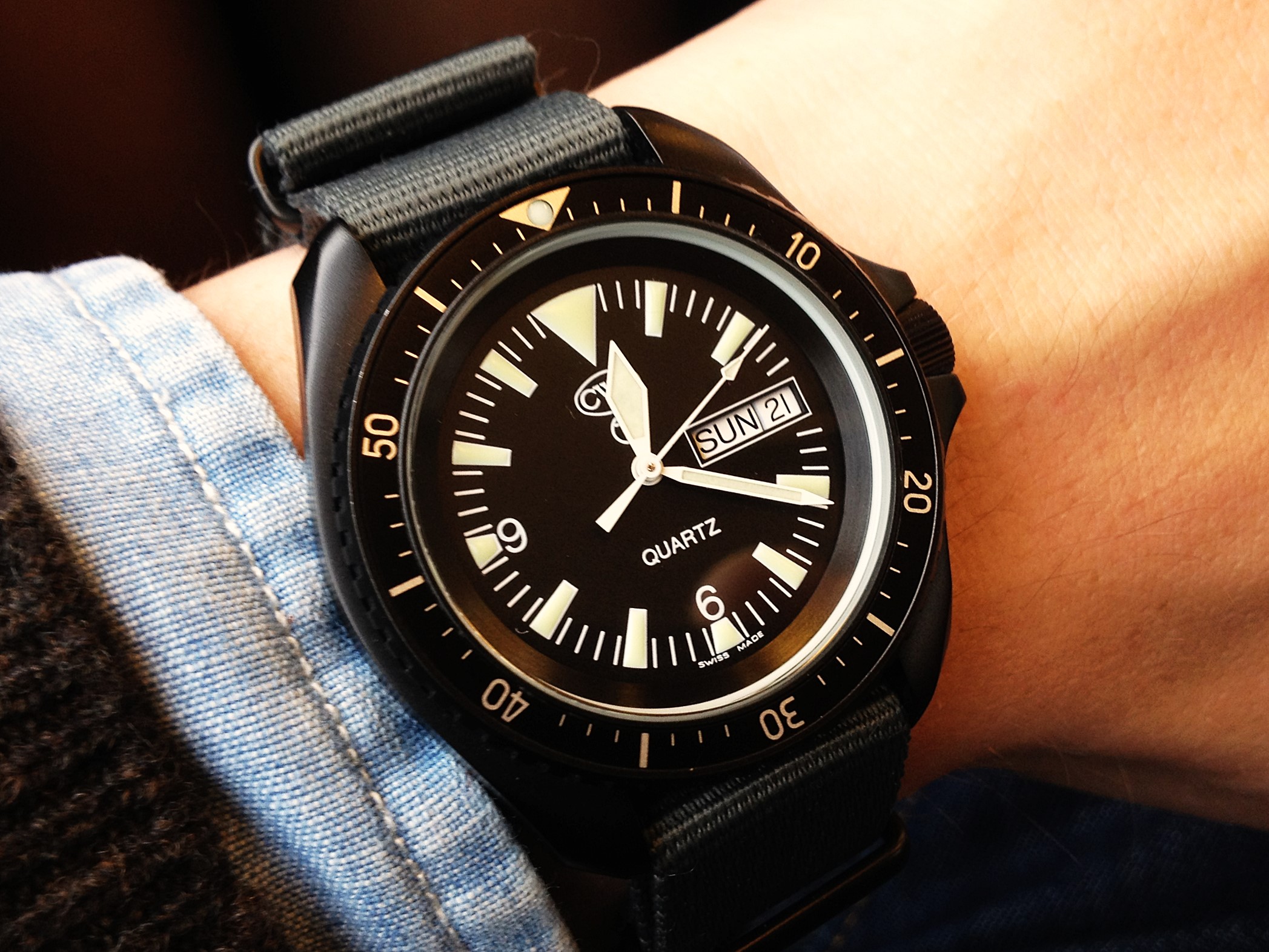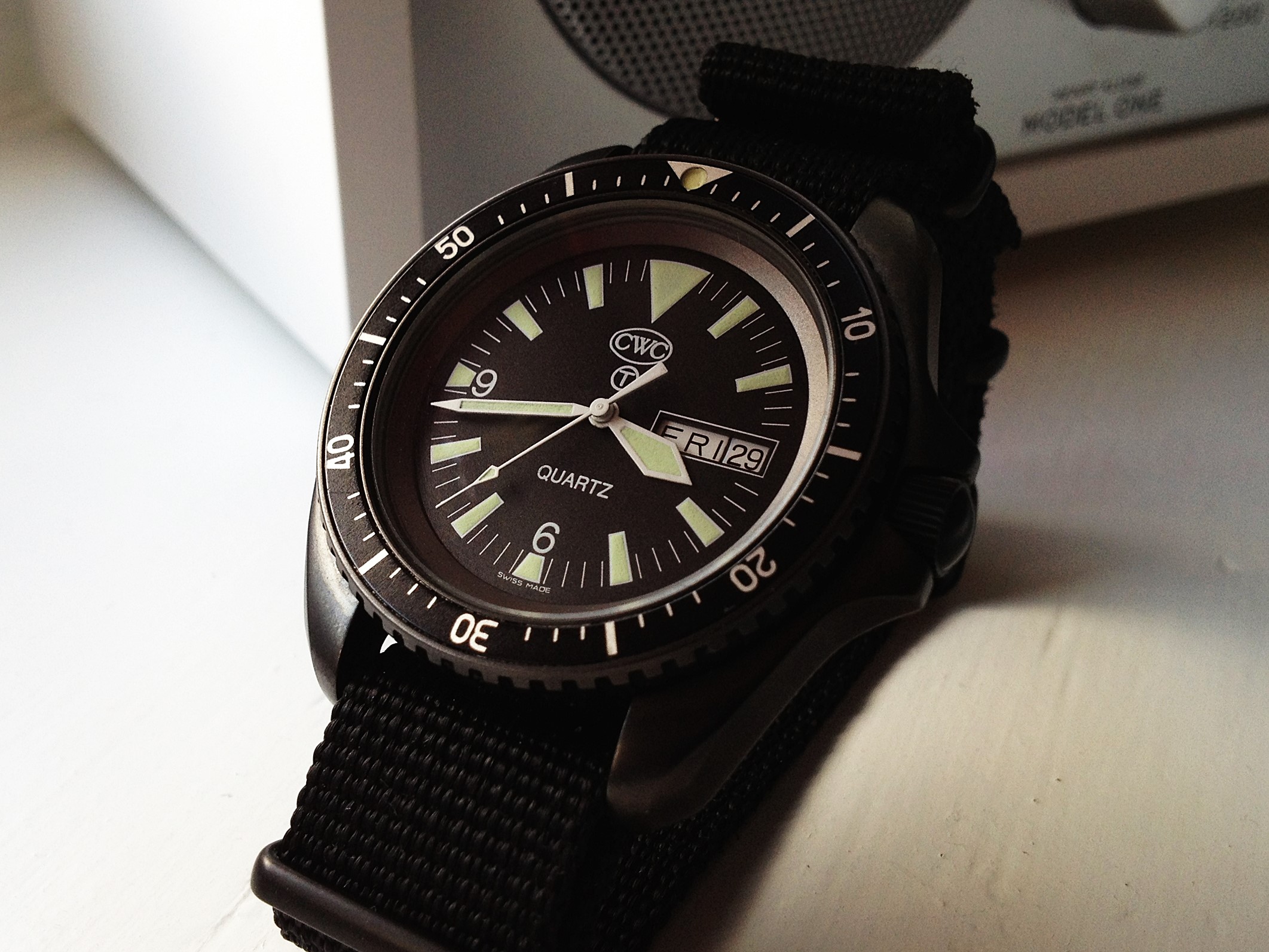 #162 - The second one. Worn on a black heavy duty nato.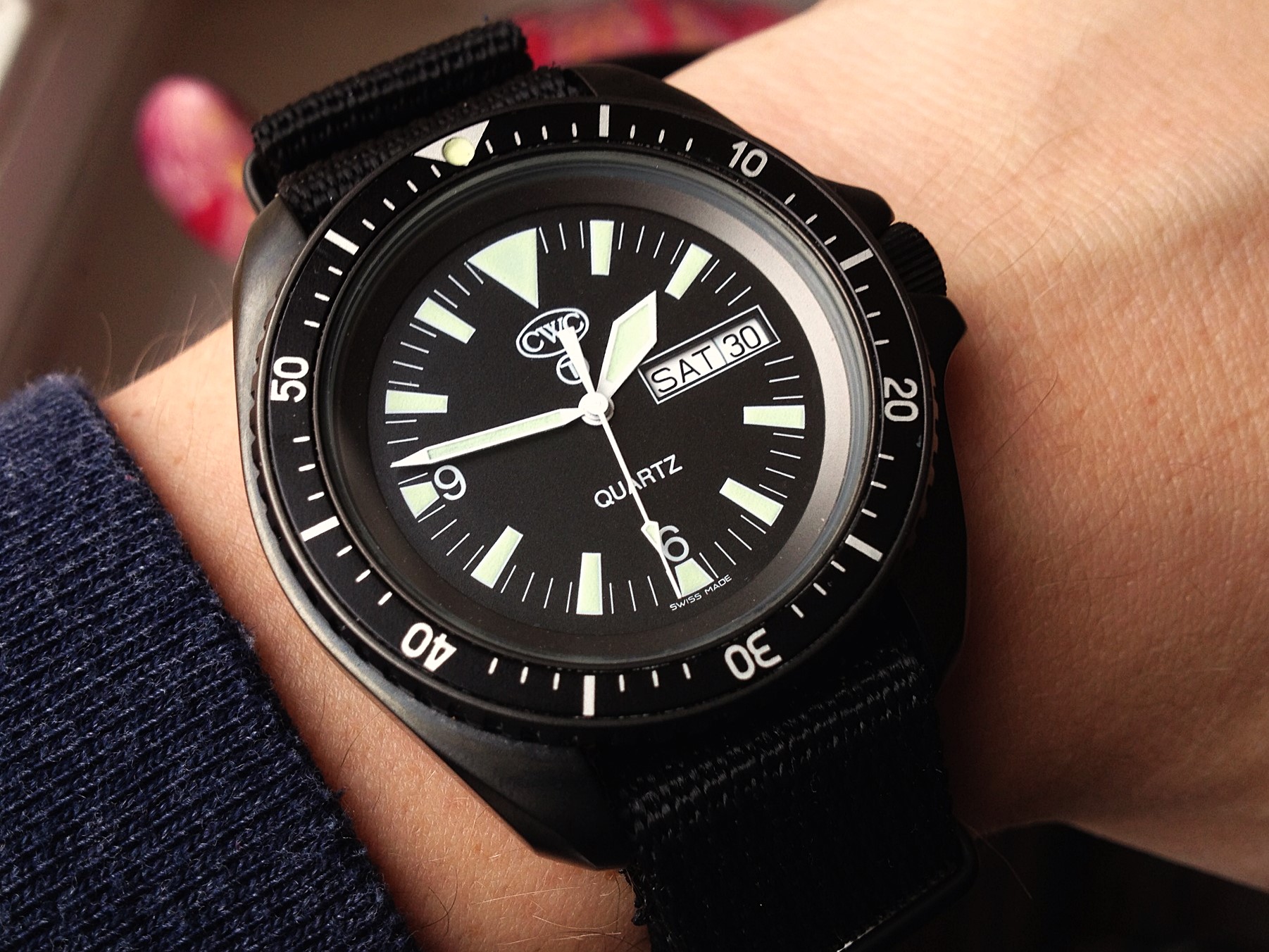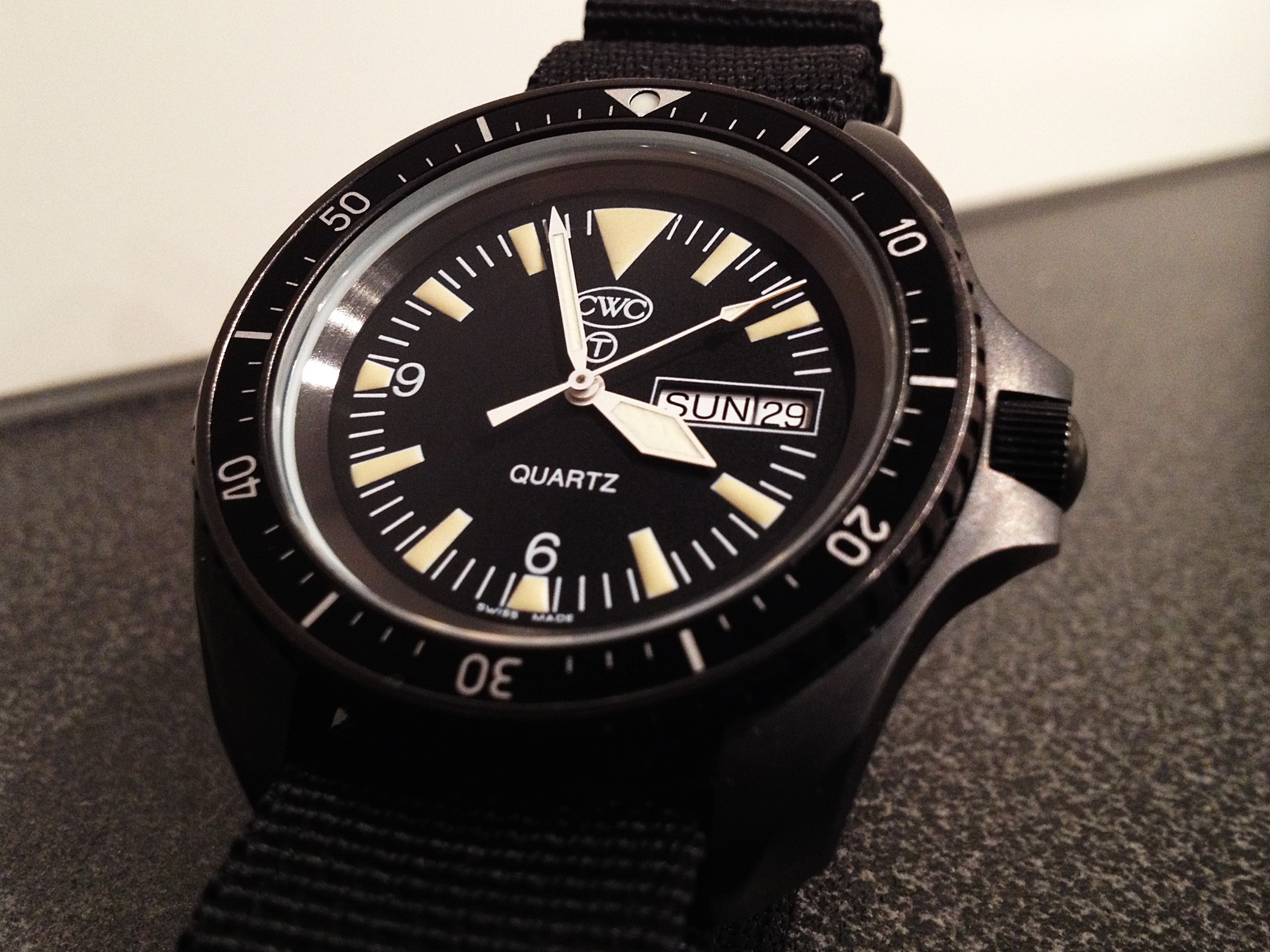 #202 - The third and last with a nice patina on the dial.
I bought a bunch of nato straps in different colors with PVD-

details

to get some variety and of course I gave them away for free every time I sold

one of them

which resulted in buying new straps every time a got a

nother one

. Very smart and economic. Not.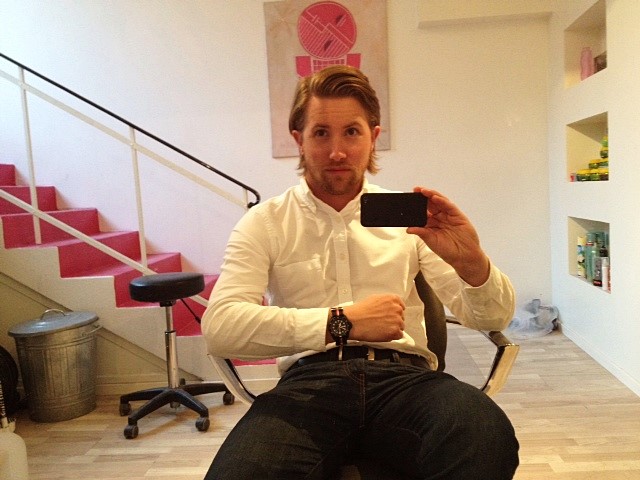 Me with the first one back in October 2012 just as I was about to lose the long hair.
Make sure to have at least one CWC quartz diver in your drawer. Doctor's orders!
UPDATE

- January 11th 2017.
In mid

-

November 2016 I just couldn't stop myself from buying this newer L-dial version

that popped up

for sale to a great price. The same day I receive it a friend sends me a picture of his PVD quartz diver with the T-dial that he just received. I

instantly

texted him "I'll take it!" and got the answer "Sure, when I get bored of it". So I

got rid of

the L-dial and then just waited for him to send it

and a

fter a bit of serious mind games and constant nagging it finally showed up. Since these T-dials are becoming more and more uncommon to find used I will really do

my best to hang on to this one for a while. Great watch!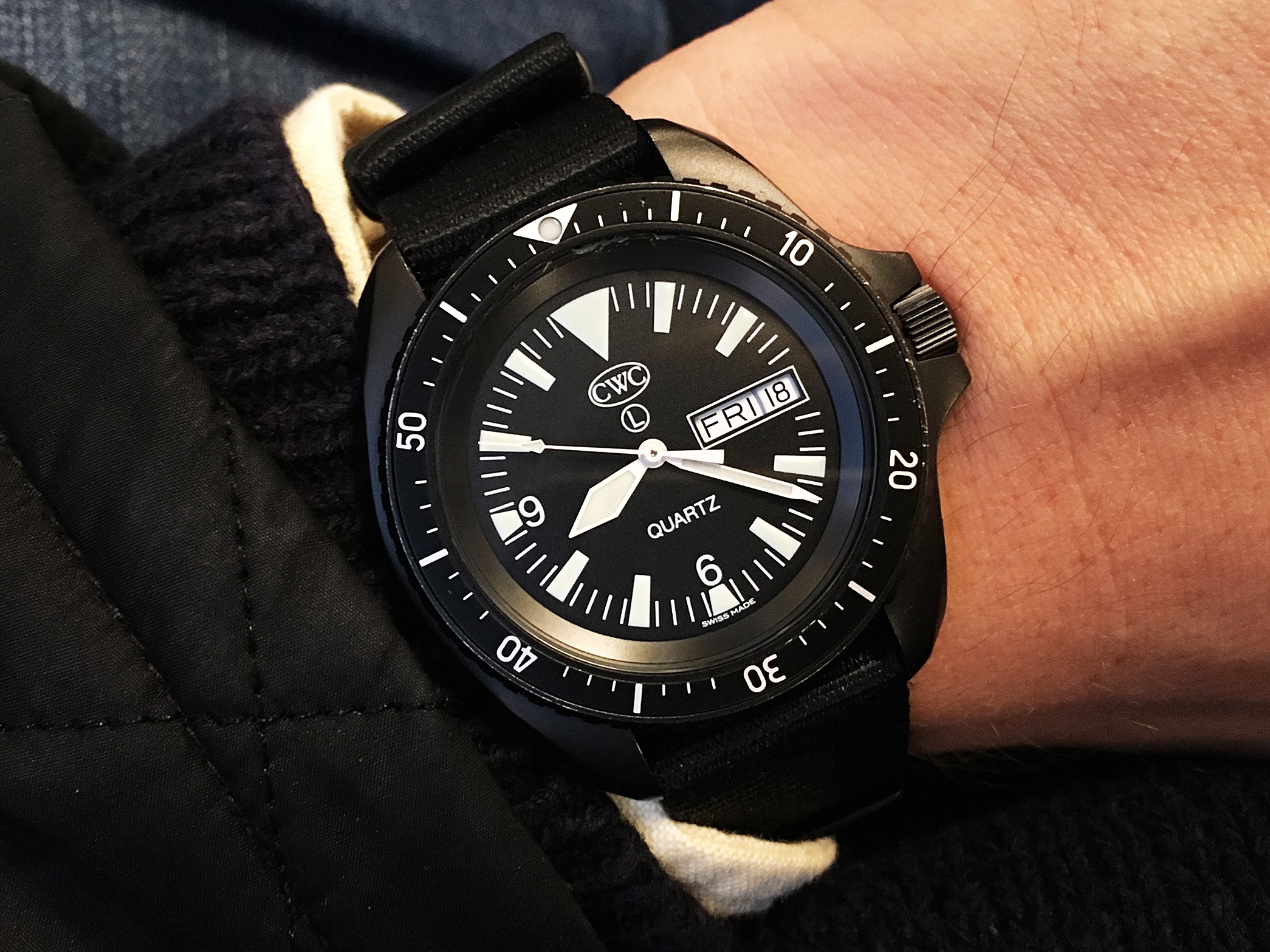 #330 - My only L-dial. A little worn with some chipping in the crystal.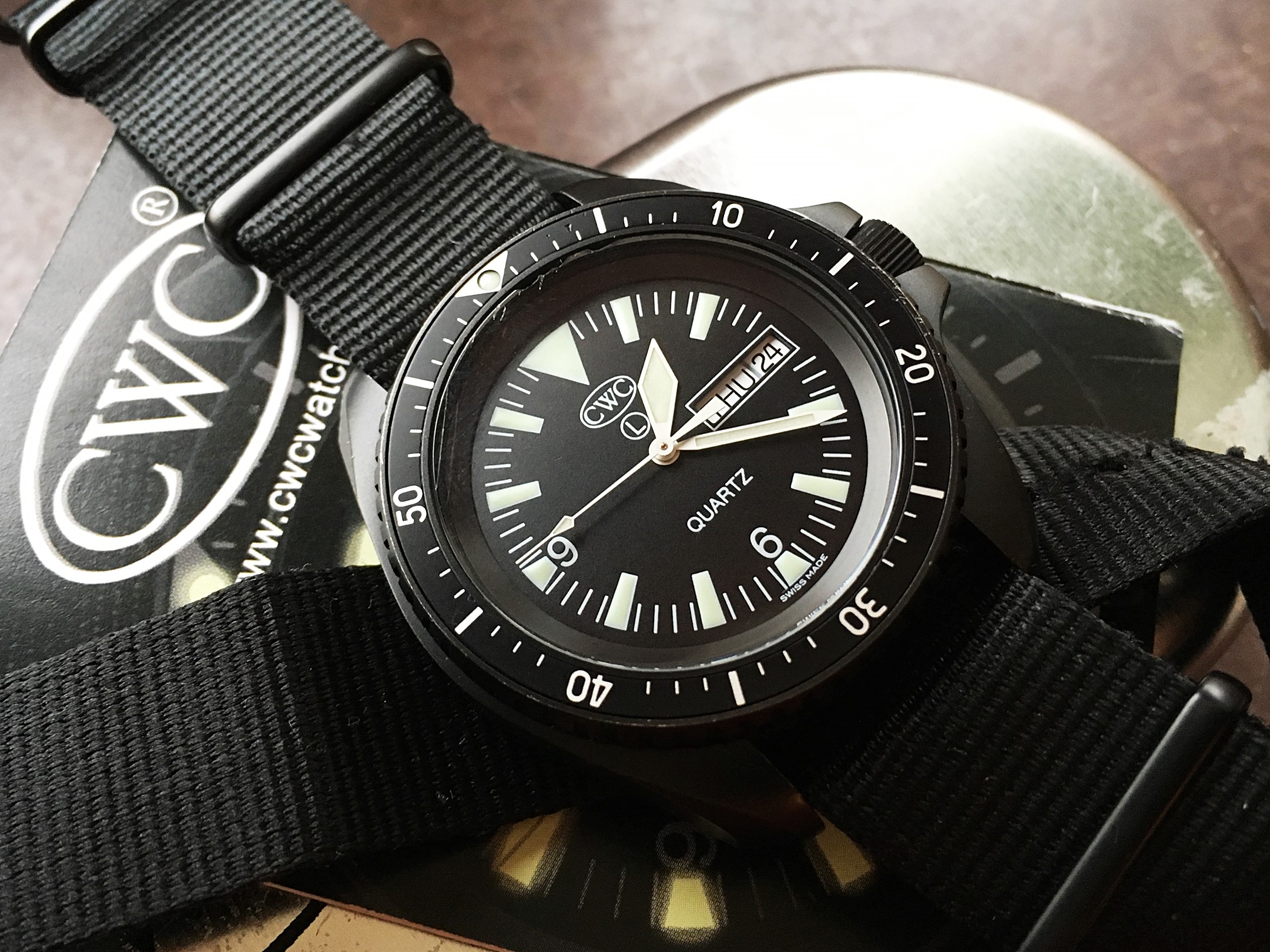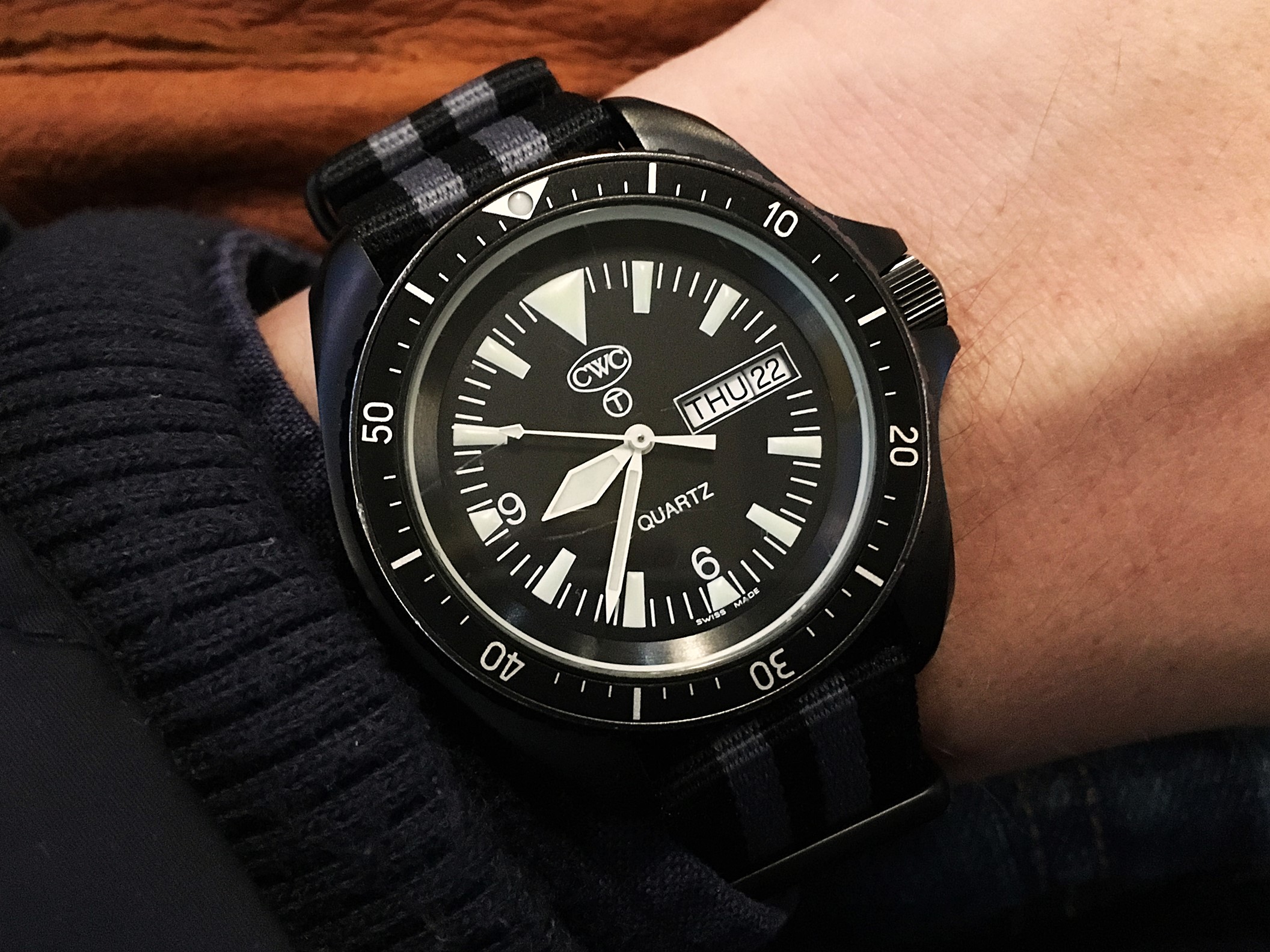 #335 - My fourth T-dial. Issued in 2013 so probably one of the last.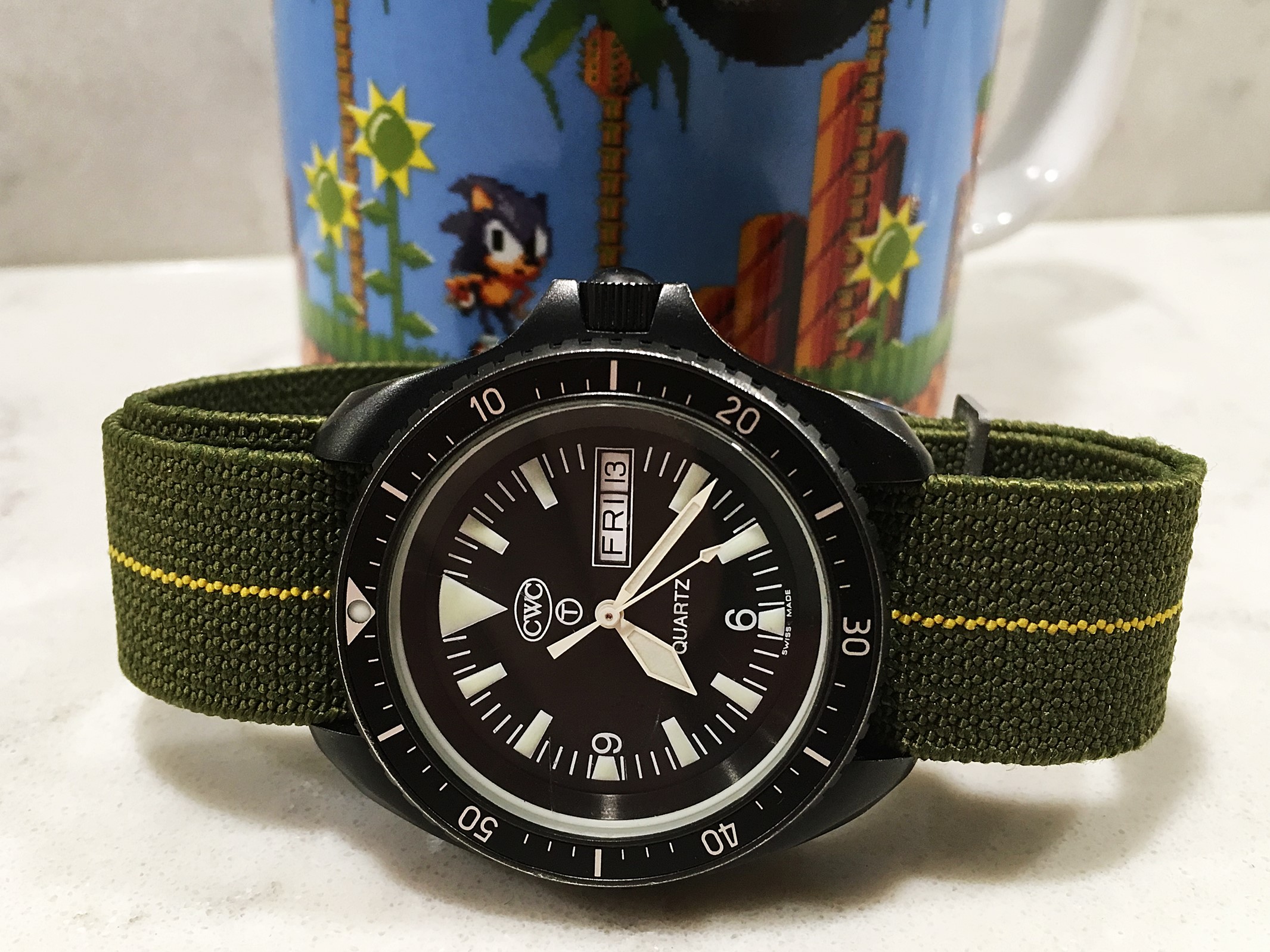 On the iconic Marine Nationale strap from NDC Straps.
UPDATE

- September 27th 2017.
In the spring of 2017 this idea came to me. "Wouldn't a nodate in PVD look really cool?" Why didn't CWC make those? Well, I guess I had to make it myself. My friend Magnus helped me out as usual and the result was awesome. What a hardcore watch! The dial and movement was taken from my fourth RN Quartz Diver and the dial and movement from the SBS was put back in the donator watch which made it look exactly like my Day/date Quartz Diver that I bought for my son. So having two identical Day/dates was perfect I thought. It was of course going to be given to my second son. The only thing was that all the numbers on the case backs didn't belong to the actual watch model which finally bothered me so much that the watches in the beginning of September 2017 were restored to their original state. The SBS nodate still got plenty of wrist time though during the time it was modified. Shortly after I introduced this mod on Instagram the SBS nodate became a stock watch in the CWC catalogue.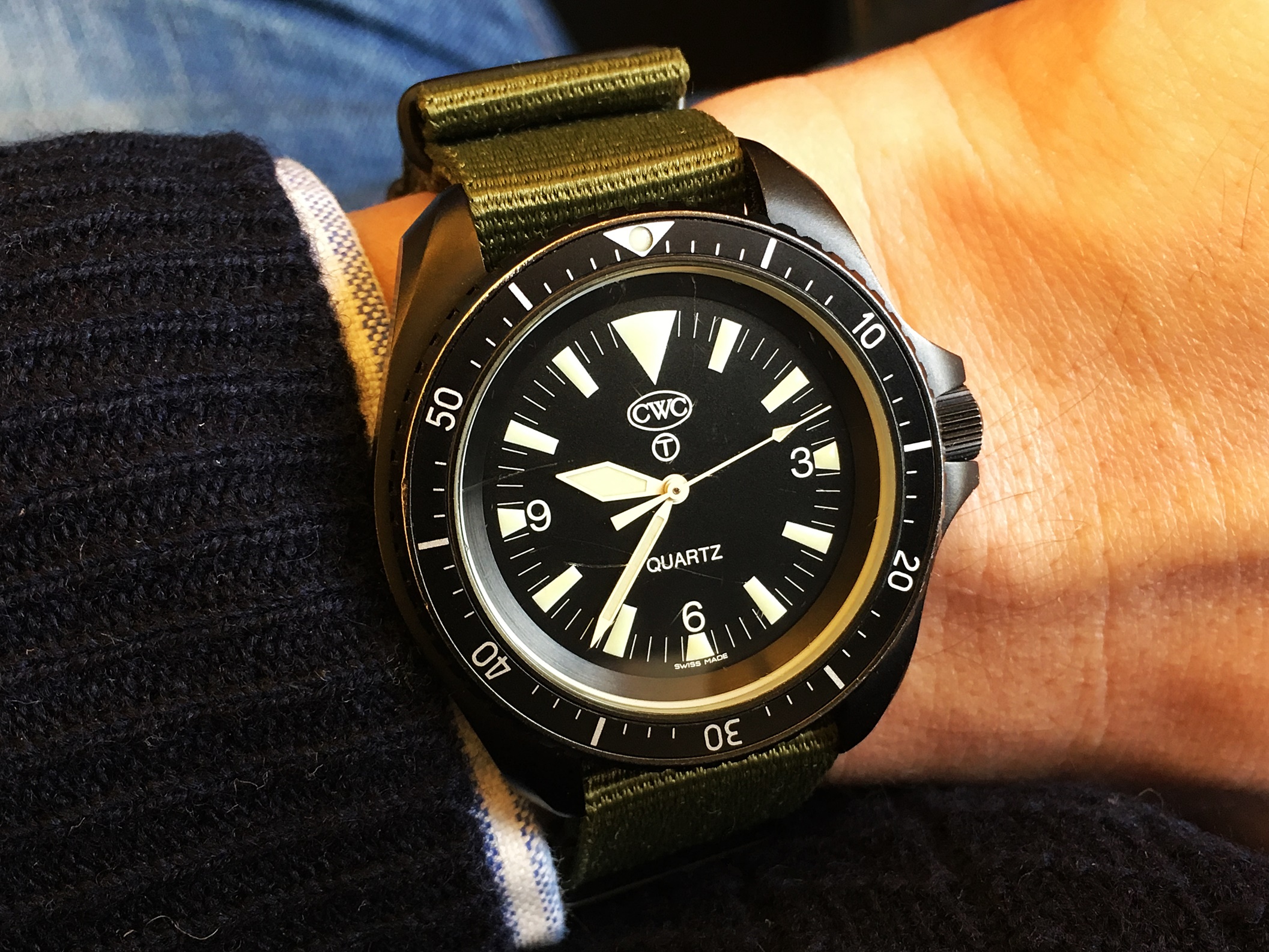 Watch #335 with the dial from watch #347 which created the SBS nodate.
© All pictures by a Watch Flipper's Diary unless noted.