This was a quick catch and release. I knew it probably wouldn't bring anything new to the table compared to the MKII Stingray and bought it just because I had nothing else to buy at the moment. Helson had impressed me with the quality of their Sharkmaster so I expected nothing less from the Skindiver. The seller, who I had done several deals with in the past, gave me a couple of names of people who also had shown interest in the Skindiver and told me to contact them if (rather a question of when) I decided to sell the watch, to spare me from having to put it out for sale.
It was a Tuesday afternoon back in October 2012 and Swiss cheese fondue with the boys was scheduled for the evening. I hurried home from work to prepare everything but managed to stop by the post office and pick up the watch. I remember coming home, tearing the package open and putting the watch on the wrist thinking "Domed acrylic crystal! Sweet!" and then carried on with all the preparations. Sometime during the dinner I looked down on my wrist and paid attention to the teeth of the bezel. "Hmm… that's some sharp teeth alright." Dinner went on and I recall pouring Kirsch all over my suede Minnetonka slippers. "Damn!" Even though we were drunk and suffering from fondue coma I still managed to send a PM to one of those people, whose name I'd been given from the seller, and sold the watch the same evening. My head was hurting so much in the morning the next day when I was wrapping it up again that I totally forgot to take a picture of it before I rushed off to work.
I contacted both the seller and the new owner just a couple of days ago and they both managed to supply me with some pictures of the actual watch. Thank you guys! Much appreciated.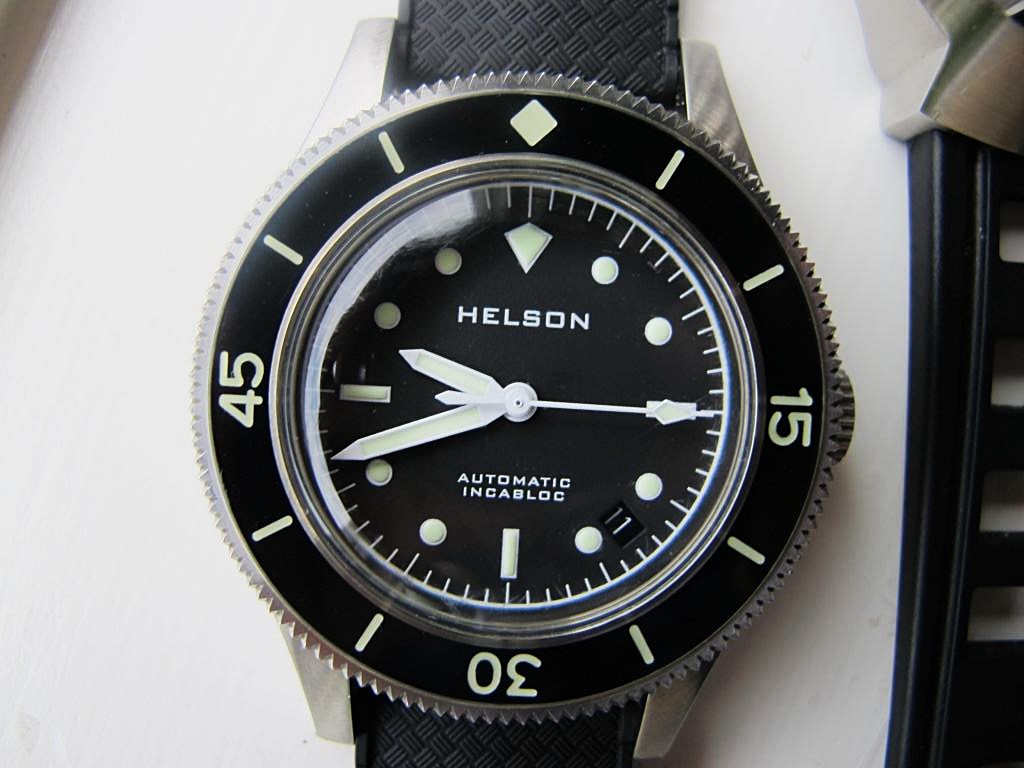 #150 - The Helson Skindiver. (picture contributed by the previous owner)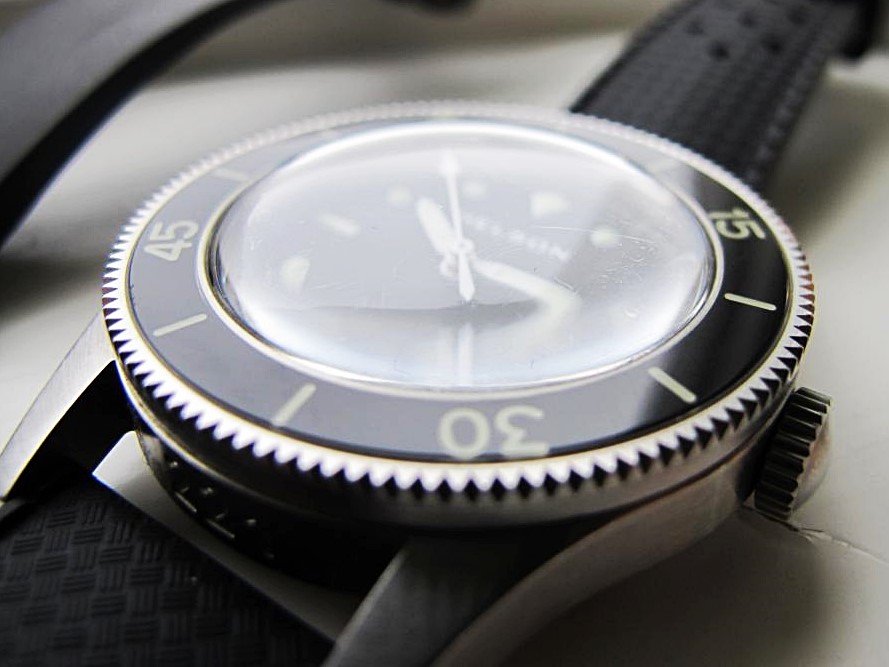 (picture contributed by the previous owner)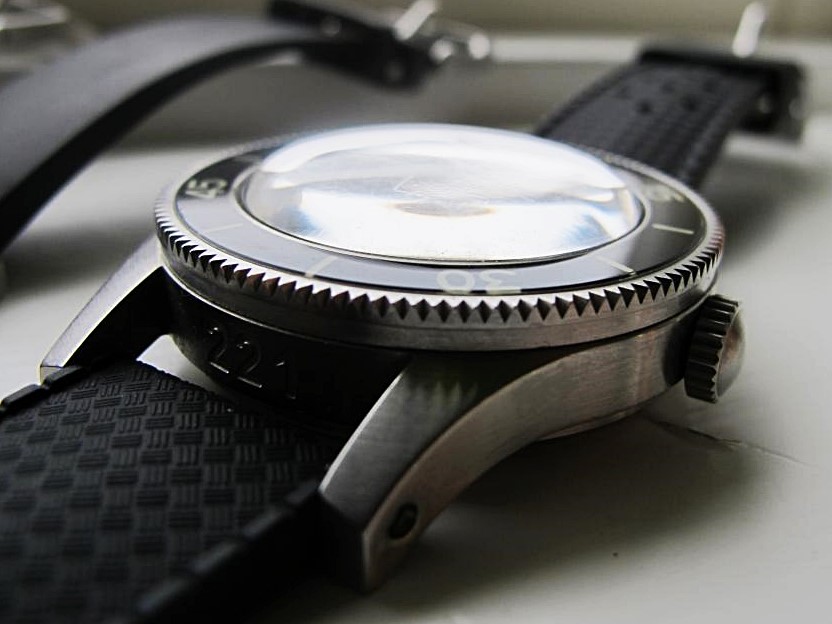 (picture contributed by the previous owner)
Sweet looking lume! (picture contributed by the new owner).
So what about my thoughts regarding the watch? Well, it's all a bit of a blur but I remember it was even better than I expected it to be. The finish was great, water resistant to 200m, bright C3 luminova, reliable movement (ETA 2824-2). But the best detail in my opinion was the domed acrylic crystal which I think contributed a lot to the overall impression. Is it a homage or a copy then? Well, let's not get into that discussion right now.
© All pictures by a Watch Flipper's Diary unless noted.