My first Airman, the Airman 2000, really got me going and when Glycine presented this new model in 2012 I knew I just had to have it. A watch colleague had a good contact at a Glycine AD and could get me a really good price on a new one and I asked him to order one for me. It took quite a while for it to arrive. I was hoping I was going to receive it before I went to Florida for vacation in November but I wasn't that lucky. It showed up a day or two after I'd left. Yeah yeah, whatever. I figured it might be nice to have something to look forward to when I was flying home; leaving the palm trees behind to soon be replaced by snow and ice. The thought of soon having a new watch on my wrist could perhaps ease the

pain a little.
When I finally came home my acquaintance, who lived outside the city, had left the watch to another acquaintance, who lived pretty close to me

.

T

he thing was just that the this guy had recently become a father and I was not on his list of priorities at the moment. So I had to wait for the watch an extra couple of days after I'd come home to finally get a hold of it. But you know what they say - good things come to those who wait. And I can tell you, it was good alright!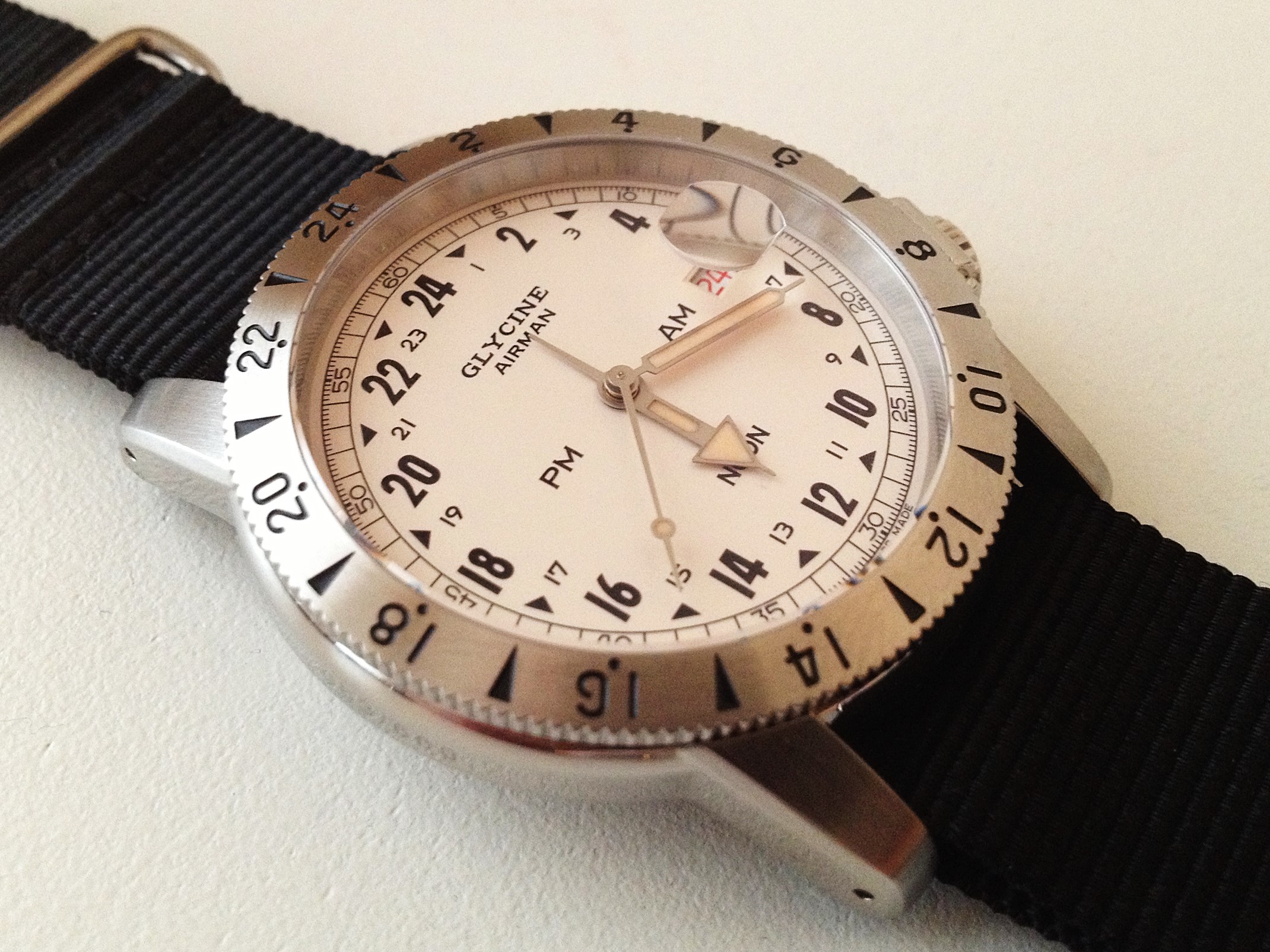 #152 - The Glycine Airman Vintage 1953, ref. 3904.
For starters I loved its small wooden box it was delivered in. So simple and nice. I loved the off white dial. I loved the fact that it was a three hand purist version and only available with the 24h configuration. The only downside, which I also mentioned regarding the Airman 2000, was its size. 42mm excl. crown. 40mm would have been perfect. Now it felt a little too wide and flat. I mostly wore it on a brown crocodile strap which I think enhanced its looks compared to the dull black nato strap. I honestly think I could have gone OWG with this one if it had been just a tad smaller.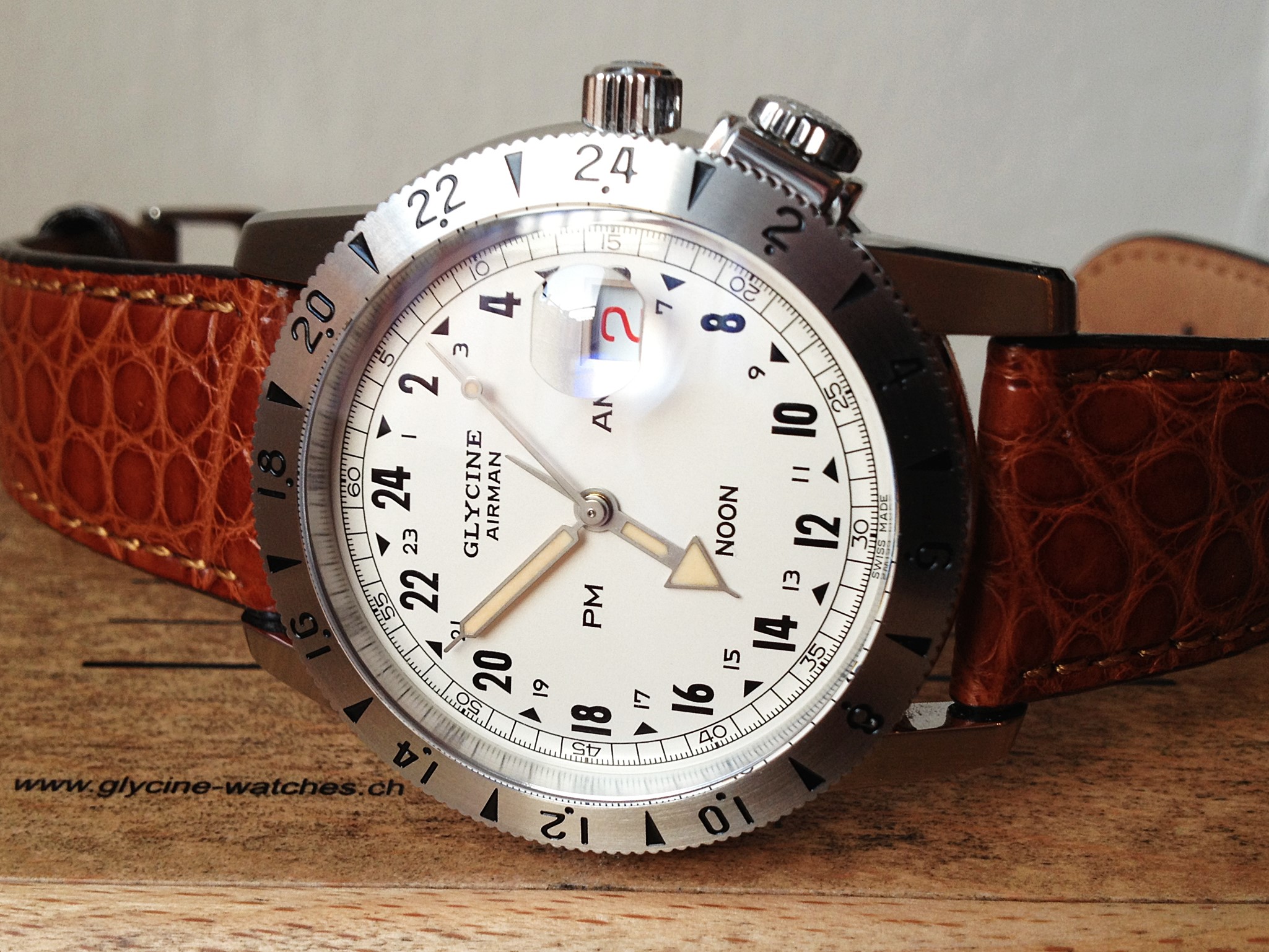 This is how I mostly wore it.
When Glycine re-launched their Airman No.1 I was ecstatic! It looked absolutely perfect. Unfortunately it turned out to be too small with its 36mm (didn't stop me from trying it though! More about that one later). But when they released the Airman DC 4 the year after, I was praying and hoping that they finally had come to their senses and given us a 40mm version. But no. It was also 42mm. Damn. The DC 4 really looked fantastic

.
I will continue to hope and pray that a day will come when Glycine give us an Airman with good proportions.
© All pictures by a Watch Flipper's Diary unless noted.