I used to think the Yacht-Master was one of the weirdest watches Rolex ever came up with. It was so shiny and so round. No edges. I really didn't understand it. It was ugly. I felt it was only addressing old men.
But in May 2014 all that changed. I was about to turn thirty and was putting together

a playlist

for an upcoming party. During the spring I'd been listening to a lot of 80's soft rock like Hall & Oates, Toto, Bryan Adams, the solo albums by Don Henley and Glenn Frey, Doobie Brothers and similar bands like that. When putting together that list I came across a playlist called "Yacht Rock" and all my favorite songs just happened to be on that list. I had never heard the term before but I instantly pictured myself sitting on a

big y

acht in Miami, sunglasses on, hear

ing

Don singing in the background about the Boys of Summer, a

cocktail

in my hand a

nd

a Yacht-Master dangling on my wrist. It all felt so rig

ht.
"Excuse me! Please repeat that last part! A Yacht-Master? Seriously?" Yes ladies and gentlemen, a Yacht-Master was what I saw in my vision and right there and then my mind had gone from hating it to loving it and I just had to have one.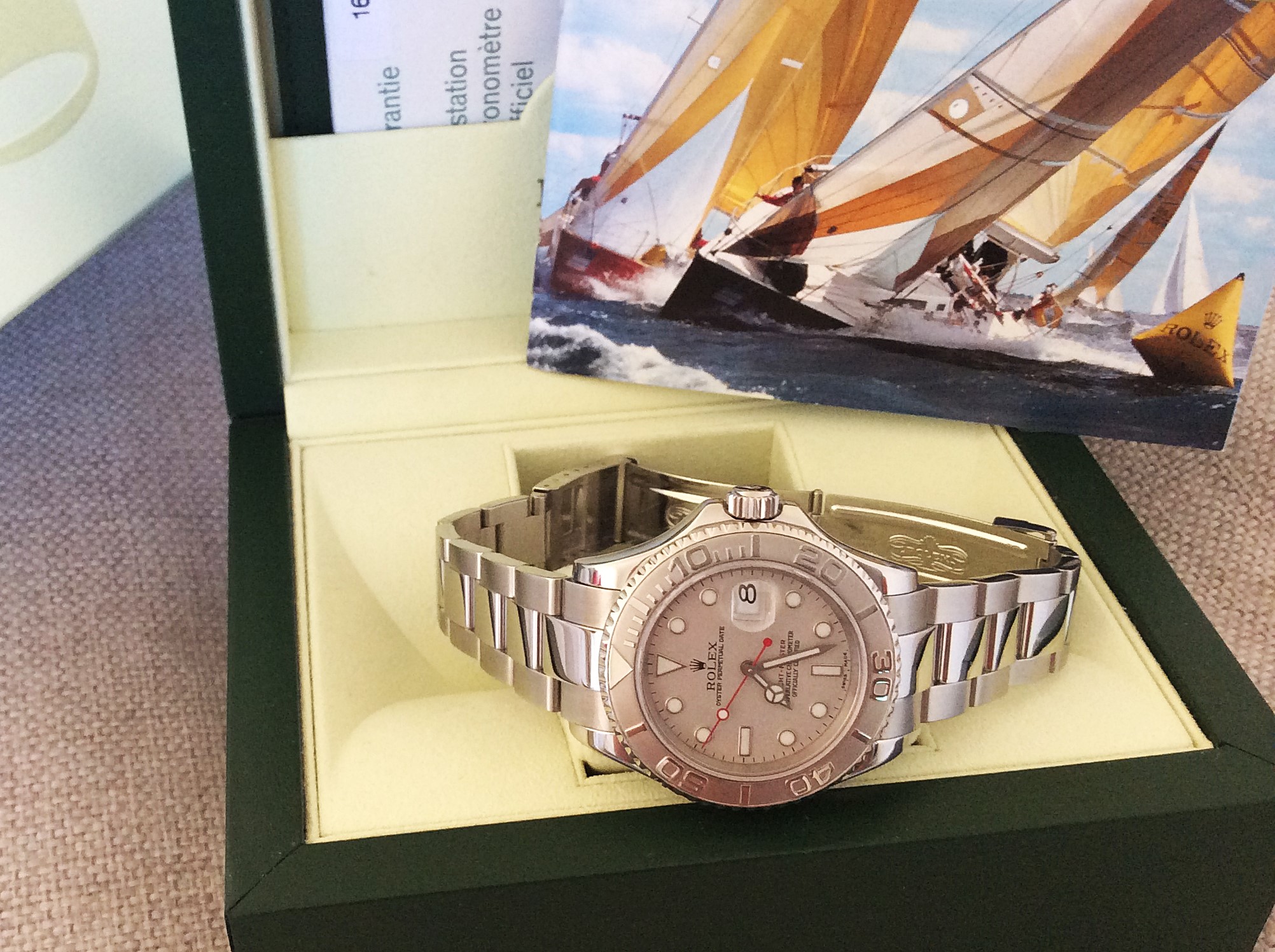 #225 - The Rolex Yacht-Master, ref. 16622.
I got a hold of a full set from 2005 in an excellent condition. It was delivered with its original platinum dial, but Rolex had just announced their new upgraded version, the 116622 which had an incredible blue dial, and I managed to get a hold of a new blue dial for my watch.

With the blue dial installed it just became

so damn good! I loved it. I practically felt like a yacht owner just by wearing it.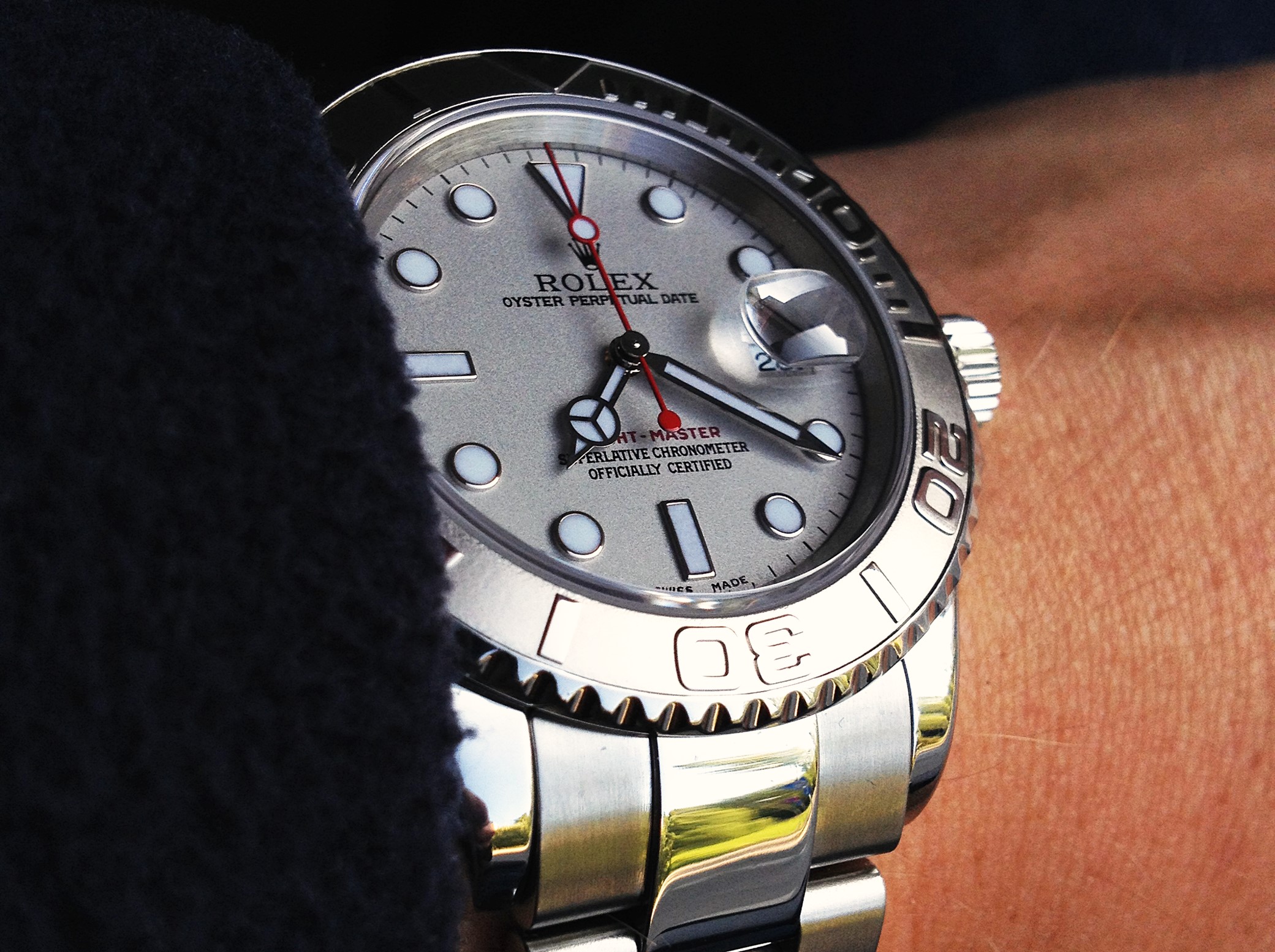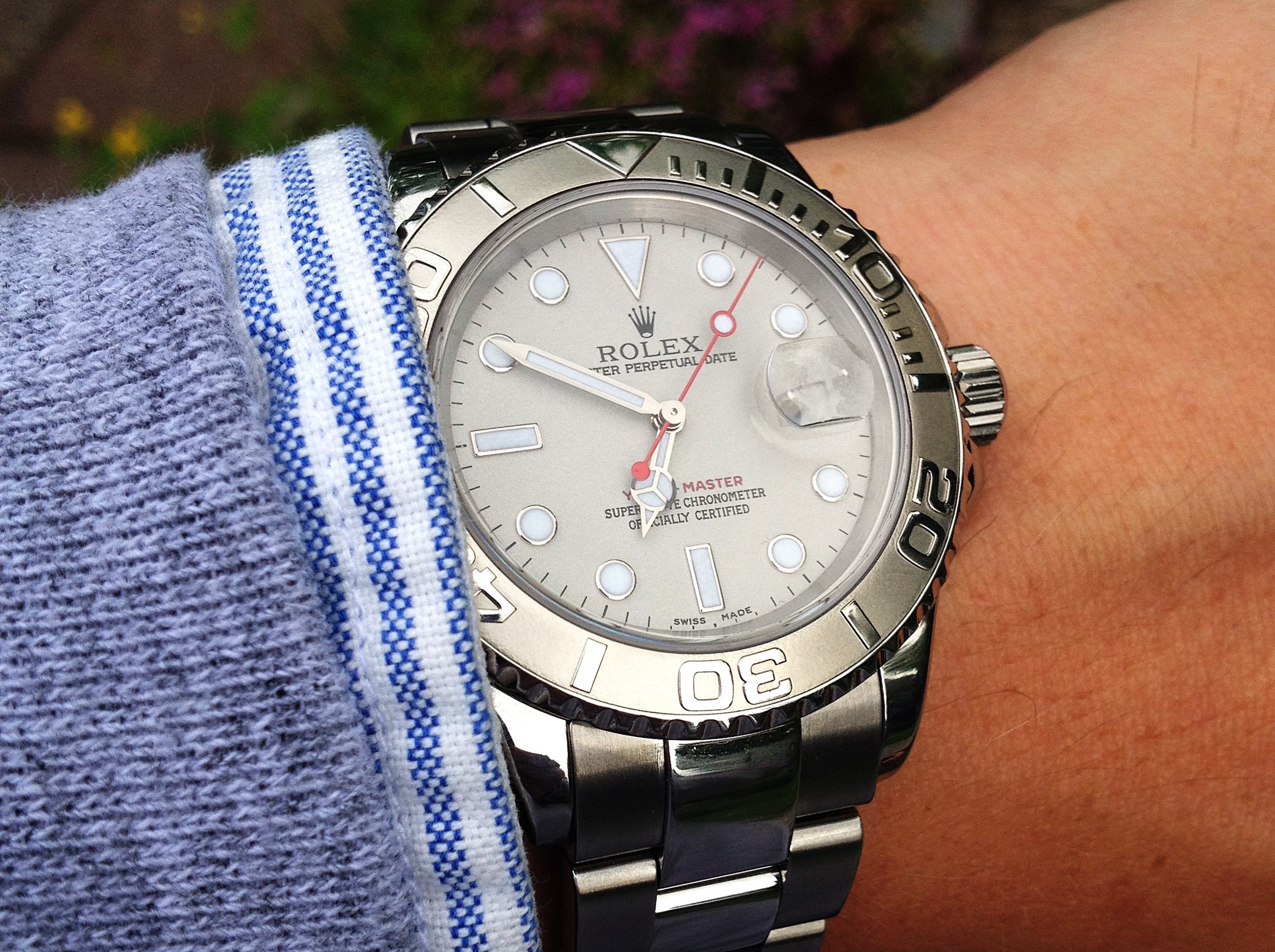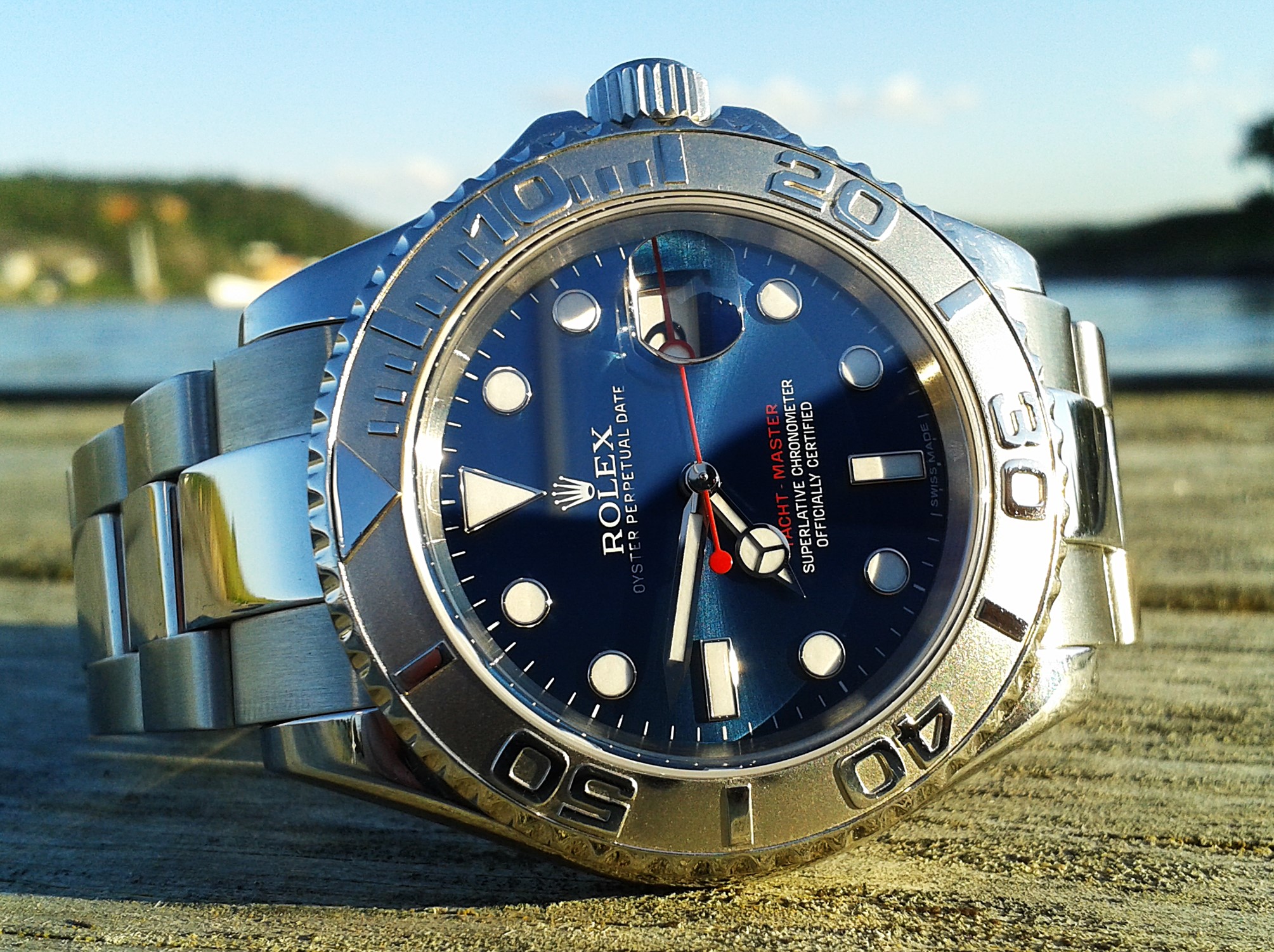 With the new dial just installed.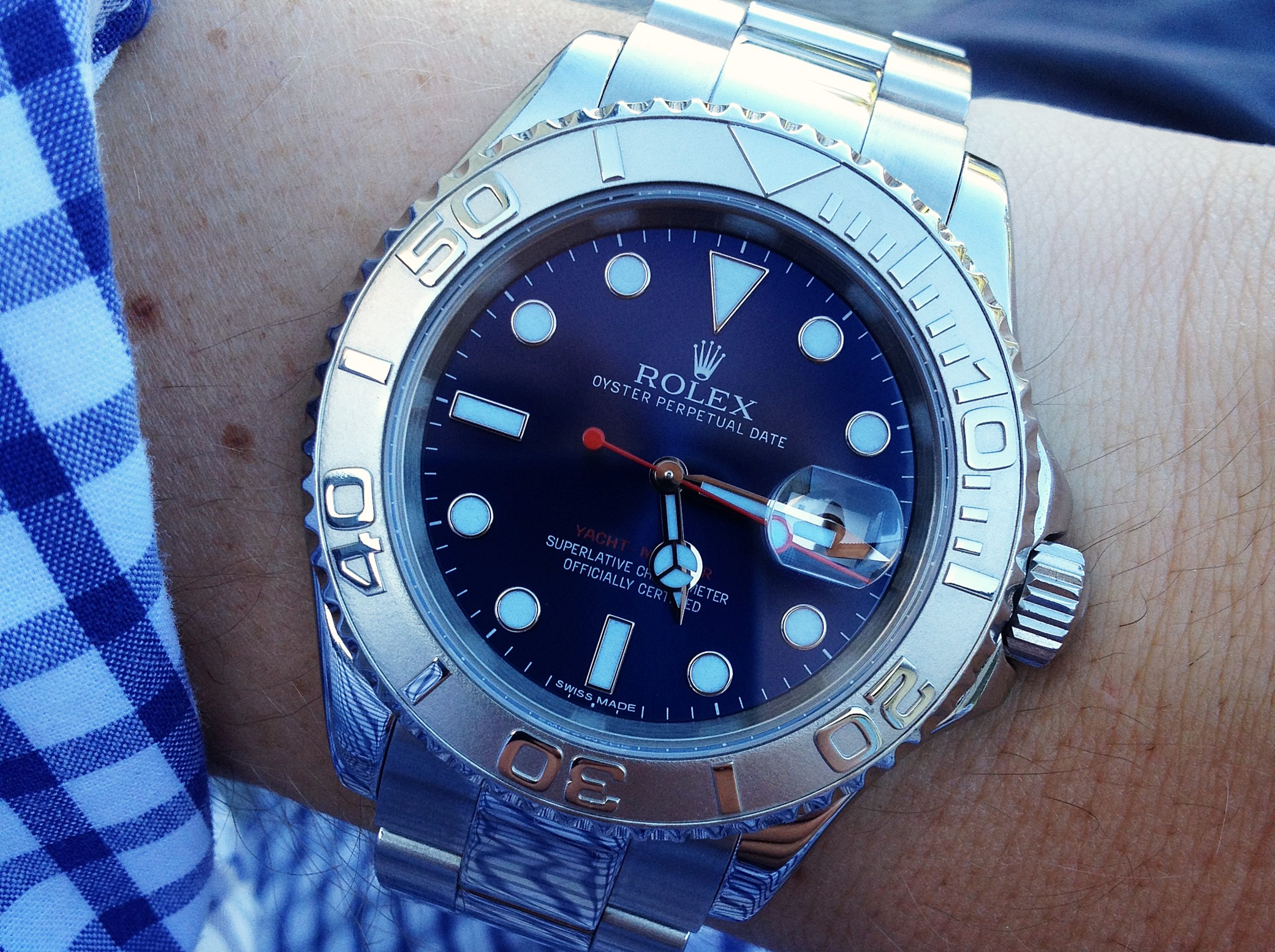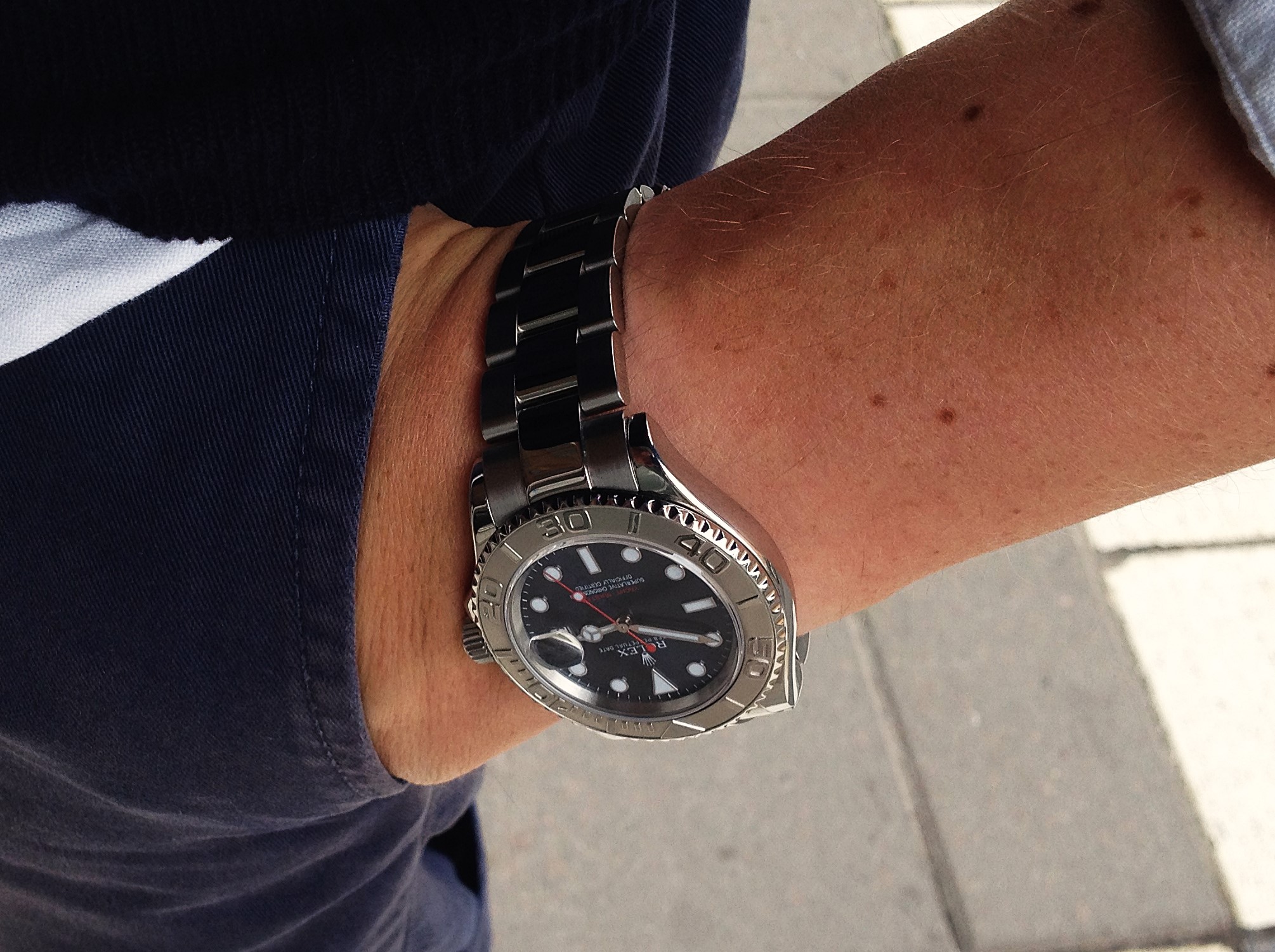 But I knew the love wasn't going to last forever. I knew that toolwatches is what turns me on and what I like the most and to me the Yacht-Master was the complete opposite from being a toolwatch. Perhaps if I was a rich yacht owner it could

serve

as a perfect beater but unfortunately I'm not. Not yet. But then I'll probably go for

a

solid gold version with MOP-dial.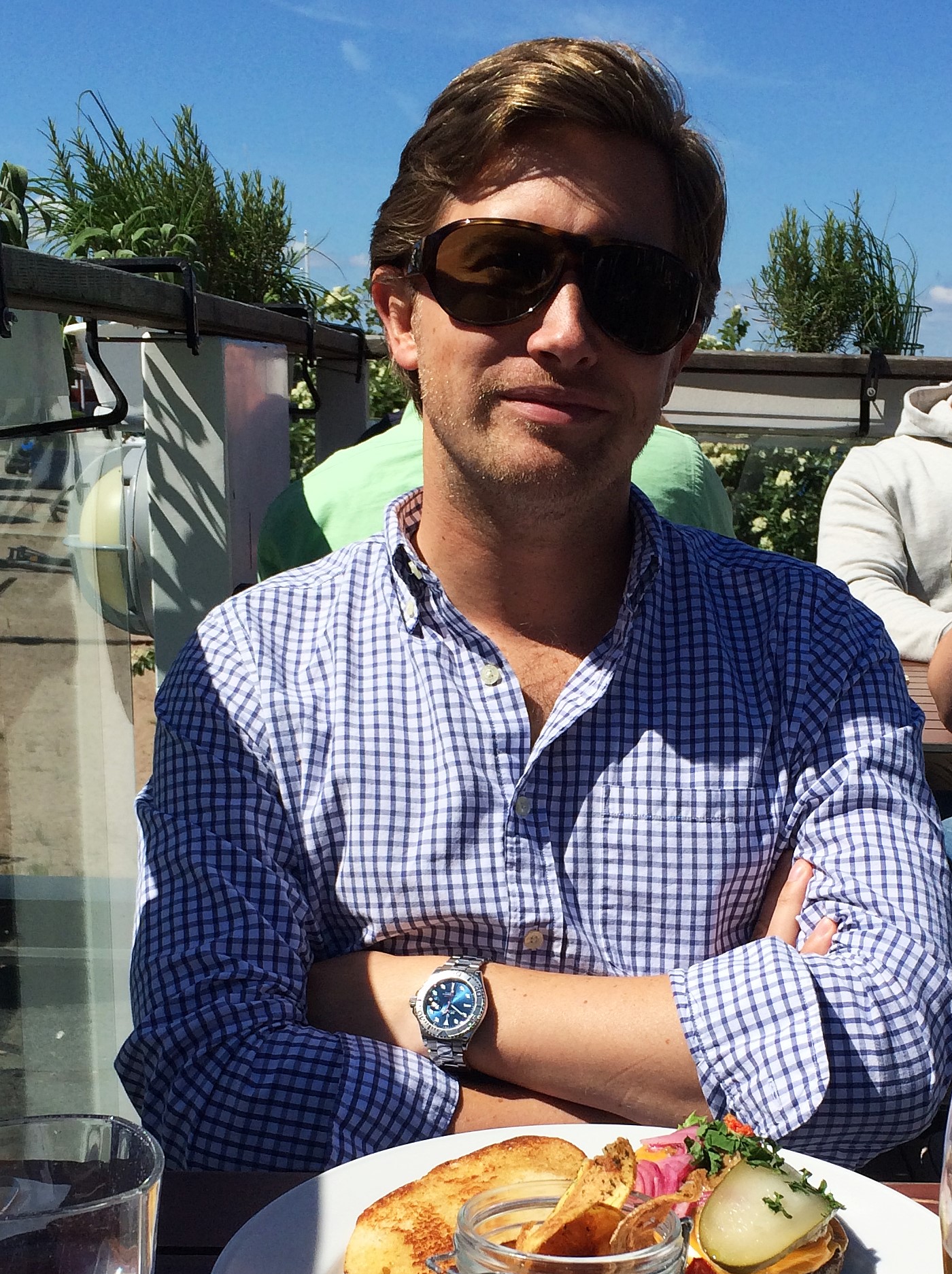 Out having lunch with my wife, June 2014.
© All pictures by a Watch Flipper's Diary unless noted.