It was love at first sight. It was spring back in 2014 and my feelings for Squale were at an all-time high. I think this blue version of the 50atm was released sometime in late 2013 in a collaboration together with Page & Cooper and I think it later became a permanent part of Squale's official line-up due to its huge success. It was simply irresistible as Robert Palmer would have put it. The watch was already sold out when I found out about its existence and I was on a constant lookout for one during the first quarter of 2014. Then in April 2014

one

suddenly popped up on eBay from a seller in the UK. I contacted the seller and he offered me a good deal outside of eBay and he had it sent to me with an overnight delivery. BOOM!
The watch was beautiful! The blue sunburst dial when hit by the sun was mesmerizing. Unfortunately this watch had a problem with the balance wheel when I received it. I contacted Page & Cooper who refused to help me
just because I wasn't the original owner

, even though the watch was still under warranty, so I had to take it to a local watchmaker who helped me out. Because this was a newer Squale it had that bloody engraving on the side of the case but I tried to put up with it because it was so great in general. OK, so that horrible

m

ilanese type mesh it came with was both ugly and uncomfortable and I had to wear it on a black Squale rubber, but aside from that it was great. This was supposed to be my watch for the summer but I ended up selling it after I got a hold of a blue Tag Heuer Aquaracer 500 (upcoming post).
The watch somehow ended up in my

possession

again later the same year (probably taken as a part trade) but then I had good plan for it. A

little

face-lift. I ordered a real shark mesh for it from Strapcode, that had a polished butterfly clasp instead of the traditional belt buckle type, and it turned out frakking amazing! A match made in heaven.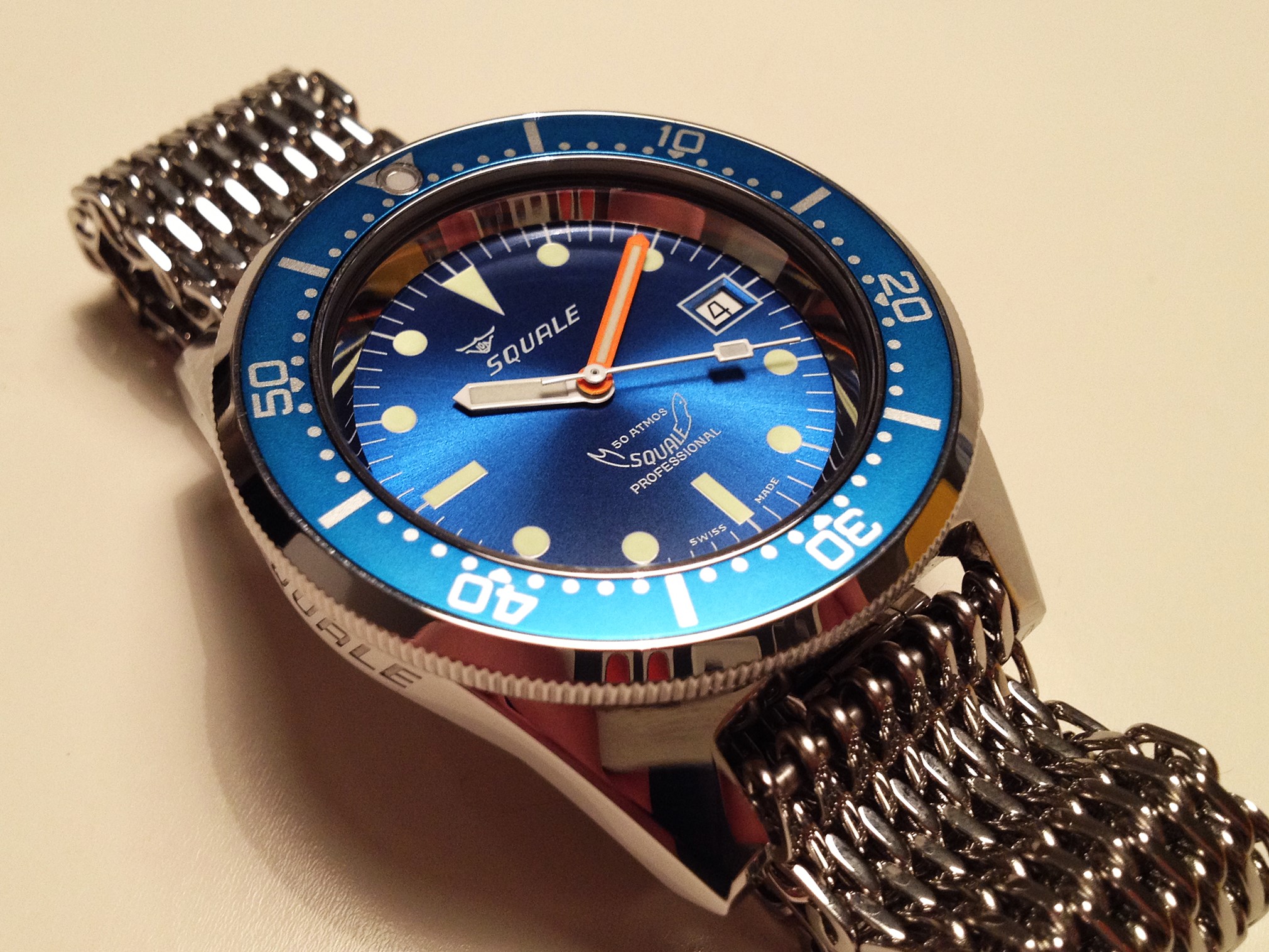 #223 - The blue Squale 50atm.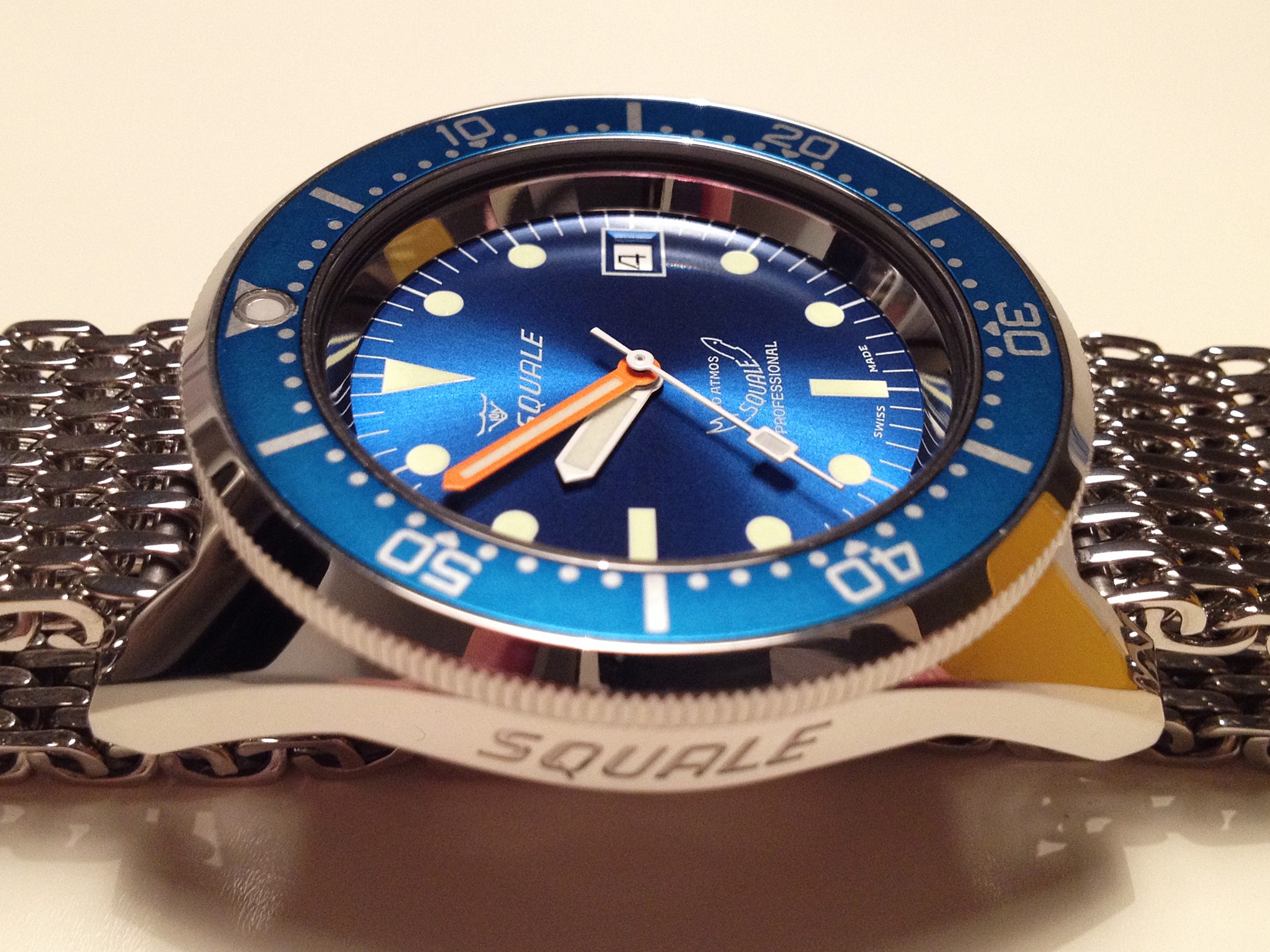 I assume they thought that the engraving was going to look nice but god were they wrong.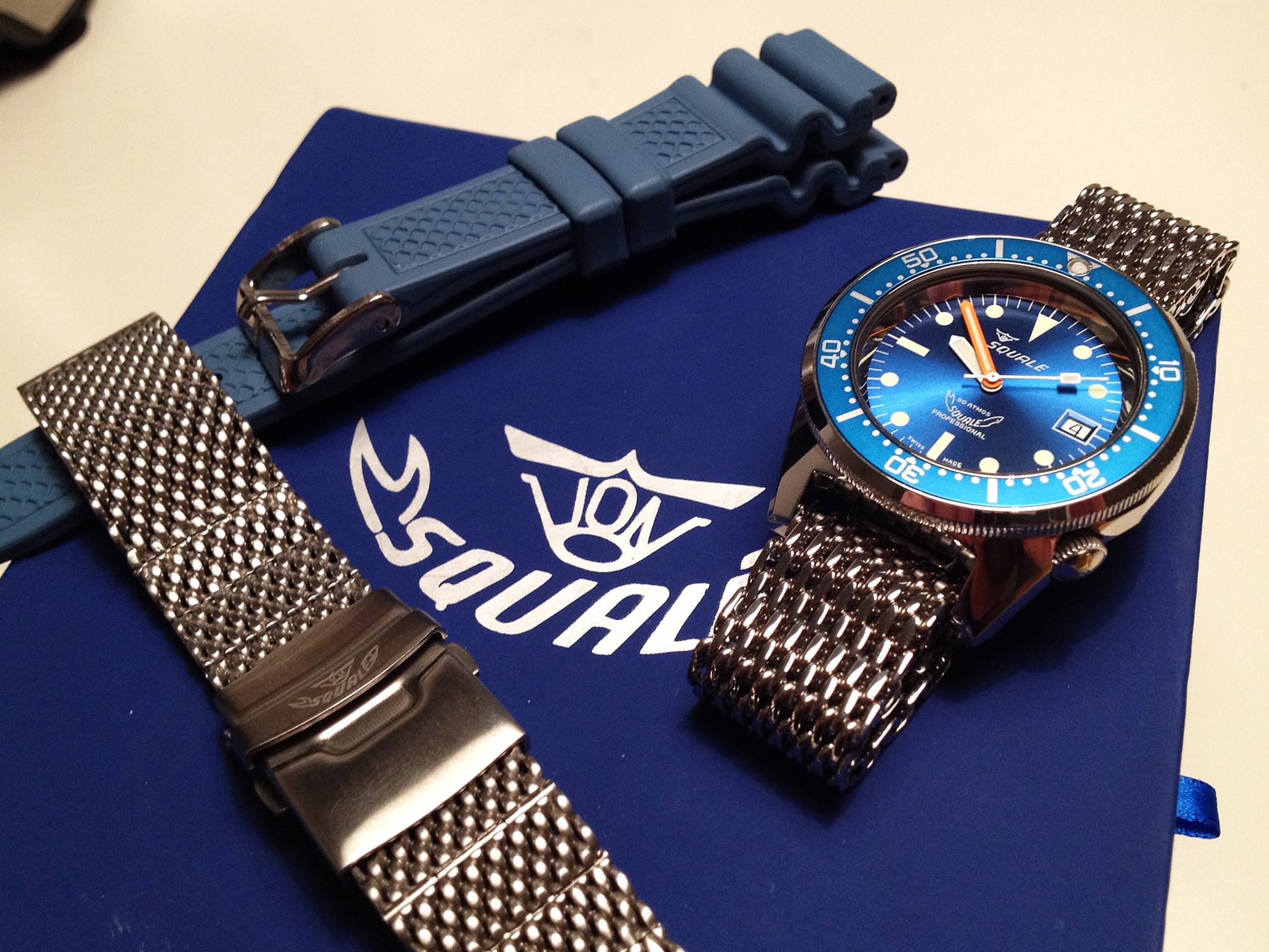 On the new shark mesh together with the other two strap options it was delivered with.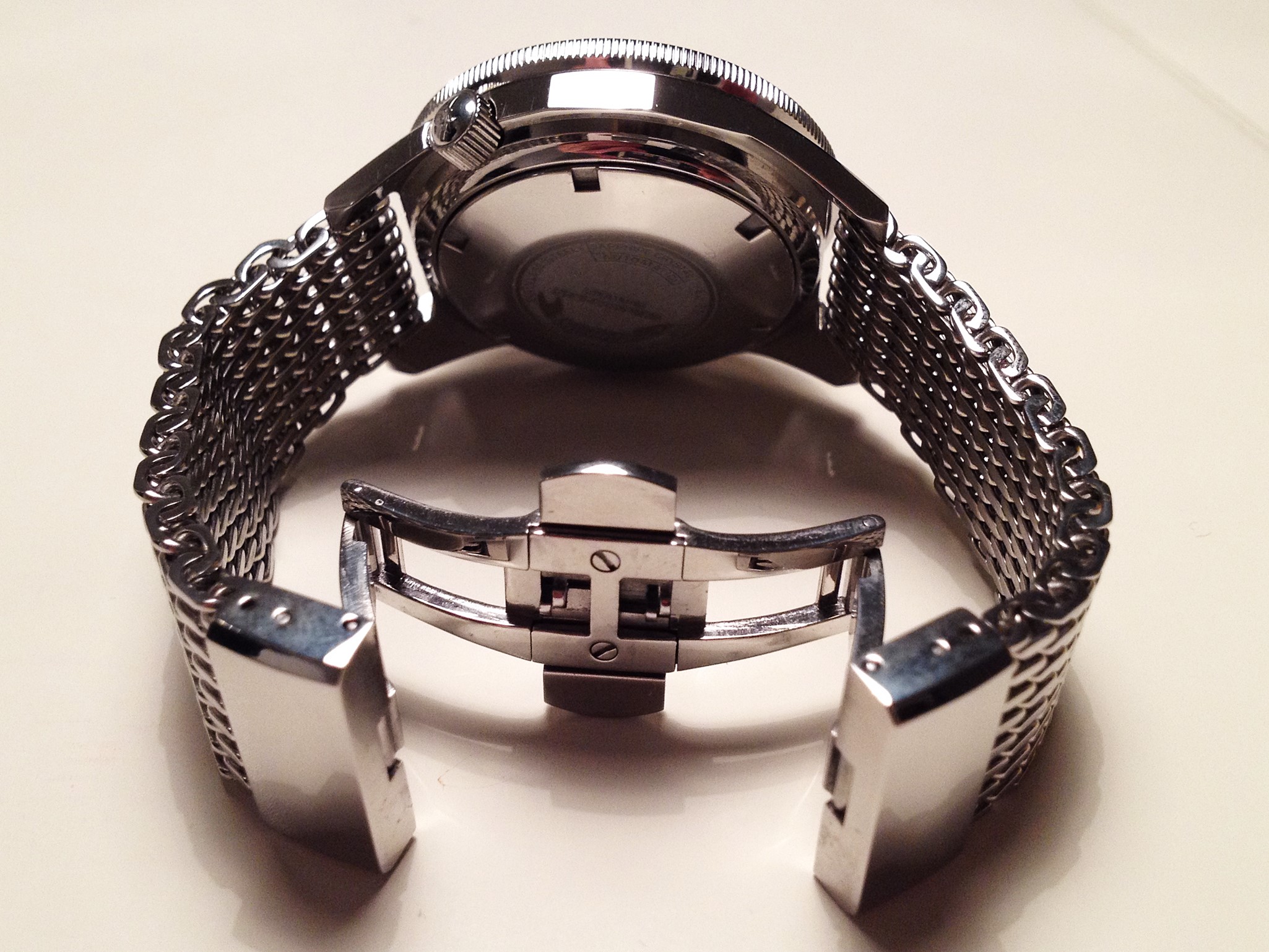 Fantastic with the butterfly clasp!
I kept it for a while but it finally moved on to a new home in January 2015. I actually haven't had any other Squale's since then. Gnomon Watches have had a couple of limited editions that have looked interesting but not interesting enough. Recently though I was extremely close to purchase the limited edition 50atm Marina Militare that was a collaboration together with the Dutch company AWCO but I finally decided to pass on it. It looked really good but it was th

at

damn engraving again that made me hesitate. Nowadays it seems like everyone who wants to make a limited edition Squale are allowed to do so. It's quite boring when everyone who can pay up can put their brand on something, but looking back that's exactly what Squale ha

ve

been doing

throughout their history

so I guess that's nothing new and nothing to be upset about.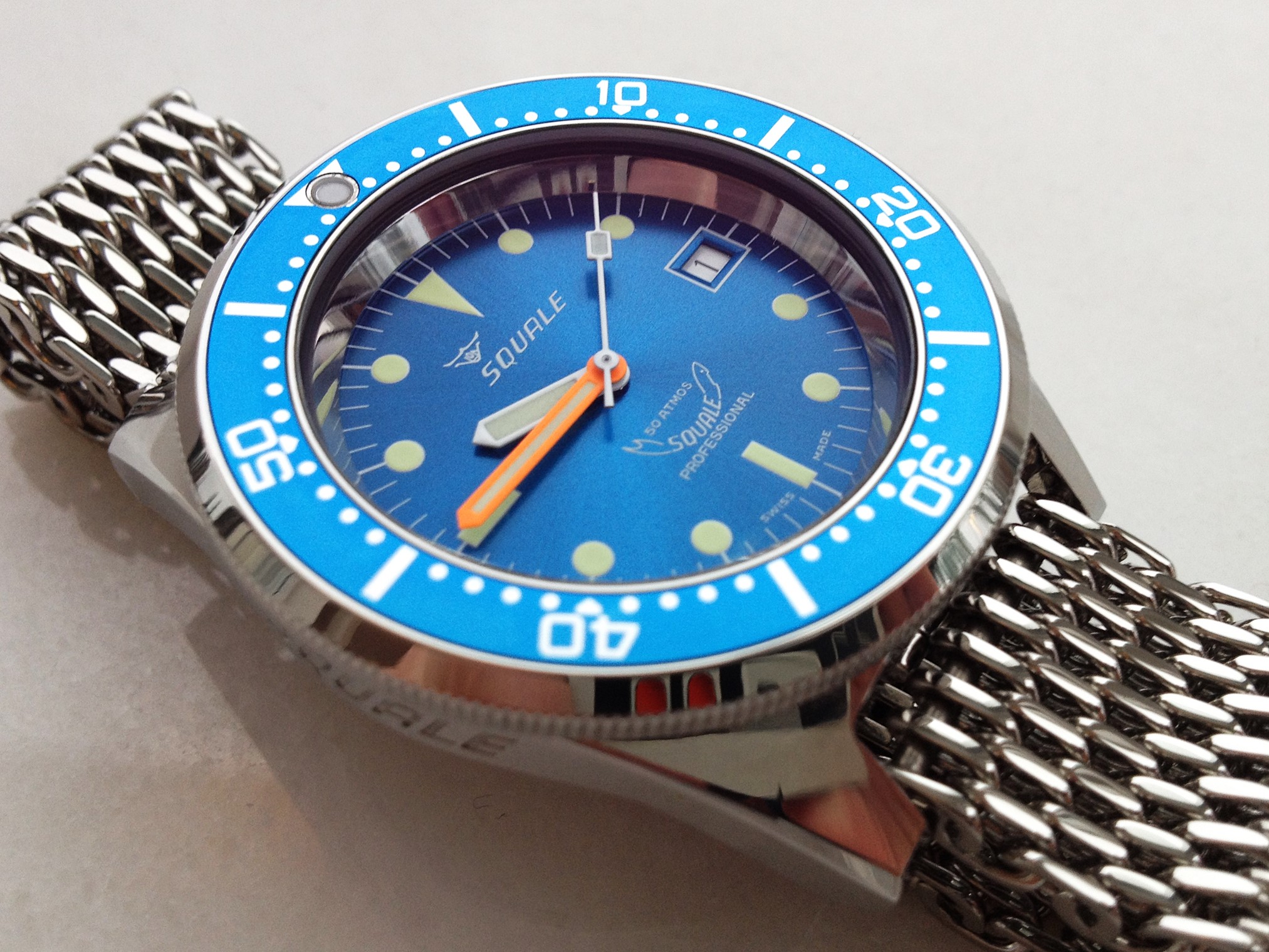 Look at that amazing blue tone!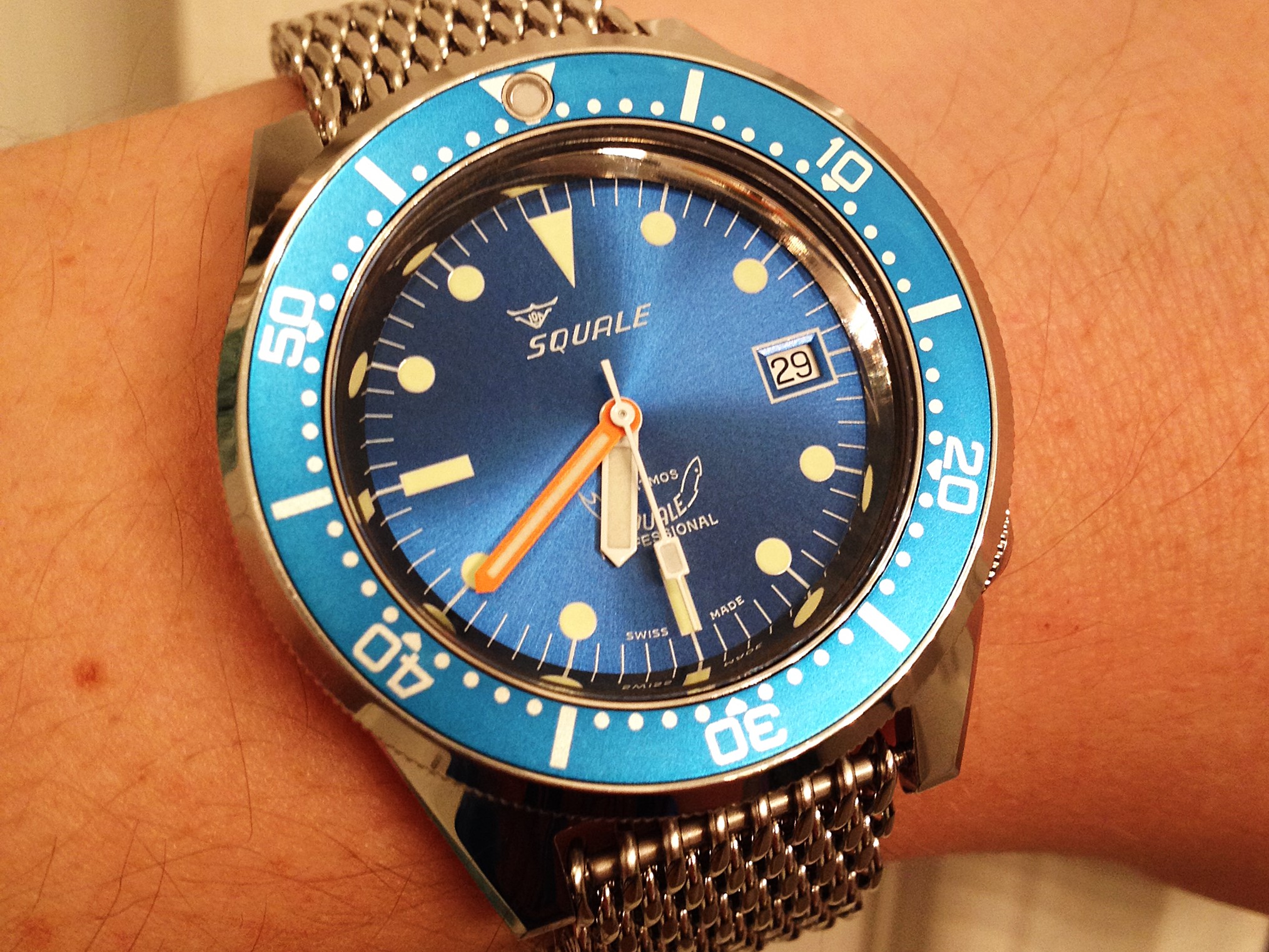 © All pictures by a Watch Flipper's Diary unless noted.