It was early s

ummer in 2014

and vacation was coming up. My wife was five months pregnant so we decided to do something easy and relaxing and ended up going to the Greek island Crete. My plan w

as

to bring my new blue Squale along but it was so polished without any marks at all and since I didn't wanted to risk scratching it I saw that as the perfect excuse to find myself an appropriate vacation watch; a classic sign of the watch junkie syndrome.
The range of suitable used tool divers was of course scarce just because I was in a hurry finding one. But then there was this watch that kept popping up every once in a while that I first had discarded as a candidate, but as we got closer and closer to departure it seemed like it was going to be my only option so I finally decided to get it.
The watch was a blue TAG Heuer Aquaracer 500 quartz. I had had the automatic version in the past which made an unexpectedly good impression on me. Being cheaper because of the quartz movement, and having the rubber strap instead of the bracelet were actually two things a saw as advantages and made me like this watch even more than the automatic version. Details like the tapestry dial and the rubber inlay in the bezel really made this watch stand out. The rubber was both comfortable and good looking and even if it would never work as my everyday office watch it really did a great job as a vacation/beach/pool/sports watch. Just perfect!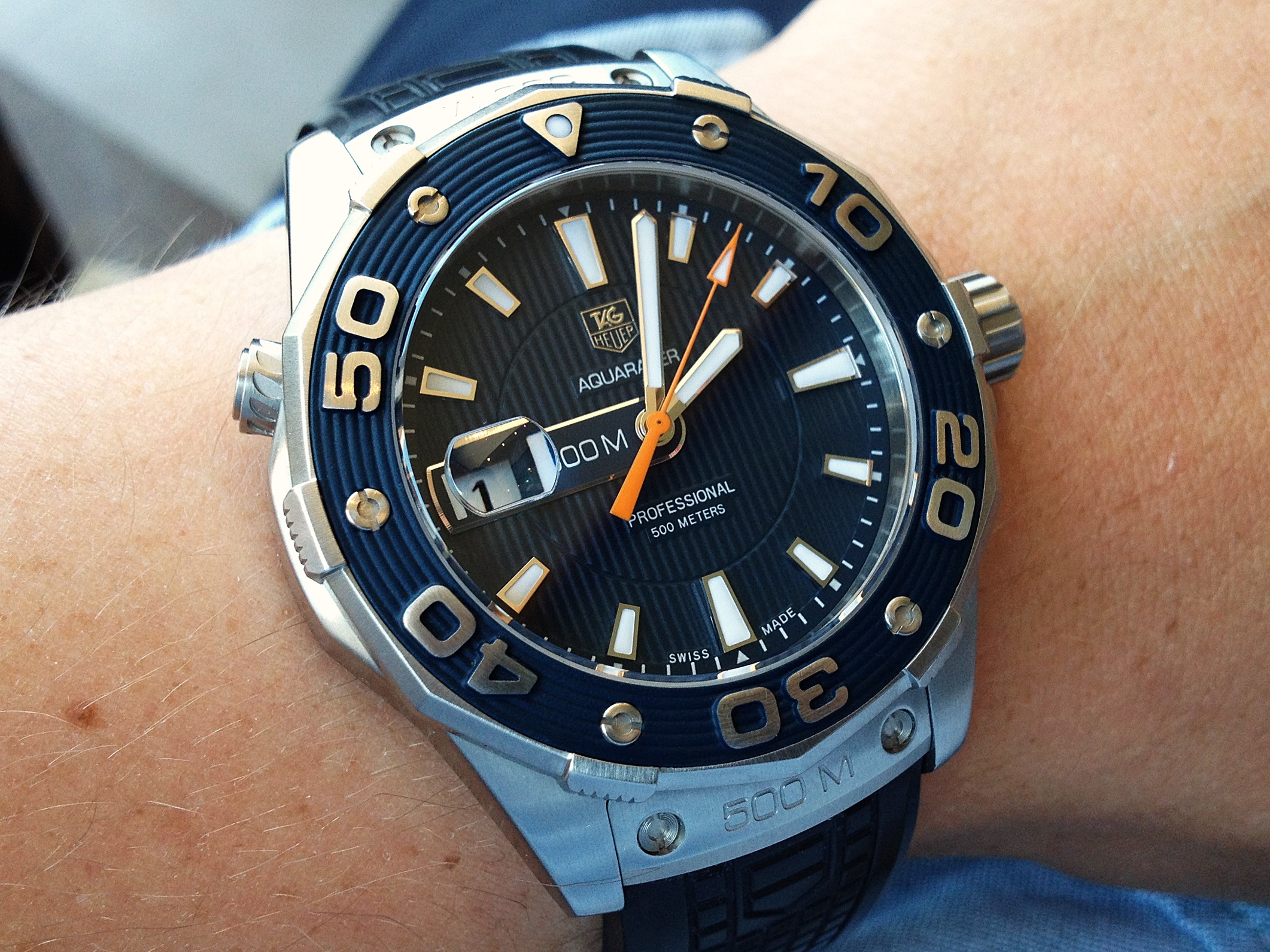 #224 - The TAG Heuer Aquaracer 500, ref. WAJ1112.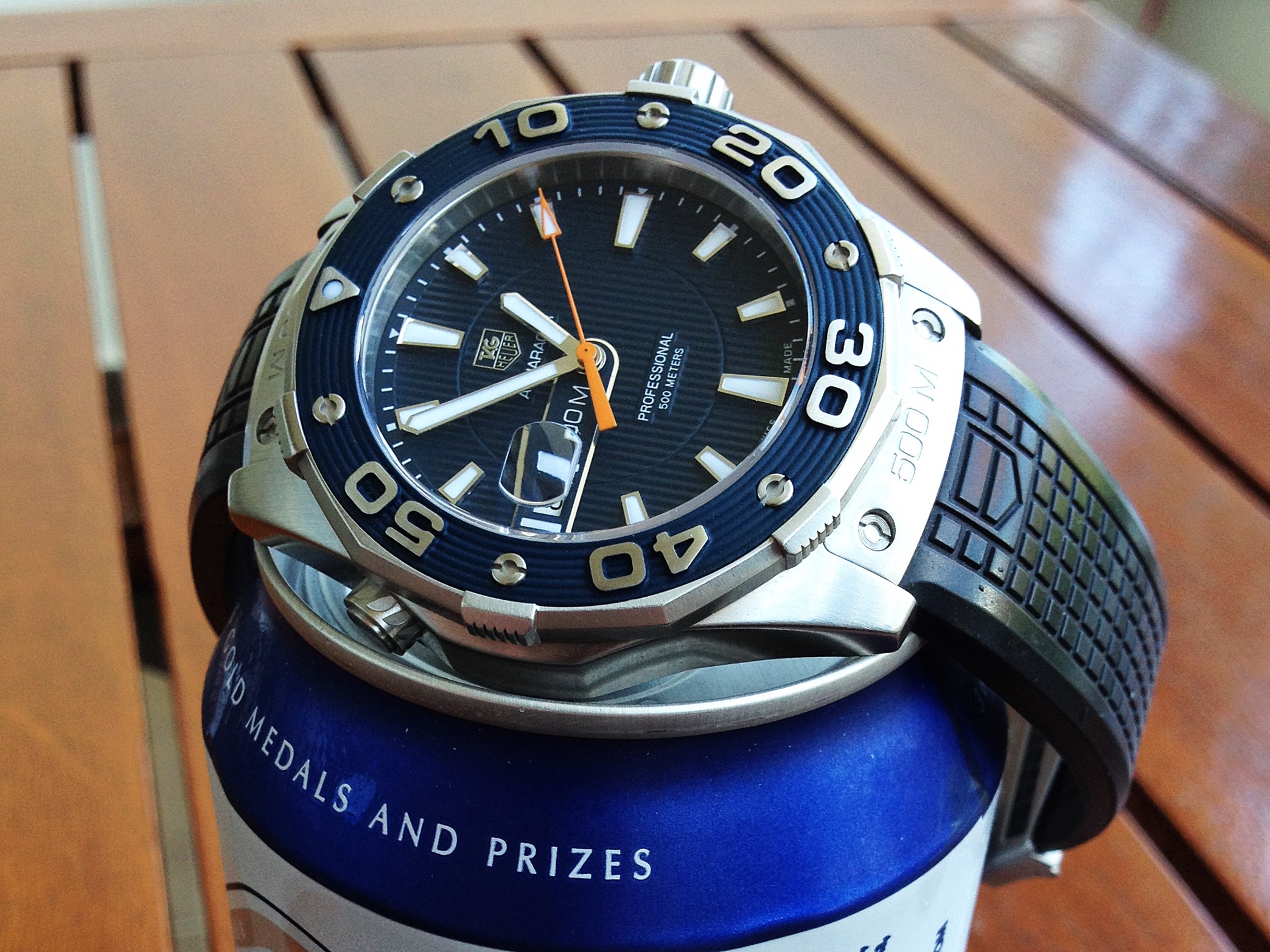 Resting on a can of Greek beer.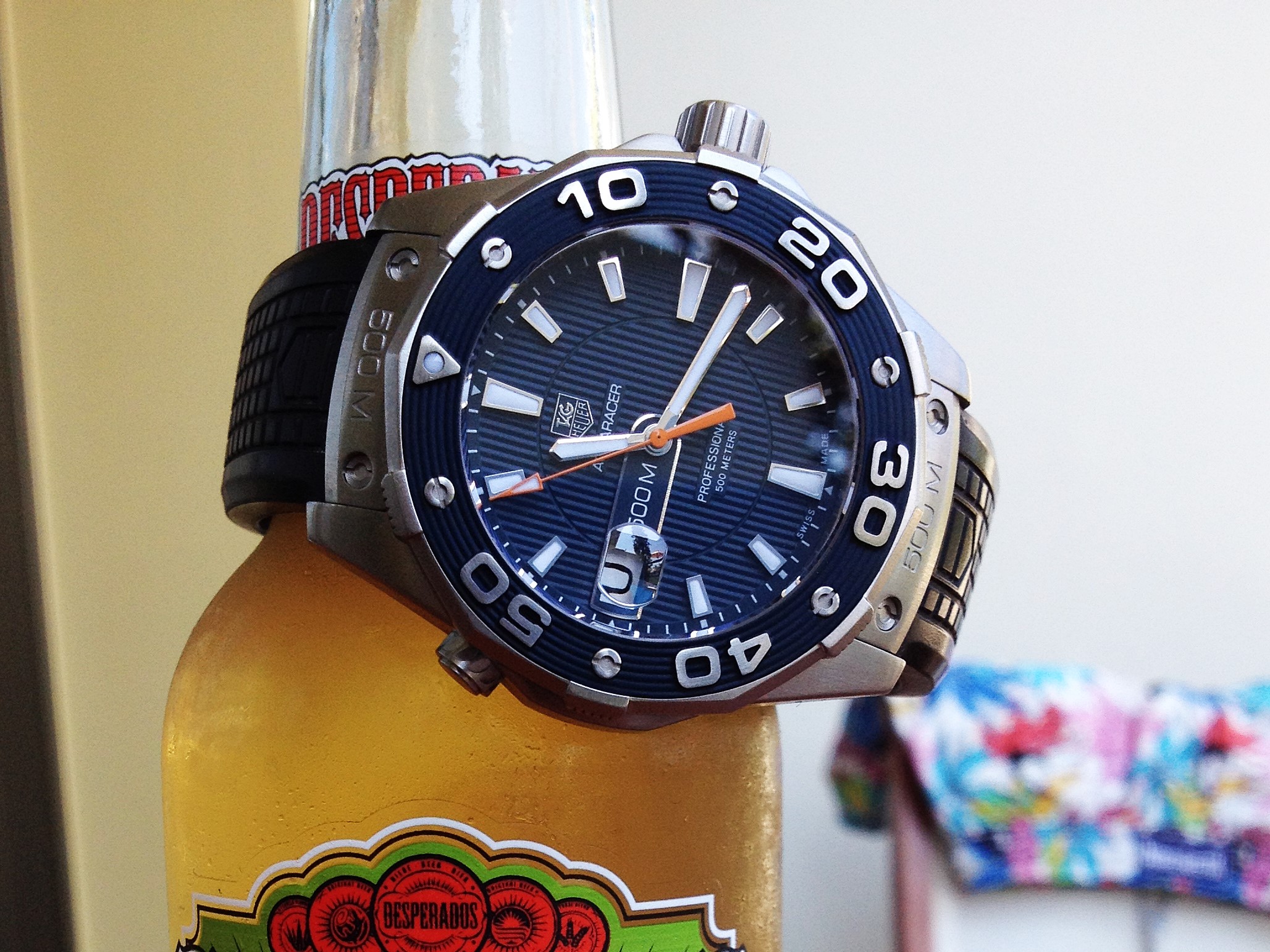 Resting on a bottle of Desperados. Flashbacks to my younger days!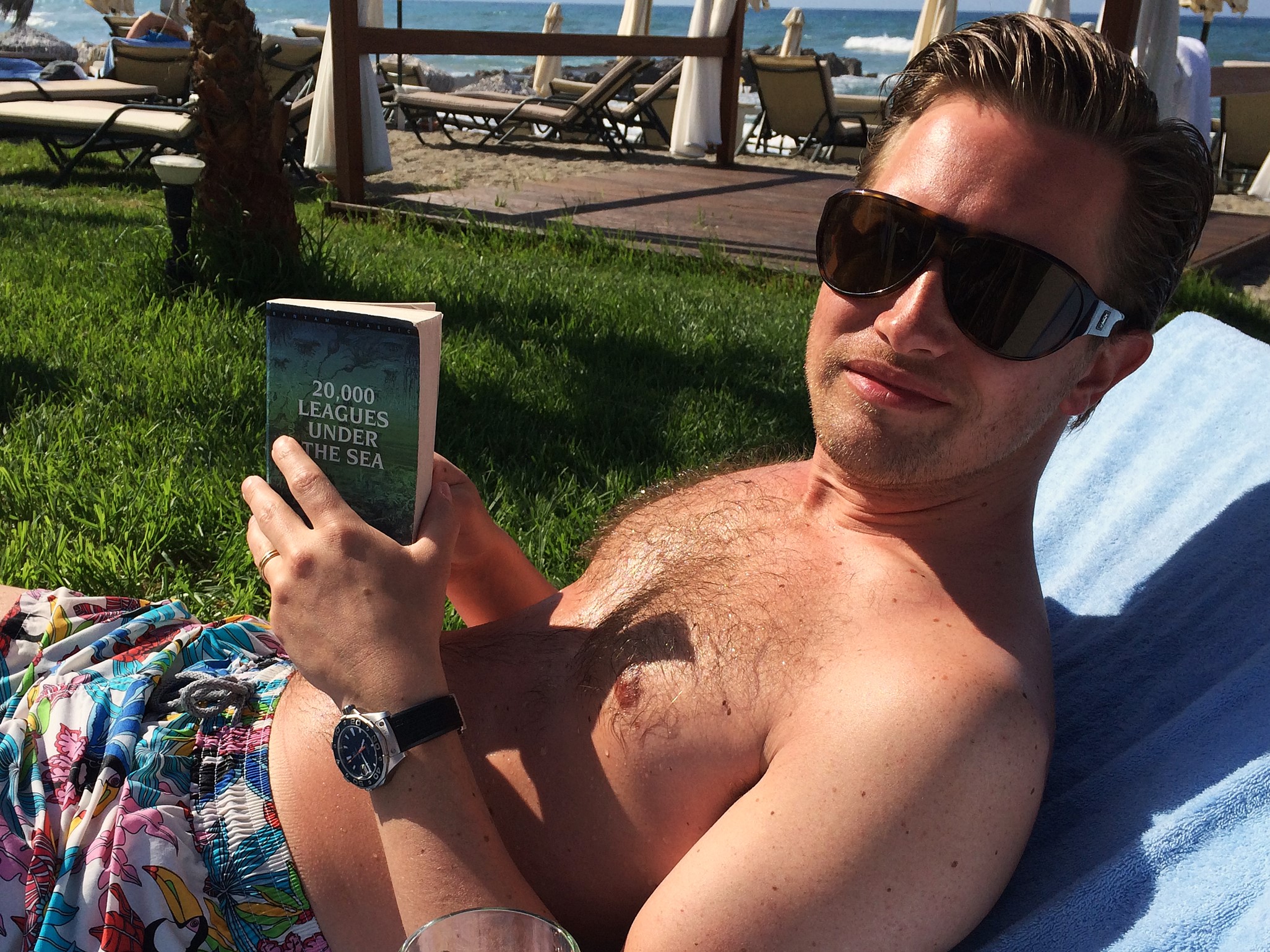 Relaxing in the sun with some inspiring reading material.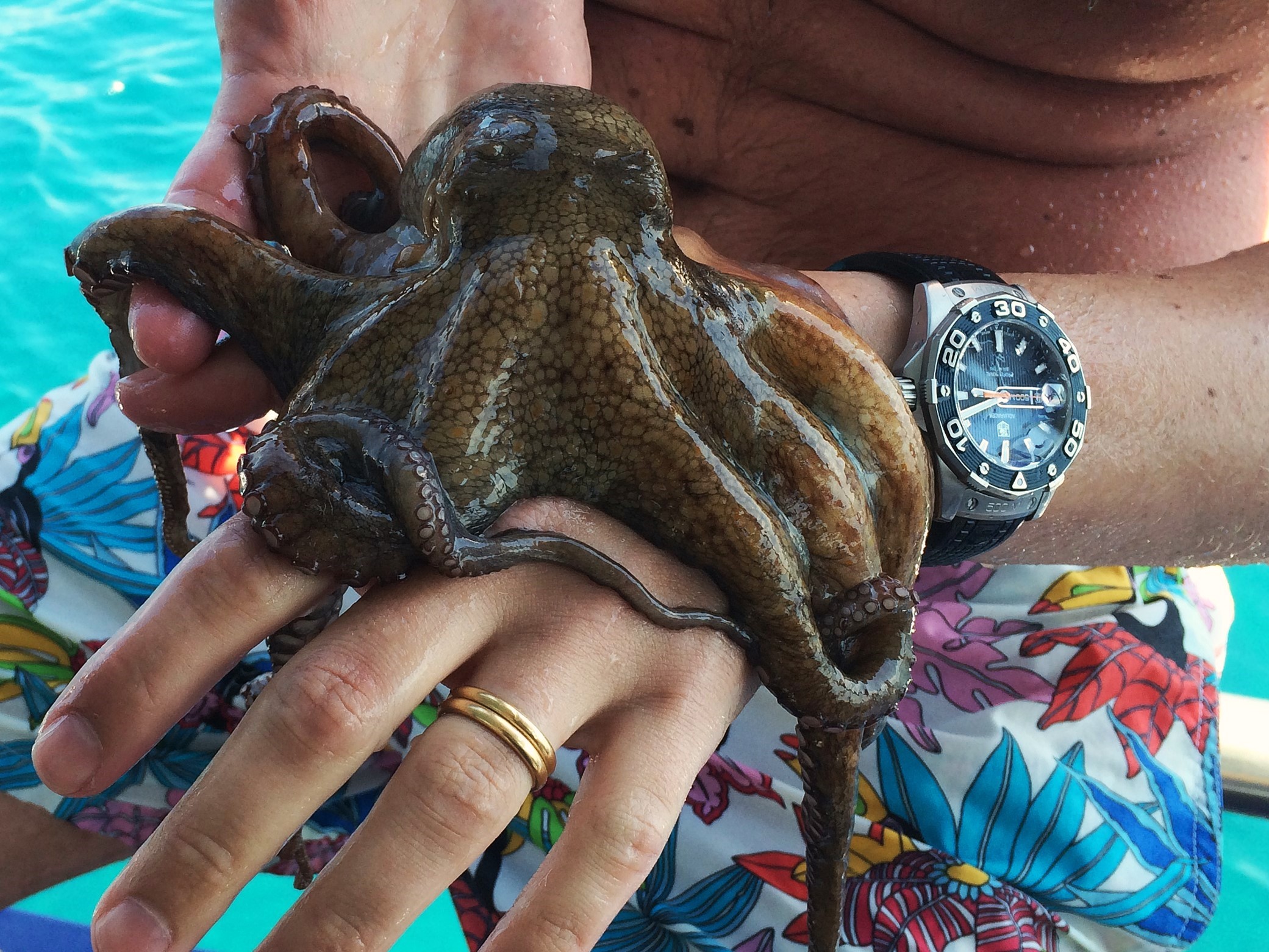 Found this guy lurking down in some shallow waters.
The Aquaracer got to explore the Mediterranean Sea for a week and got to go on a diving trip checking out old planes from WWII lying on the ocean floor. But what it did best was acting as my beer buddy during the stay. It could handle its liquor pretty good and never lost track of time even if I did sometimes. The Aquaracer 500 once more proved it was a worthy watch that deserves better credit than they are sometimes given.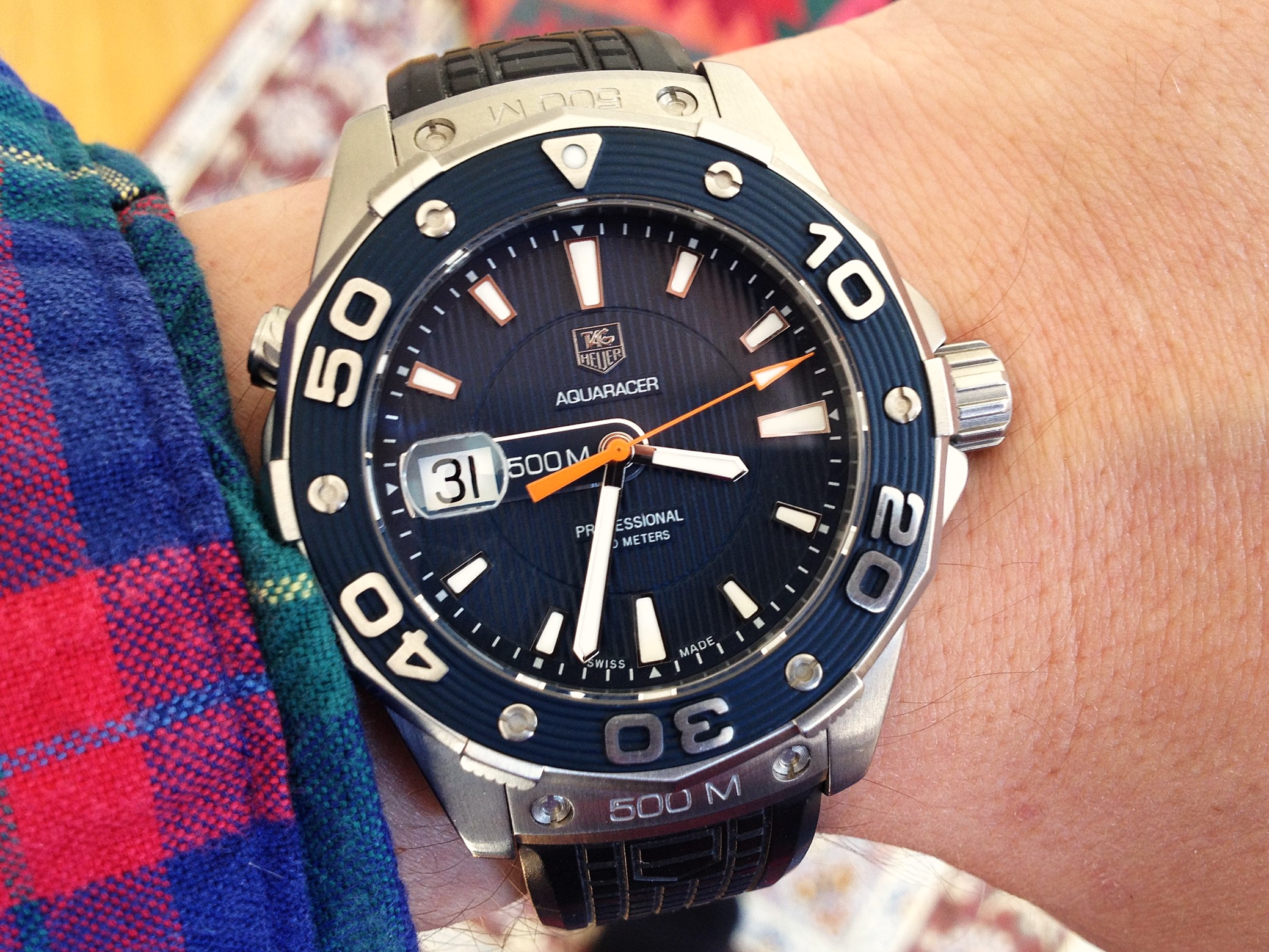 Goodbye my summer love!
© All pictures by a Watch Flipper's Diary unless noted.