Adanac Navigator was the predecessor of the more well-known Marathon Navigator that was issued to the soldiers of operation Desert Storm in the early 90's. The Wein Brothers (who later were to become Marathon Watches) contracted the historic watchm

aker Gallet & Co to manufacture the watches

.

Whilst the Marathon version of the Navigator was equipped with tritium tubes, the Adanac had regular painted tritium markings. The Navigator that Marathon have for sale today is made of a composite material with a push pull crown and is water resistant to 60m but the old steel cased watches made by Gallet & Co had a screw down crown

which

gave them higher grade of water resistanc

e

. I've read they were tested to 660ft (200m) but on the case back from my second

Navigator

it has "10 ATM" engraved so I'm not so sure about the 200m rating.
The first Navigators were manufactured and issued during 1986. My first one was from the second batch of watches manufactured in 1988. The tritium wasn't quite as yellow as I've seen on many others.

For starters it has one of my favorite case designs of all time and with the added features of fixed spring bars and screw down crown in combination with a quartz movement makes
i

t a really

great

beater. A true warrior! The only downside is the non-screw down case back. Otherwise this watch would have been irresistible to me.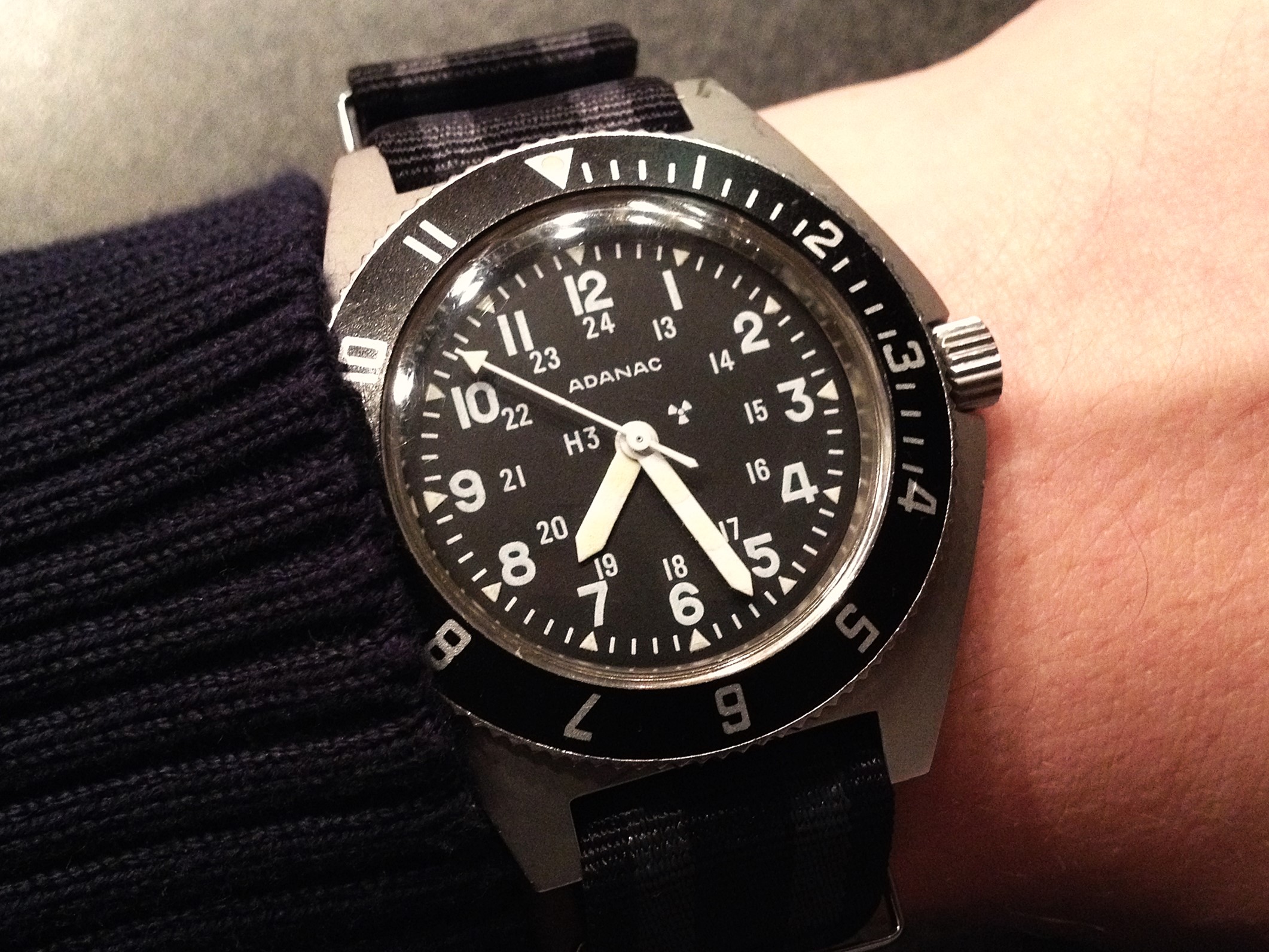 #217 - The Adanac Navigator.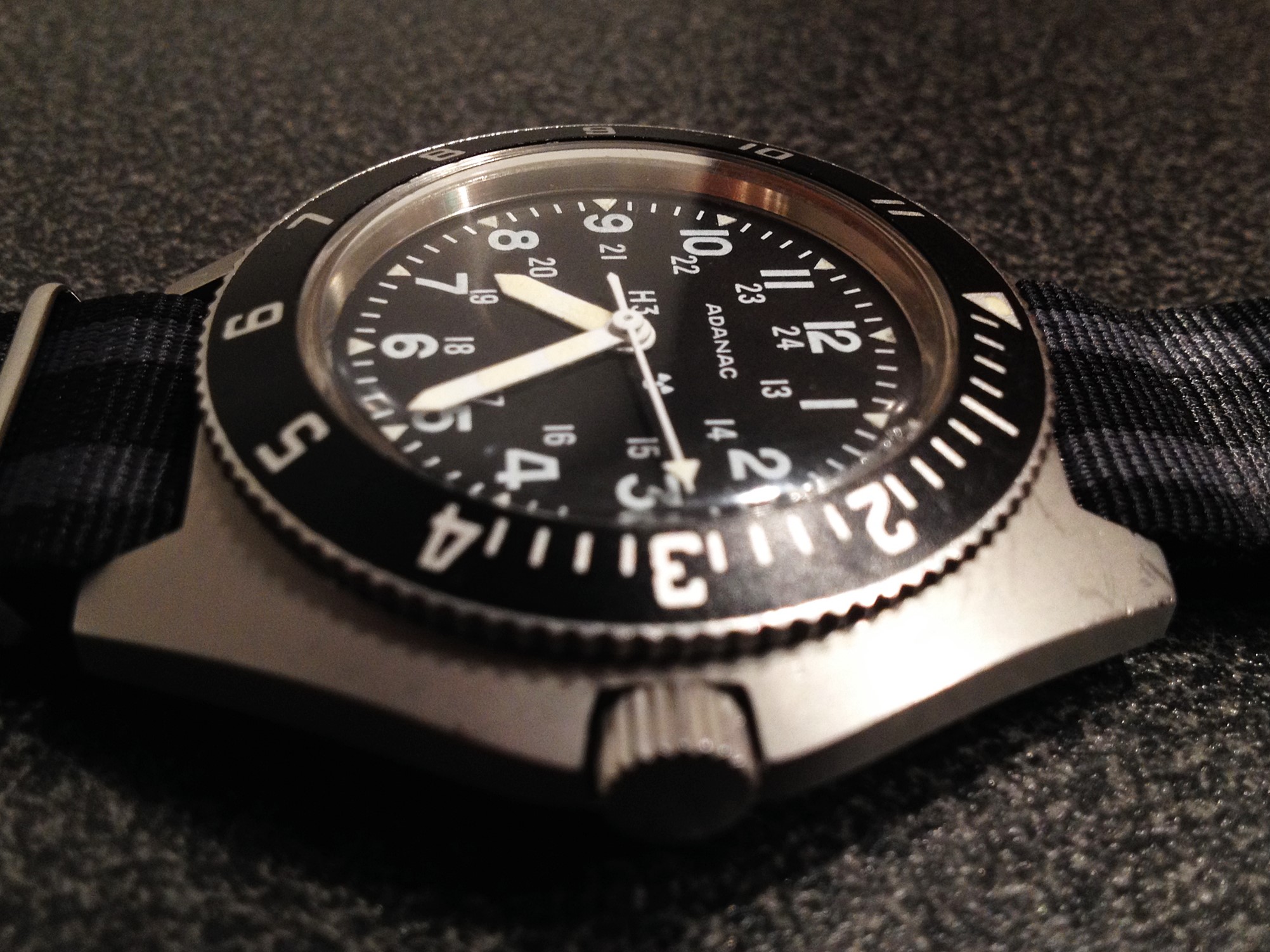 From April 1988.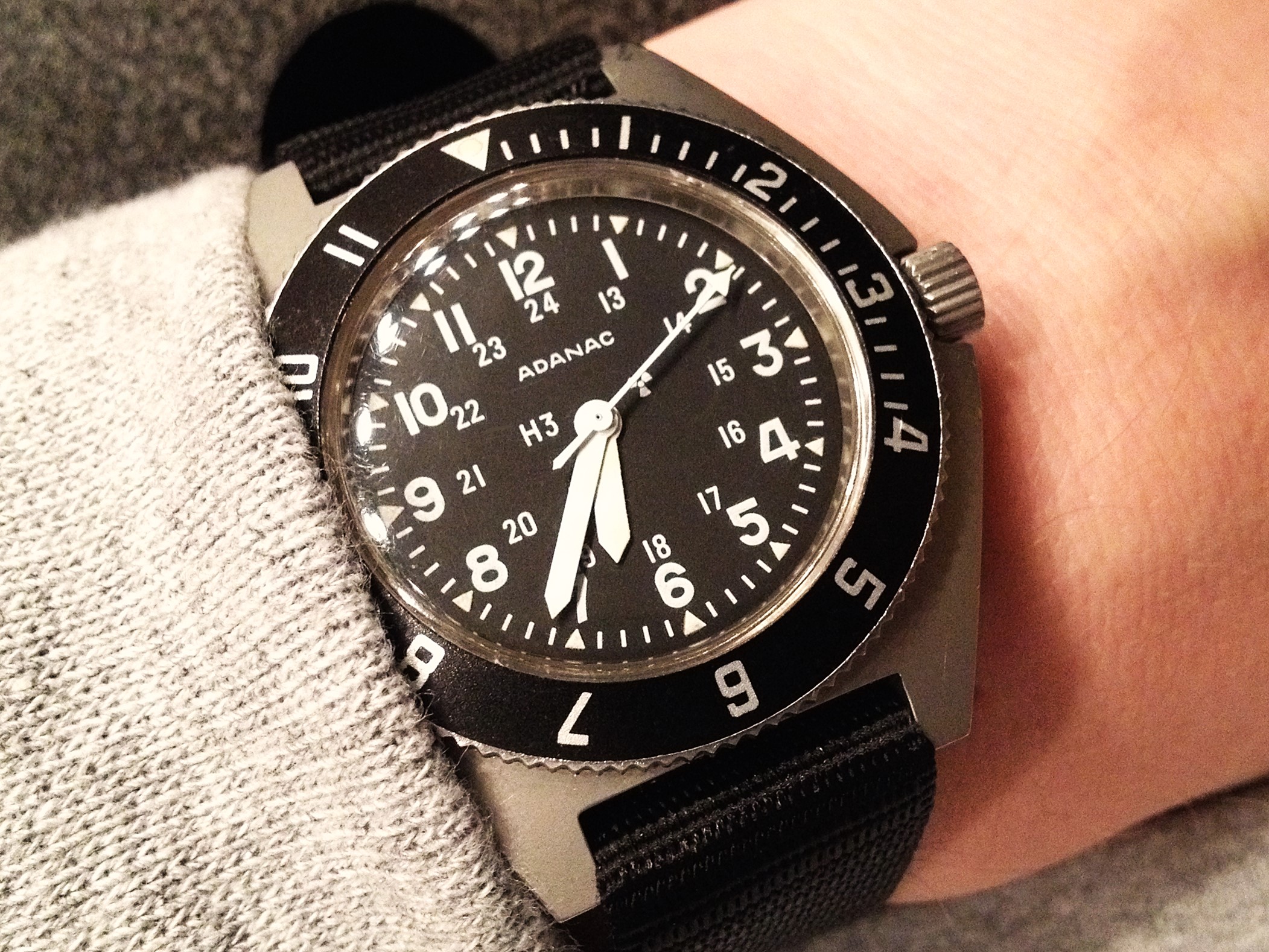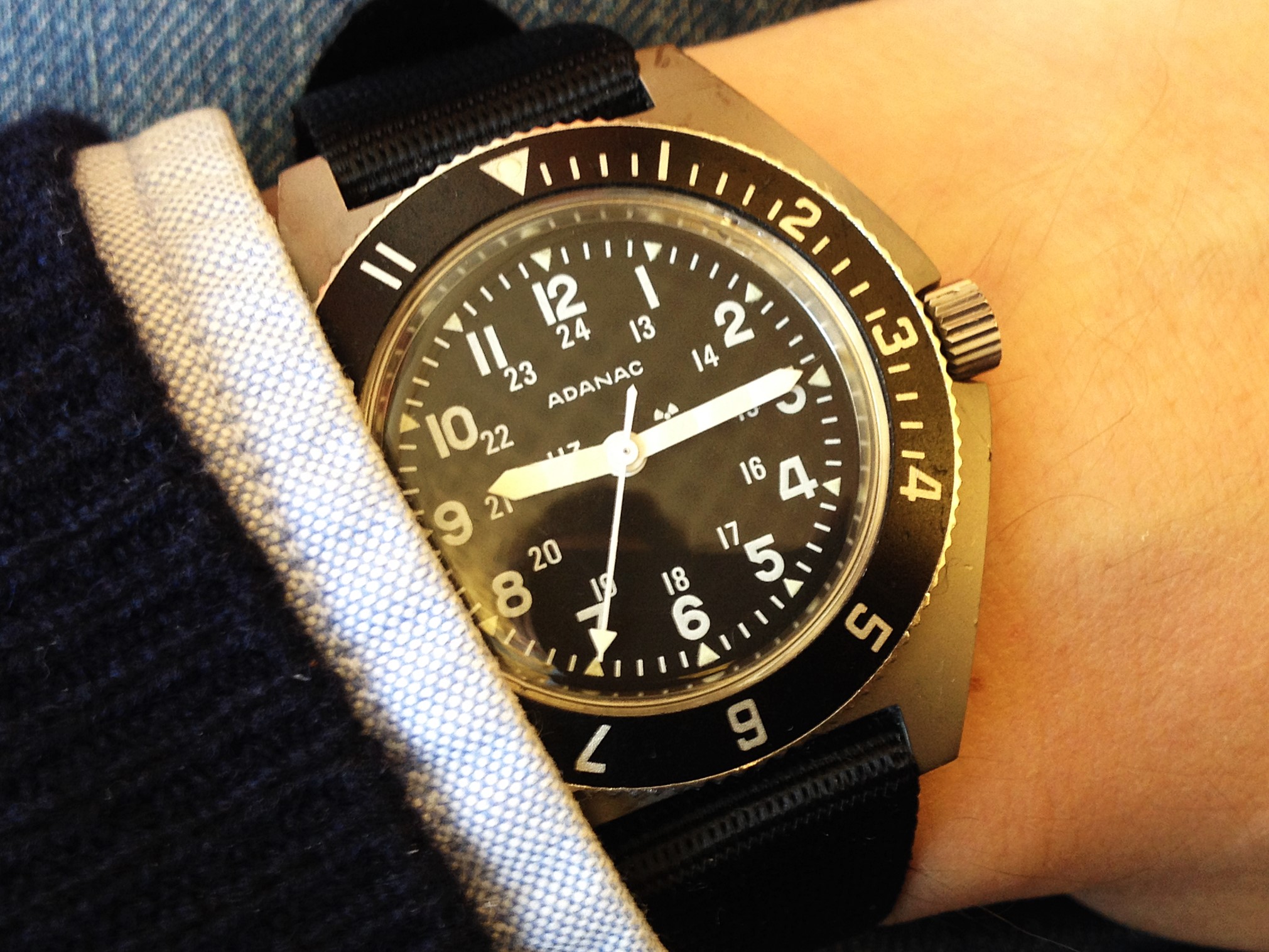 My second one was not from any of the issued batches. The case back didn't say Gallet & Co like my first one did and I have no clue if the hand set were original or if they had been changed during the years. I just bought it because I got it cheap and thought I might have the hands exchanged to the ladder type like on the original. The watch somehow ended up lying in the bottom of my drawer and I totally forgot about. I sold it when I found it because I was no longer in the mood to have it modified. I've seen Navigator's with Marat

hon dials that were
manufactured

in 1989 so I'm not entirely sure when this one could have been

made

.
#251 - My second Adanac. Non-issued.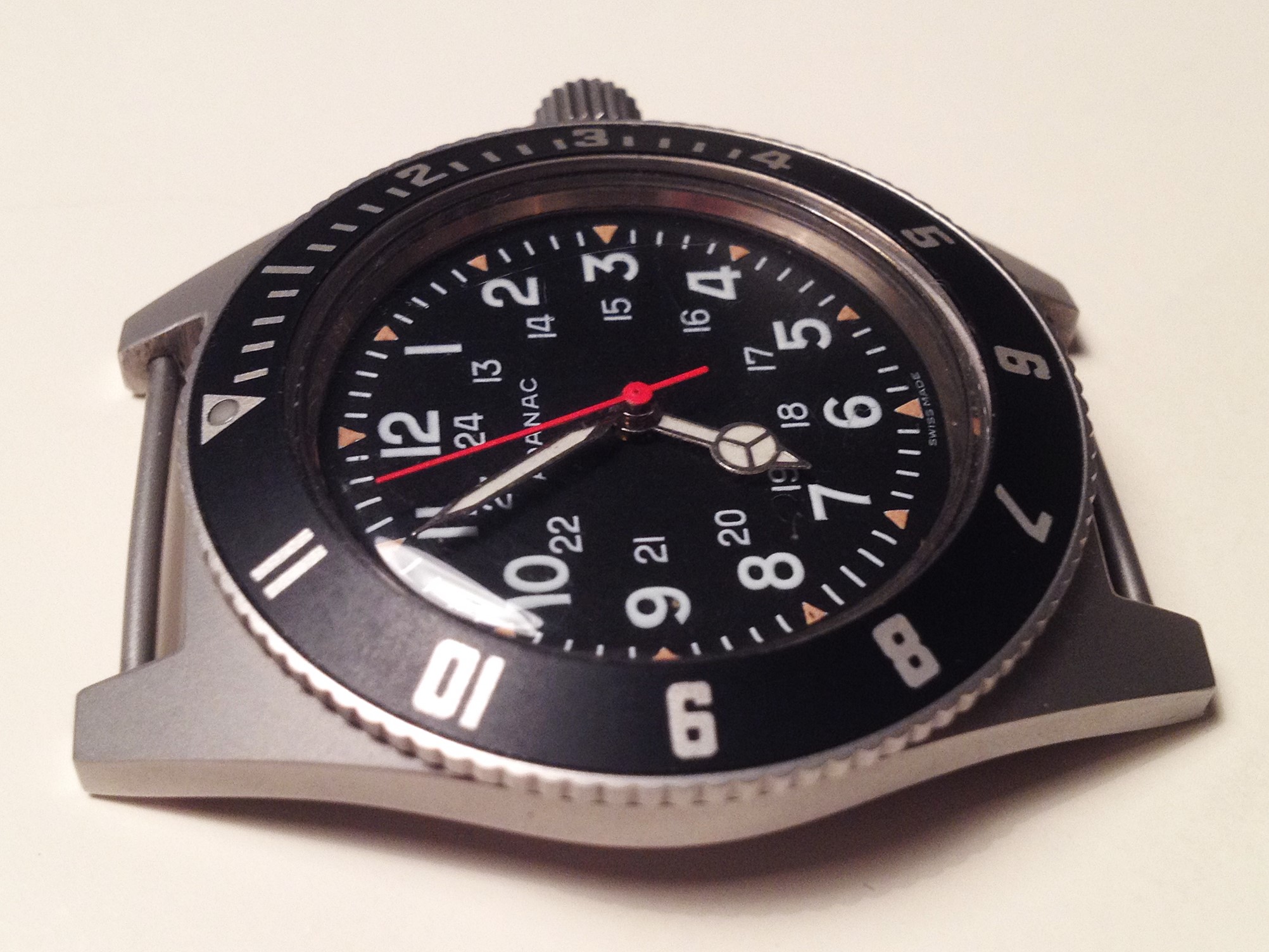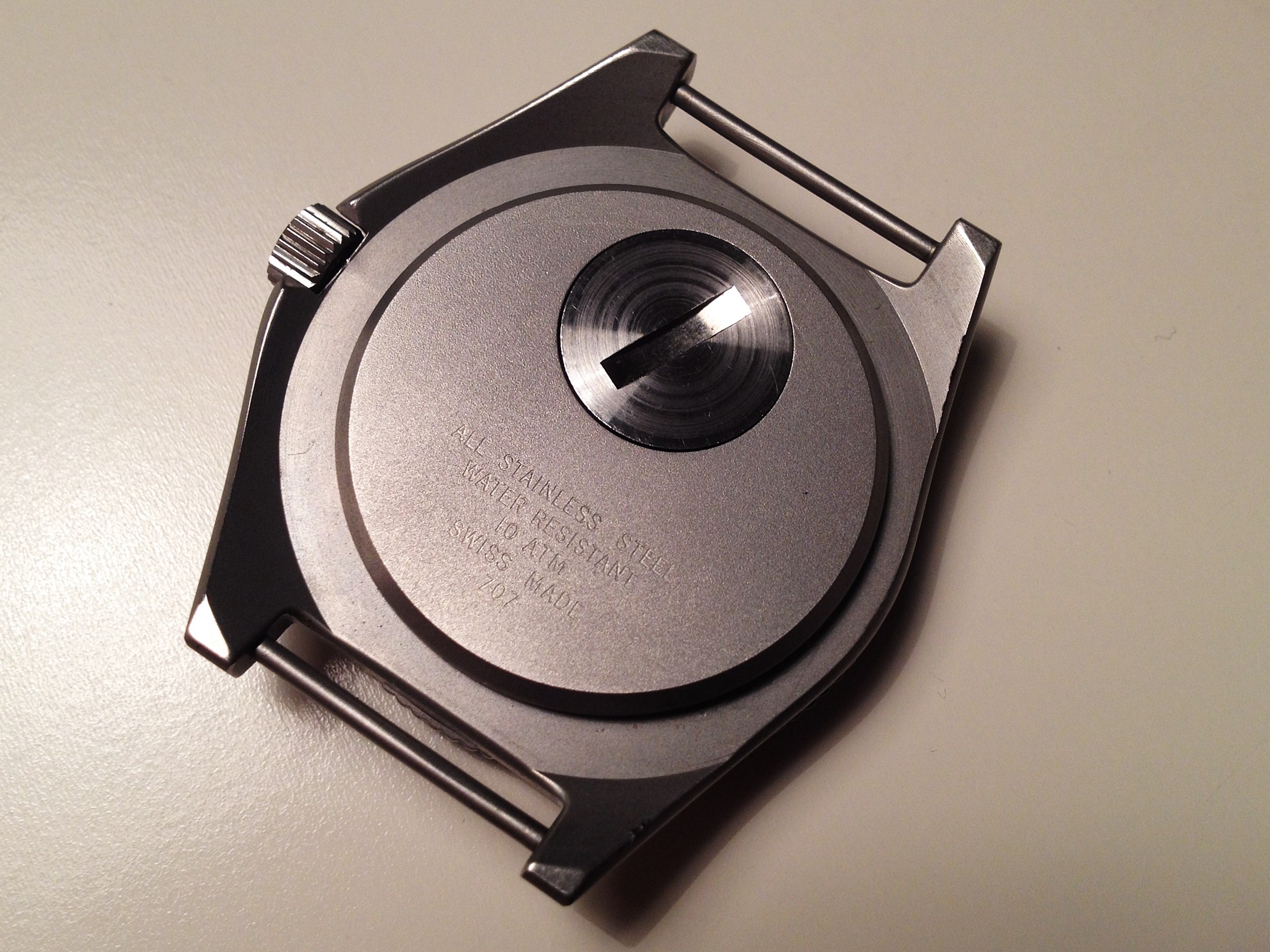 I truly love the issued Navigator's no matter whether it's Adanac or Marathon. I think they are super interesting. It feels like they have so much history. Who knows what they have witnessed during their years of service?
© All pictures by a Watch Flipper's Diary unless noted.