Bronze and brass watches. Yeah, the hype has been crazy. Almost every micro builder ha

s

c

ome

up with at least one bronze/brass watch in their line-up the last couple of years. The alloys are quite similar in appearance where bronze is the more expensive of the two due to its higher content of copper. I can't say I'm a big fan of the bronze look but when I found this Armida A8 (made out of brass) it felt like a good watch to give a try just to get a feel of what this material was all about.
The previous owner had apparently kept the watch in a bag of hardboiled eggs, which rapidly had got the whole aging process going, and I remember unscrewing the lid of the tube, which the watch was delivered in, and how the strong smell hit me. What. The. Fuck?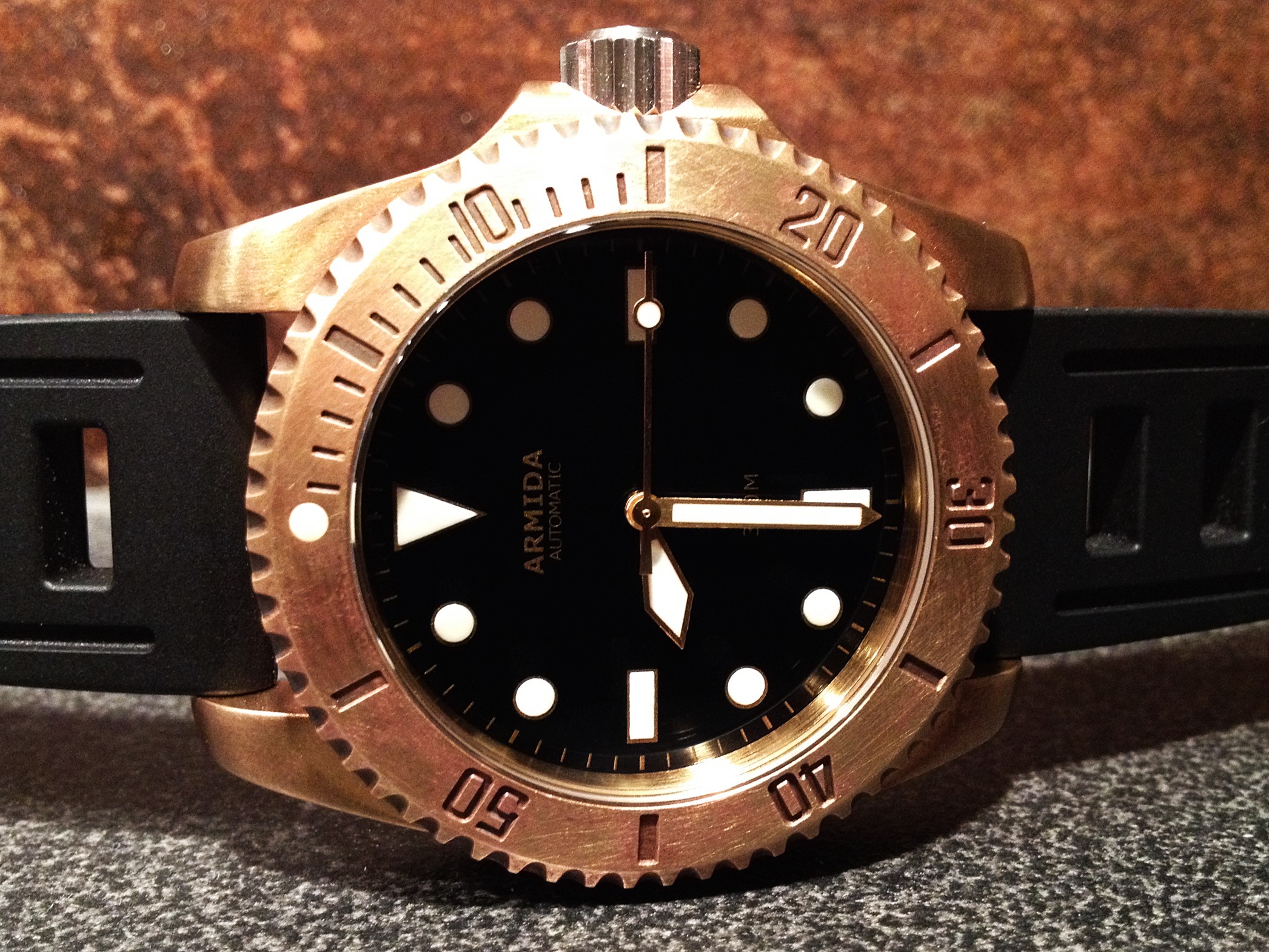 #216 - The Armida A8.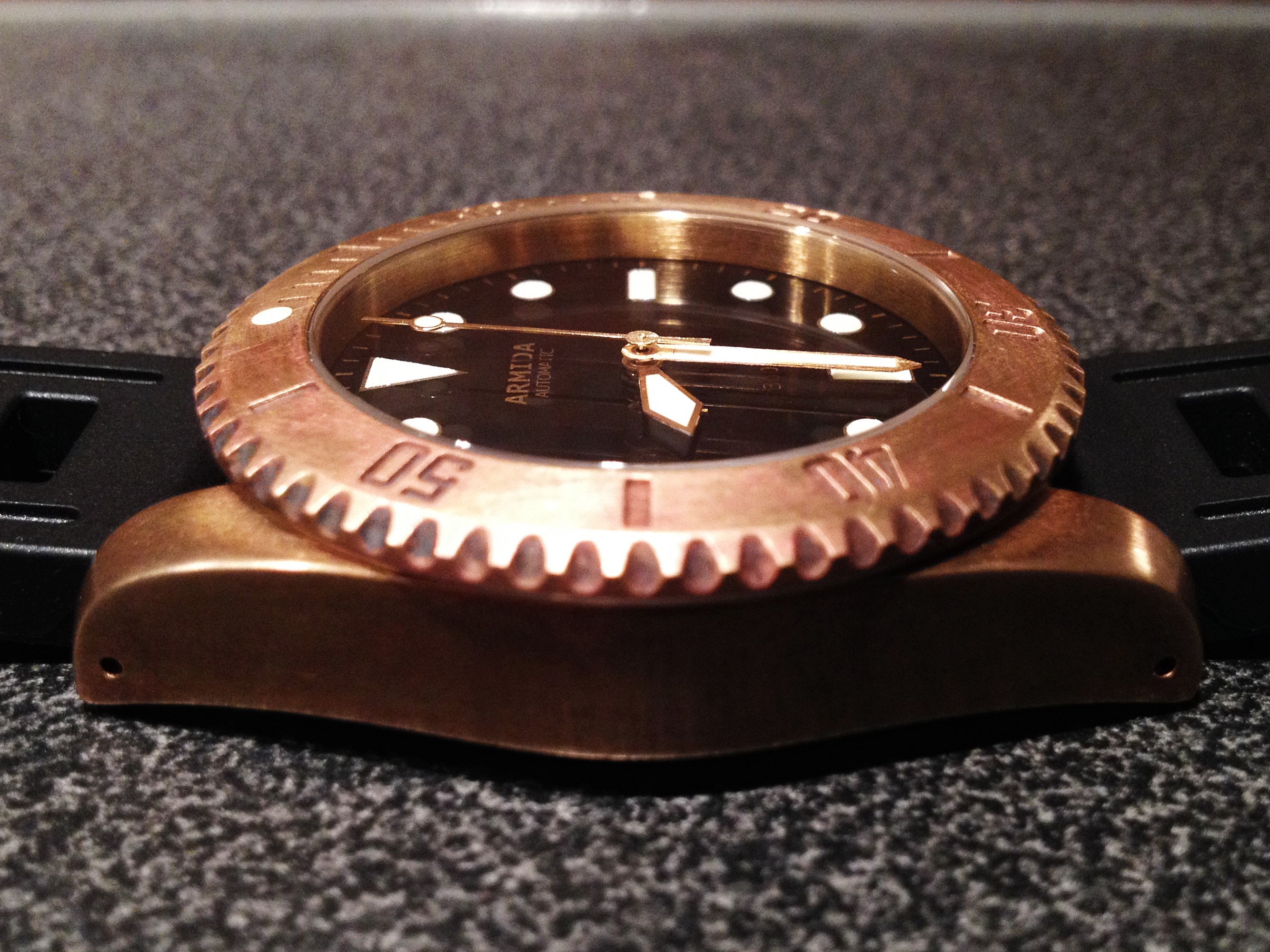 Was it the zinc in the brass that caused this

?

It might be me who had an extreme sensitive sense of smell but I just couldn't stand it while others, who I asked t

o

smell the watch, told me they could smell it but not that strong and it didn't bother them in any way. I almost felt sick because of it. So even though the watch was quite cool and had a really spectacular pat

ina

it had to go.
During the day I wore it worked great. The NH35A movement (manufactured by Seiko) worked fine and the overall build quality felt very high in comparison to the low price. The look-a-like Isofrane rubber it came with was of a good quality and looked really good on the watch. OK, s

o

it's an obvious Submariner homage but the brass added another dimension to it which toned down that whole rip off feeling quite a lot. It measured 42mm excl. crown and had 22mm lug width. Water resistant to 300m. The crown for some reason wasn't made out of brass which I th

ink looked odd.
Looking at the rest of the watches in the Armida line-up didn't excite me very much and I'm pretty sure that this was my only one from the brand unless they come up with something a little more creative

.
© All pictures by a Watch Flipper's Diary unless noted.