YES! Finally we have reached another Doxa. I just love them. Two Sharkhunters has been a part of my collection and I had them both during 2011. The first one I got in May and the second one in October. The second one left quickly because by then I'd realized what it was that didn't do it for me. It was the orange minute hand. I would have wanted it white like on the 600T Sharkhunter. Man, the 600T Sharkhunter is just great. Probably my favorite of all the Doxa SUB's. The 1200T is also a nice watch. It's a little thicker than the 600T and the 1000T and it has the helium escape valve on the left side of the case. My first one was pretty much brand new although I bought it used. It hadn't been worn at all. The polished bezel was very easy to scratch and the hairlines showed up pretty fast.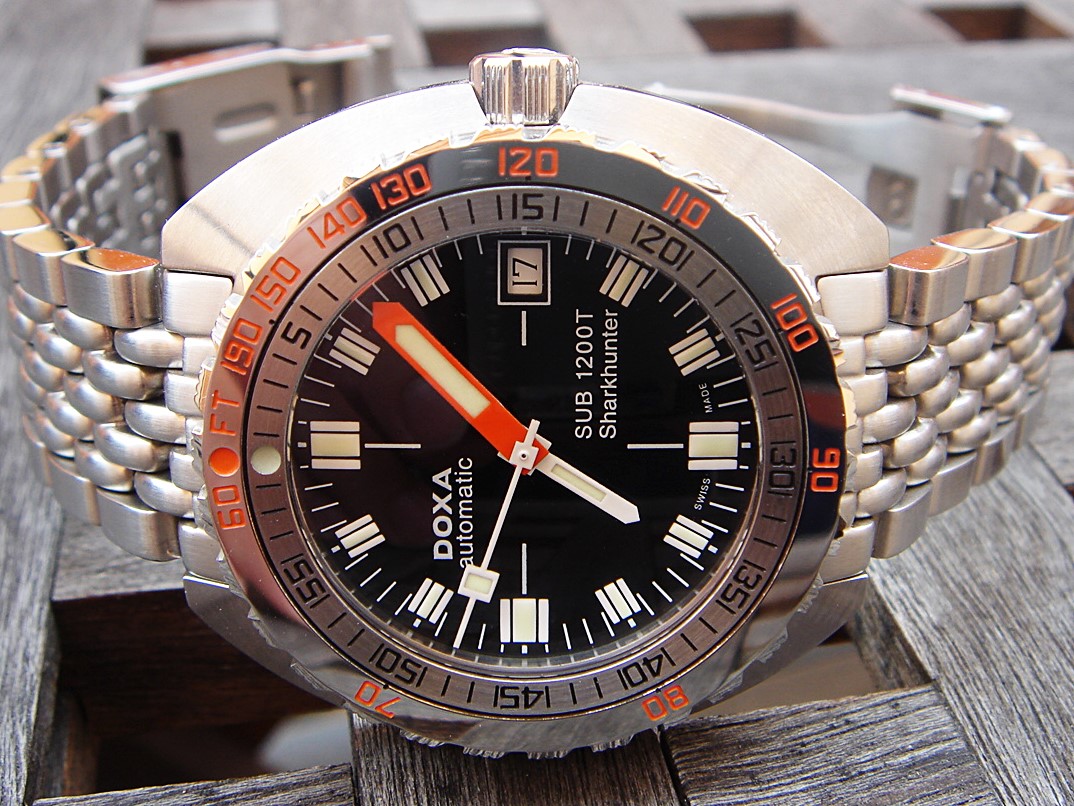 #83 - The Doxa SUB 1200T Sharkhunter.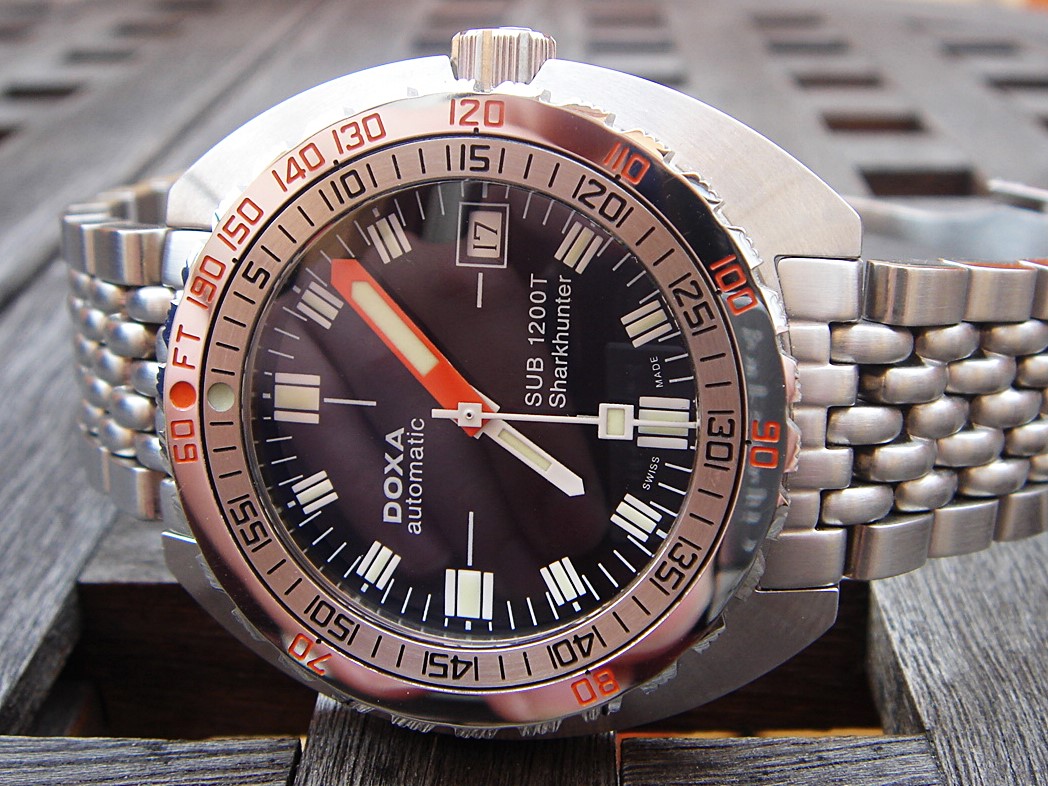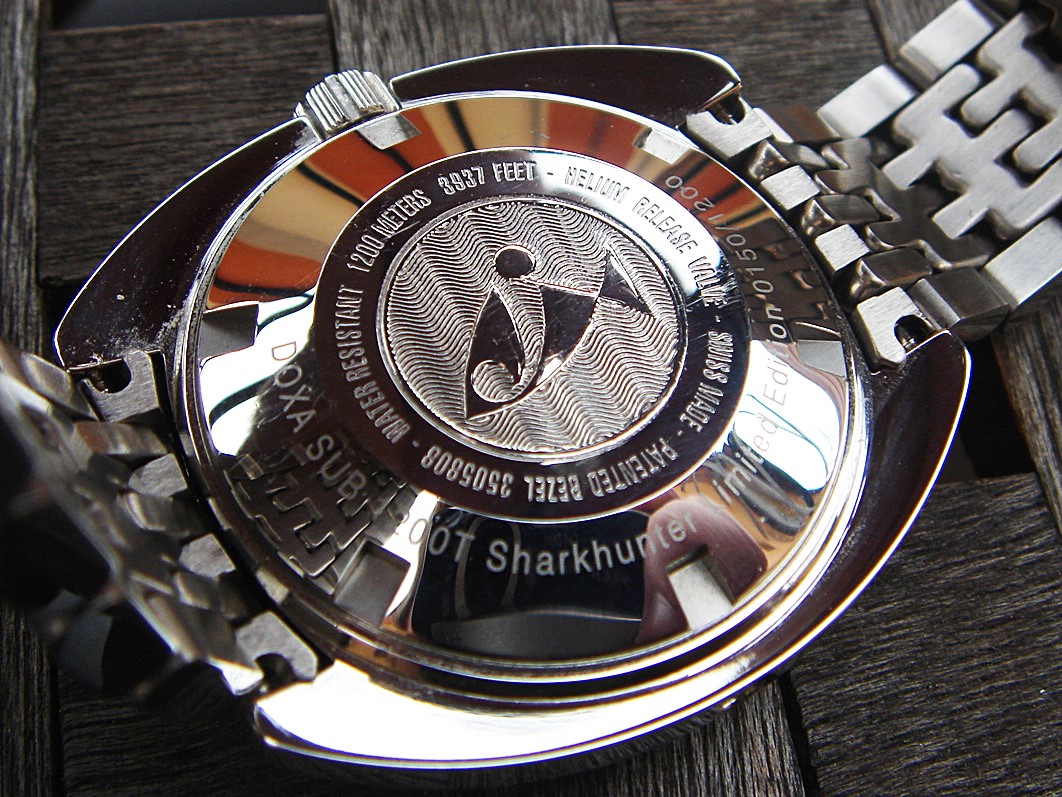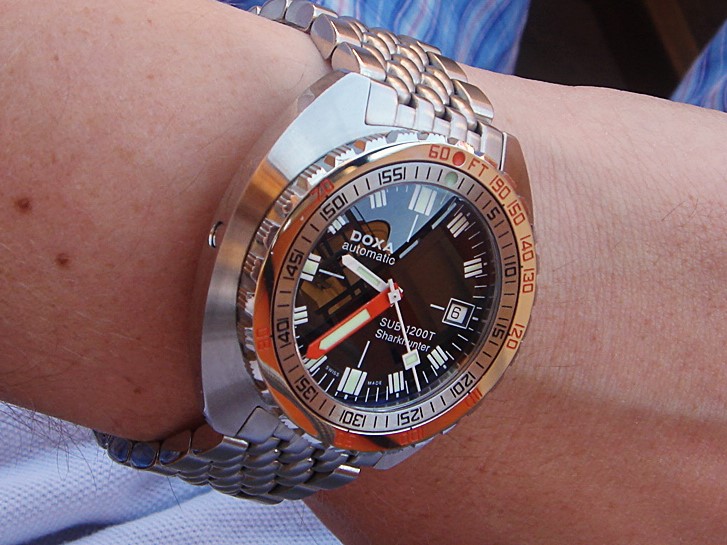 Wrist shot on the balcony.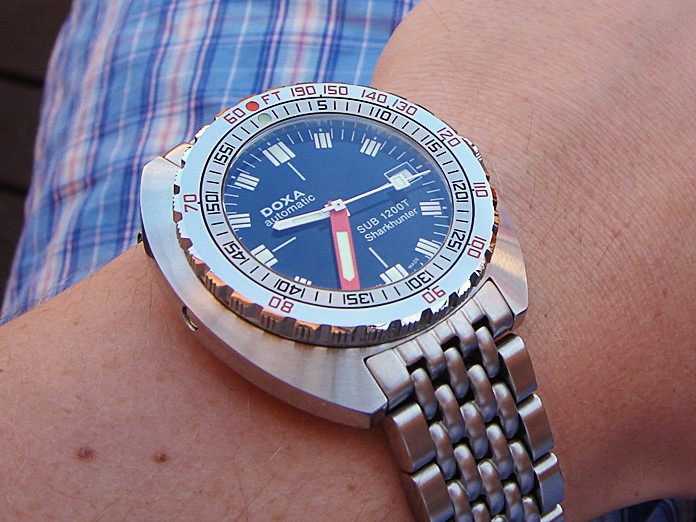 Sweet cushion case! Measured 42mm excl. crown.
Helium escape valve.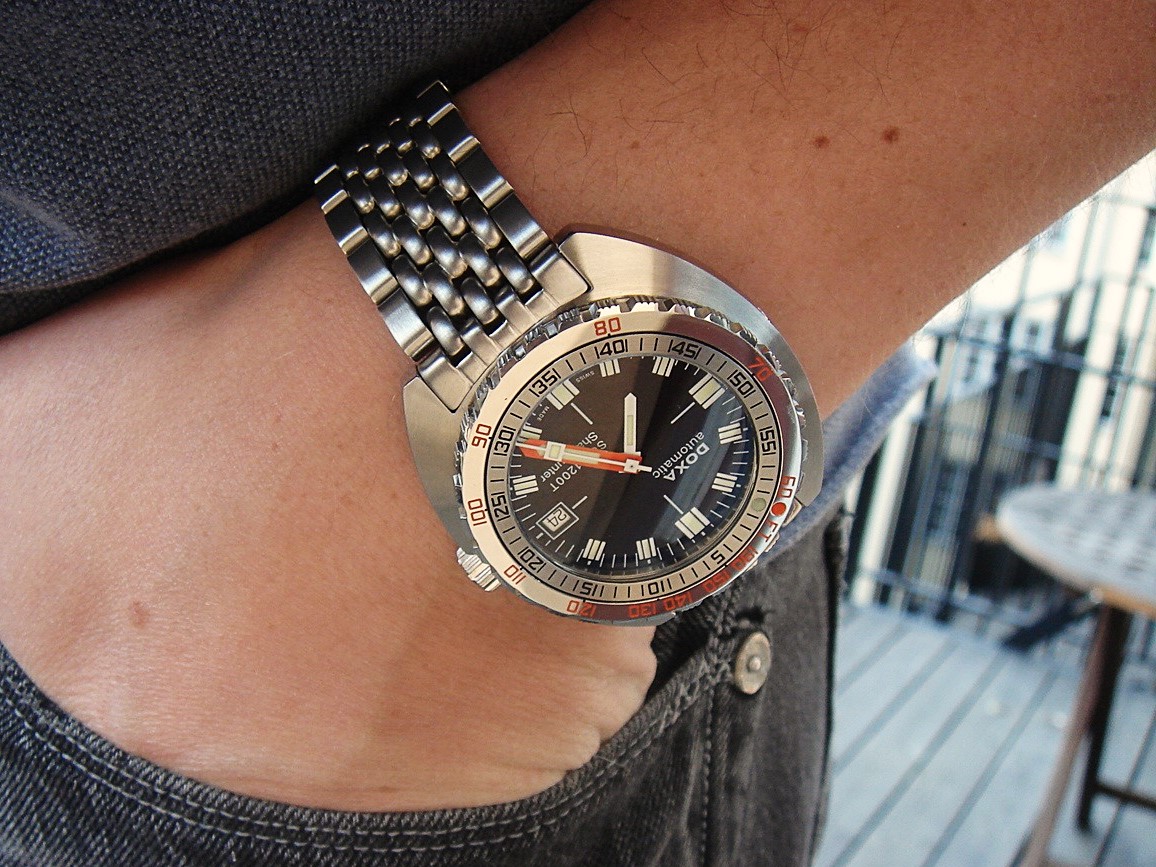 Pocket shot. Or what we in Sweden on the watch forum Klocksnack refers to a so called "MK-shot".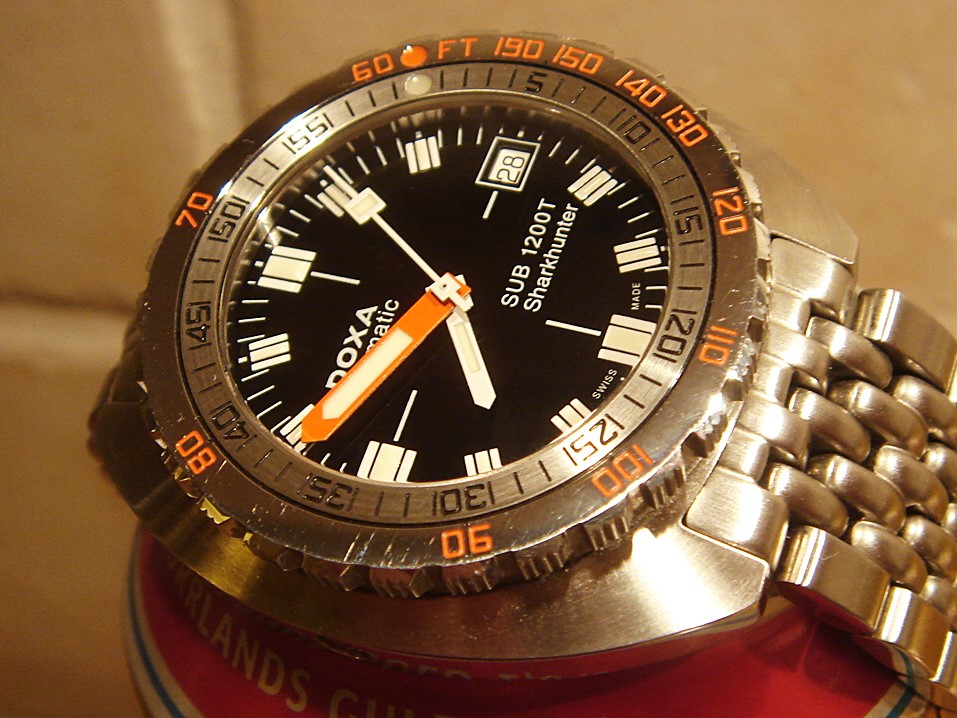 #103 - The second Sharkhunter. A little more worn than the first one.
Even though the iconic Doxa look is orange, the black Sharkhunter is my personal favorite. It's just as unique looking only a little stealthier. The newly produced Doxa's that has been discontinued are becoming quite expensive these days. A Sharkhunter 600T is listed today on eBay for $2500. Last time I saw one for sale in Sweden was back in 2012 when it sold for $950 and then everyone thought it was overpriced. Crazy stuff.
Some final pictures from were the Sharkhunter got caught on camera.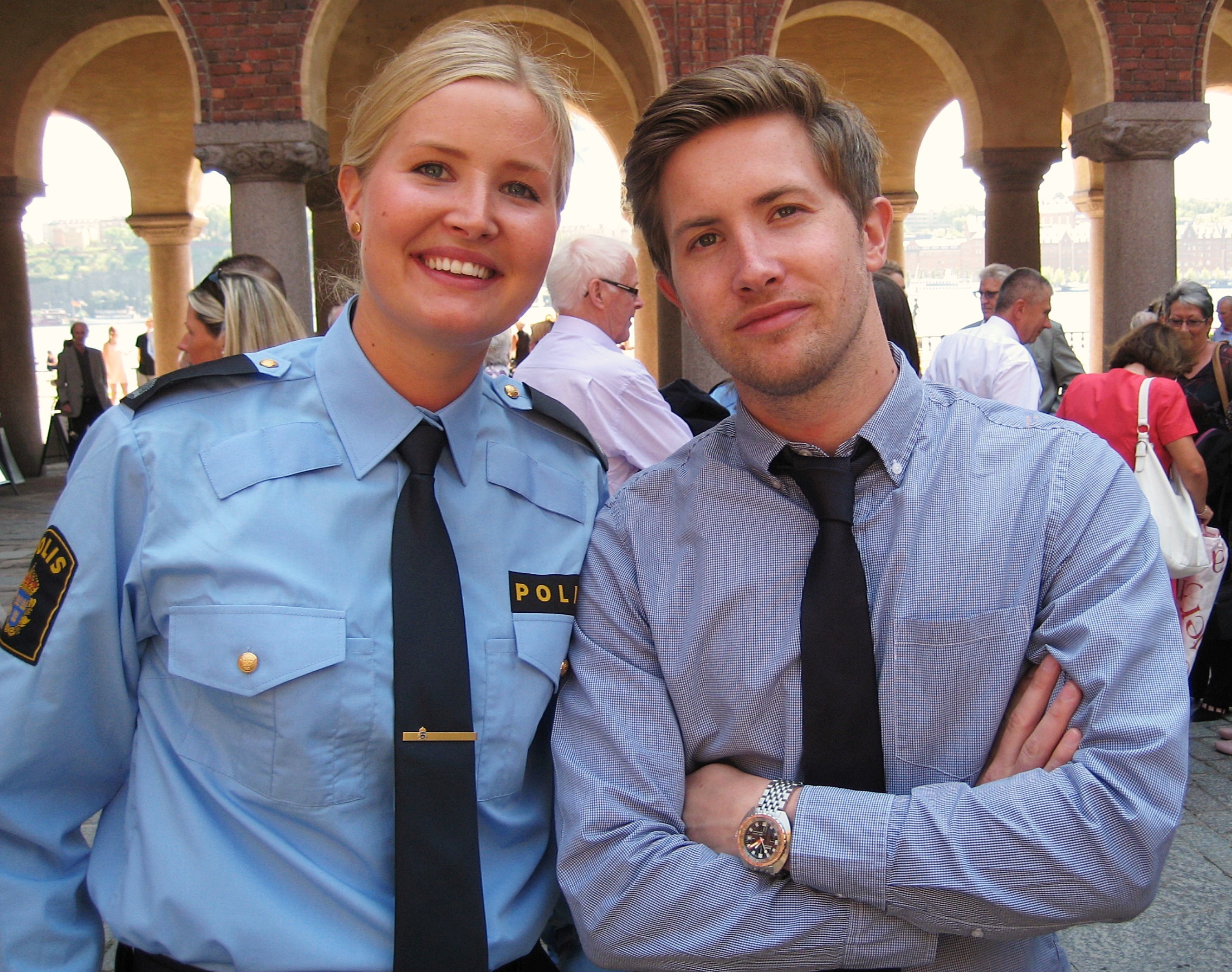 Here with my sister on her Police Academy graduation day. She wore her Traser of course!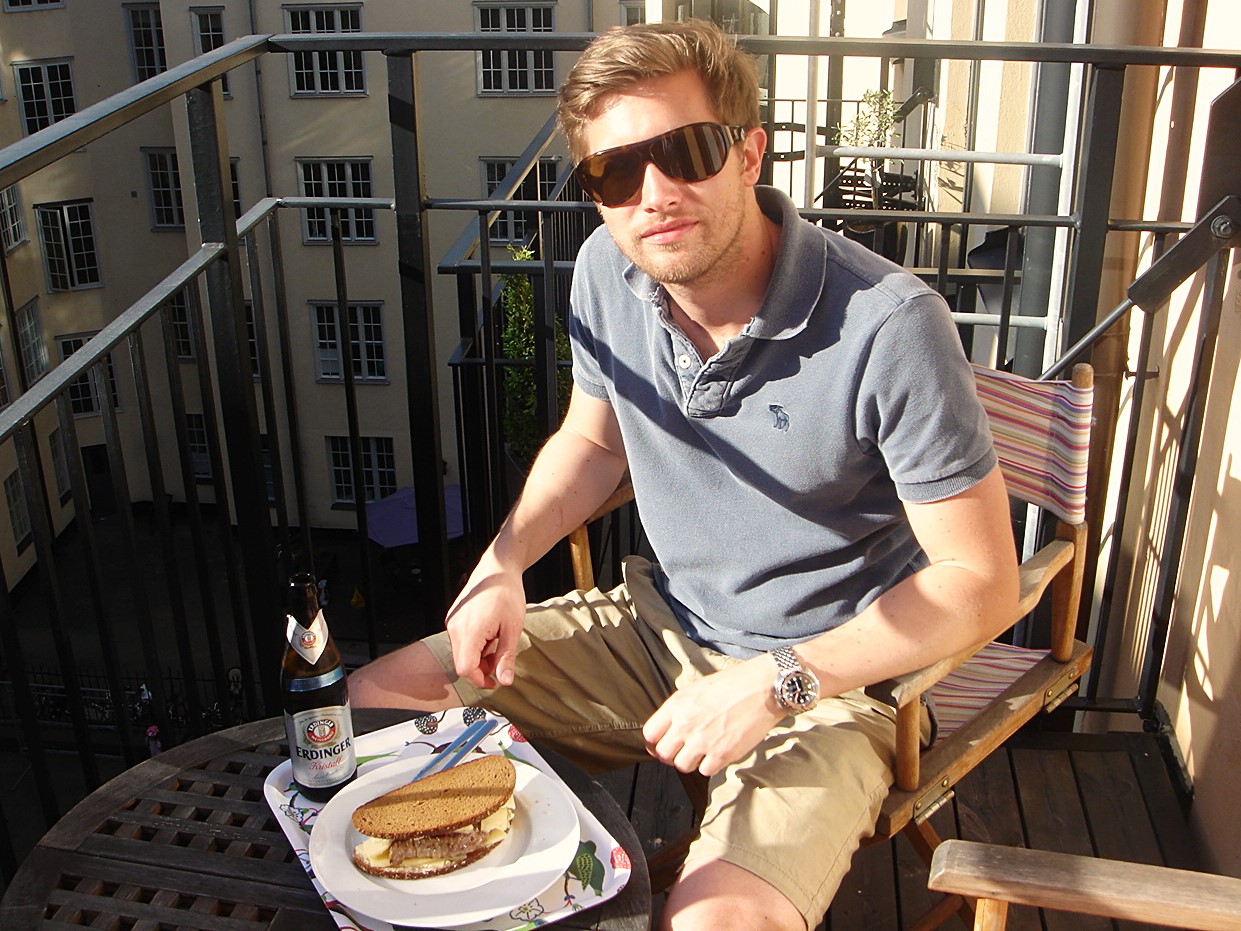 Here together with a steak and egg sandwhich and an ice cold beer in the sun on the balcony. Sweet summer days!
© All pictures by a Watch Flipper's Diary unless noted.