There were so many of us who had such high expectations when this watch was presented. Tärnan was an old Swedish watch brand which was re-launched by Franck J (Francis Jacquerye from Techné Watches) and classic slogans like "a limited edition built by the best suppliers in the industry and representing a great value for money" and "manufactured using cutting-edge processes" were used to sell it. Everything looked so good on paper. The specs were nice (42mm case, 300m WR, double domed sapphire, ETA 2824-2 movement etc.) and the old traditional look of an early Rolex Submariner with gilt dial was something that really got me going at the time.
When the news about the Tärnan Oceanographer reached the former Swedish watch forum Axelzons (now replaced by TimeToTalk) in February 2011 it started a small hype and there were several of us who placed our pre-orders quickly. We all chipped in our share and then kept an on-going discussion on the official forum for the Tärnan Oceanographer. All buyers who wanted was given the opportunity to share thoughts regarding options like lug-holes or no lug-holes, polished center links or not, design regarding the box etc. and the final result was pretty much in favor for how I wanted it to turn out. It took a while though before the activity on the forum got going and if I'm not wrong I don't think all the pre-orders were sold out before the watch finally was produced and delivered in June the same year. 50 pieces were made in the first run and if I remember correctly I think another 50 was made but I'm really not sure, I could be wrong. I got my hands on number 17; my forever lucky number.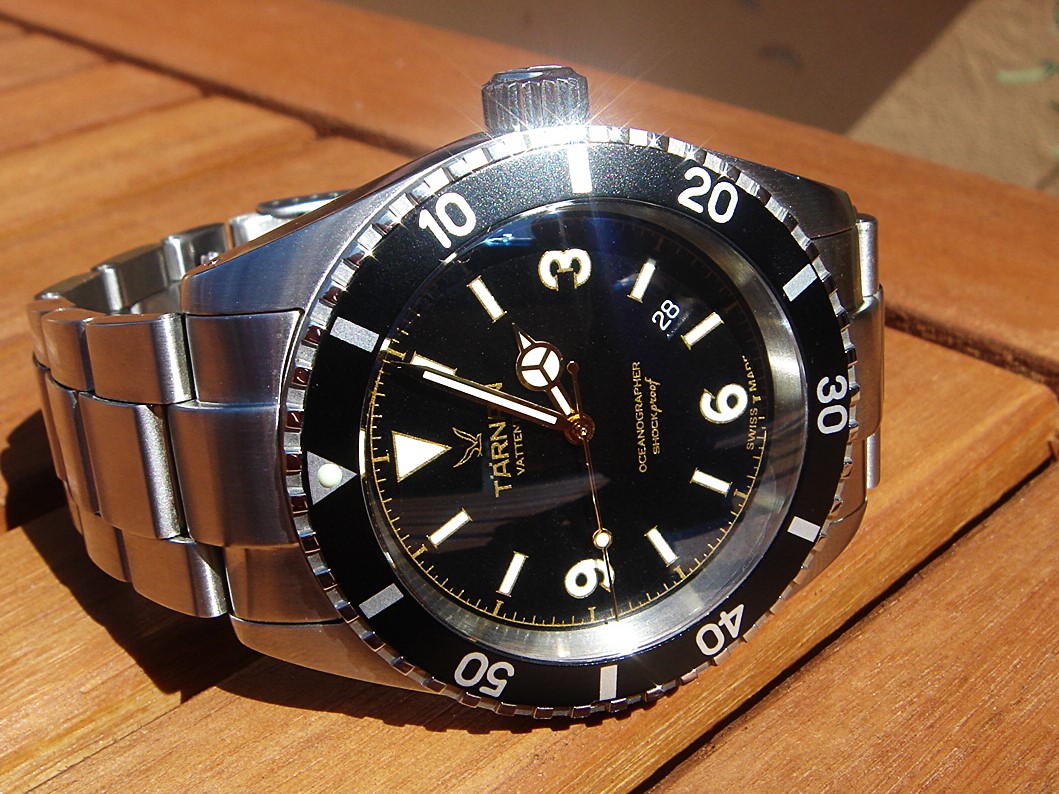 #83 - The Tärnan Oceanographer.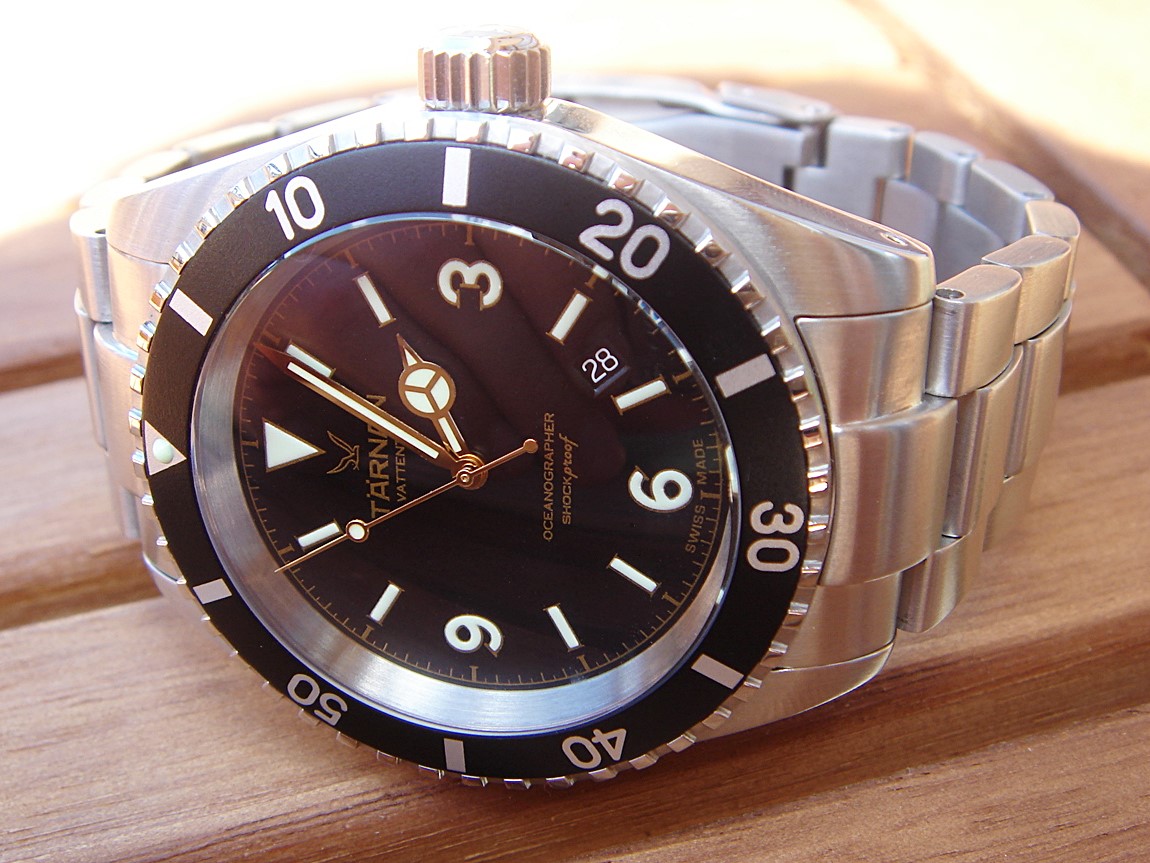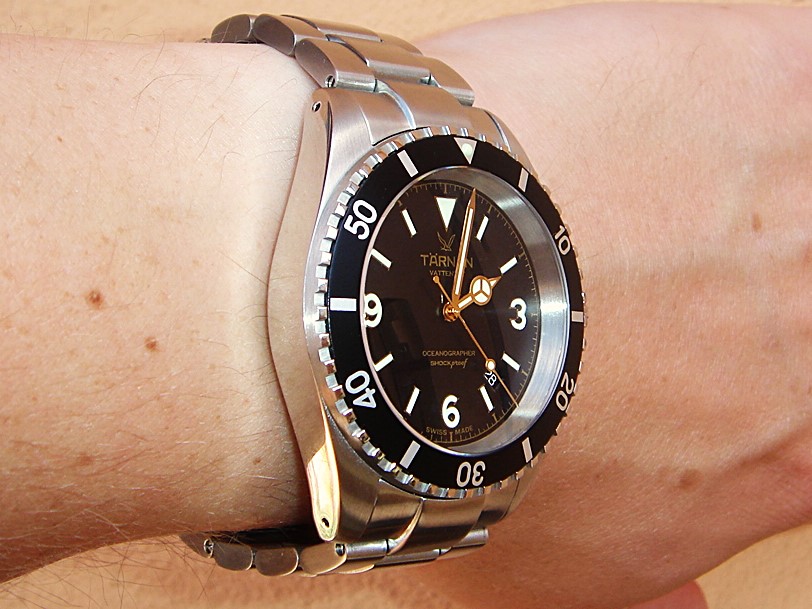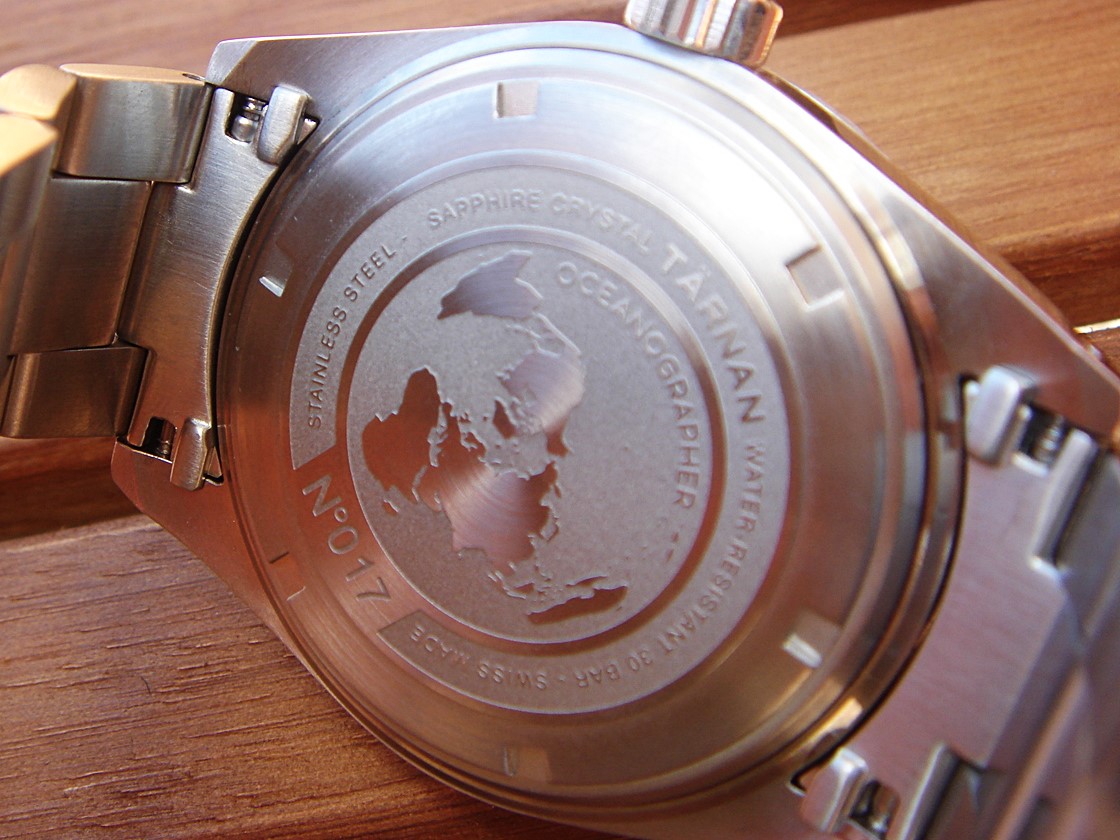 Nice engravings on the case back.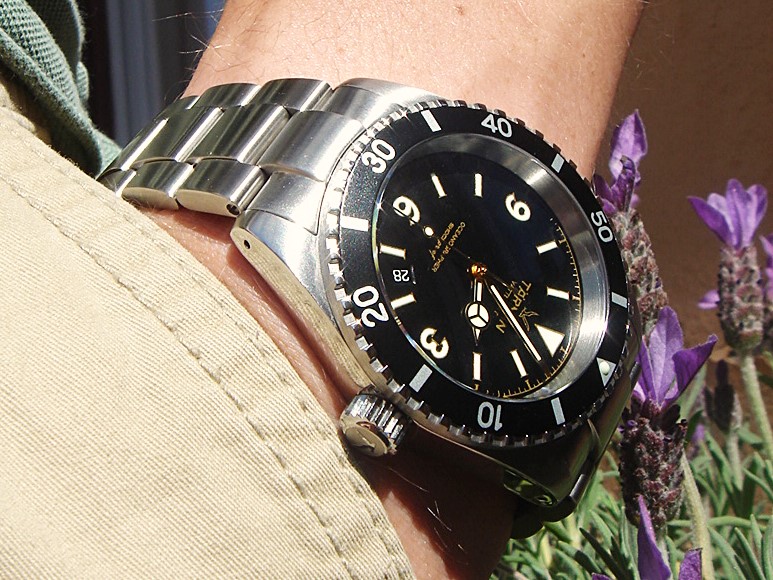 The watch's finish didn't feel very good at all. I was very disappointed. Perhaps my expectations had been set too high. All the waiting had built something up in me and what I received in my hands wasn't close to meet what I thought I was going to get. Perhaps the so called "best suppliers" was the best on delivering average watch parts? That could have explained a thing or two because it definitely can't have been the best suppliers of the best watch parts out there. For example the clicks of the bezel felt very stiff and made a loud sound when turned. The bracelet felt cheap. The case back was sharp and the watch was just felt awkward to wear. It had an overall low budget feeling which is hard to describe. Either you know what I'm talking about or you don't.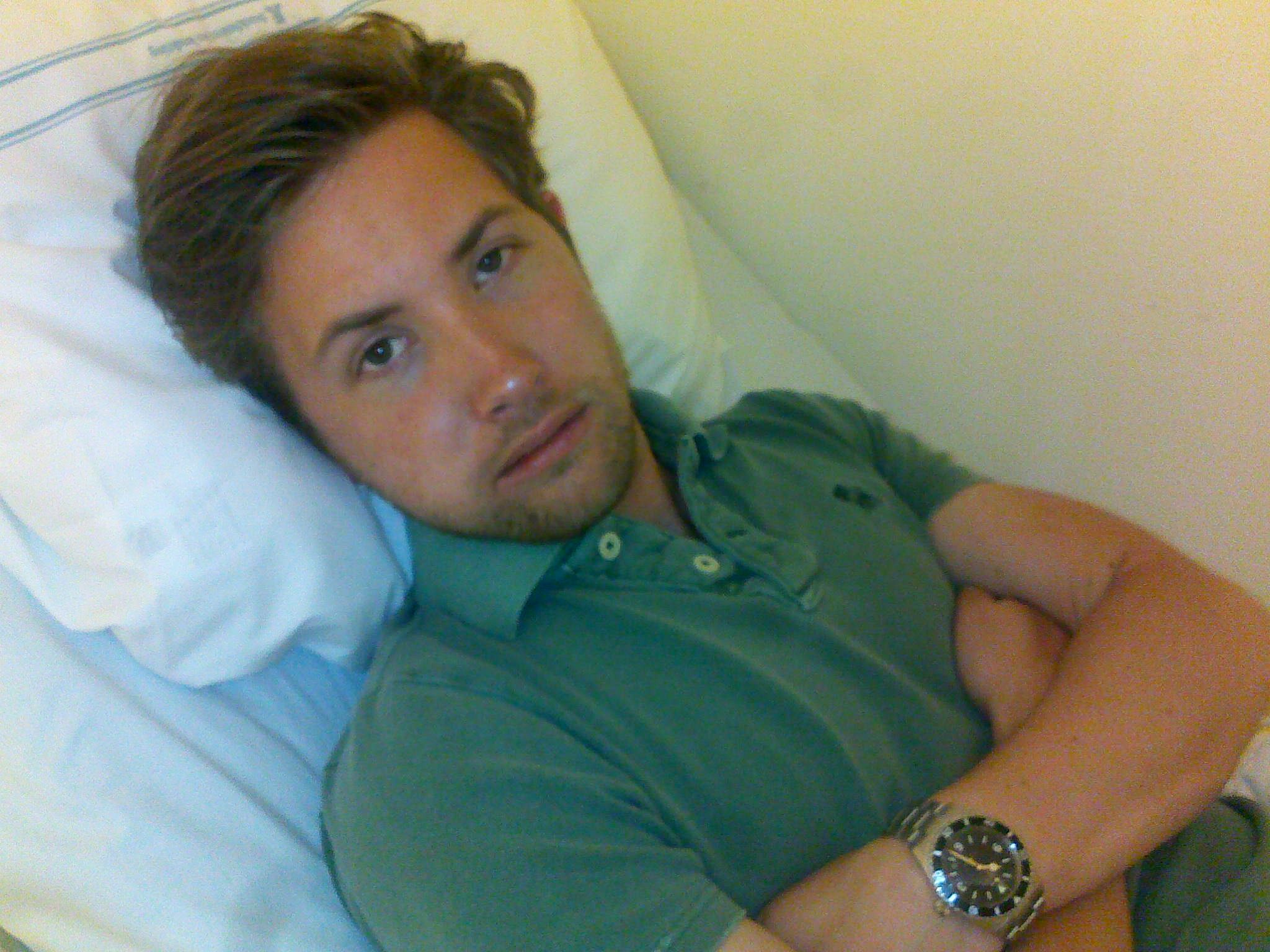 At the hospital after surgery. Totally gone on sedatives after removing my wisdom teeth.
The Oceanographer really got me psyched and I was talking about it all the time. I even got a colleague at work to make a pre-order. Luckily he wasn't as nerdy and picky as I and was totally fine with what he received. We are not colleagues anymore but the last time I ran into him he was wearing it which was fun to see. I on the other had sold mine quickly. What a shocker!
© All pictures by a Watch Flipper's Diary unless noted.