Alright, so does anyone remember why I sold the blue titanium Seawolf? That's right, it was way too big. As usual. But do you also remember how impressed I was with the details of the dial and the overall high quality? Exactly! And at this time I was a little obsessed with yellow dials and when I saw the E17370 on a black Hershey rubber I was completely sold and had to have it. I don't know why I'm so crazy about big dive watches and keep insisting to buy them when I know I won't be able to wear them. It really is insane!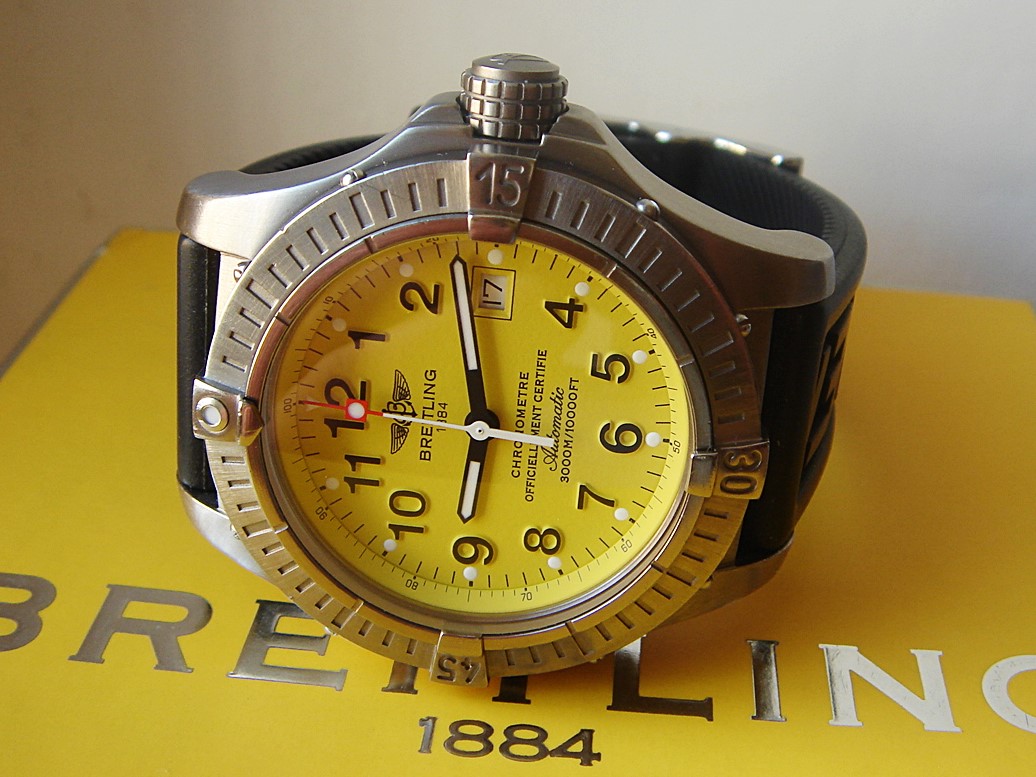 #81 - The Breitling Avenger Seawolf E17370.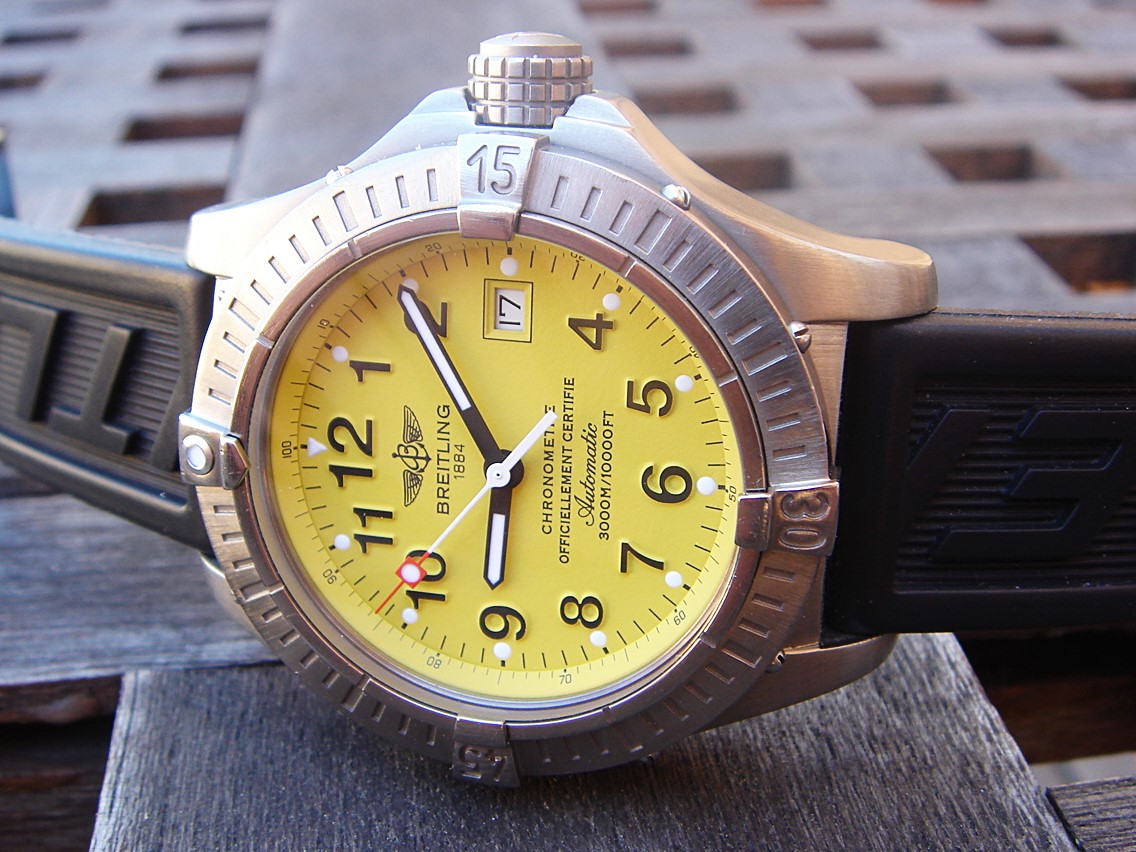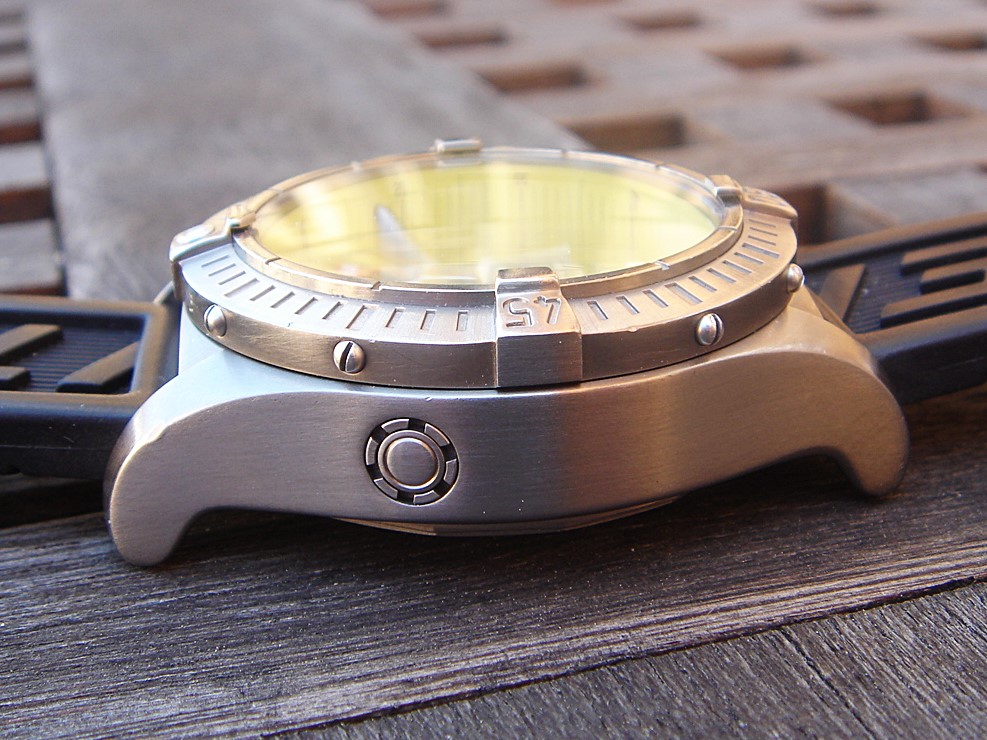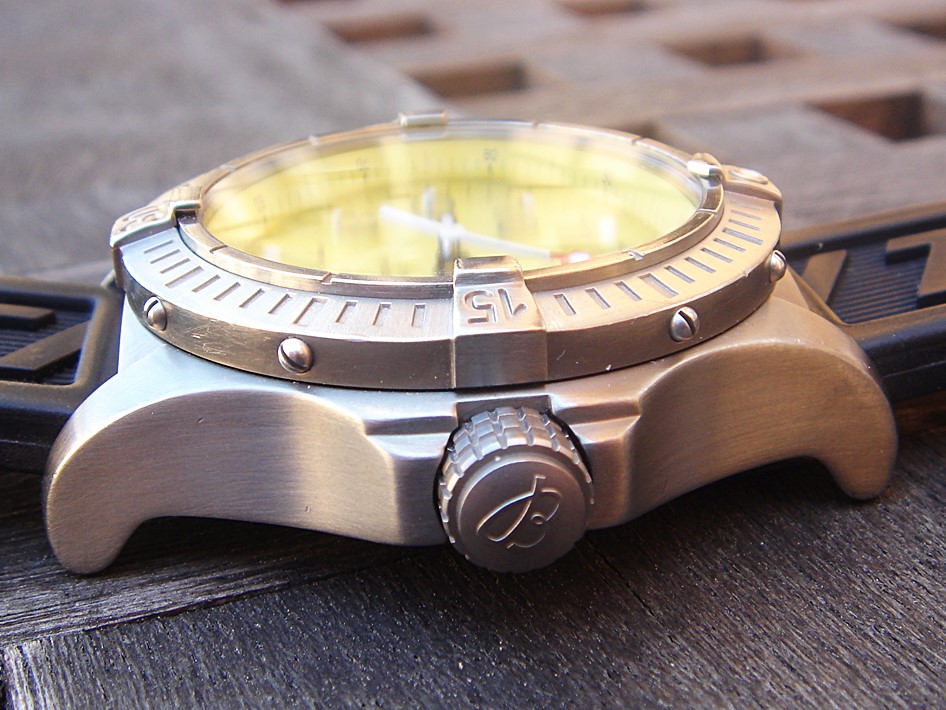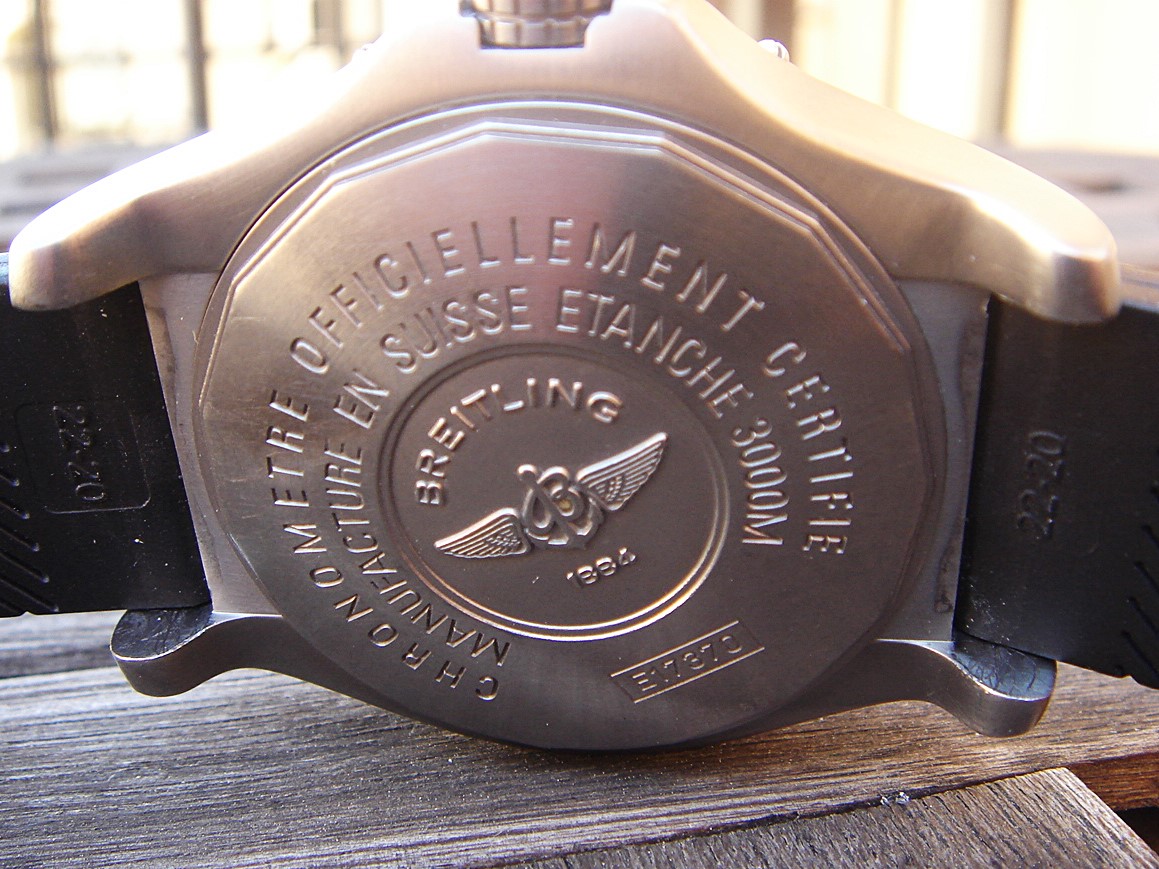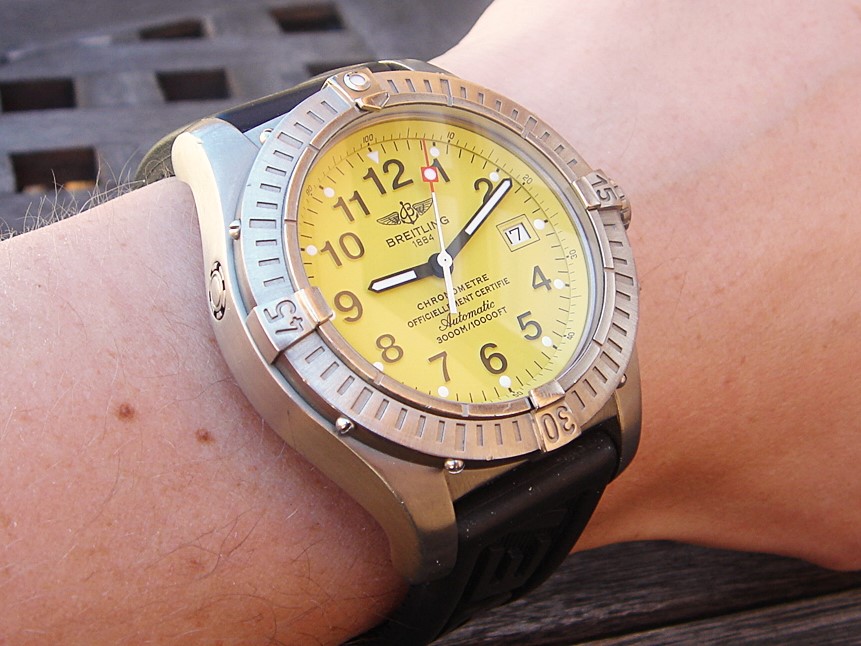 The yellow Seawolf I got a hold on was a full set with both the Pro-I bracelet and the Hershey rubber. I tried it on the bracelet once but only wore it on the rubber while I owned it. What a great high end beater it was. This Seawolf was exactly the same as the blue one I had but I liked this one so much more.

I wish I'd kept it as a vacation watch. It's a perfect watch to wear with just a t-shirt and a pair of Vilebrequin.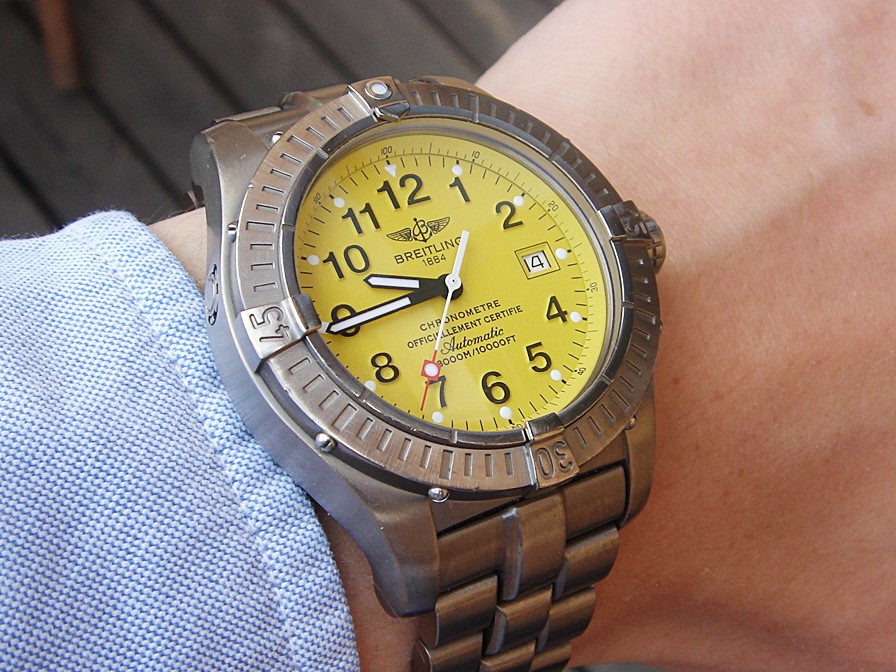 Tried it on the Pro-I but if it should be worn on anything else than the Hershey rubber it should be the Pro-II bracelet.
I bought and sold my used yellow Ti Seawolf for $1300 in the summer of 2011. Today when I checked eBay the cheapest full set I found was listed at $2250 and on Chrono24 the cheapest one was listed at $3200. How crazy is that?
© All pictures by a Watch Flipper's Diary unless noted.