Here we go again. Yes, it's another SKX diver. The case is the regular 42mm SKX-case with the crown placed at four o'clock and the dial is the same as the SKX173 but it's yellow instead of black. What more can I say that haven't already been said while writing about the SKX007/009/011/173? Well, the SKXA35 is probably the one of them with the most summer feeling. The striking yellow dial is really nice and I loved to combine it with light blue shirts. My first one was bought new in the end of April 2011 from eBay. I also ordered a 22mm shark mesh bracelet for it. I didn't realize back then that the stock jubilee bracelet actually was the real deal.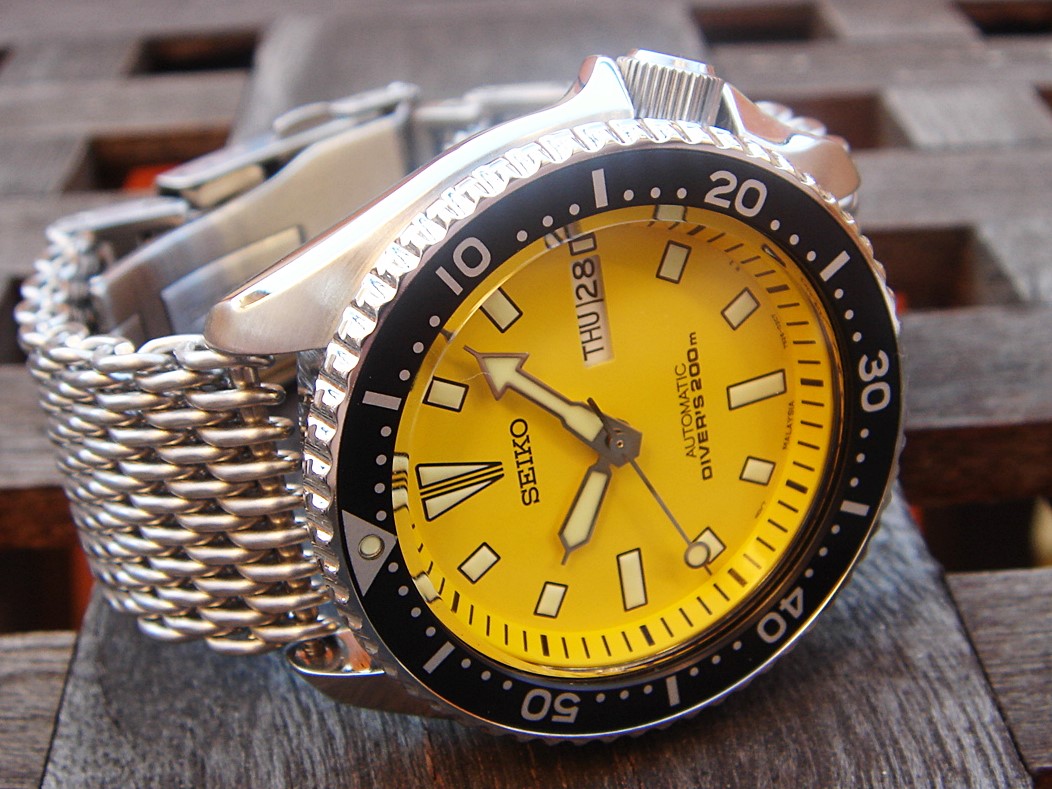 #76 - The Seiko SKXA35. Here on a shark mesh bracelet.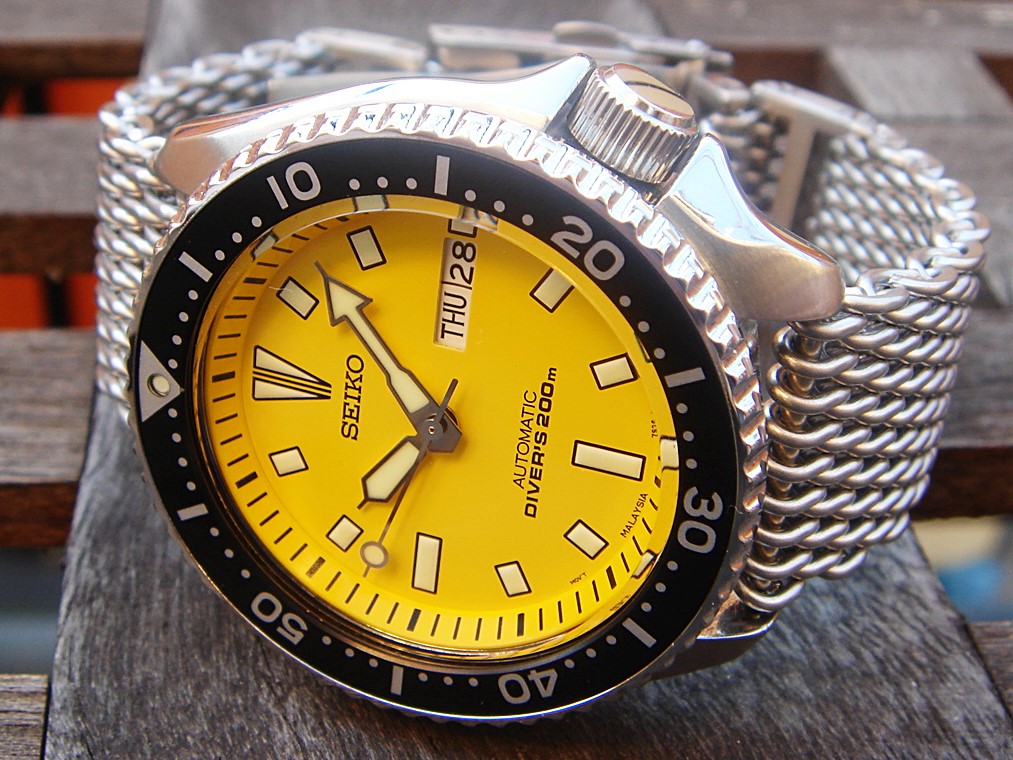 The second one was bought used in February 2014 and was kept for a couple of weeks. A great summer's watch indeed but I bought it during the wrong season.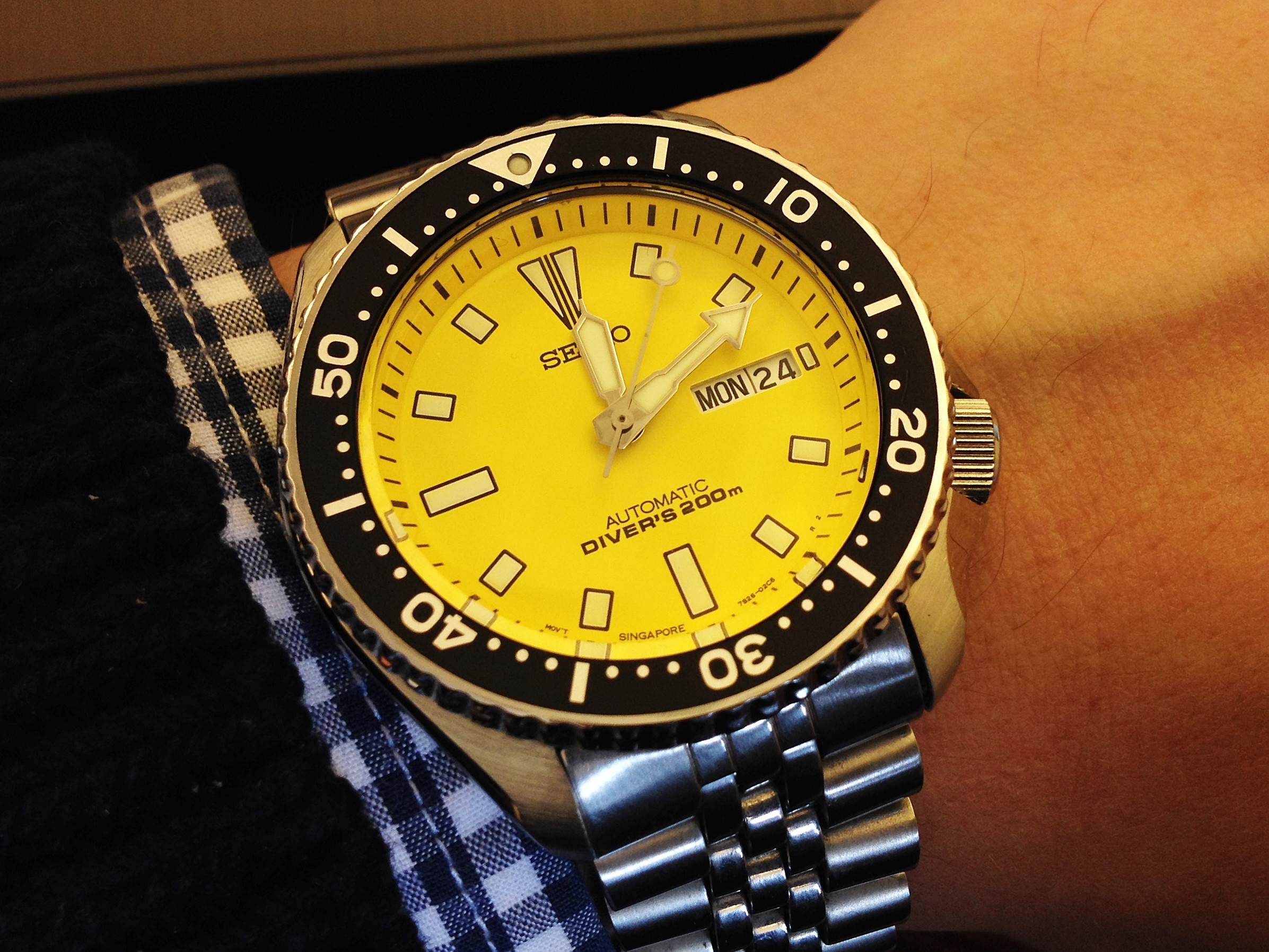 #215 - Wrist shot at work.
Nothing more to add except that I'll probably buy one again.
© All pictures by a Watch Flipper's Diary unless noted.