Precista is a brand owned by Eddie Platt from Timefactors. The Precista-line mainly consists of homages to iconic models. This particular model was inspired by the asymmetrical watch case from the old Benrus divers that were issued during the Vietnam War. The PRS-18Q is driven by a quartz movement but is also available with an automatic movement; the PRS-18A. It's a 300m diver in a wearable size with an overall satisfying list of specs that retailed for about 280USD. A great beater! I wore my first one on a nato strap and played around with some different color combinations. I especially liked it on a black nato with green/white/red stripes. It was a good looking watch with a great value but I somehow preferred the look of MKII's Blackwater which also is a homage to the old Benrus divers and I decided to let the Precista go and started to look for a Blackwater instead.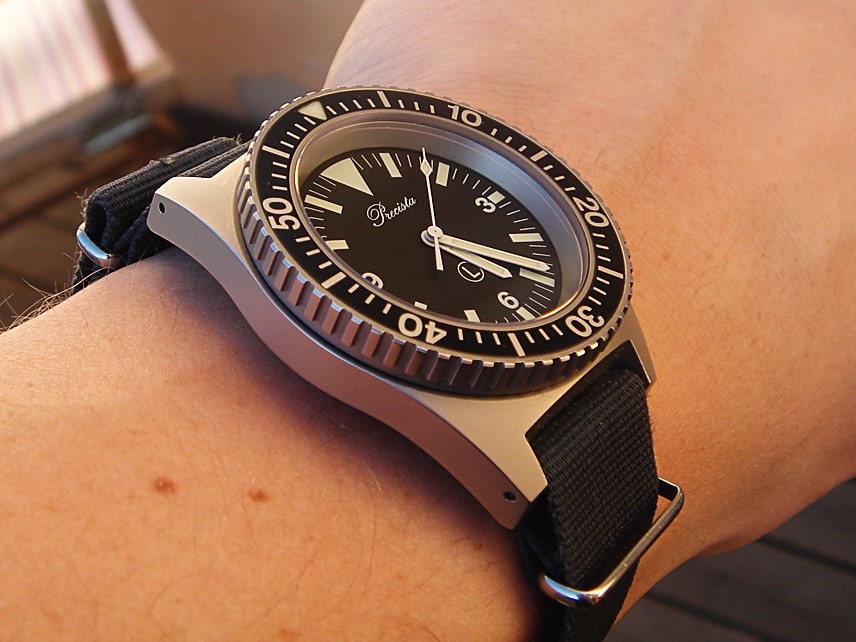 #79 - The Precista PRS-18Q on a gray 20mm nato.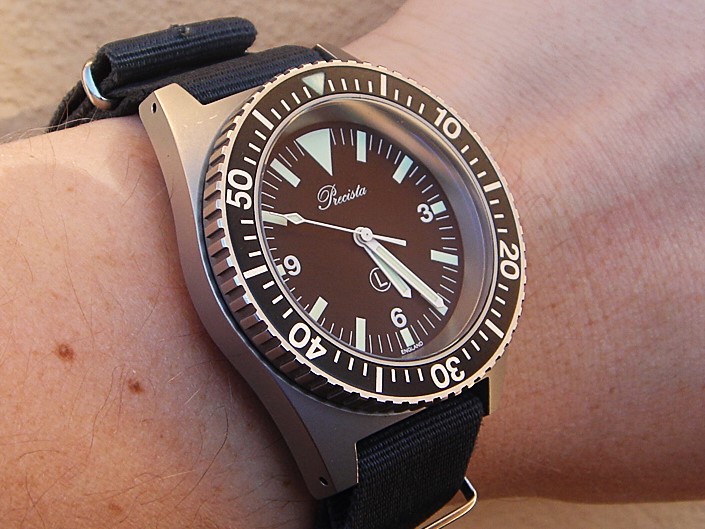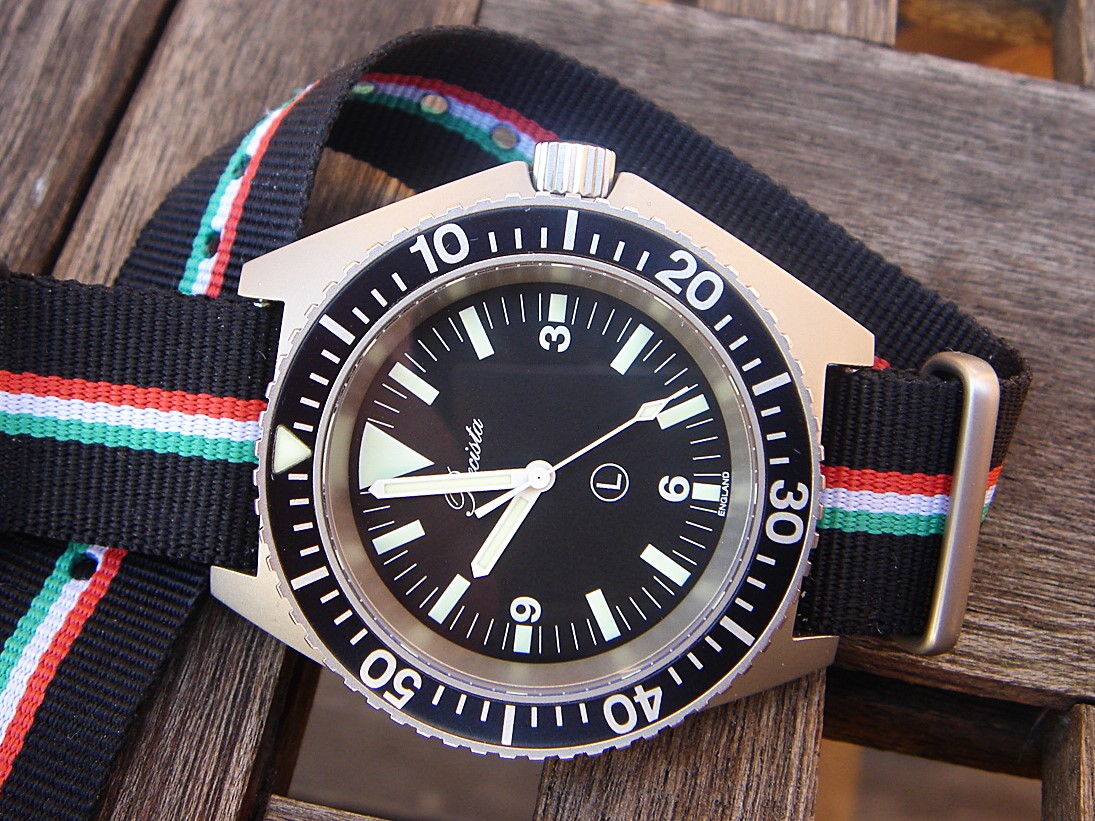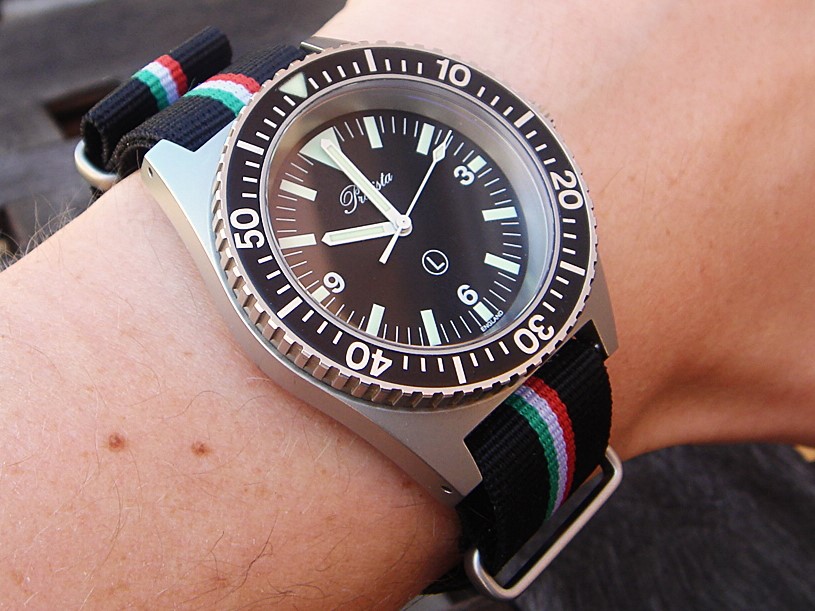 My second one was bought right before summer vacation in July 2011. I always seem to end up having to buy something in the very last minute just before we leave and then you just have to settle with whatever is out there at the moment. So I ended up getting another PRS-18Q. Not perhaps the most glamorous watch for the French Riviera but I'm not a very glamorous person so what the hell. All I needed was something I could go swimming with. Sold it as soon as we came home.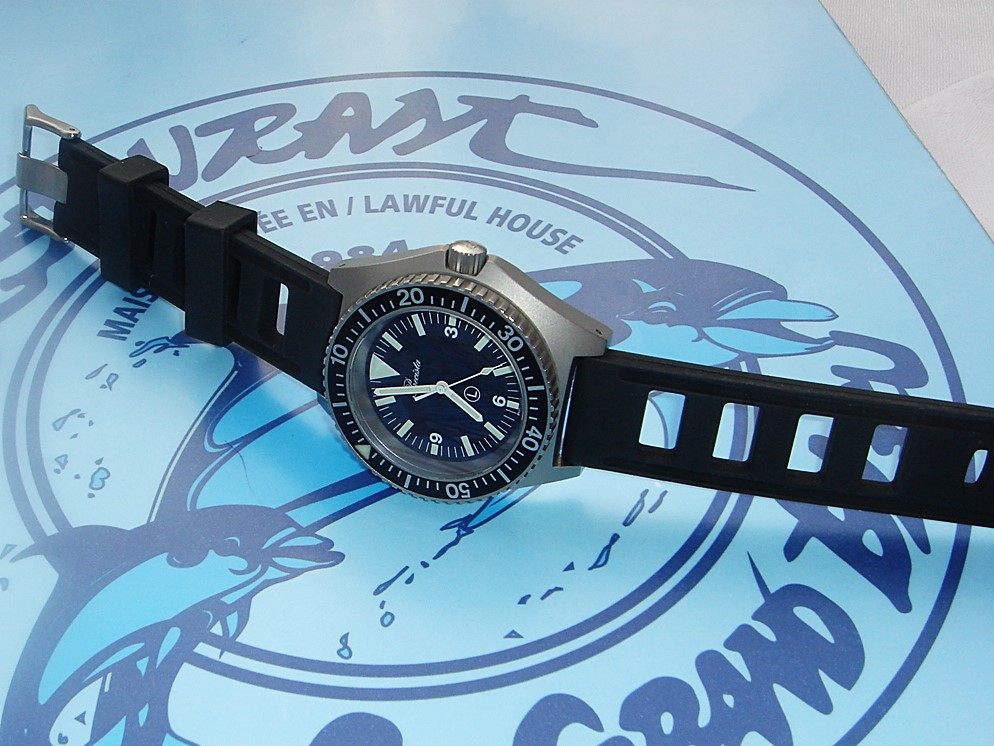 #90 - The second one was worn on a Timefactors Isofrane.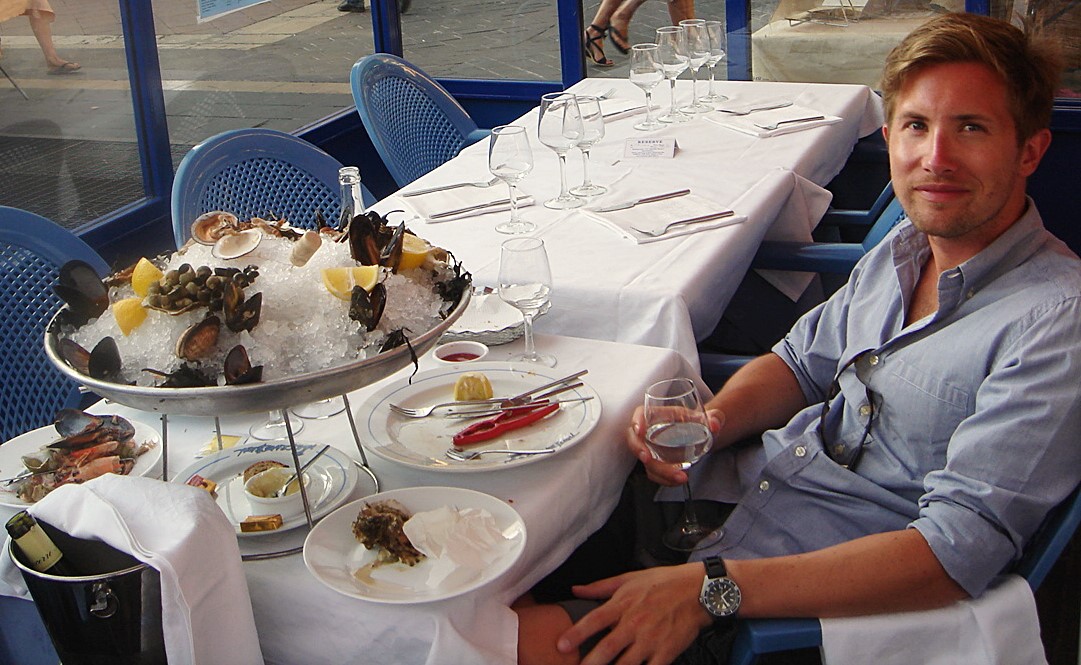 At the Le Grand Bleu in Nice, France. Nothing I would recommend.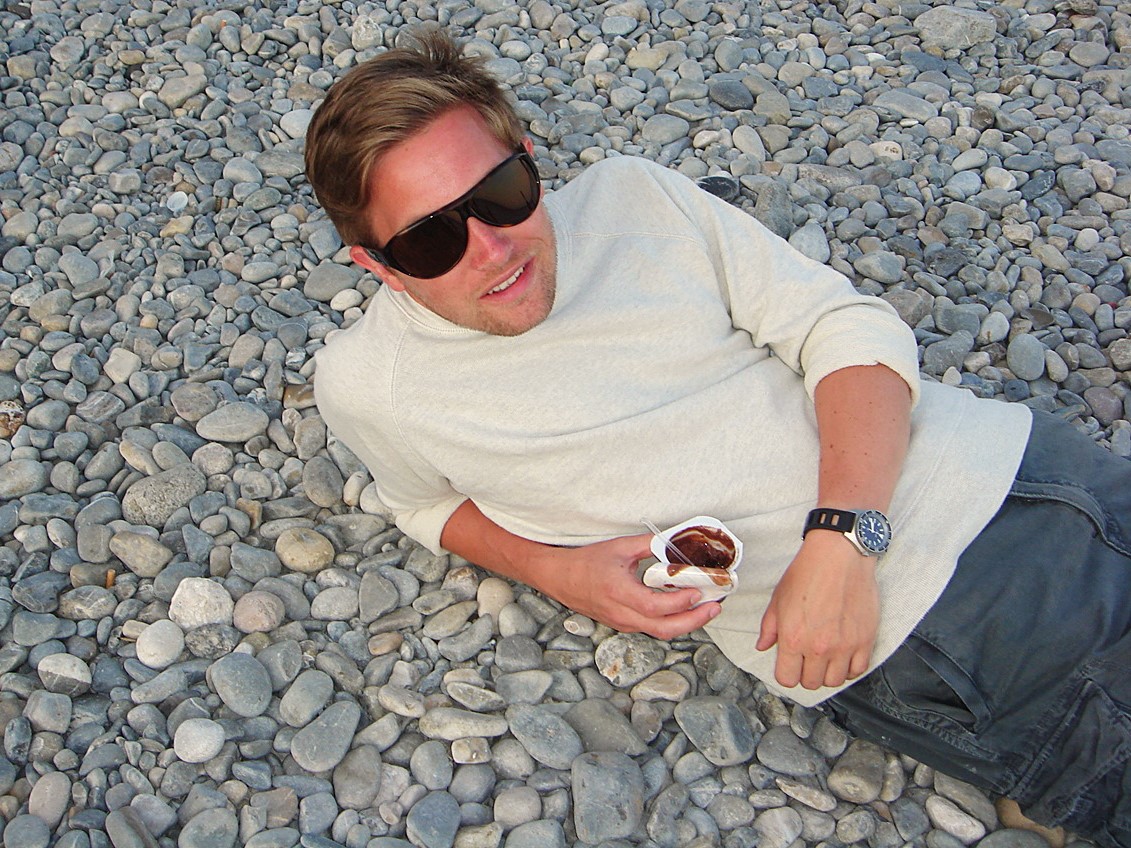 A little drunk at the beach with some chocolate pudding. My favorite.
I haven't had any other Precista watches but I have been so close to buy several. For some reason I have always hesitated. The quality of the PRS-18Q was decent considered what you pay for it so it hasn't been a quality issue. I just guess that I'm a little reluctant to homages and the only homage-brand I've come to accept is MKII.
© All pictures by a Watch Flipper's Diary unless noted.