The same watch as the SKX007 and the SKX009 except that it's orange and made in Japan. I bought my first one in the end of March 2011 and kept it unmodified and put on a 22mm shark mesh instead of its stock V-vented Z-22 rubber. I hate the V-vent. Unfortunately I never took a photo of this watch before I sold it.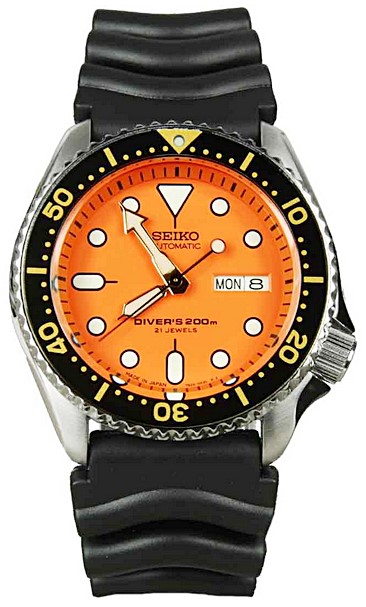 Product image of the SKX011J. #71 was never photographed.
My friend Magnus also bought one for himself when I got mine but he went on to modify it of course. He replaced the gold hands with black SKX-hands, replaced the insert with a brushed steel insert from Yobokies and put it on an all brushed jubilee bracelet. No advance stuff but those three changes made it look like another watch. I loved it and persuaded him to sell it to me.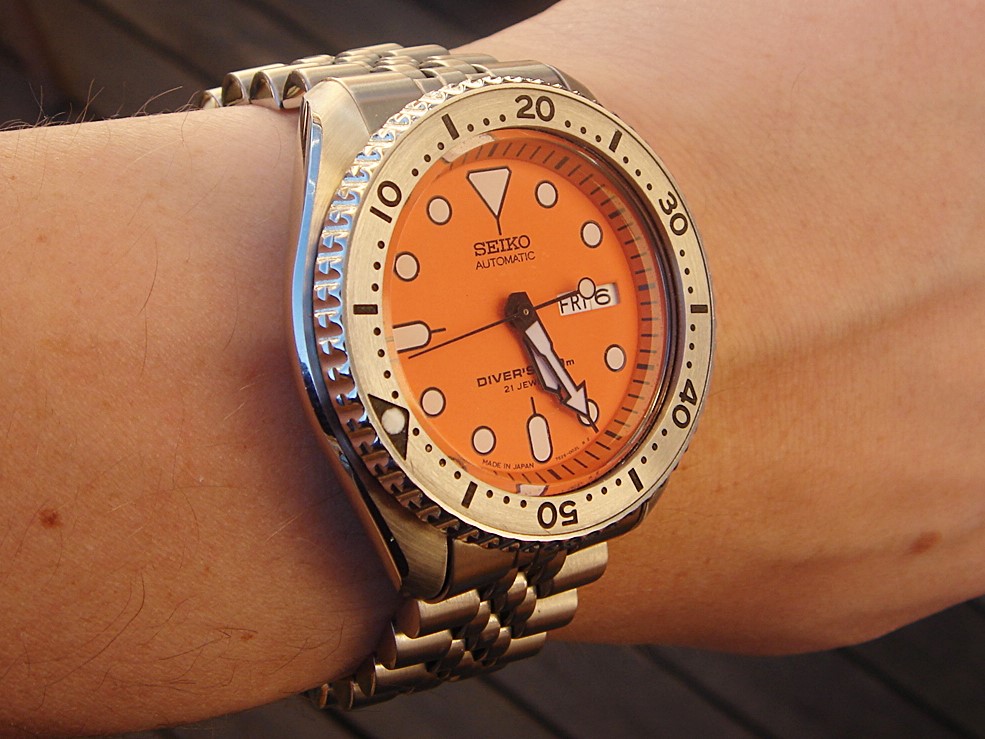 #75 - The SKX011J. Modified with new hands and bezel insert.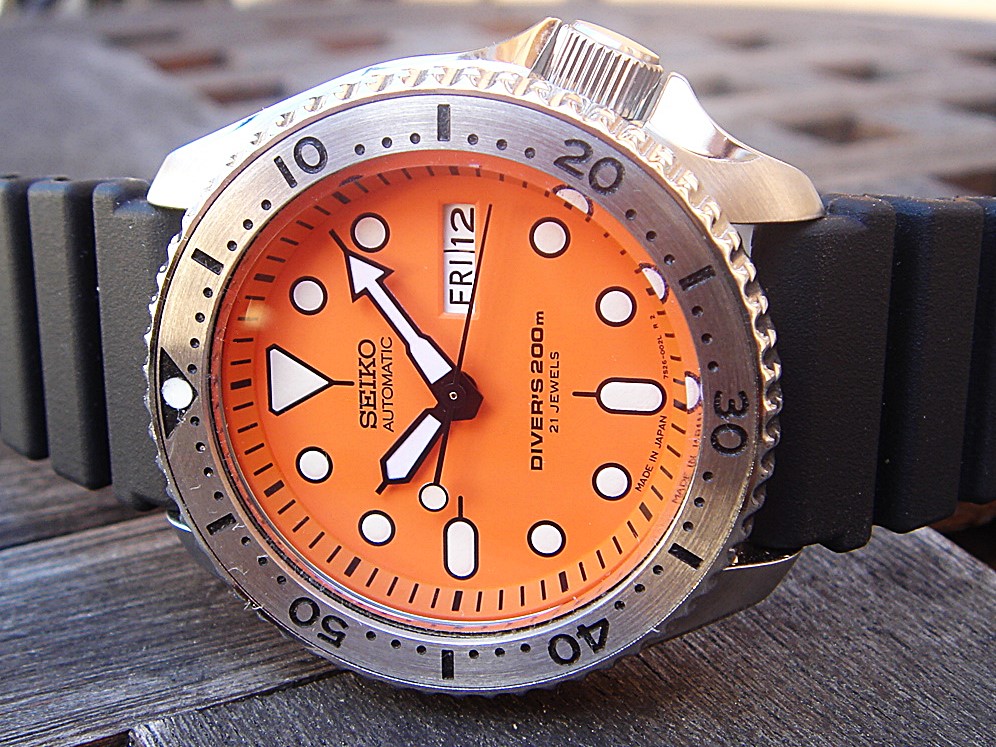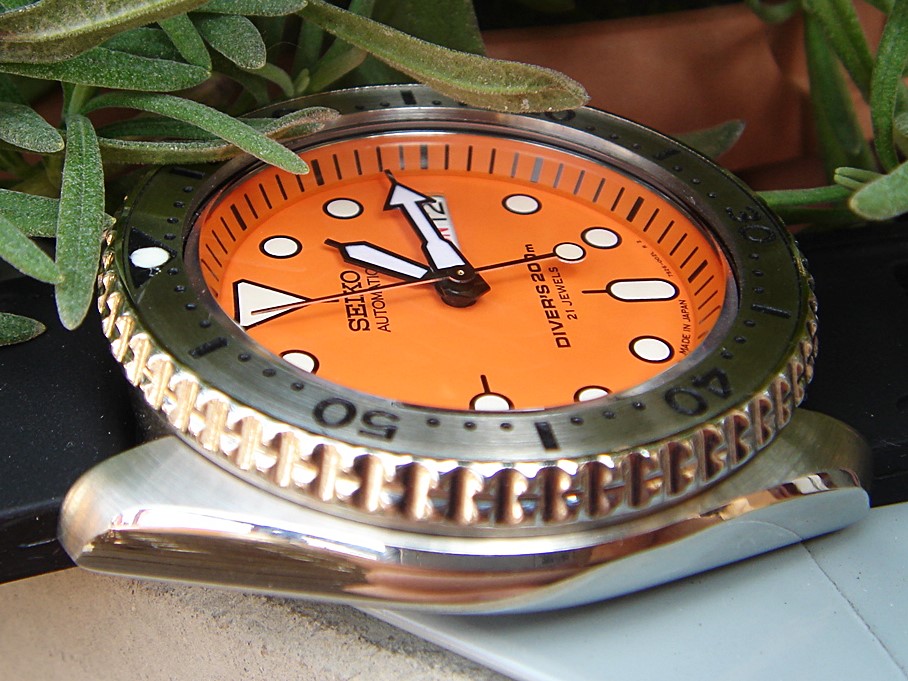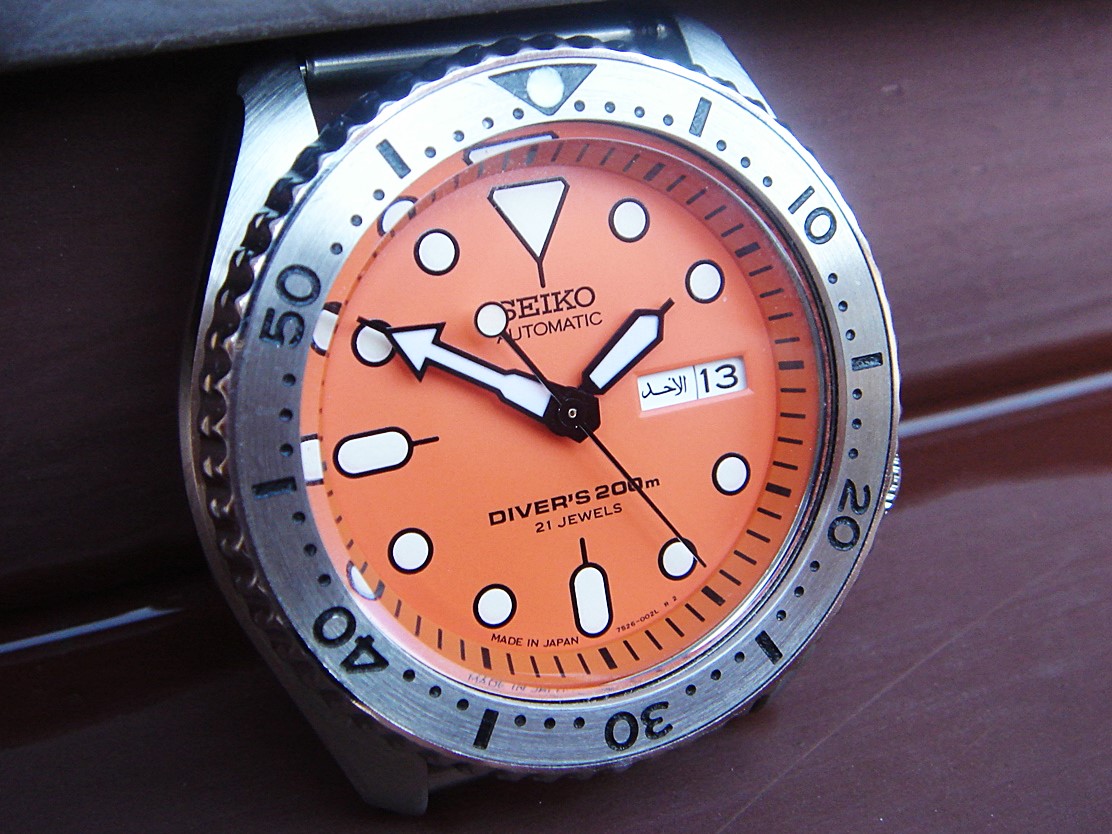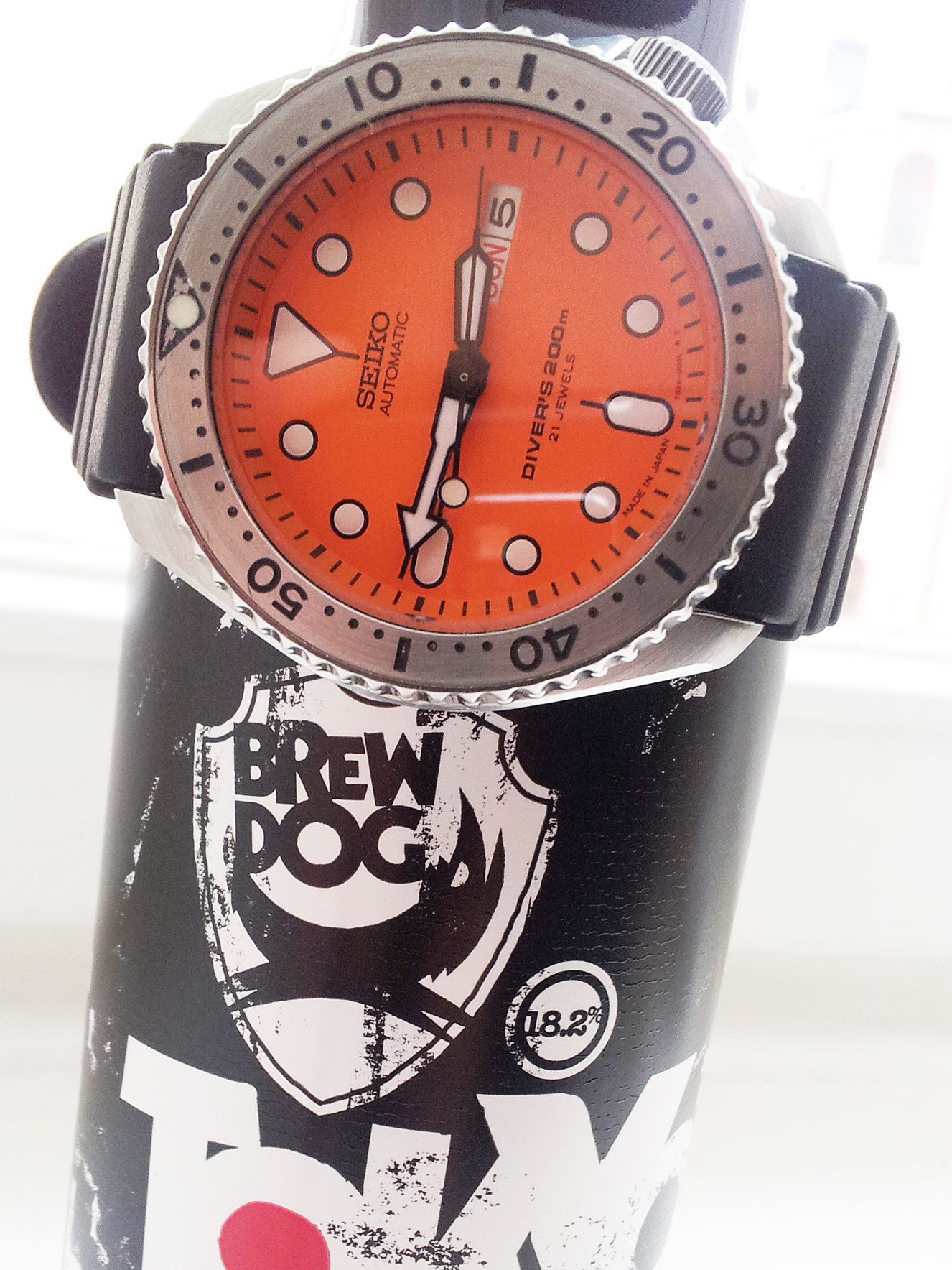 I wore it on the jubilee but also on a flat vent Z-22 rubber. The flat vent I love.
One more modification was made before I decided to go on and sell it. There was a slight color deviation between the lume on the hands and the hour markers on the dial. Stuff like that drives me crazy. So the hands had to be switched out and Magnus replaced them with a set of regular polished SKX-hands. I also tried to fit it on a Yobokies president bracelet. That piece of shit was really thick, rigid and uncomfortable. The original Seiko president bracelet is much looser and has a more vintage feel to it without being too thin and delicate.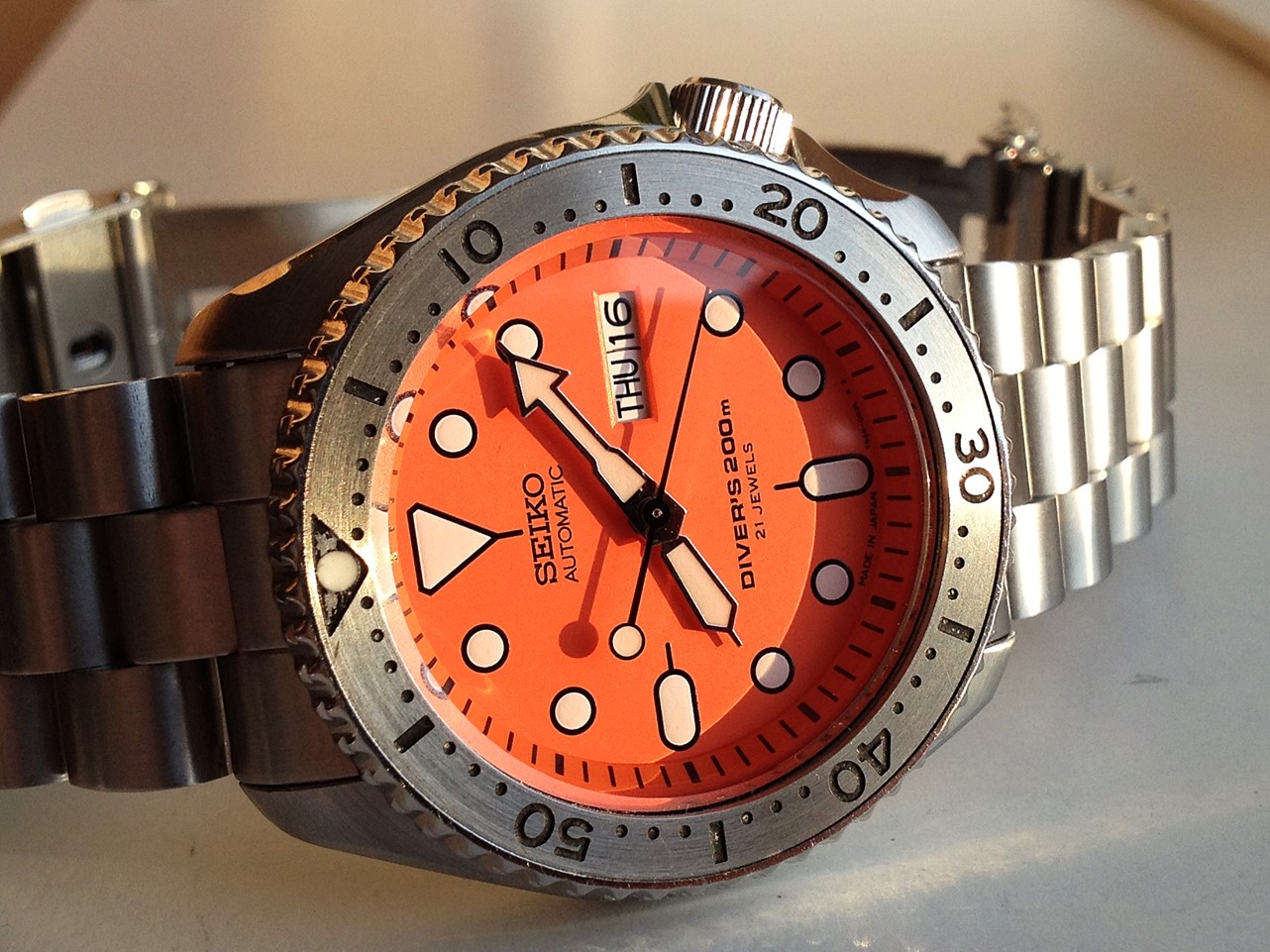 New hands and bracelet.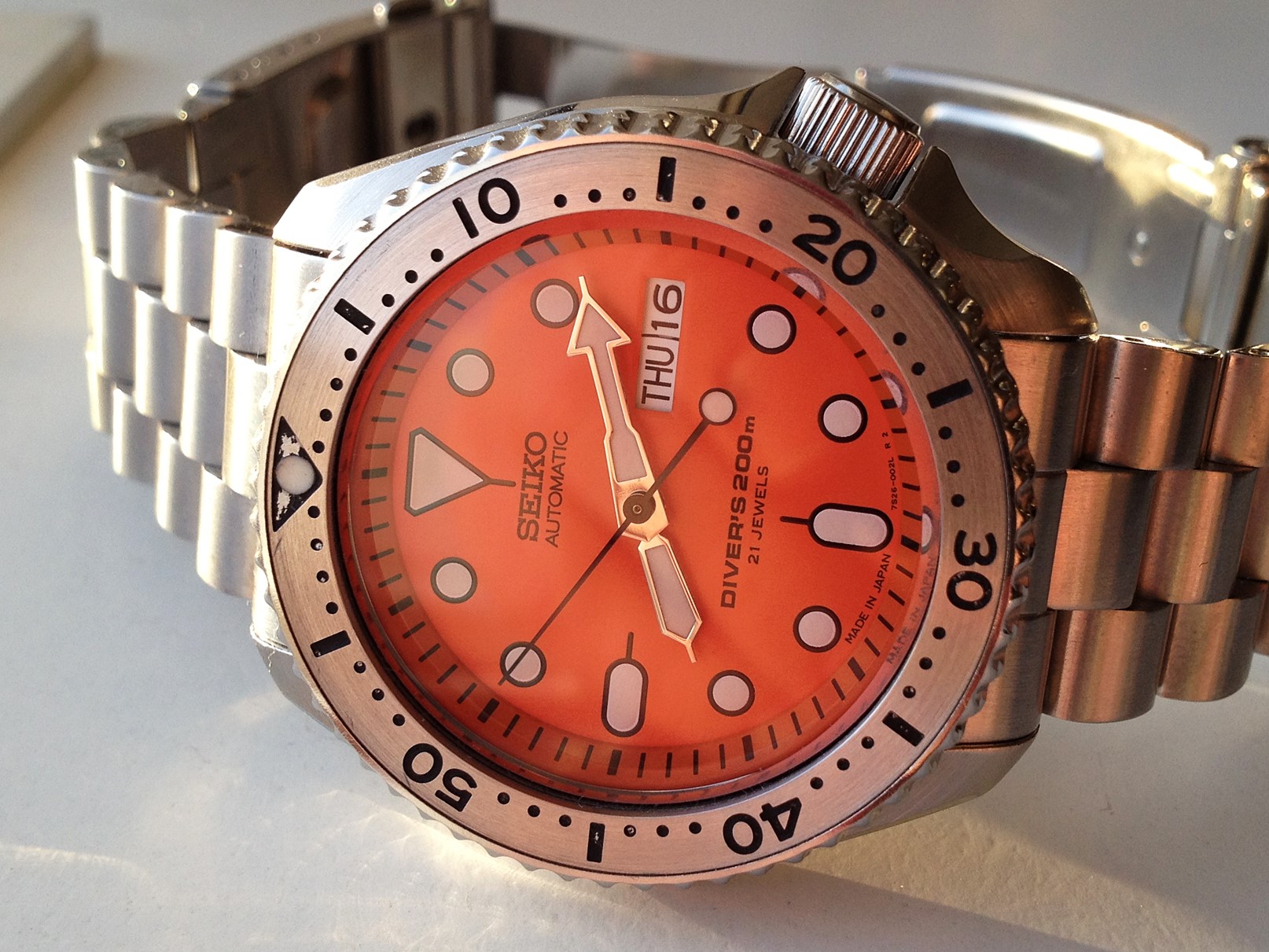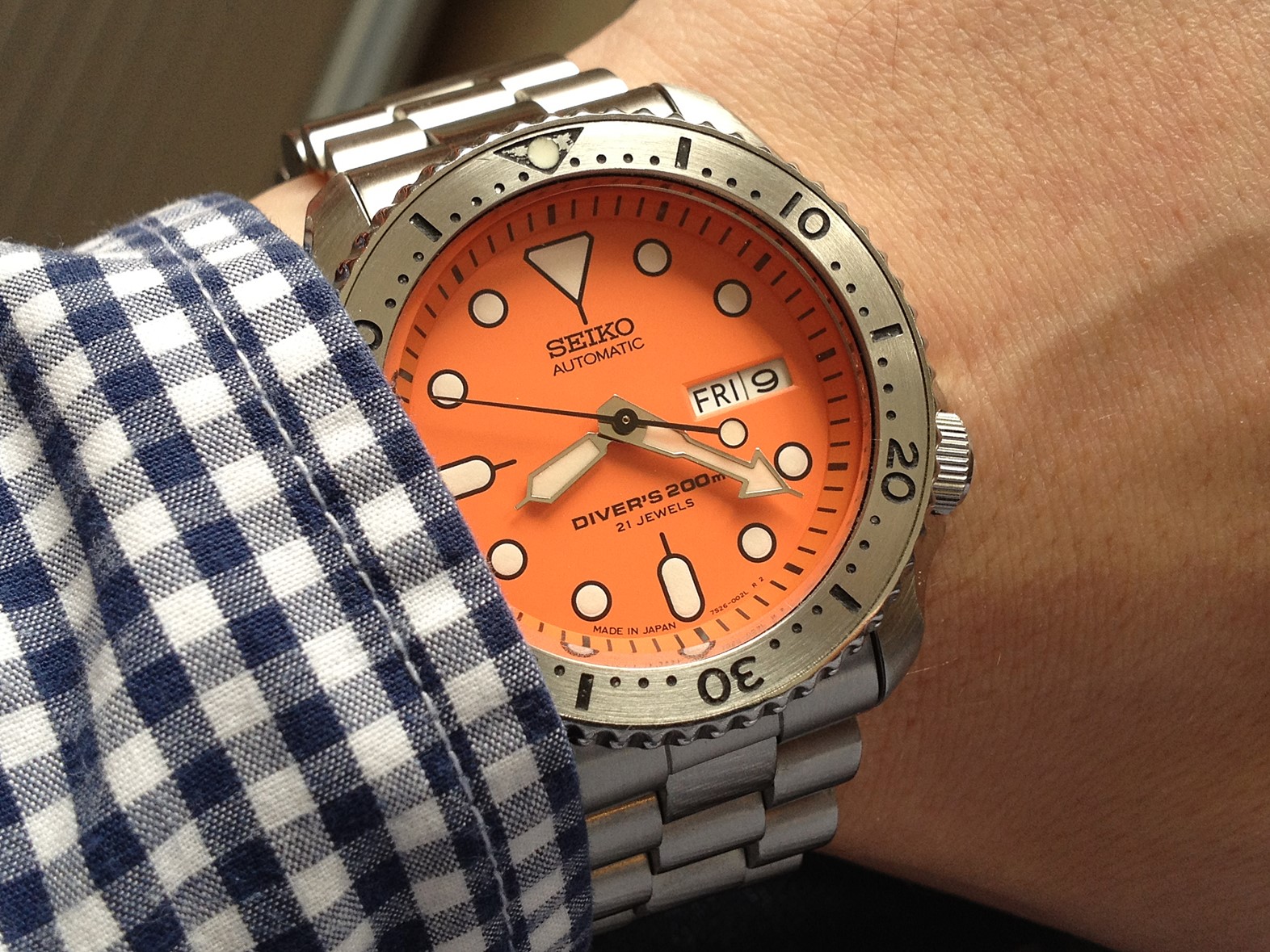 Wrist shot at work.
© All pictures by a Watch Flipper's Diary unless noted.