I fell in love with the movie Life Aquatic when I saw it the first time with my mom at the cinema back in 2004. Both mom and I enjoy the black humor in Wes Anderson's movies. Back then I never noticed the watch that Steve Zissou (played by Bill Murray) was wearing. I was more into the matching hats, track suits and sneakers and it wasn't until I saw the movie again back in 2011 when I got that Abyss-moment once again; "Hey! What kind of watch is that?" The answer wasn't many seconds away and just a couple of minutes later I'd identified the brand, the correct model, the correct dial configuration, found a seller that seemed trustworthy and rounded it all up by clicking home a matching rubber strap from eBay. BHAM!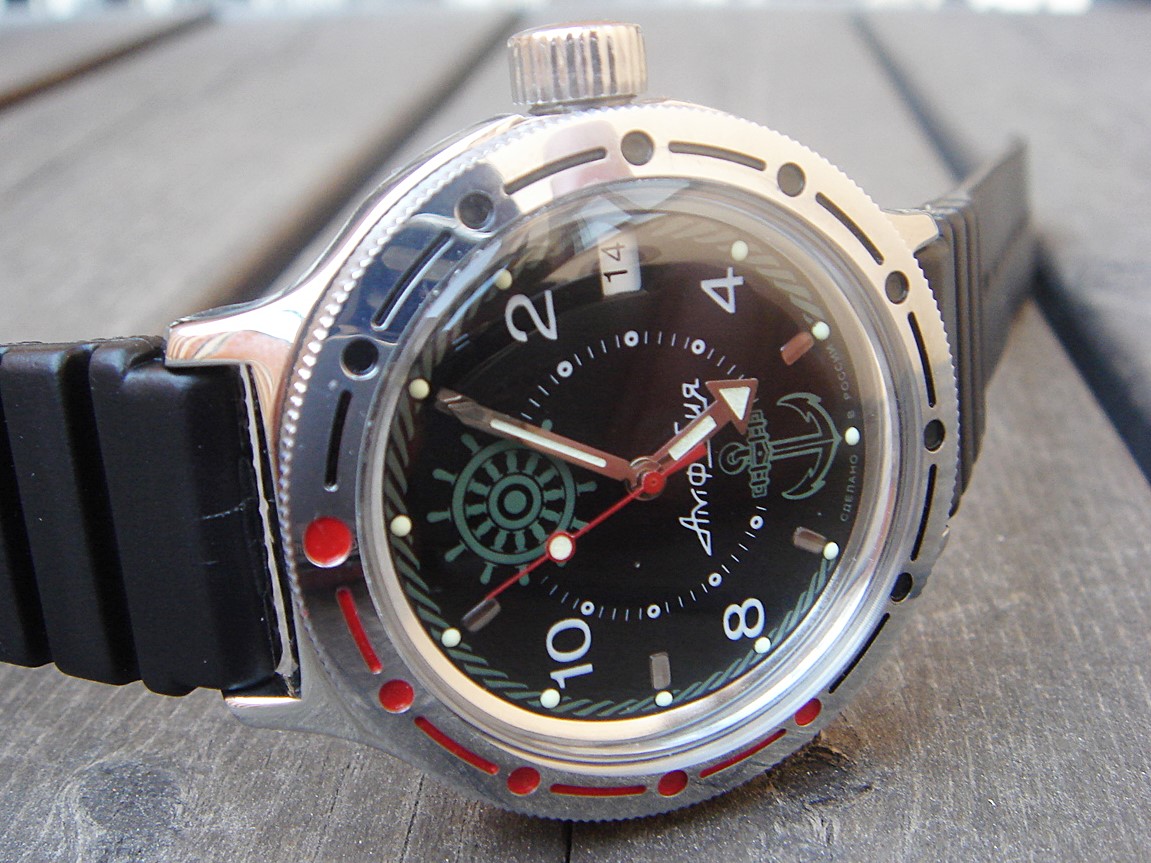 #73 - The Vostok Amphibia.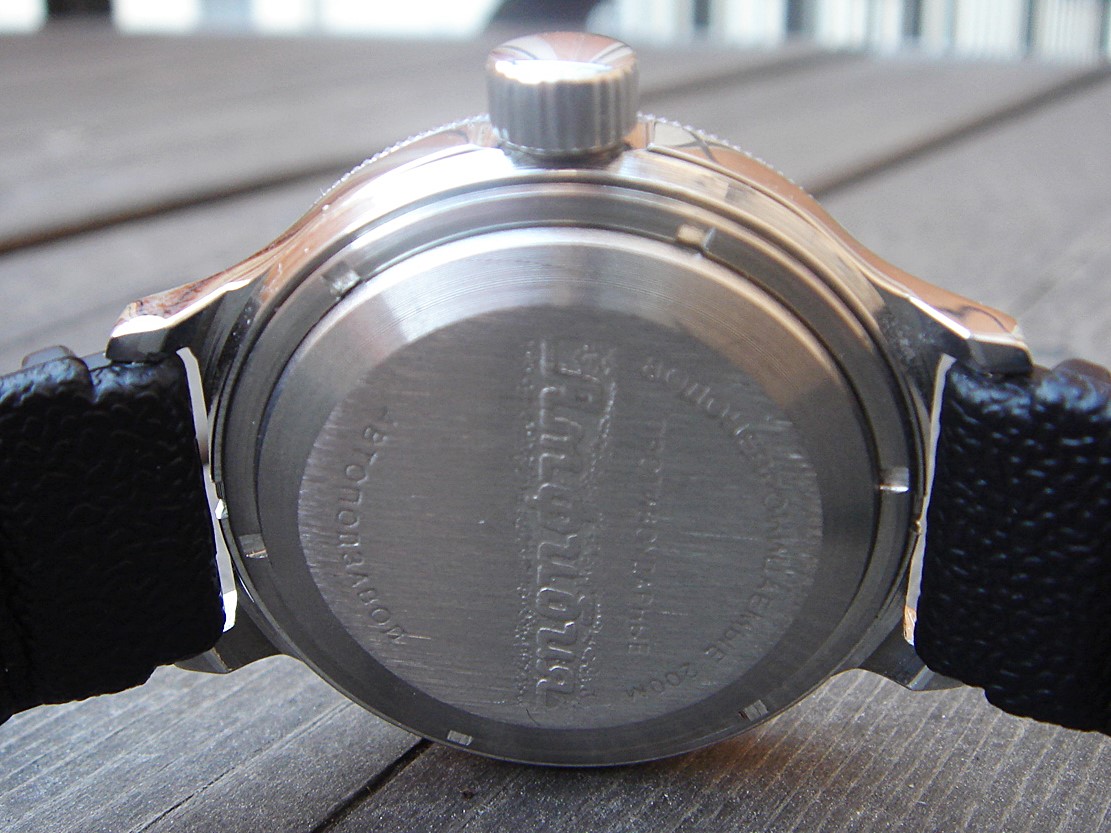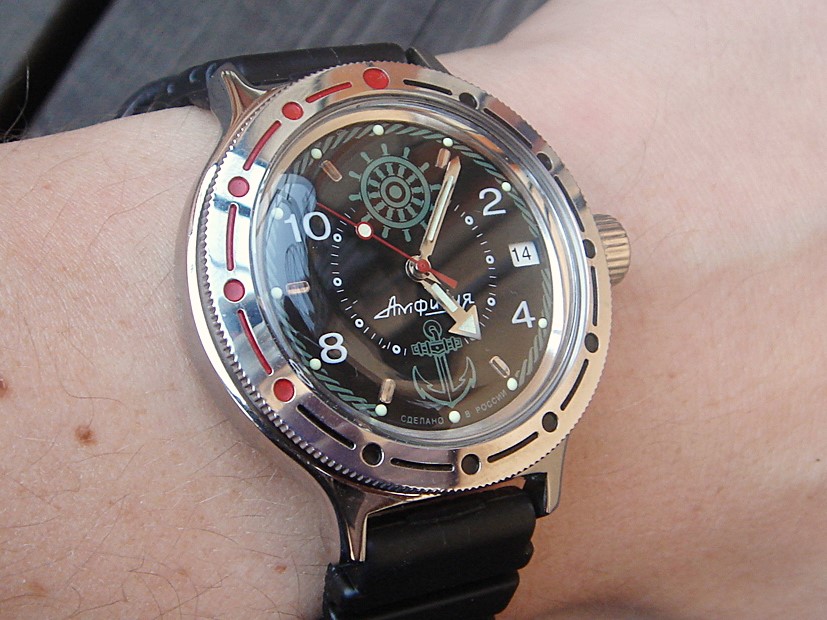 What can I say about the quality of my Vostok? Well, for being a newly produced watch it probably had the worst finish I've ever seen and the automatic movement wasn't very accurate either. I can't say I was disappointed. I pretty much figured it wasn't going to be a masterpiece when I placed my order and had no high expectations whatsoever.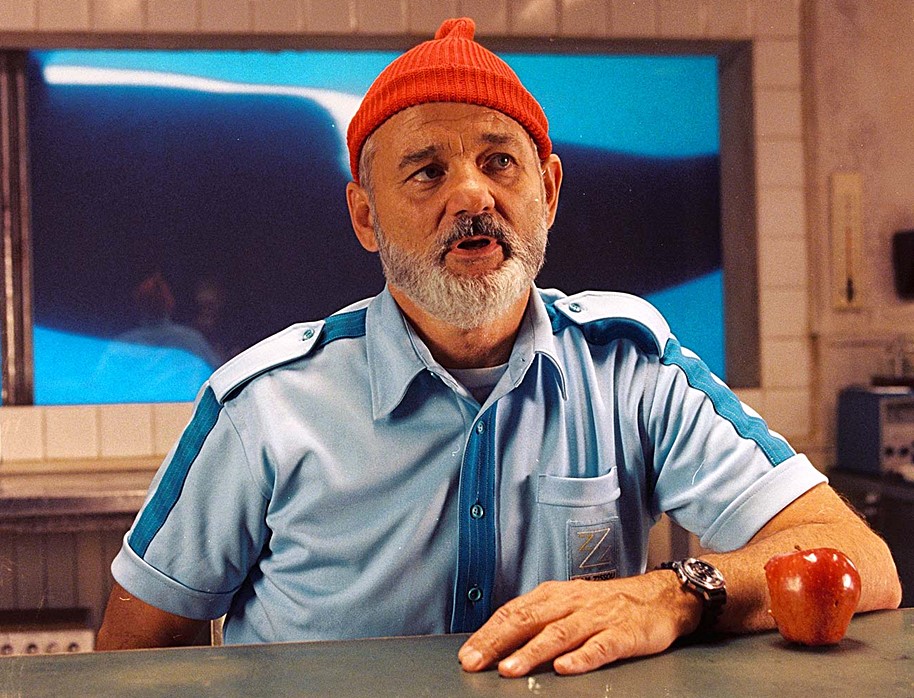 Captain Steve Zissou played by Bill Murray. (borrowed picture)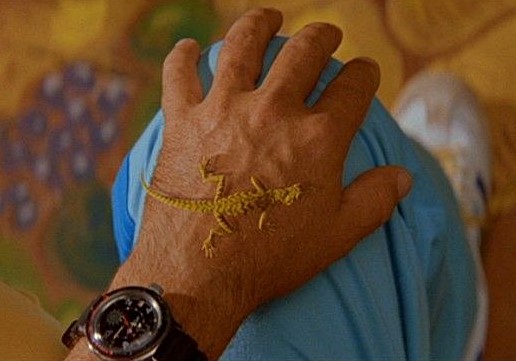 Probably the best close up of the watch in the movie. (borrowed picture)
The conclusion of the Vostok Amphibia would be that it's a cool watch but ONLY because it was seen Steve Zissou's wrist in Life Aquatic. So if you're a big fan of the movie and are looking for a cheap watch, go for it. If not, I wouldn't say that the Vostok Amphibia is worth giving a try.
© All pictures by a Watch Flipper's Diary unless noted.