Fifty posts have now been published and wow, this is going way slower than I was expecting. I was hoping I could post every other day or at least every third day but the average is more like every sixth day since I started in November last year. Perhaps I should have realized that just becoming a father, having tons of work, keeping up with my personal life and at the same time planning big improvement projects for our home does not leave you with very much free time to do whatever you want :-)

Still there are many more watches to write about. I've only written about a fifth so far. The amount of watches being tried the last twelve months has dramatically decreased but I'm still in the game even though not as hardcore as I used to be. This of course is due to my son who I want to spend all my free time with but other hobbies such as fishing steal a lot of time as well. Also I don't have the same need anymore to hunt for new objects. Believe it or not but one new keeper has been added to the collection making it a crazy total of four now. I know the desire for discovering and trying new watches will come back sooner or later and add more material to the archive.
I've spent the most of the summer in the south of France with my wife and son and what a fantastic summer it has been. Blue skies and sunshine every day for a month. I brought a Seiko 7548 with me that I gave a lot of love before we left. It got re-lumed and was given new gaskets, crown and battery. It also passed the pressure test which felt good because I didn't have to hesitate to bring it down in the deep when I got to try scuba diving for the first time. It's kind of crazy that a guy like me, who loves everything about the sea and is obsessed with dive watches, hasn't done anything else than snorkeling at the surface this whole time. Getting into all the cool gear and descending to the bottom surrounded by jellyfish, squid and different types of fish was one about the best things I've ever done. Scuba diving is definitely an interest I will pick up. And when I pick something up for real I go all in. Like crazy all in.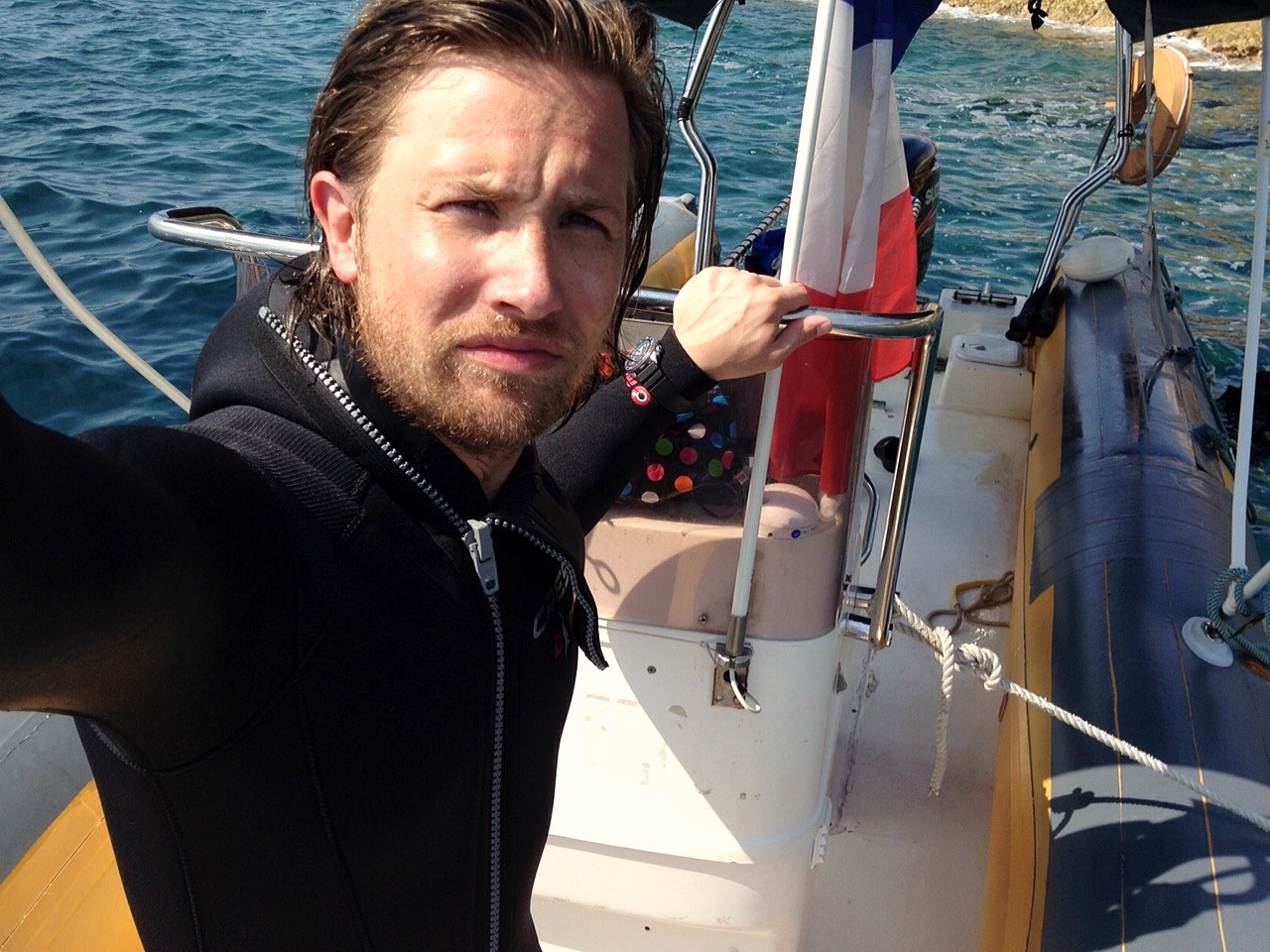 Post dive picture. Just outside the coast of Cap Ferrat, France, July 2015.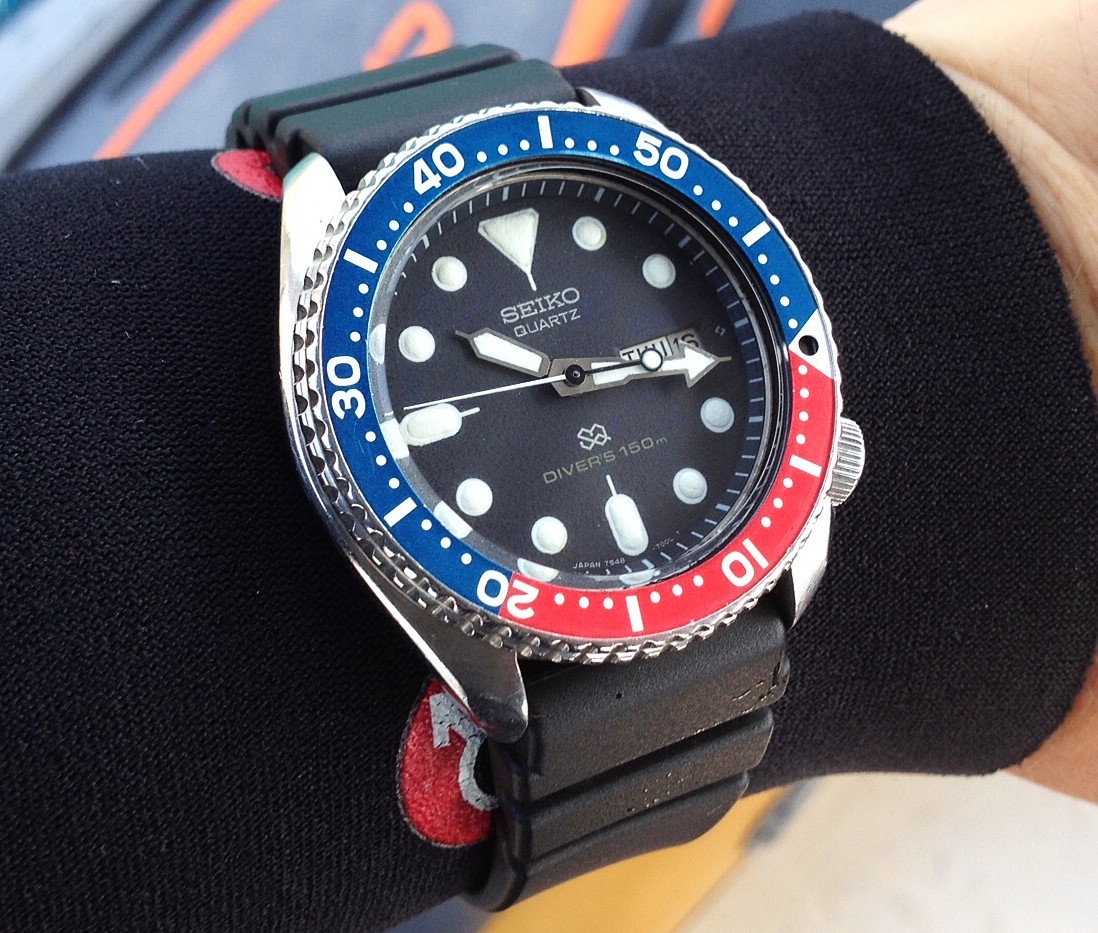 #245 – The Seiko 7548 quartz diver. The fourth one of a total of five when this was written. More about the 7548's to come.
I hope you have enjoyed what I have published so far and that you will continue to check back every once in a while to see what's new. Thank you for all the nice feedback you've given me. Please contact me if you have any questions or if you just want to say hi. But now let's go for another fifty posts!
© All pictures by a Watch Flipper's Diary unless noted.