"If I'm going to get a G-Shock I might as well go for the fattest one with all the features right away, I'm a right? And I should make sure to get one in black, not one of those crazy colorful ones which look retarded (I'm currently in the crazy colorful G-shock phase as this is being written)."
This was how I reasoned when I decided to buy my first G-Shock. I went for the Riseman. It had tons of features. It also was big as hell. It was wearable though. More wearable than the newer Frogman's. They are insane. I was of course hoping that this would be the ultimate beater but it stayed in my drawer for a month until I decided to let it go in April 2011. Somehow I didn't understand the thing about G-shock's back then.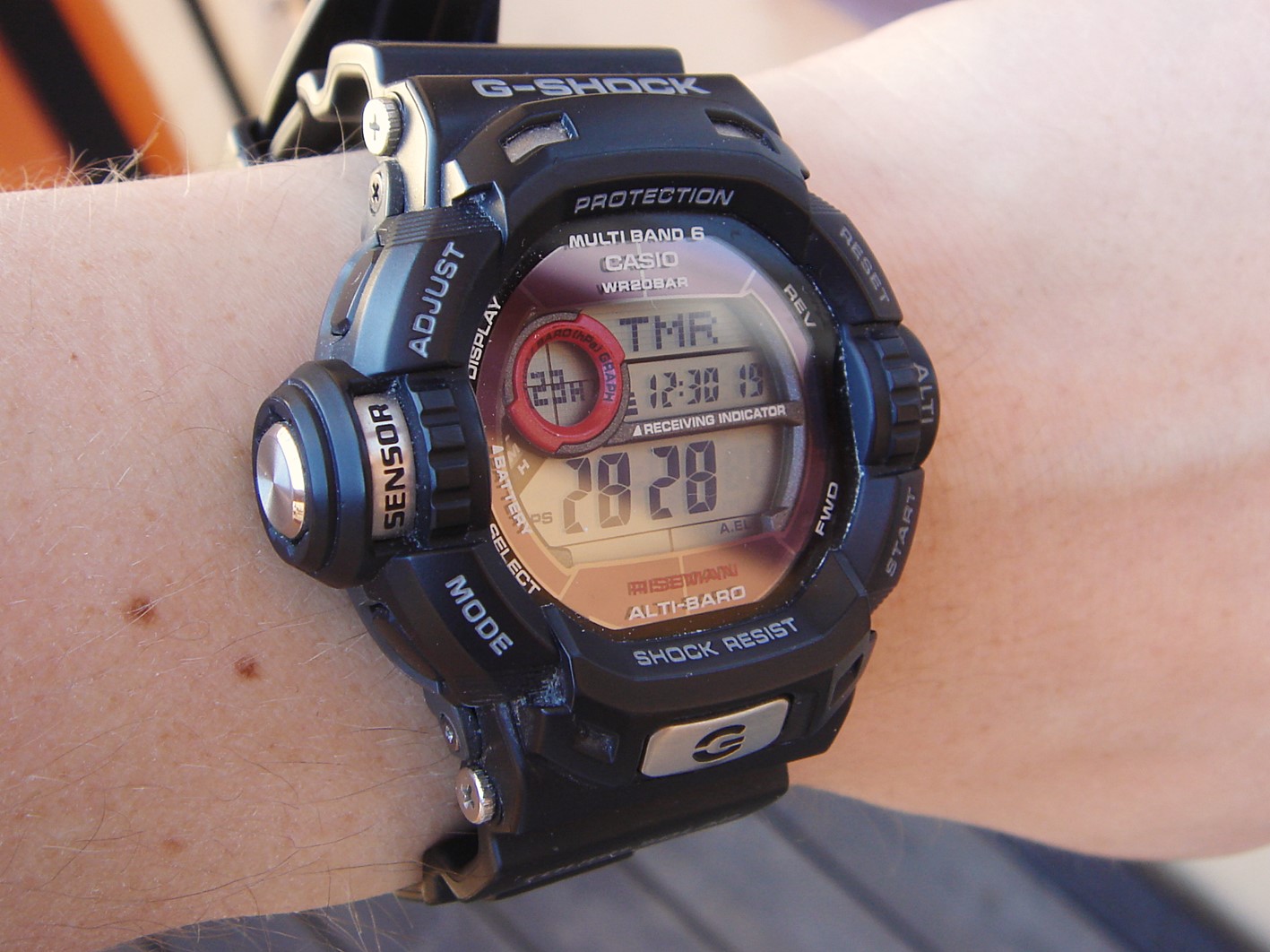 #70 - The Casio G-Shock GW9200-1 Riseman.
I could write tons about all the features but I'm not going to. The main feature about the Riseman is its altitude meter which I didn't get much use for since I prefer to measure the distance below the water level rather than above it. But it had the solar feature and the automatic time setting which was kind of nice. Nothing bad to say about it really. It just didn't suit me at the time.
© All pictures by a Watch Flipper's Diary unless noted.