My first contact with microbuilders was when I discovered Bernhardt Watches. I don't remember where I first saw the Binnacle but it must have been while browsing through WUS (Watchuseek) as I used to do for hours back in the days. I do remember though what it was that caught my attention. It was the dial. It had the resemblance of an Omega Railmaster but it also had certain similarities with the Rolex Explorer 1655 with its big GMT-hand and steel 24-h bezel. I'd recently discovered the Railmaster and thought it was the nicest watch I'd ever seen. It was way too expensive for me at the time so it was not an option but the Binnacle on the other hand was well in reach.
I then found a Binnacle on eBay and contacted the seller. The seller turned out to be no less than Fred B. Amos himself, the founder of Bernhardt Watches. The watch was $349 but Fred actually agreed to take my Zodiac V-Wolf with black bezel as a part trade and I only had to pay up $175. At the time I worked extra as a mailman during my studies in Uppsala and I got all excited every day when the fresh load of mail arrived. The days went on but my package didn't turn up. I hadn't put in to my calculations that the watch was going to be so expensive that it was going to get stuck in the Swedish customs which it of course did. If I remember correctly I think I had to pay almost a third of the watch's full value to be able to cash it out. On top of that Fred kept writing me saying that the Zodiac never showed up and he seemed to be quite irritated and probably thought I tried to con him. It later turned out he had picked it up many days ago but forgot about it.

Only 50 pieces of the Binnacle were made in the first batch and I received number 43. I think Fred later built some more but I'm not sure of how many. I wore it for some time but then passed it on to my dad who liked it more than me and wanted a beater.

Exactly one year after my father got the watch from me the crown was worn out and didn't lock anymore. The watch also had started to run fast with four minutes/day. I wrote Fred of course since the watch was still covered by the warranty but he never replied. I wrote him once again later in October 2010 and said I was coming to United States staying for two weeks and told him I could bring the watch and send it to him as soon as I arrived for him to service it. Fred answered and he also promised he would have it serviced and done in good time before I went home. Well, it didn't really turn out like that. Instead of shipping it to my hotel as he'd agreed to do he shipped it back to Sweden instead! I didn't believe it when he wrote me. I was furious but luckily this time the watch passed through customs without me having to pay for it to get it out. What a hassle! After that I decided not to make any more deals with Fred.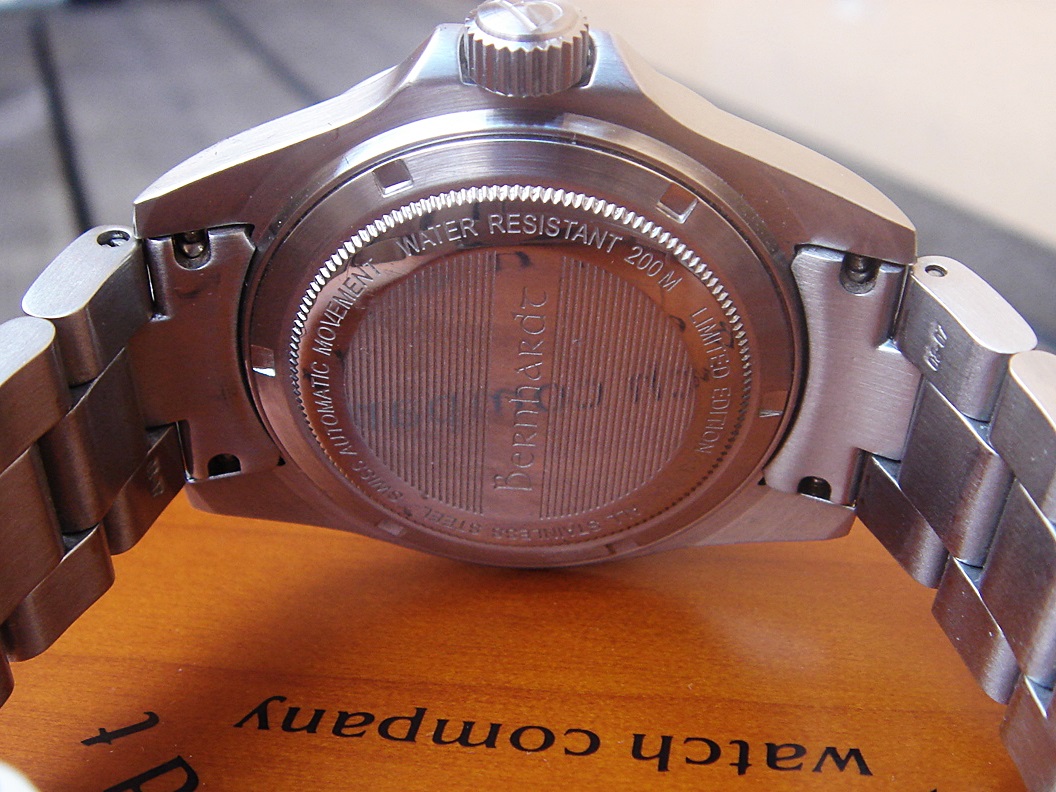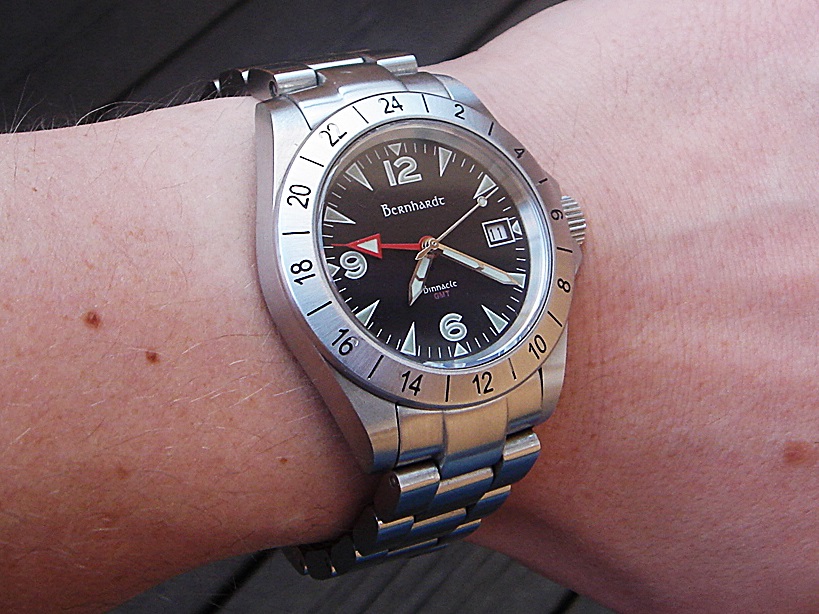 Overall the Binnacle was a decent watch with a nice size of 39mm. A little concerning that it needed service so fast. My dad most definitely didn't give it the kind of action that would have caused it to behave like it started to do. After I gave my dad a Rolex Datejust he stopped wearing the Binnacle and I sold it. I did buy another Bernhardt watch after the Binnacle but not directly from Fred. It seems like Fred give out a couple of new models every now and then but nothing that interests me. Will I buy a Bernhardt again? No I won't.
© All pictures by a Watch Flipper's Diary unless noted.