To know what crap is and what's not you have to try everything. Marina Militare was obviously crap. I was still a newbie and was only looking at watches in an affordable price range when I came across this piece on eBay. I didn't have a clue what it was. It was no Panerai, that much I could figure out myself. I'd seen Panerai's in Watchtime magazines and found them to be really cool so why not give this one a go, just to get the feel of it? I had never seen a Panerai in real life before so I didn't know at all what I was in for. This one turned out to be 47mm. The auction said nothing about measurements. And it was manual. "What the hell? How do I work this?". I didn't ever use it and it didn't got to stay many days before I put it up on eBay again.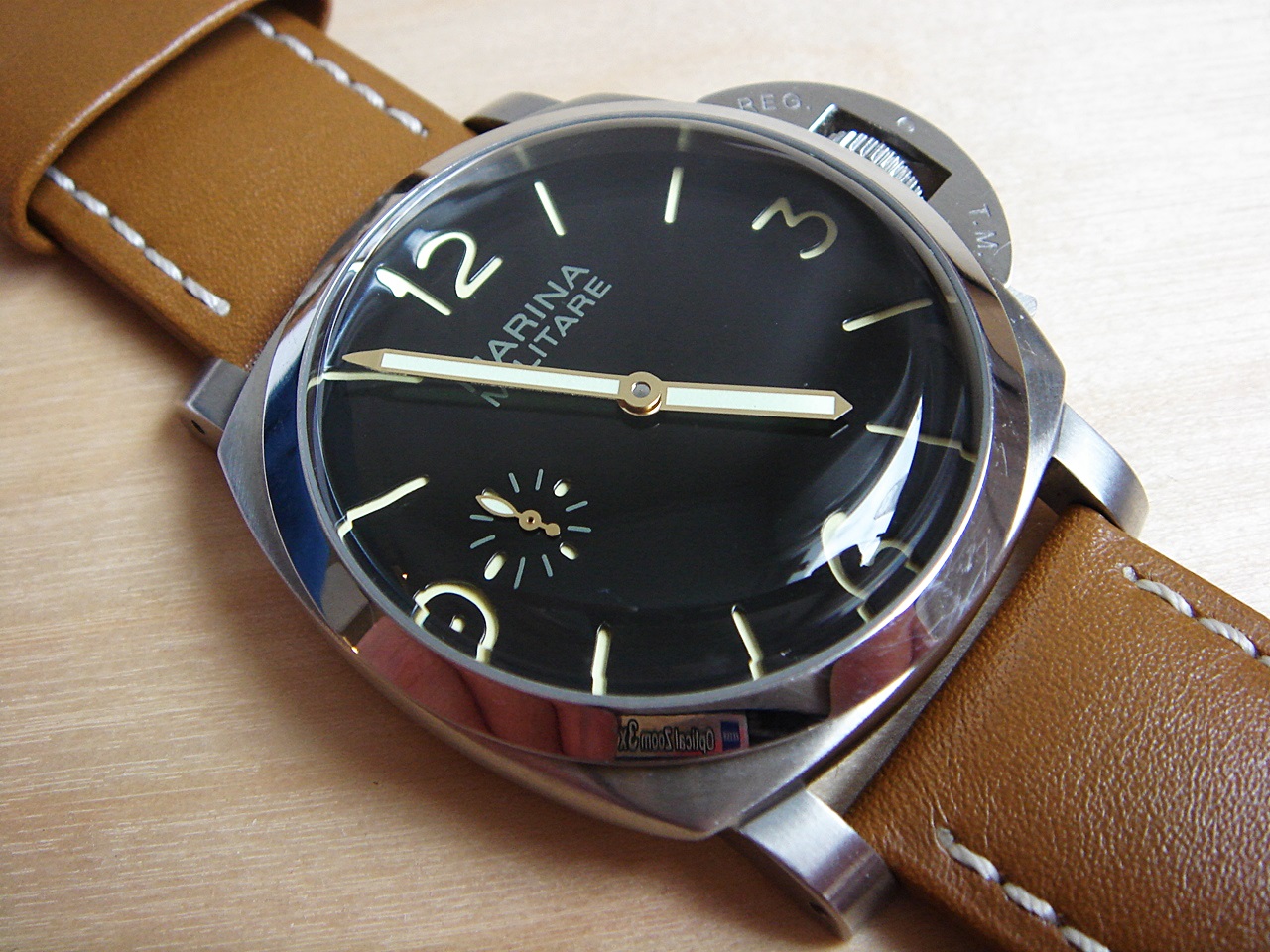 #6 - The Marina Militare fake Panerai. Bought in May 2009.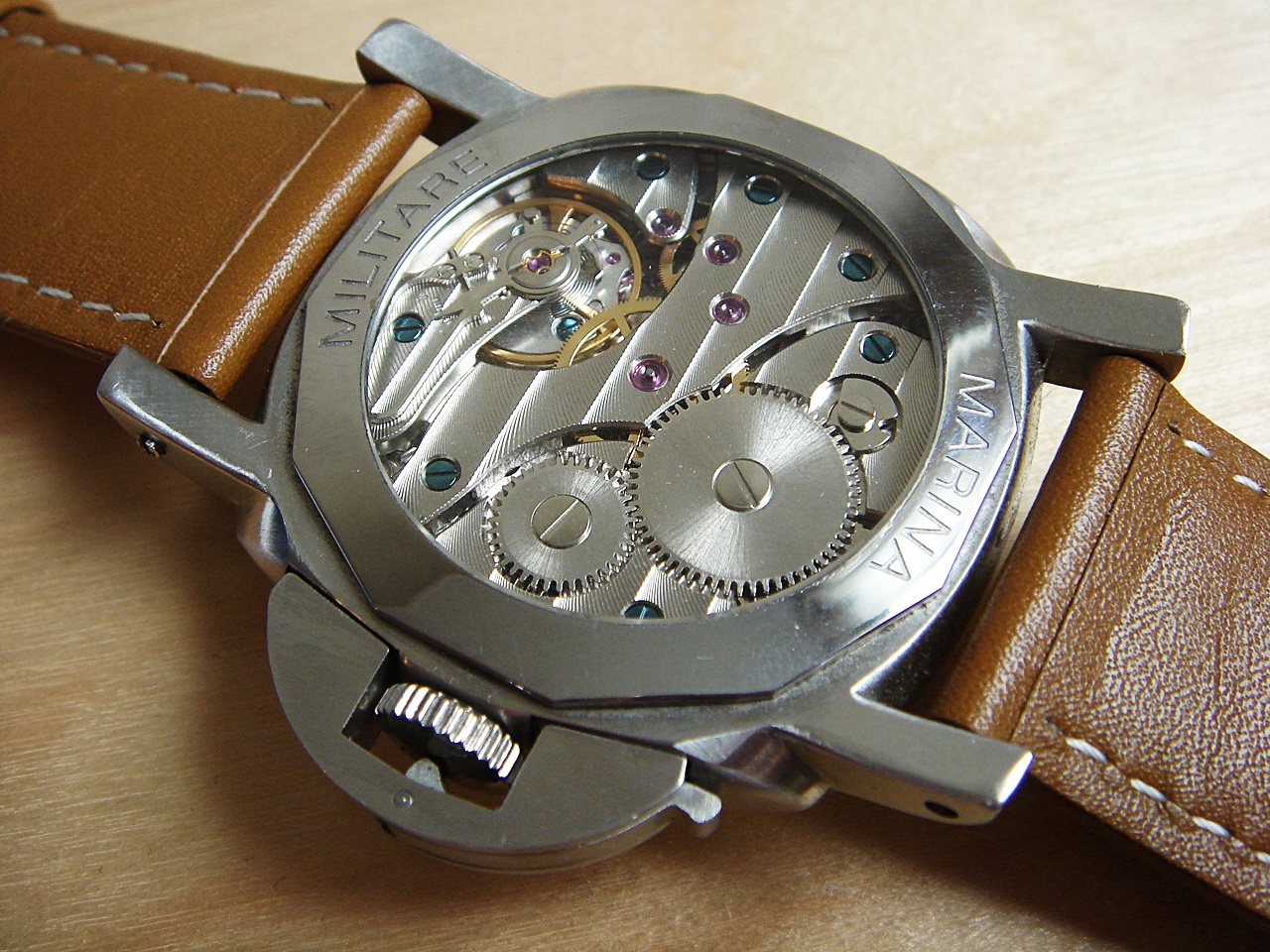 See through caseback with an Asian manual Unitas clone.
A couple of years later, sometime in 2012 I think, I got to borrow a PAM000 from a friend who was going to sell his. I was seriously considering to buy it but after wearing it for a week I changed my mind. Even 44mm felt too big for me. It worked well with casual sweaters but I couldn't pull it off at work wearing dress shirts. Also I'm not a big fan of manual watches.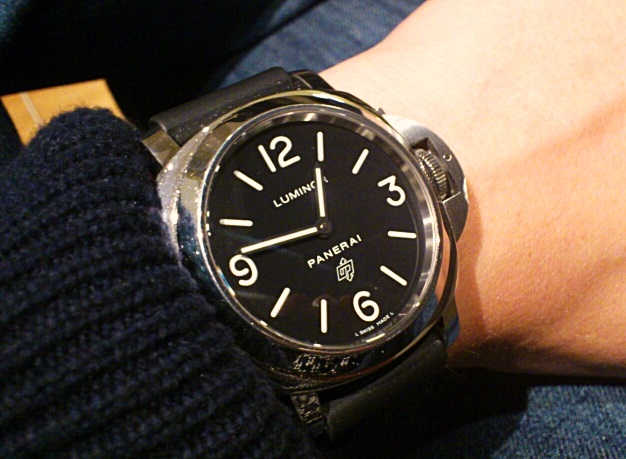 The PAM000 borrowed from my dear friend Sebbe.
Since I still like the look I don't want to erase Panerai from my watches-to-buy-list totally. I have considered the 40mm automatic version as a final alternative and I'd really like to try one in the future. But no more Marina Militare that's for sure. Take my advice and stay away from those cheap knock offs.
© All pictures by a Watch Flipper's Diary unless noted.