As I've written earlier, the Divemaster was the Victorinox watch that I really wanted. So of course I kept one eye open in case one would show up. When my wife and I went to New York in the beginning of September 2009 I found one at TJ Maxx of all places. It was the orange faced version on the steel bracelet. Heavy stuff! The Divemaster is about the same size as a Breitling Seawolf with a case that measure 44mm wide, 18mm thick and with a lug width of 22mm. It was first when I came home that I noticed that the dial just said "SWISS ARMY" instead of "Victorinox". Some of the early models released in North America apparently had this design but I'm not sure of why. I remember I sold this one to a fire fighter. Of course it was to finance the PVD-version. The Black Ice.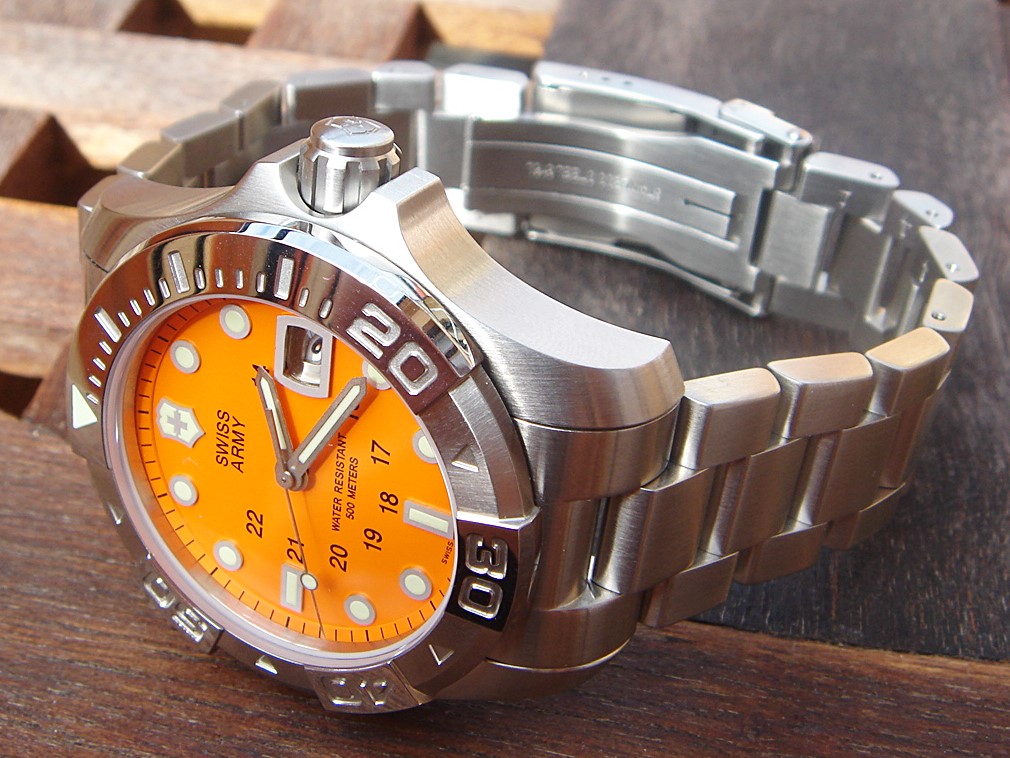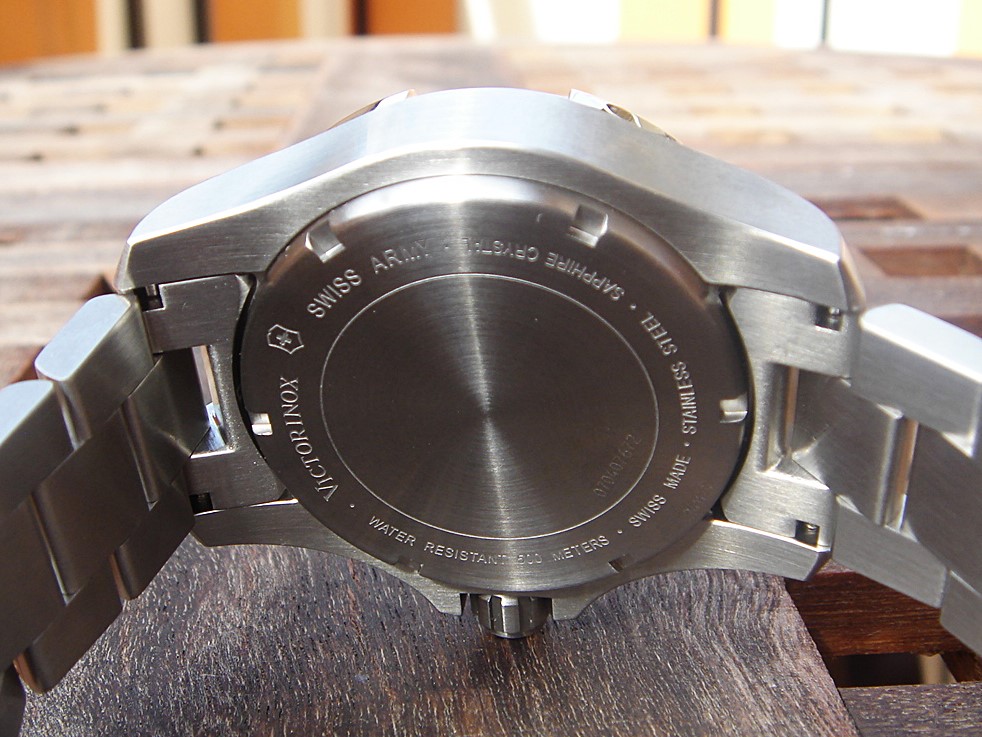 That's correct. The Black Ice was the one I REALLY wanted and in April 2010 I went for it. No substitutes this time! It was just as cool as I expected it to be and I think this version really is the best one of the quartz Divemaster's. But as usual I didn't keep it for very long and this time it was since I had a good friend who really liked it and when he asked me how much I wanted for it, instead of questioning myself if I really wanted to sell it, I immediately started to make up new plans of what to buy next. He'd given me a chance of scoring something new so keeping it wasn't an option when the opportunity to sell came up. That really is the true sign of a flip-o-holic. You just need a new fix badly and you seize every chance you get and usually you make poor deals because you don't have time to wait. So, I sold the Black Ice. My good friend Oscar who bought it still wears it today in good health and I always appreciate to see it on his wris

t.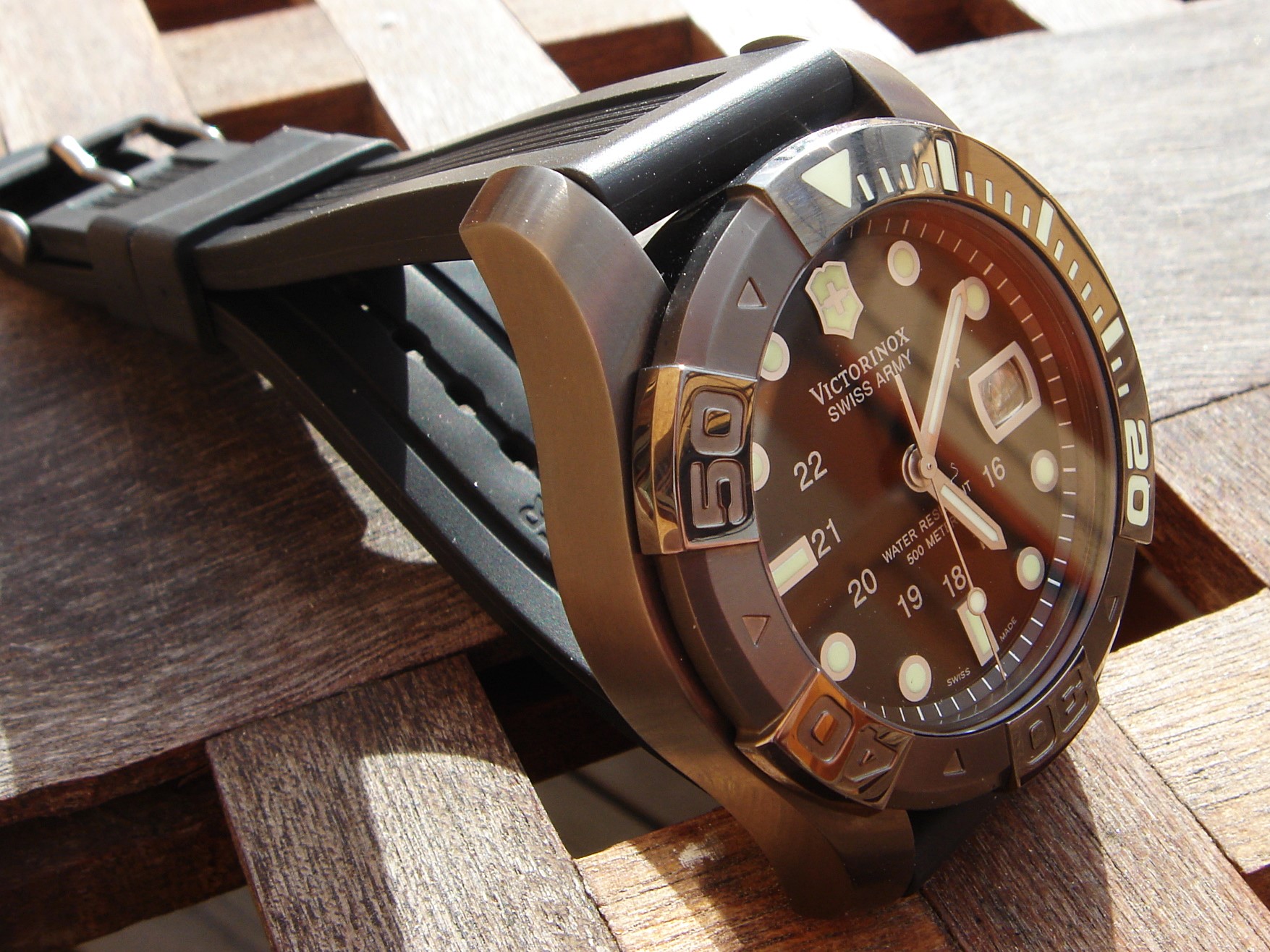 The third one I bought was in October 2010. It was the regular steel version as the first I had but it had the black dial and came on the original rubber strap. The lack of lume in the bezel, which both the Black Ice and the titanium version have, made it boring. Quick sell.
In November 2010 it was time for the annual vacation in Florida and I wanted something to look forward to and I happened to find a cheap Divemaster in titanium on WUS and the seller agreed to ship it to my hotel. Sweet! The vacation watch was all set. I planned it carefully and it got delivered to the hotel the day after my arrival. For two weeks it got to explore a small part of the atlantic ocean but mostly it got to visit shopping malls and golf courses before I sold it when I came home. Since the Divemaster is quite a large watch it does really well in titanium. Smaller titan watches can sometime tend to feel like toys.

In August 2012 I bought another black faced steel version just because I got a good deal. This time on a steel bracelet. Kept it as a beater for a couple of months and then sold it cheap again.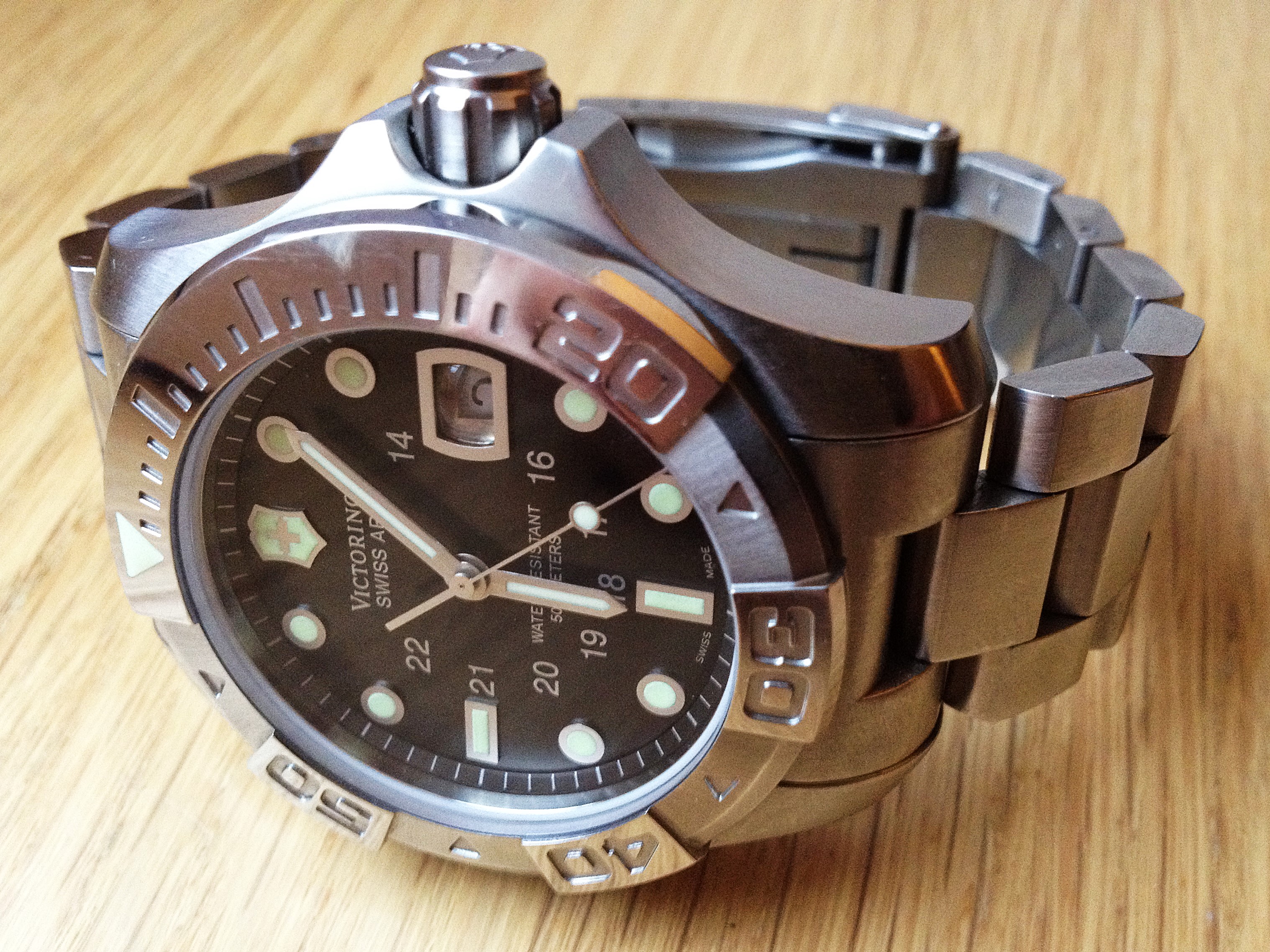 #142 – The fifth one. Steel version with steel bracelet and black dial.
The last one was another orange which I think I took as a part trade in June 2013 just to seal a deal. My plan was of course to sell it. By this time I'd realized the Divemaster was not for me. It only took four years and six tries but hey! Who's counting?

I'm still a fan of Victorinox and the new limited edition automatic Divemaster chronograph looks really promising. I might just have to try that one but it's quite expensive and it will have to be a killer deal to even consider it. Also the new Inox might be a potential candidate for a future purchase.
© All pictures by a Watch Flipper's Diary unless noted.