The most of us watch buyers have spent hours browsing through all what eBay has to offer and I think the majority of us has somehow ended up in the eBay store watchesu571 belonging to Ray Wong a.k.a.

Ray on the bay. I knew nothing about CWC at the time and didn't do much research on the SBS Divers before ordering a bunch of watches from Ray. To me they just looked like cool army divers. The specifications do look good on paper but I would never bet that the watches actually do live up them. The first one I ordered came on an orange zulu strap and I ordered an extra 20mm rubber for it. The lume was almost none existent which made me a little disappointed.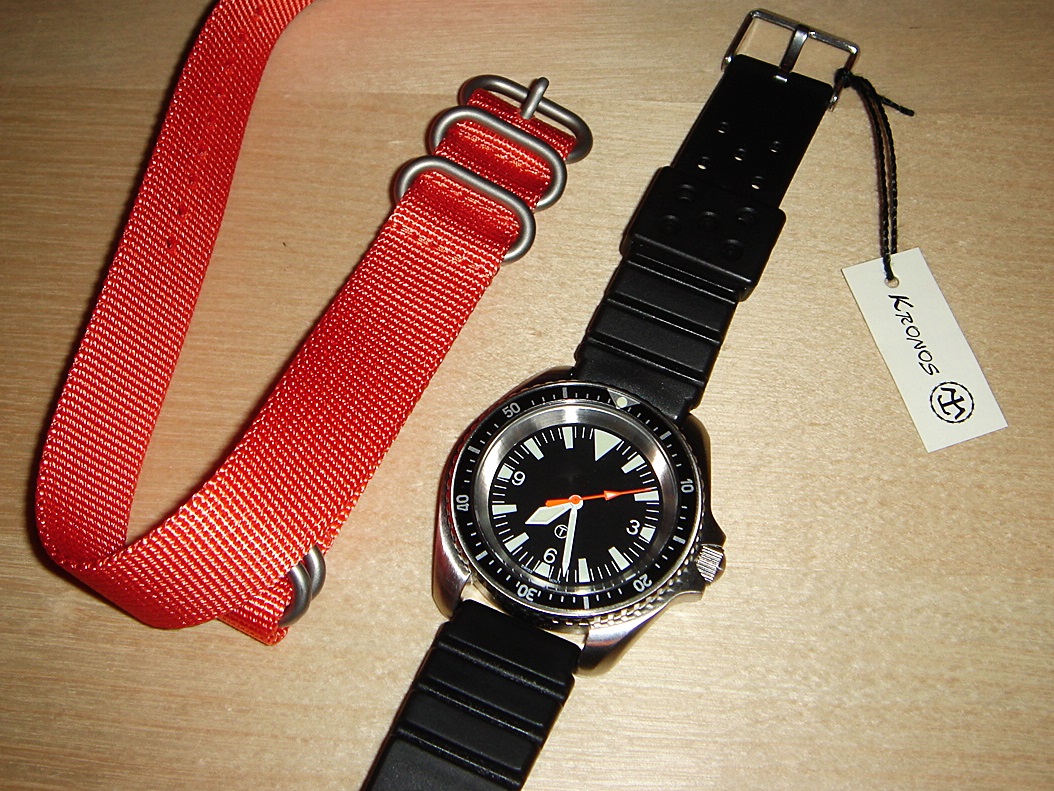 #7. The first Kronos I bought from Ray in June 2009.
I didn't like the no-date version so I quickly sold it and bought one with a date. Ordered an extra steel bracelet for it and was lucky that it actually fit quite well.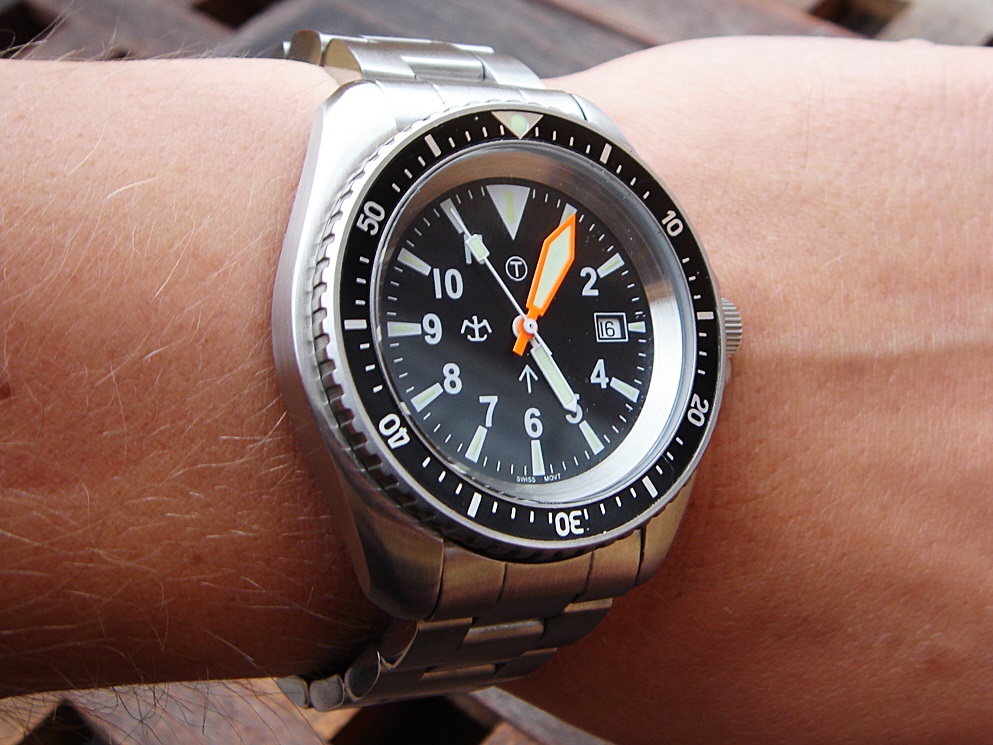 #12. The second one on a steel type bracelet.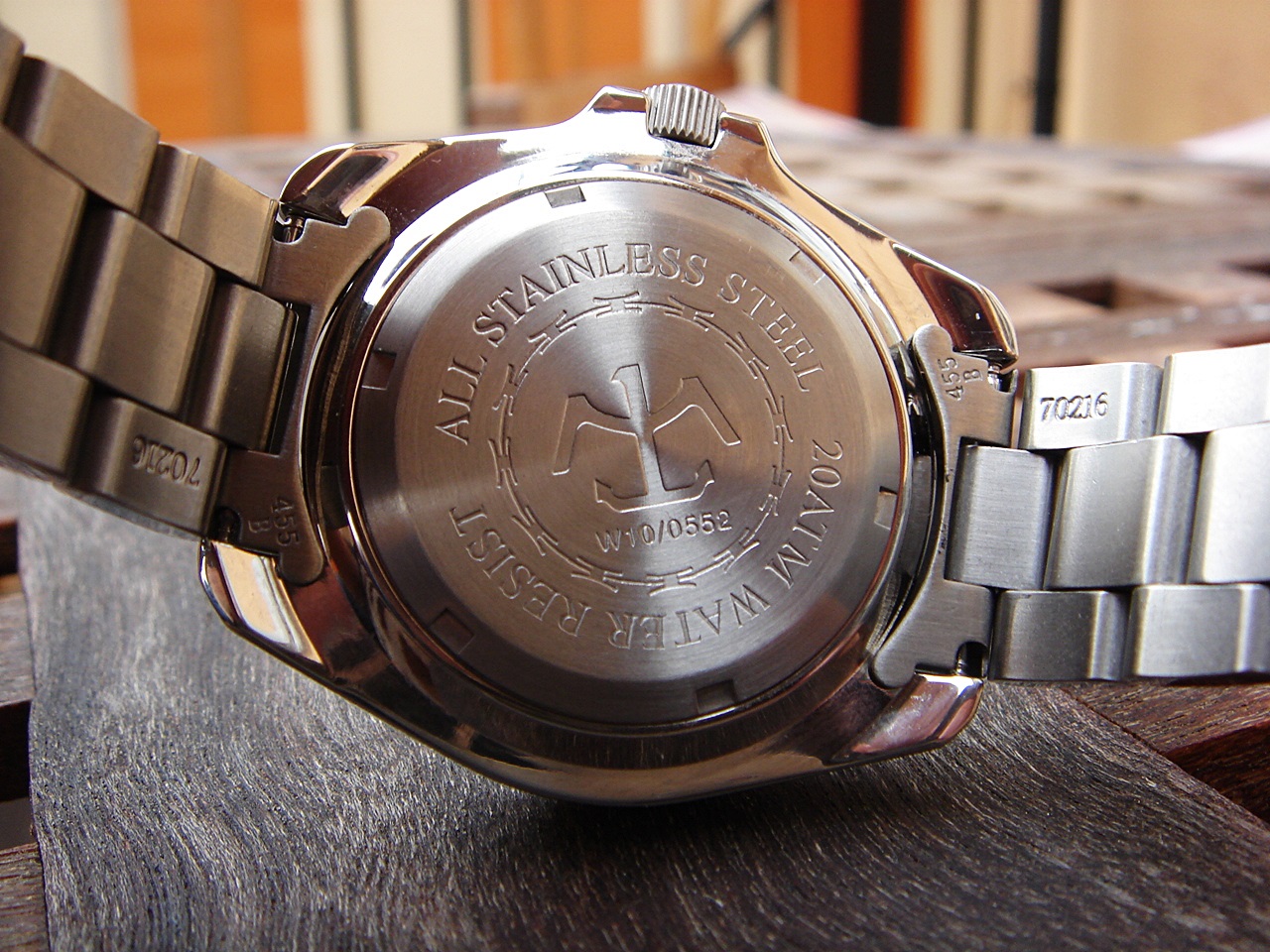 Caseback of the second one.
The second one broke. The stem just snapped one day when I pulled out the crown to set the date. I wrote Ray and said I wanted to return it and get my money back. Instead he offered me two new ones. "Why not?" I thought to myself. I didn't get exactly the same version; the two new ones were without orange hour hands. Whatever. I sold one of them and kept the other one.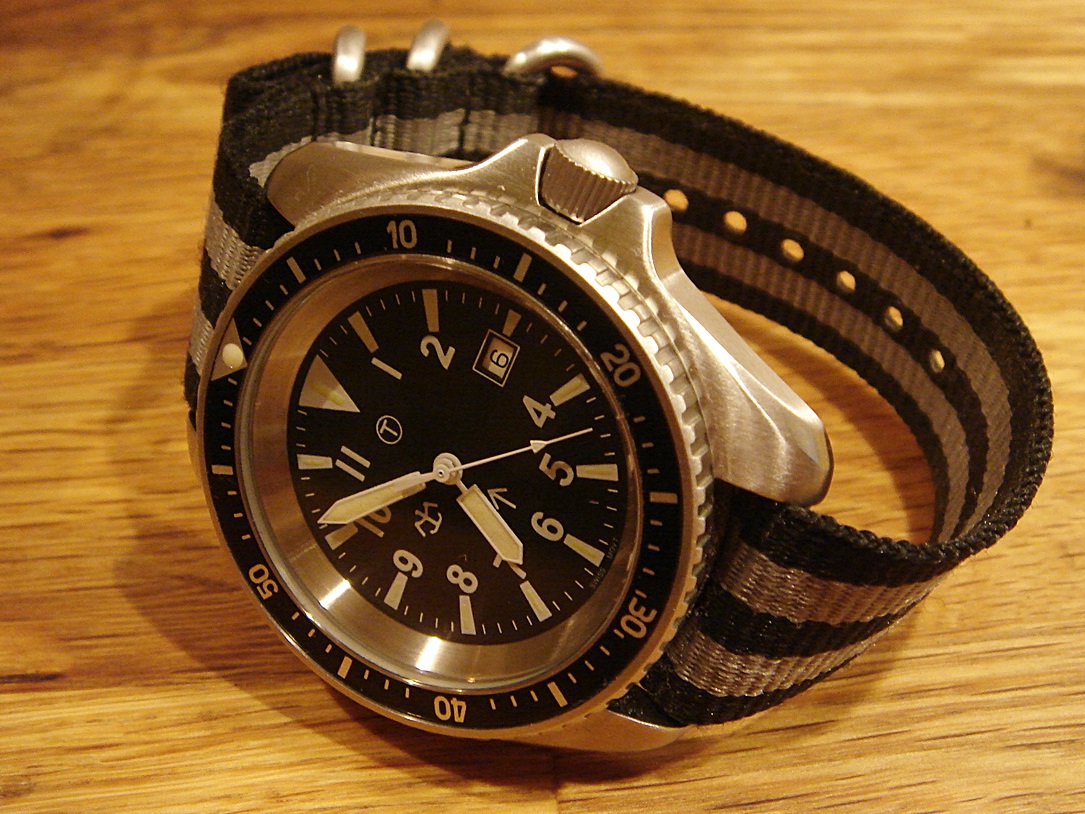 #14. One of the two I received as a compensation which I sold at once.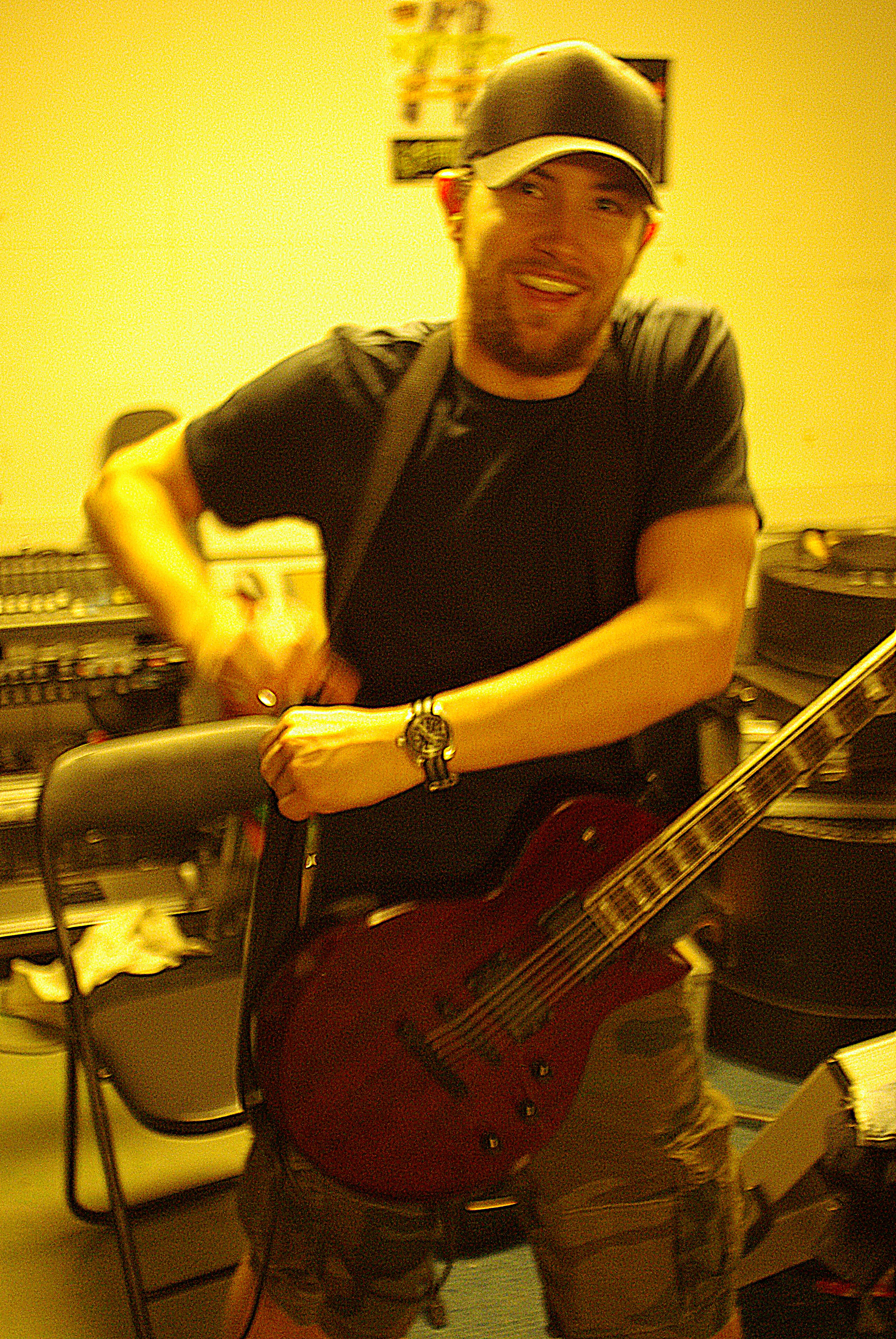 #15. In the studio rehearsing with Jaganata a late evening in November 2009.
I later sold the forth one as well. It didn't do it for me. A CWC doesn't cost that much more than these Kronos that Ray sells and the quality difference is huge. A CWC is worth every penny. So do yourself a favor and go for the real deal at once. You won't regret it. Also stay away from a brand called MWC. I haven't bought anything from them but from what I've read and heard they manufacture really cheap copies of the CWC SBS Diver and other brands.
© All pictures by a Watch Flipper's Diary unless noted.