When I wrote the piece about the Landsort D2 I just briefly mentioned the D1

; the version
with the crown at 9 o'clock

.

Already

when they

announced

this watch I realized that it was going to be inevitable for the two of us not to cross paths one day. When I saw the D2 for the first time the D1 was actually all I could visualize in my head, so to me the D1 is really how

the watch

should have looked from the start and the fact that it eventu

ally

was produced the way I wanted it was

simply amazing.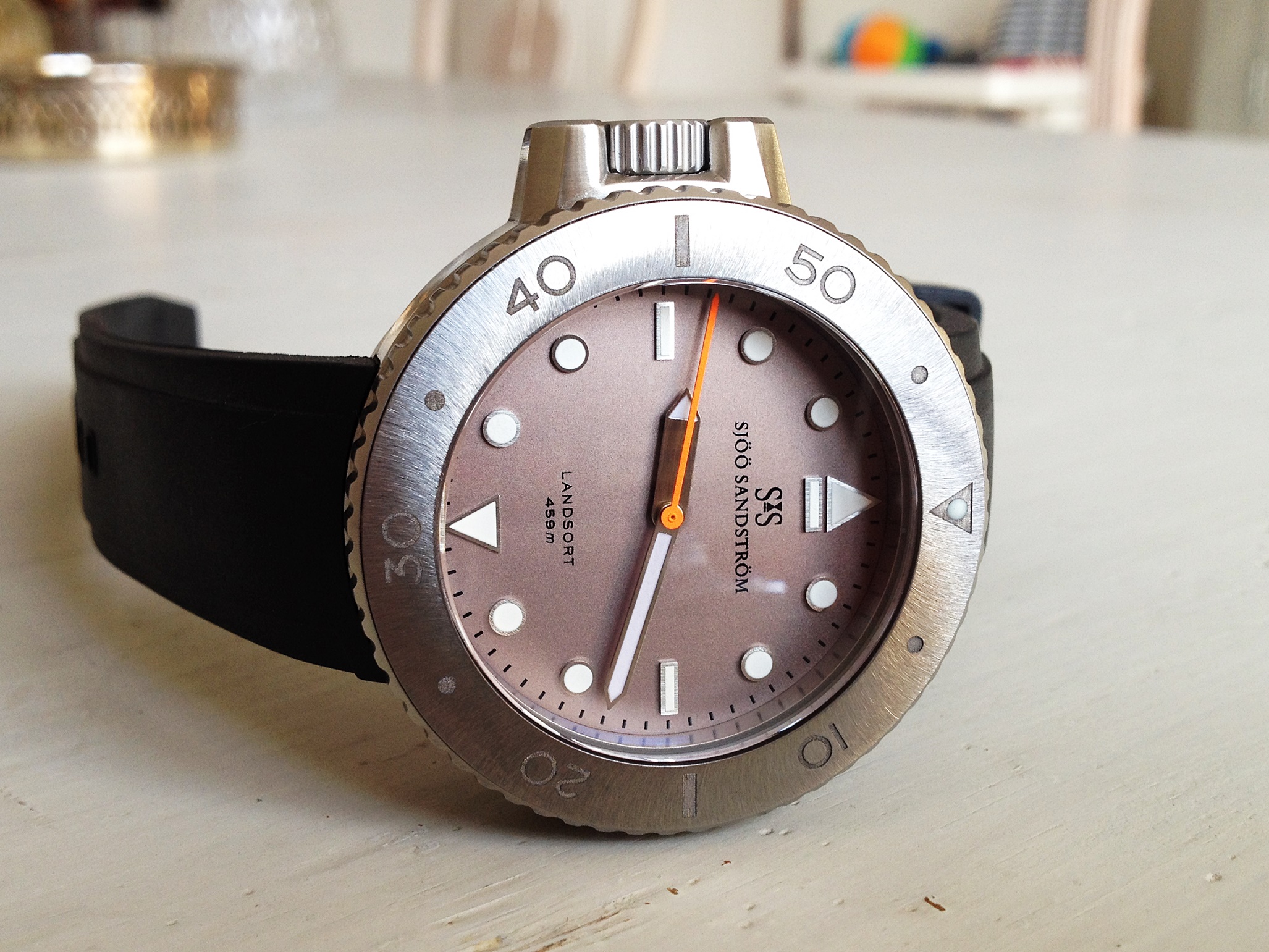 #249 - The Sjöö Sandström Landsort D1.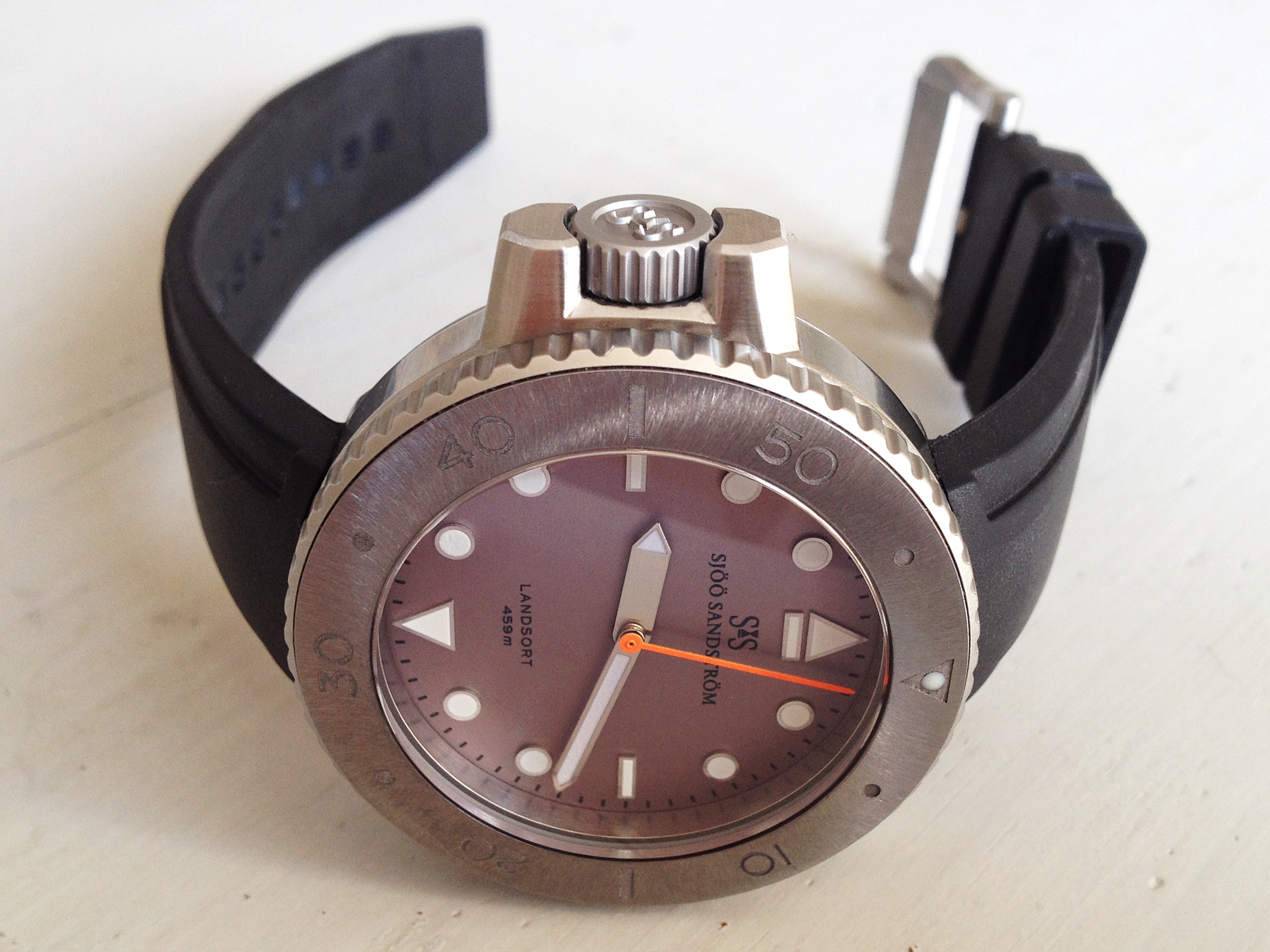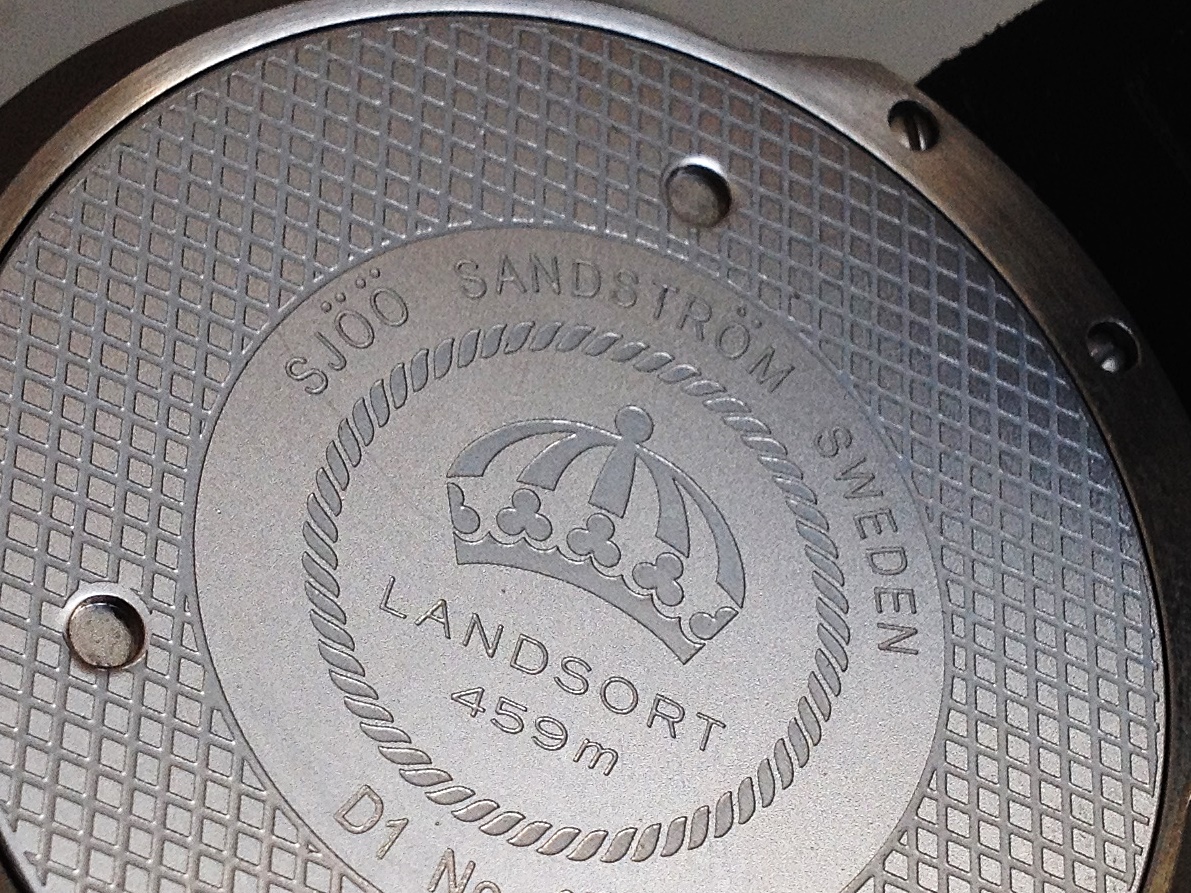 I bought this watch new.

That

rarely happens but once I do purchase something

brand new

there usually is

a rather

special occasion going on. I was saying to myself that IF this watch was as good as I hoped it was going to be, then it was going to be a keeper. I absolutely loved

its

looks.

The

clean steel gray dial, the

orange second hand, the bezel insert in Tungsten. I still love its look

s.

As a matter of fact I love it so much that looking back on my old pictures of it just makes me want to go and buy a new one

immediately

! But then, to wake me up from my daydreaming, reality hits me hard in the face. How could I forget?
Almost everything that disappointed me about the D2 had been fixed with the D1. The D1 felt much more solid in a whole other way. It was just one minor detail that still wasn't perfect. The lume

(i

n fact a rather major detail in my boo

k).

This time

the lume

was actually there but the glow wasn't nearly as strong as I'd been hoping it to be. Why? WHY?

!

The product specif

ication

sa

ys

super luminova and perhaps it is but in a very thin layer. I wore the watch for a while but it was a love/hate relationship. My perfect watch wasn't perfect a

nd

i

t simply didn't work out.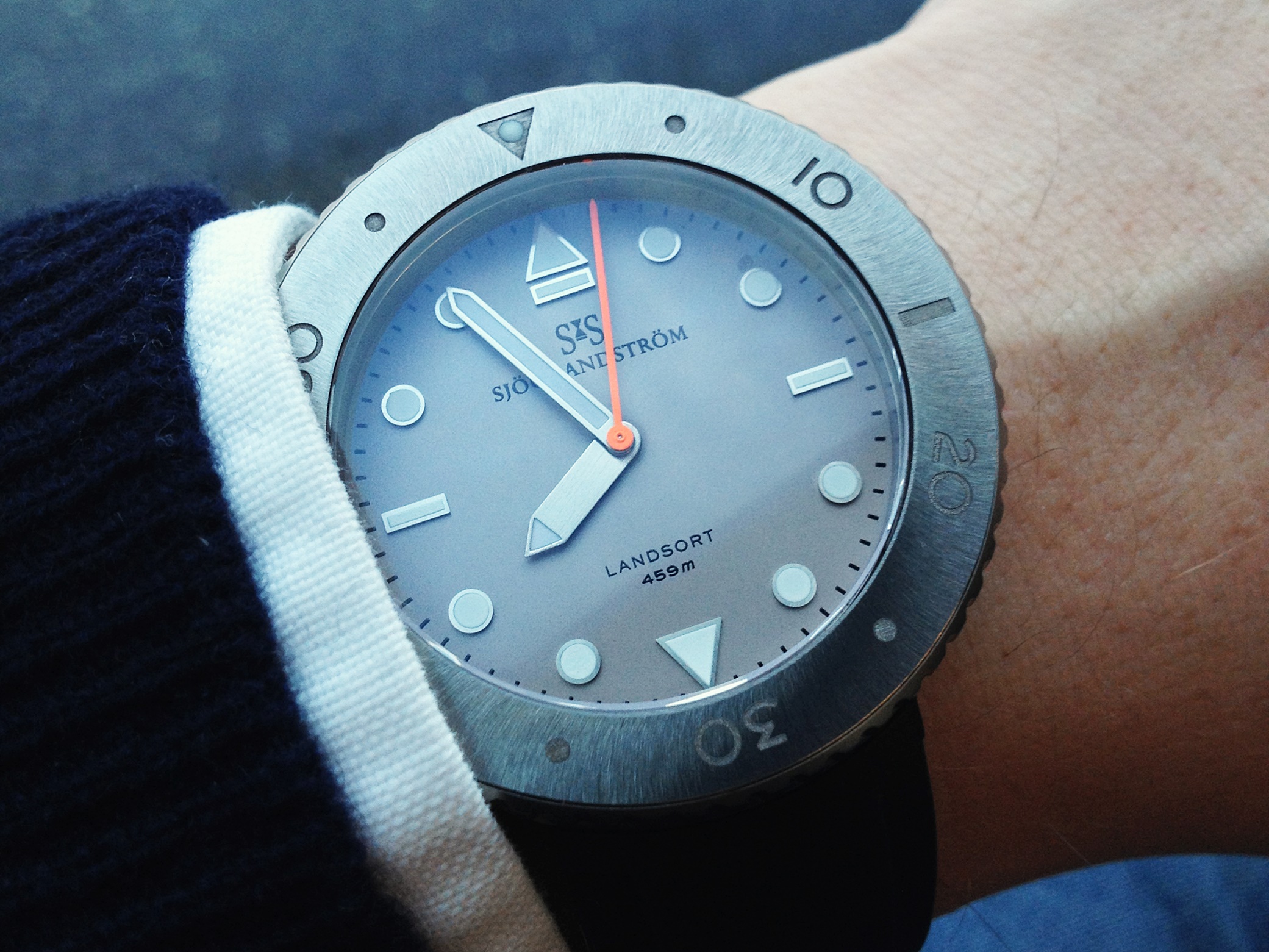 Last year

at one of Sjöö Sandström's pleasant events the

y sometimes host at their workshop

I couldn't help bringing up the topic regarding the lume for discussion. How else would I ever receive an answer

to

this

big mystery

? The

explanation

I got from Kristofer Johansson (sales director and partner at Sjöö Sandström) caught me a little off guard. He told me that they were well aware of this and that it was an intended design. They didn't want the lume to glow too bright. I couldn't believe what I was hearing.

It

wasn't a

design flaw

. They were doing this on purpose

!

It contradicted all my own thoughts about which criteria's a dive watch must fulfill. Anyhow, I was pleased by the honest and detailed answer I was given
, even though I didn't agree with him,

and I also felt he took

the

opinions I shared in the matter with great seriousness. Will it lead somewhere?

Hopefully but probably not.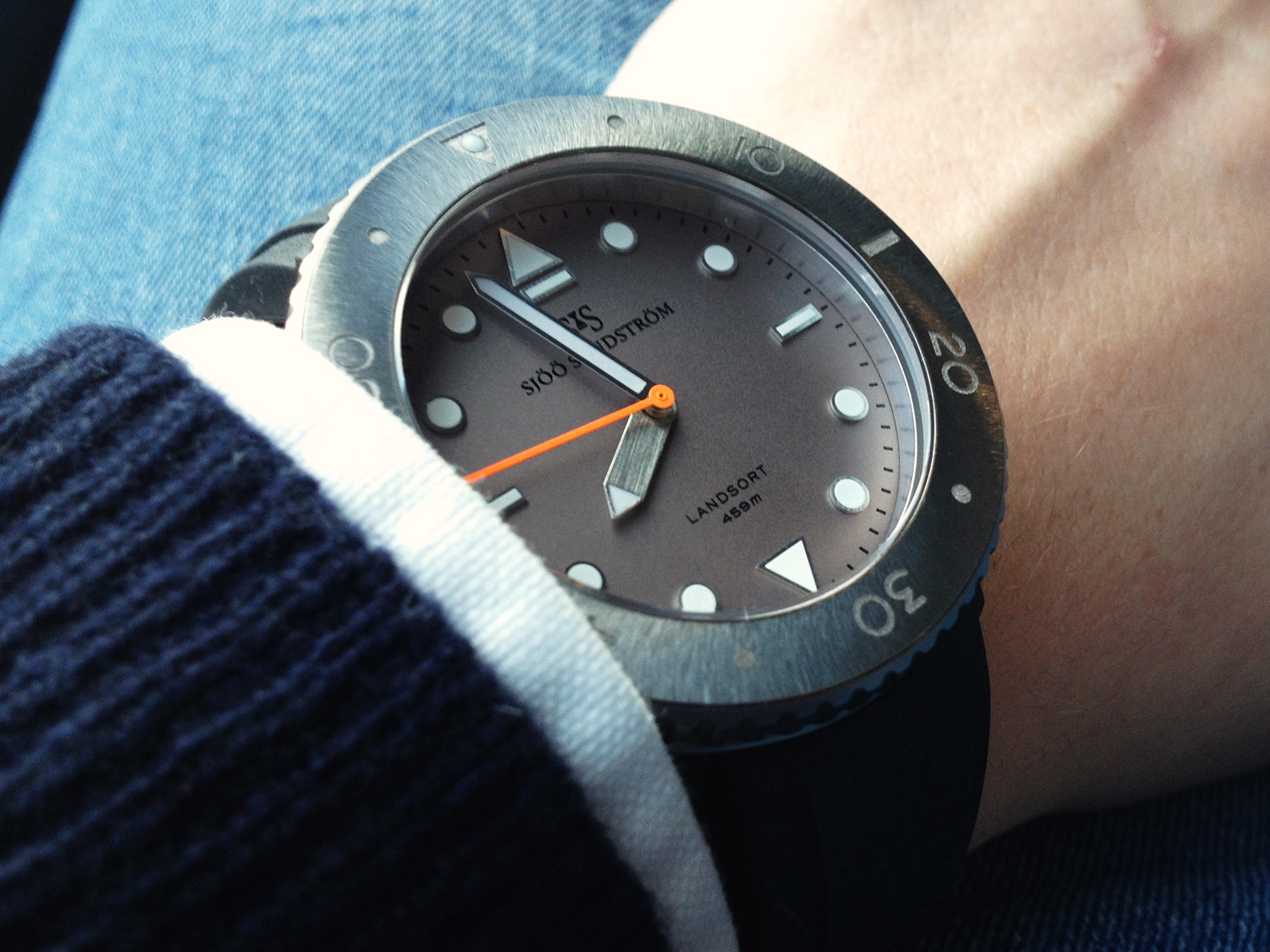 G

iving critique it's nothing I do because I like to be mean. I do it because I think it's important and fair. A company that manufactures great products can only benefit from listening to their customers opinions and hopefully it will lead to even better products in the future. I really value the Landsort highly and I would even go as far as praising it as one of the coolest and unique dive watches

made

of all time BUT, not until it has been given what it deserves

;

a

proper lume treatment

.

I keep imagining the Landsort to light up like the Grands Fonds from ZRC.

J

ust the thought of it gives me goosebumps. A Landsort like that would just kill.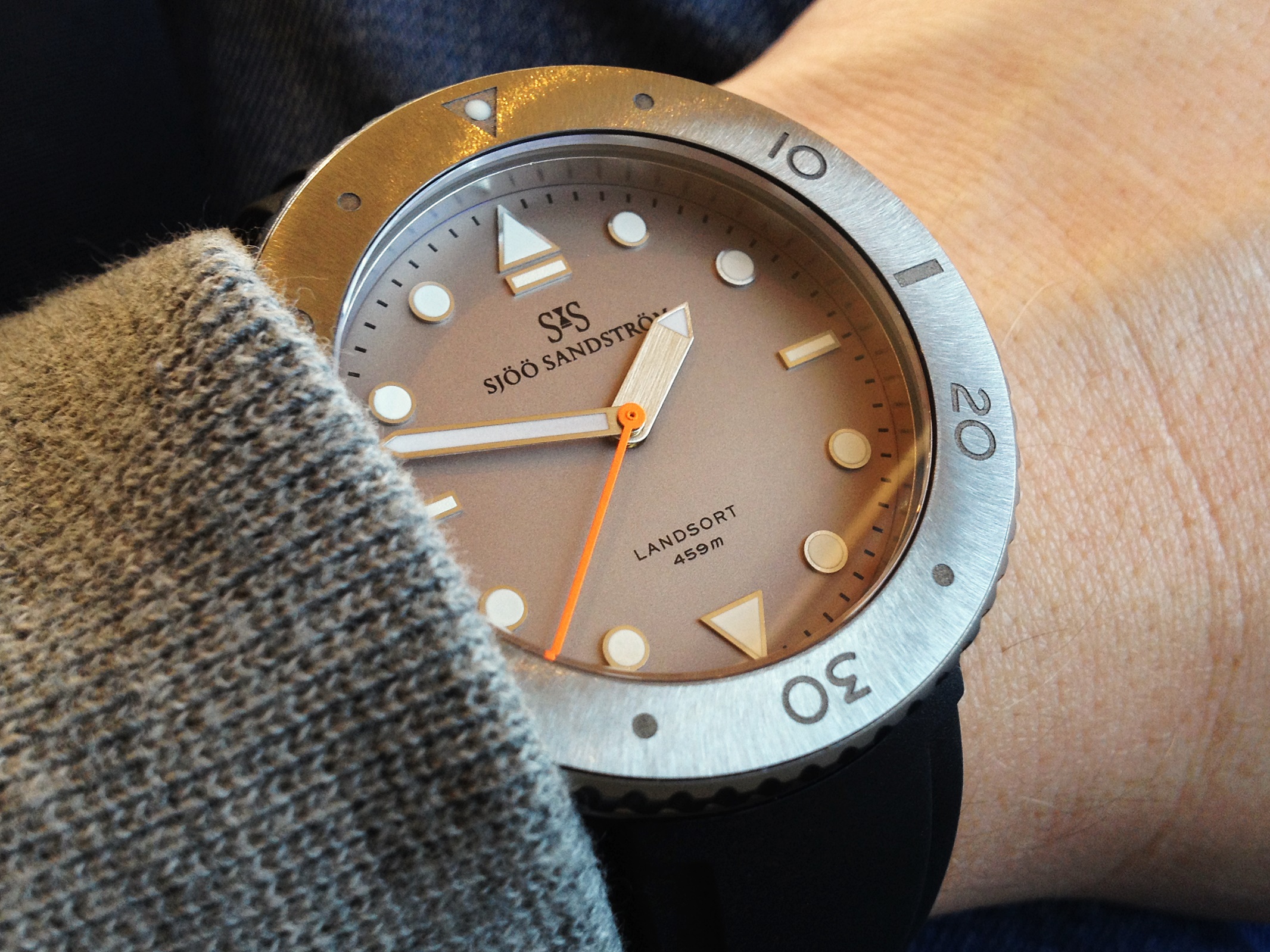 2016 was the year of Sjöö Sandström's 30th anniversary and they announced that three new watches were going to be released during th

at

year. I'd been picking up bits and pieces from different rumors and I was sure that one of those new watches was going to be a dive watch. I wasn't sure if it was going to be an updated version of the Landsort or a new creation but it didn't matter because I knew it was going to be

exciting

either way. But no new dive watch was ever released during the last year. Huge

disappointment!

I can only hope that they're planning something really good to come and I know that

once a new dive watch

will be announced
I'm going to be super

thrilled.
© All pictures by a Watch Flipper's Diary unless noted.