"I feel the need, the need for speed." You know how it is being a watch maniac constantly looking on peoples wrists. Tom Cruise's black chronograph sure doesn't go unnoticed in the classic
Top Gun from 1986;

one of his best movies ever.

After a quick research you learn that it probably is an Orfina Porsche Design chronograph with the Lemania 5100 movement. You also learn that there are tons of watches from different manufactures from the very same era that pretty much look the same and that the prices can vary a lot. I'm not really sure which the true original is but have been assuming it's the Heuer Pasadena that all the others derive from (read more here) but I'm n

ot sure at all

. The newer ones are usually equipped with the Valjoux 7750 movement instead of the Lemania and are

often

cheaper. The used Orfina

's you find

are usually quite expensive and are also very often quite worn. I would of course have preferred the

real

deal from the start but I felt there was so much to learn about all the different models that

I

barely had beg

u

n to scratch the surface. I instead decided to go for one of the cheaper versions just to quickly get th

at

Maverick vibe going.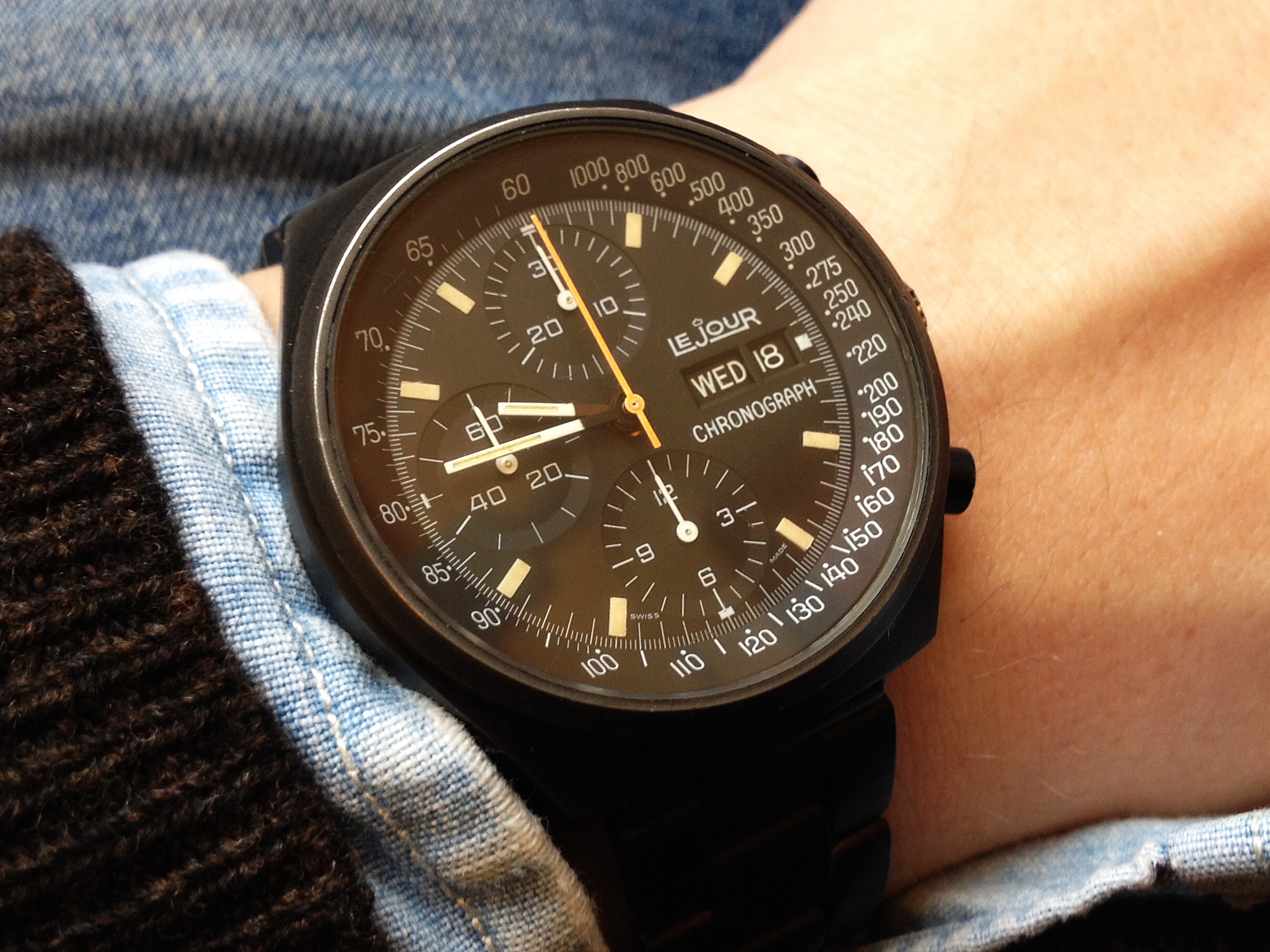 #248 - The Le Jour chronograph. Not entirely sure about the correct reference.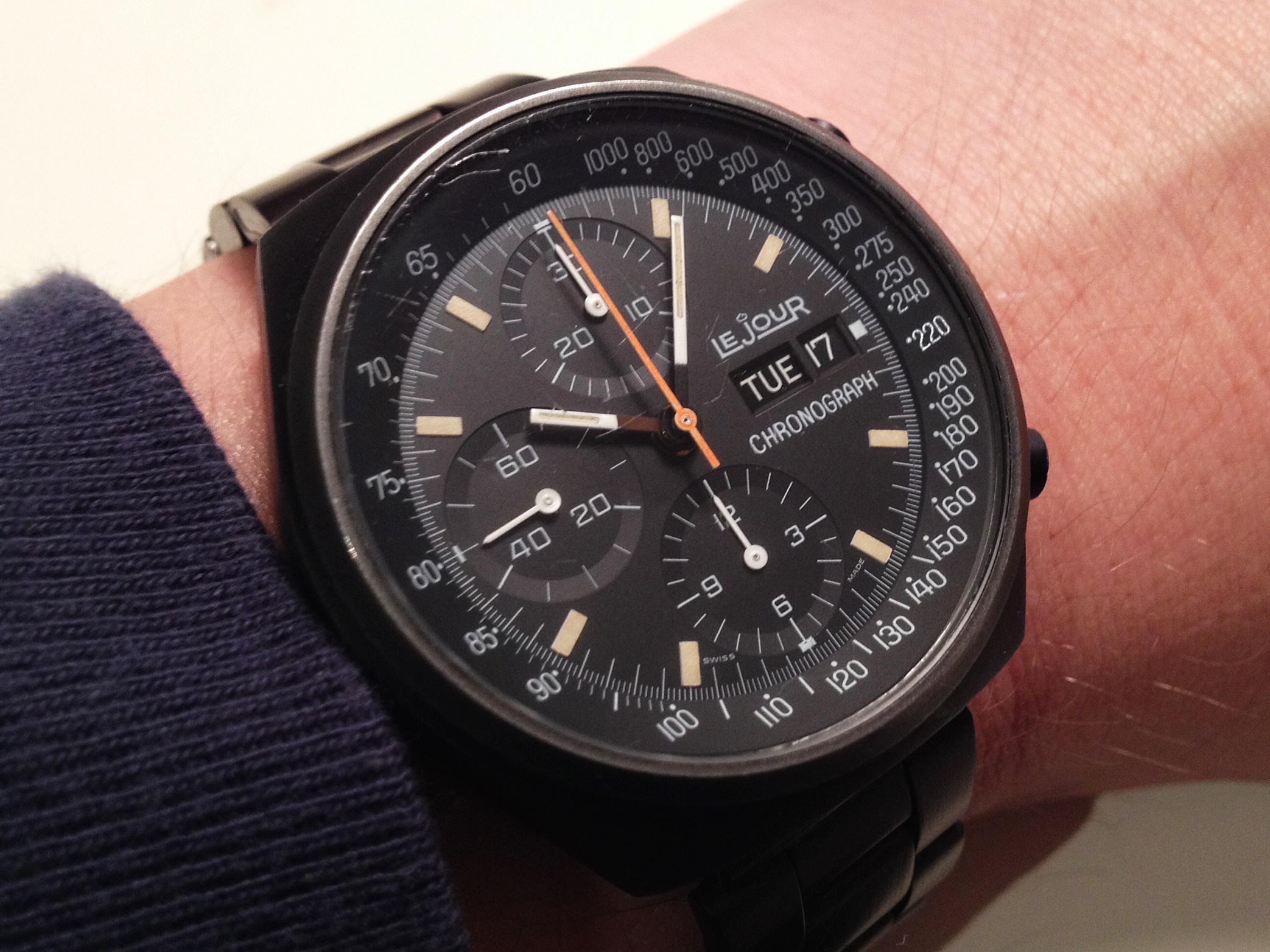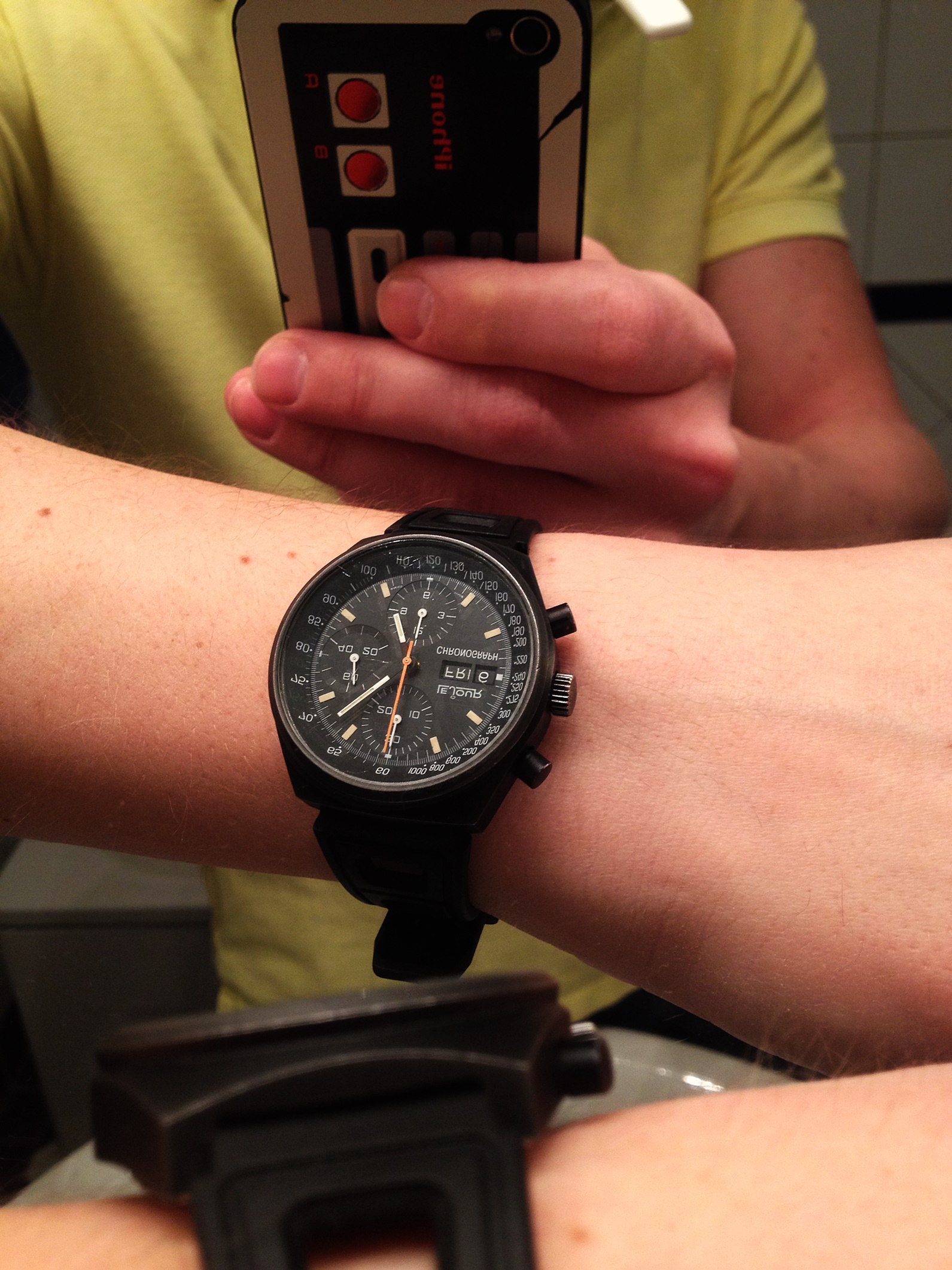 I found my Le Jour head only to a decent price but in the need of service because its 7750 movement had a loose rotor and wouldn't self-wind. After the service it was fine though and worked perfectly. I quickly realized that one of the hardest parts when you purchase one of those old PVD military style chronographs is to

source

a

good

bracelet for it. Usually all

used watches

are sold on some

ugly

leather bund strap (I can't stand th

em!)

. I searched forever and ever after a suitable vintage bracelet but finally settled for an oyster type bracelet from Hadley Roma that seemed to be of a rather decent quality. I had plans on making

the bracelet

look a little more vintage to mat

ch the worn surface of the watch case

but instead I switched it for a Bonetto Cinturini 295 rubber which also gave a good vintage feel to it.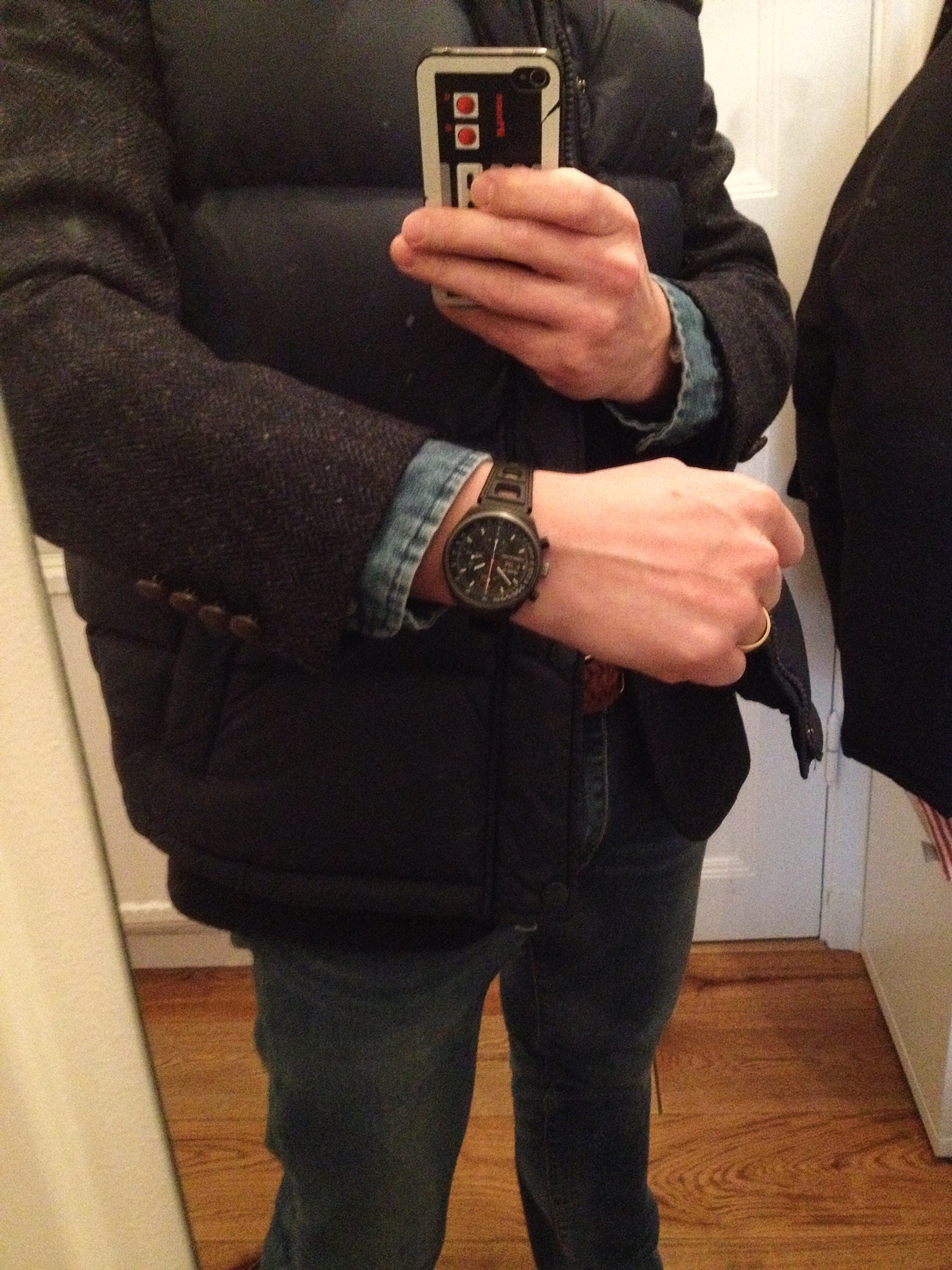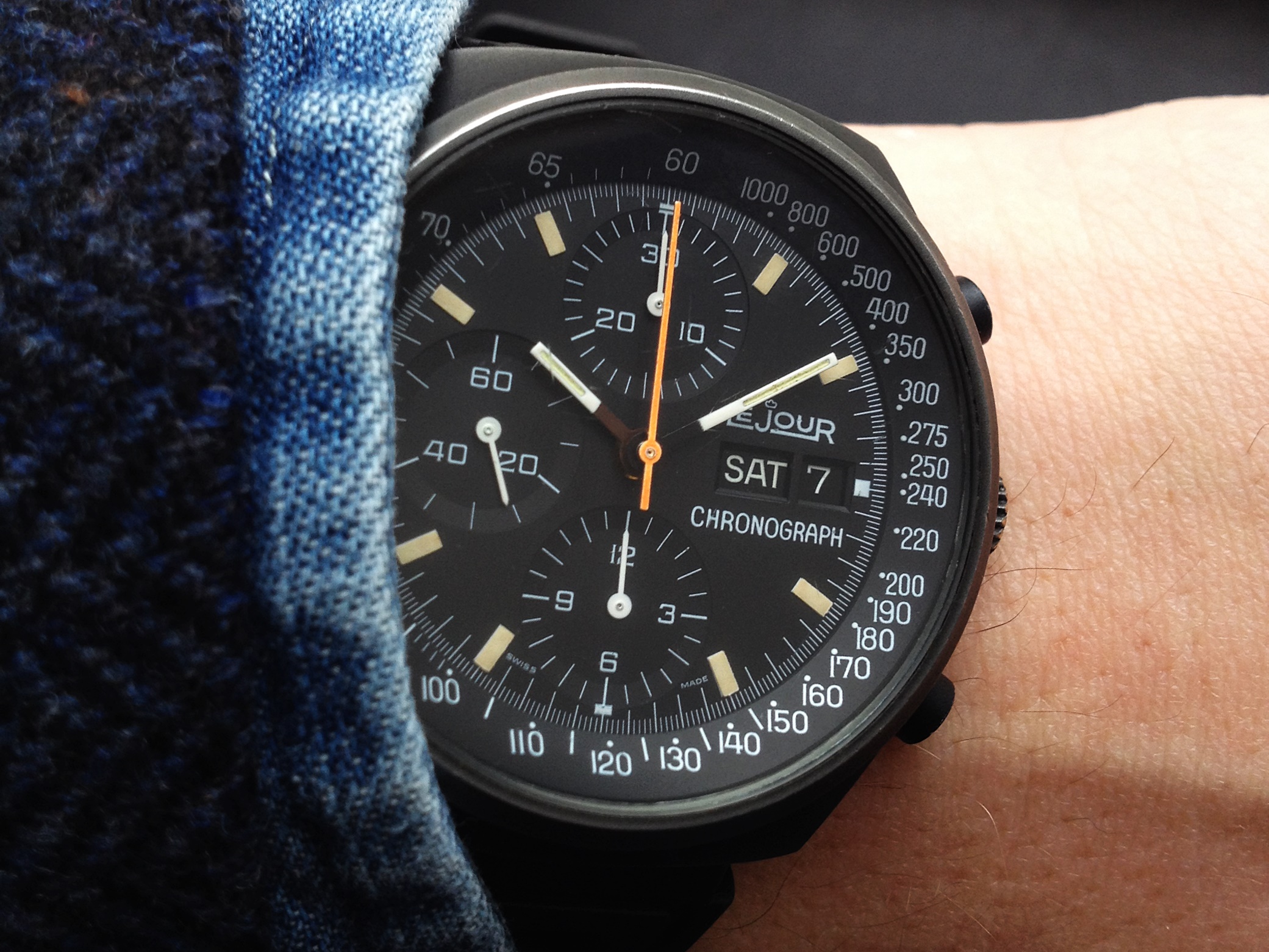 OK. So maybe I didn't became as cool as Maverick with my Le Jour but it really opened up my eyes for chr

onographs
even more just like the Tutima and

the

Tudor's

did and

I can honestly say that my venturing among the 80's and 90's Lemania and 7750 chronos

is far from over.
© All pictures by a Watch Flipper's Diary unless noted.