I thought it was really exciting when Glycine announced the re-issue of their first Airman. Being 36mm I knew it would be too small for me but it looked so nice and perfect it had to be given a chance anyway. It wasn't

that

pricey but I didn't want to get a new one when I knew it wasn't going to stay. Lucky for me my flipping

-

buddy Björn got a hold of a fairly new one quite soon after the release which I took over

when he was done

. I mostly wore it on a nato but he also gave me a flex bracelet which enhanced the vintage feeling and made it look quite cool. I also tried it on the Strapcode shark mesh which I had used for my Squale 50atm and Eterna Super Kon-Tiki but it was a little too thick and gave the impression of the watch being smaller than it actually was. I loved it for being a purist version which I still think is the best and most logical way

to display time.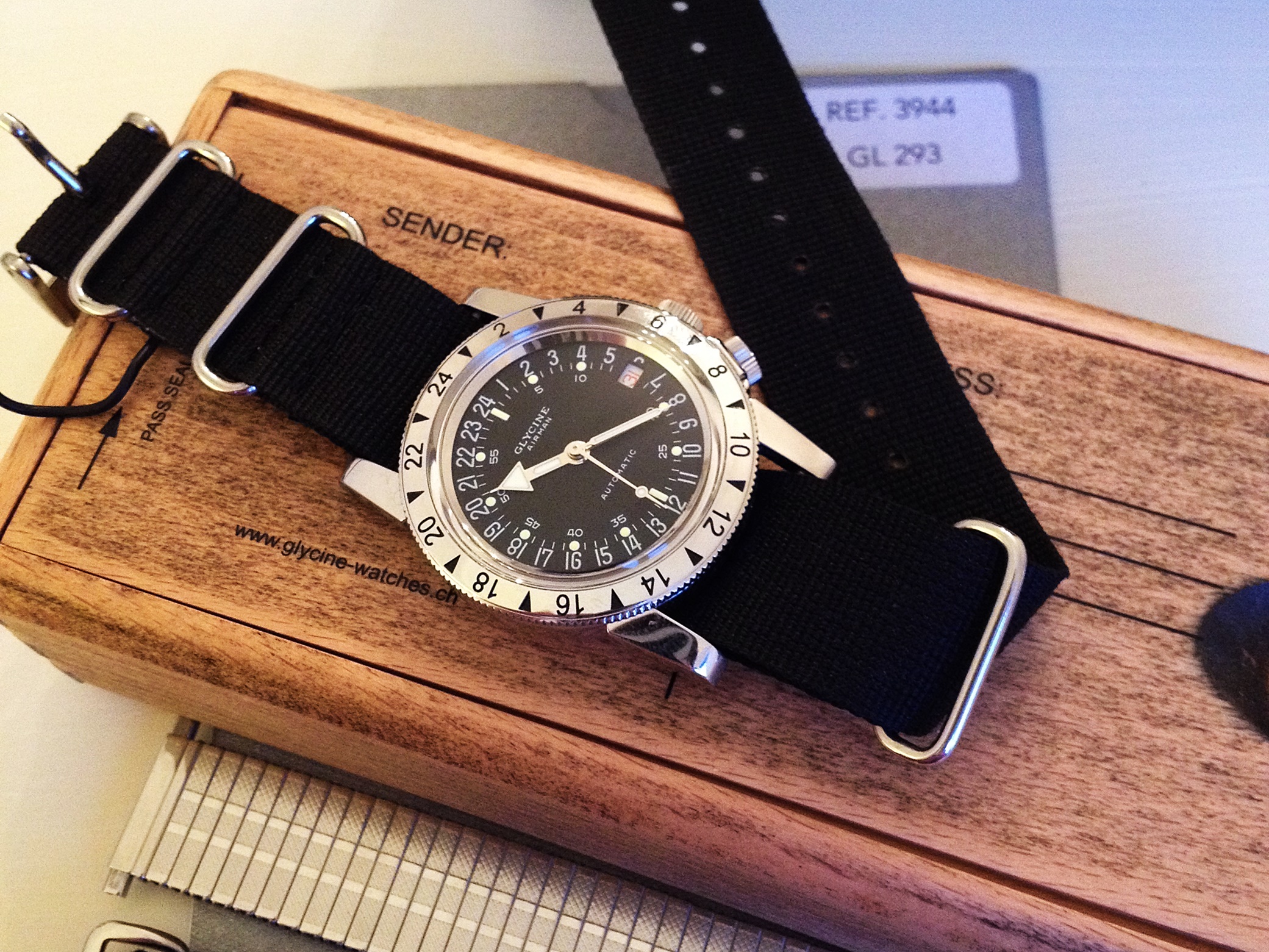 #247 - The Glycine Airman no.1, ref 3944.
Sadly Glycine has disappointed me every year since this release. I guess being bought by Invicta says it all. We're talking about a company with

a never ending catalogue of

hideous creations taking over a legendary brand with

several beloved classic timepieces

and what happens? That's right, they produce even more hideous creations and turn

good things

to shit. Truly a sad story. I think that was the main reason why I decided to let

Glycine

go. I didn't like the classic Glycine models to be associated with the new trashy ones. I've had the same problem with Doxa and I'm not entirely over that whole situation as well but to Doxa's defense I think they

have

do

ne

a better job of preserving their heritage than Glycine ended up doing.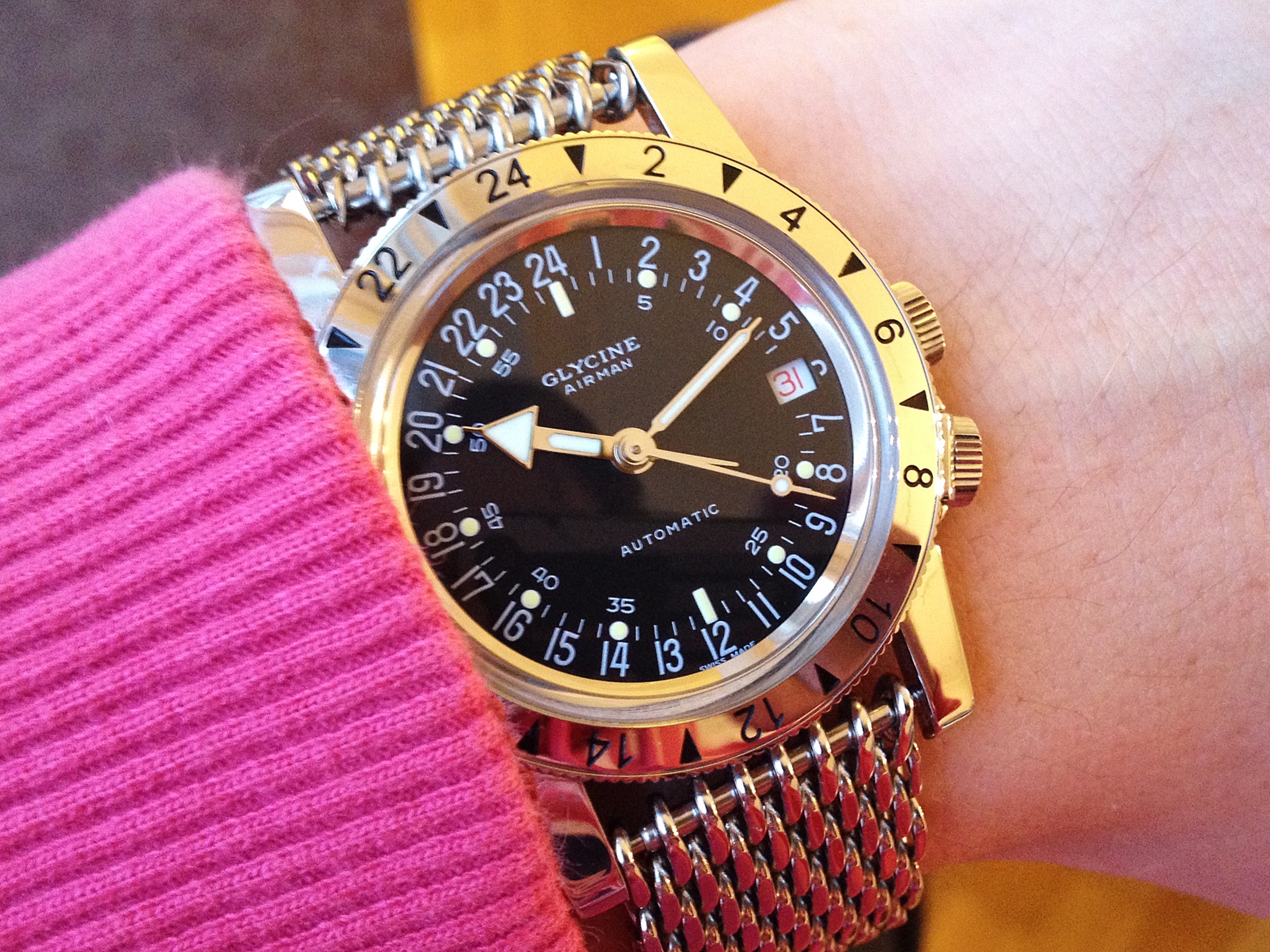 © All pictures by a Watch Flipper's Diary unless noted.