I find those Giugiaro designed Seiko's to be irresistible. I love them! I love the crazy off set design, weird angles and odd color combinations. Unfortunately I didn't discover this batch of re-issues in time. I would of course have wanted the classic black and red version, the so called Bishop, named after the android from the Sci-Fi classic Aliens, who's wearing one in the movie. That one was of course sold out immediately and is now ridiculously expensive. I picked up my SCED019 from Chino. Good price and fast delivery. I quickly realized that this wasn't a good watch for wearing on your left arm. On the other hand (no pun intended), being designed the way it is makes it perfect if you're a right hand wearer. I never wore mine and it was sold in a few days. I never even cared to size the bracelet so I was really in for a treat the next time I picked up another Giugiaro designed watch be

cause I had no clue what I was in for.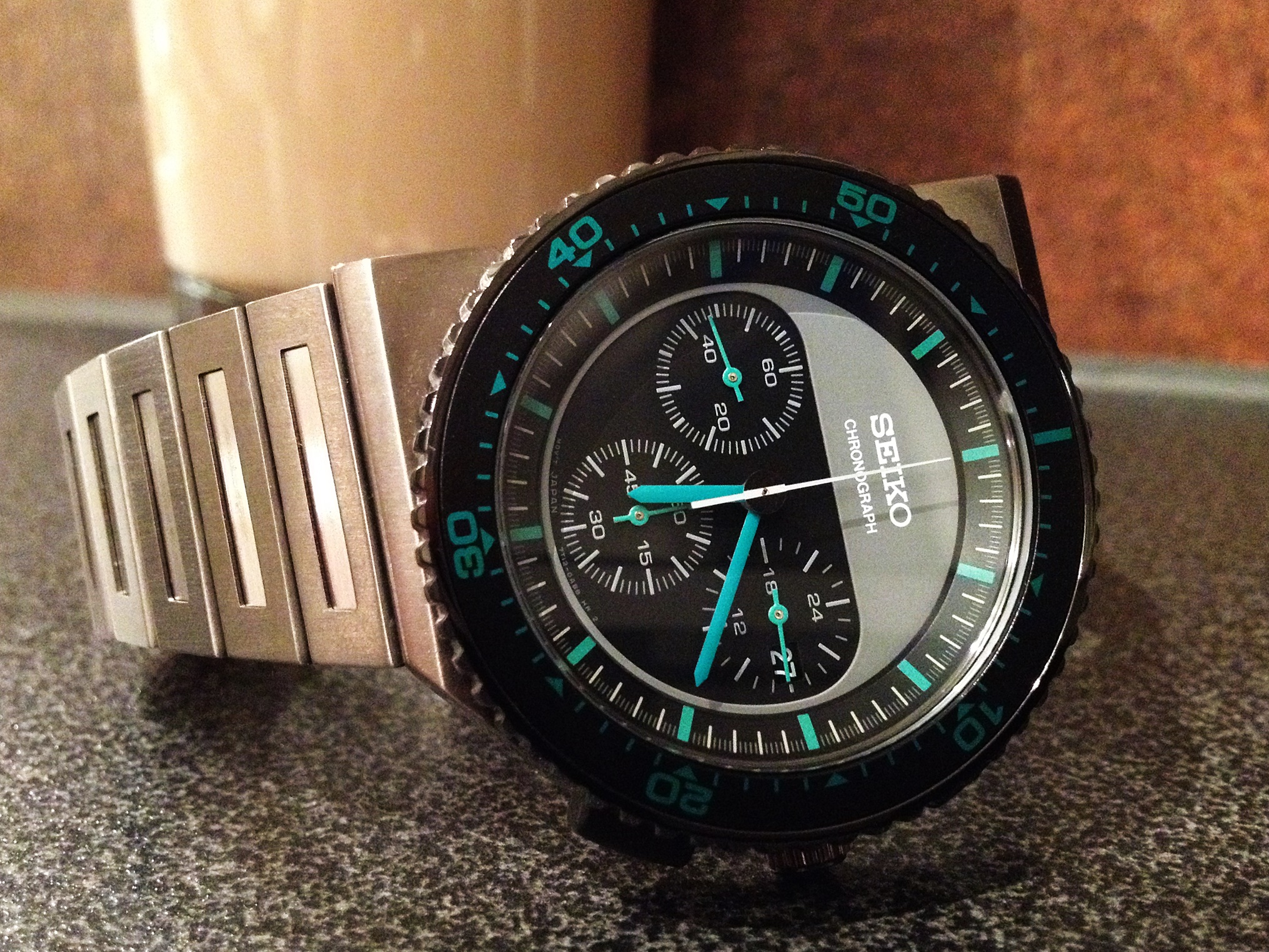 #250 - The Seiko SCED019 designed by Giorgetto Giugiaro.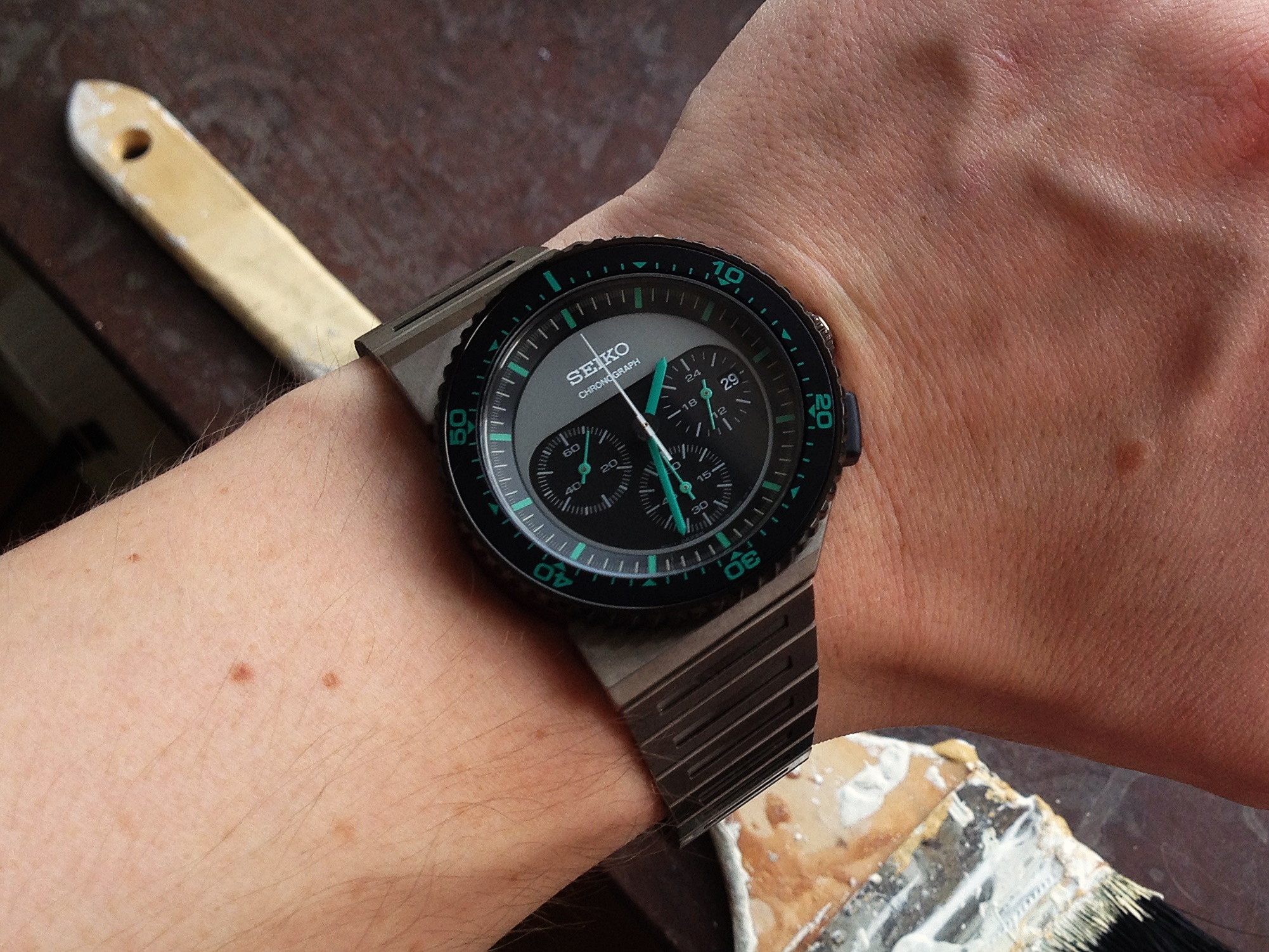 Not very pleasant for your wrist as you can see.
© All pictures by a Watch Flipper's Diary unless noted.