Being a huge fan of Seiko this specific mod was unavoidable. Since the quartz movement from the 7548 happens to fit perfectly inside the watch case of the classic cushion cased 6309, this matchup should in theory create the perfect watch because to many Seiko fans this is the best of both worlds; one of our favorite quartz movements inside one of our most beloved watch cases. The only question was: am I going to find an already modified watch or find two donation watches and carry out the procedure myself?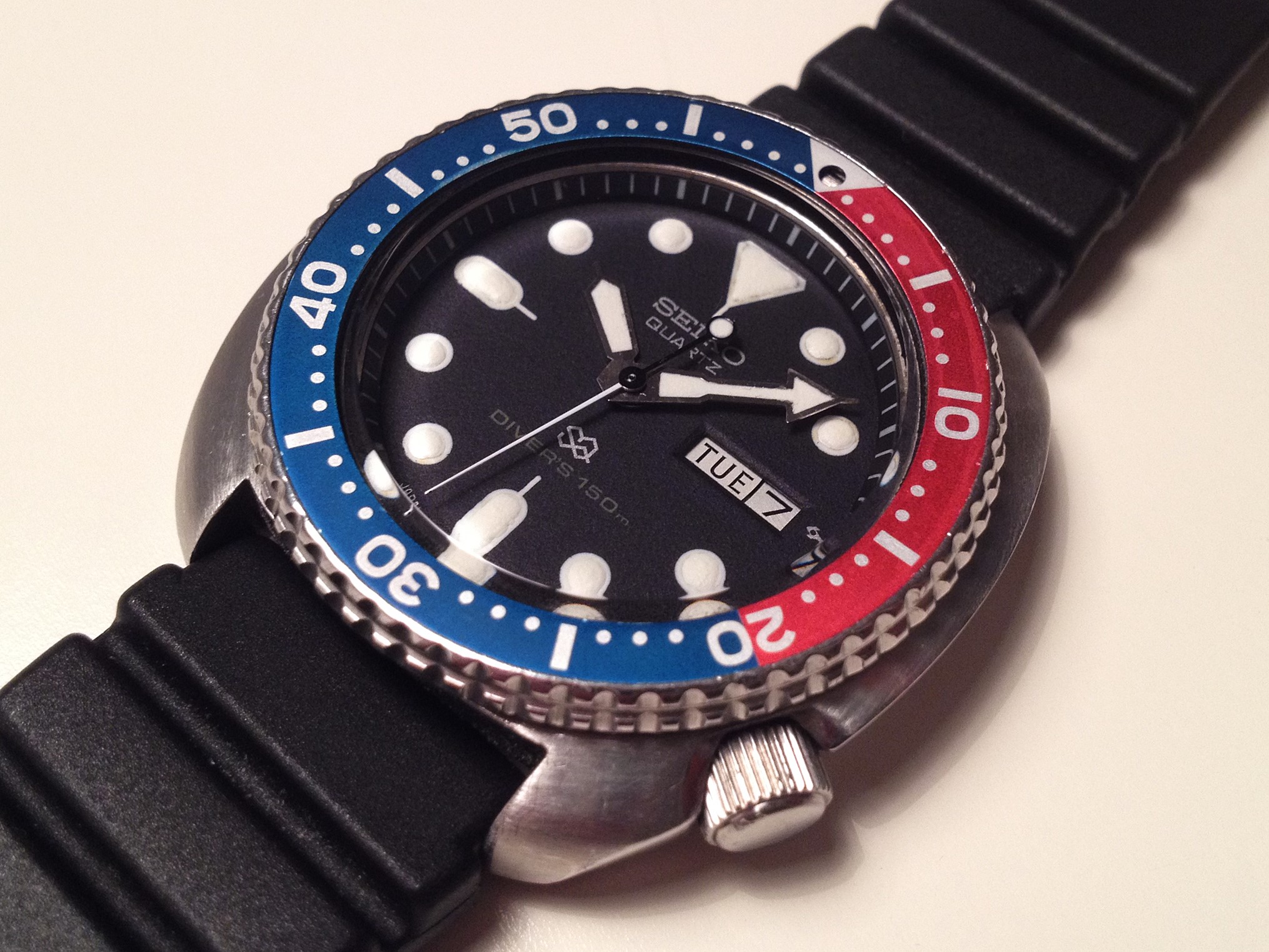 #246 - The Seiko 6309-7549 Hybrid.
Having different 6309's and 7548's in a steady rotation of course eventually led me into finding two pieces that were a good match. Breaking up two perfect watches felt like a shame but when I at one point had two mediocre examples it opened up for the perfect opportunity. Watch #242 and #245 where sacrificed and together they created watch #246; the so-called Hybrid. Watch #242 was a 6309-7040 which was all original and looked fantastic but its movement was completely run down and beyond repair. Watch #245 was a 7548-700B that had some aftermarket parts and its dial had already been relumed so I really didn't feel any anxiety over disassembling any of them. My friend Magnus helped me out with the mounting and new lume and everything worked out fine. I played around with it on different straps and was quite happy with it. It sure was a great looking beater.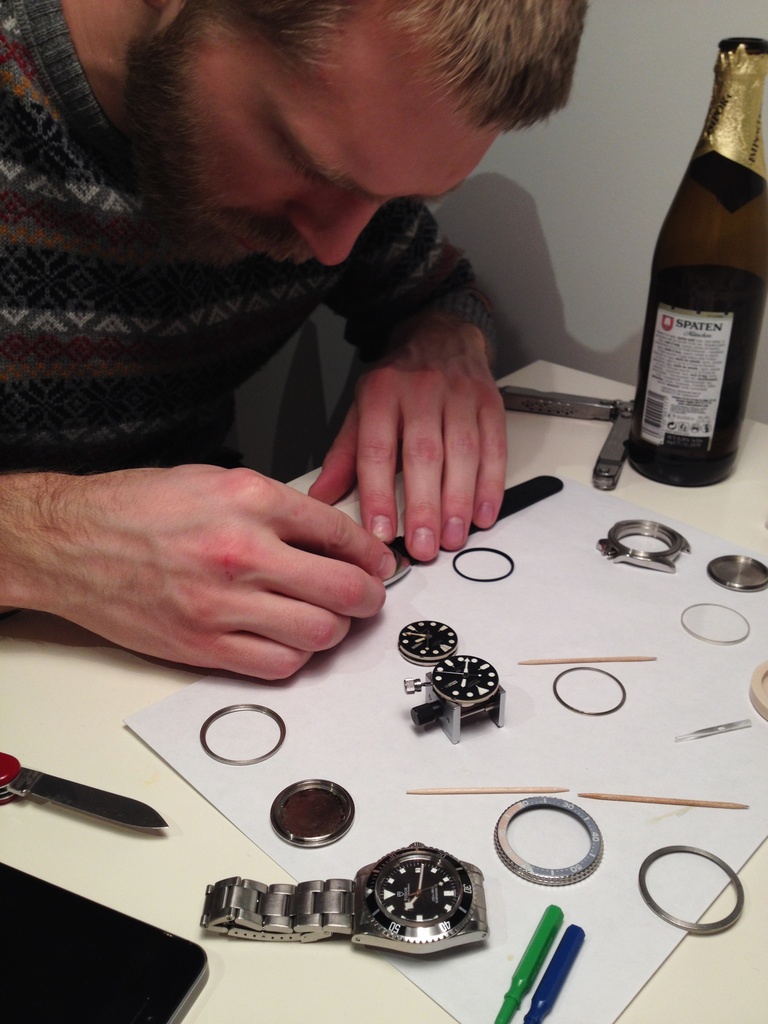 Magnus during the making.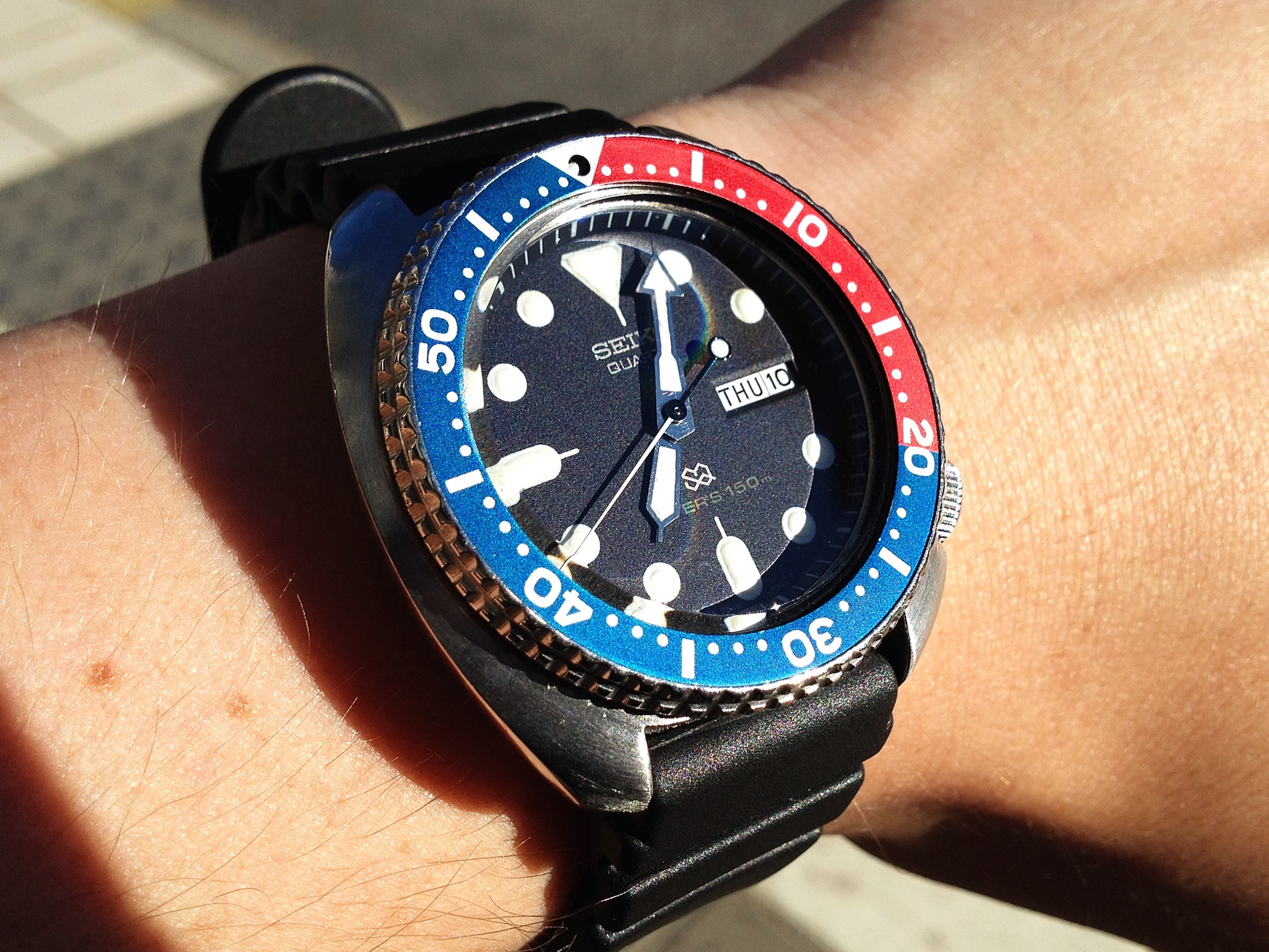 A wrist shot in the sun.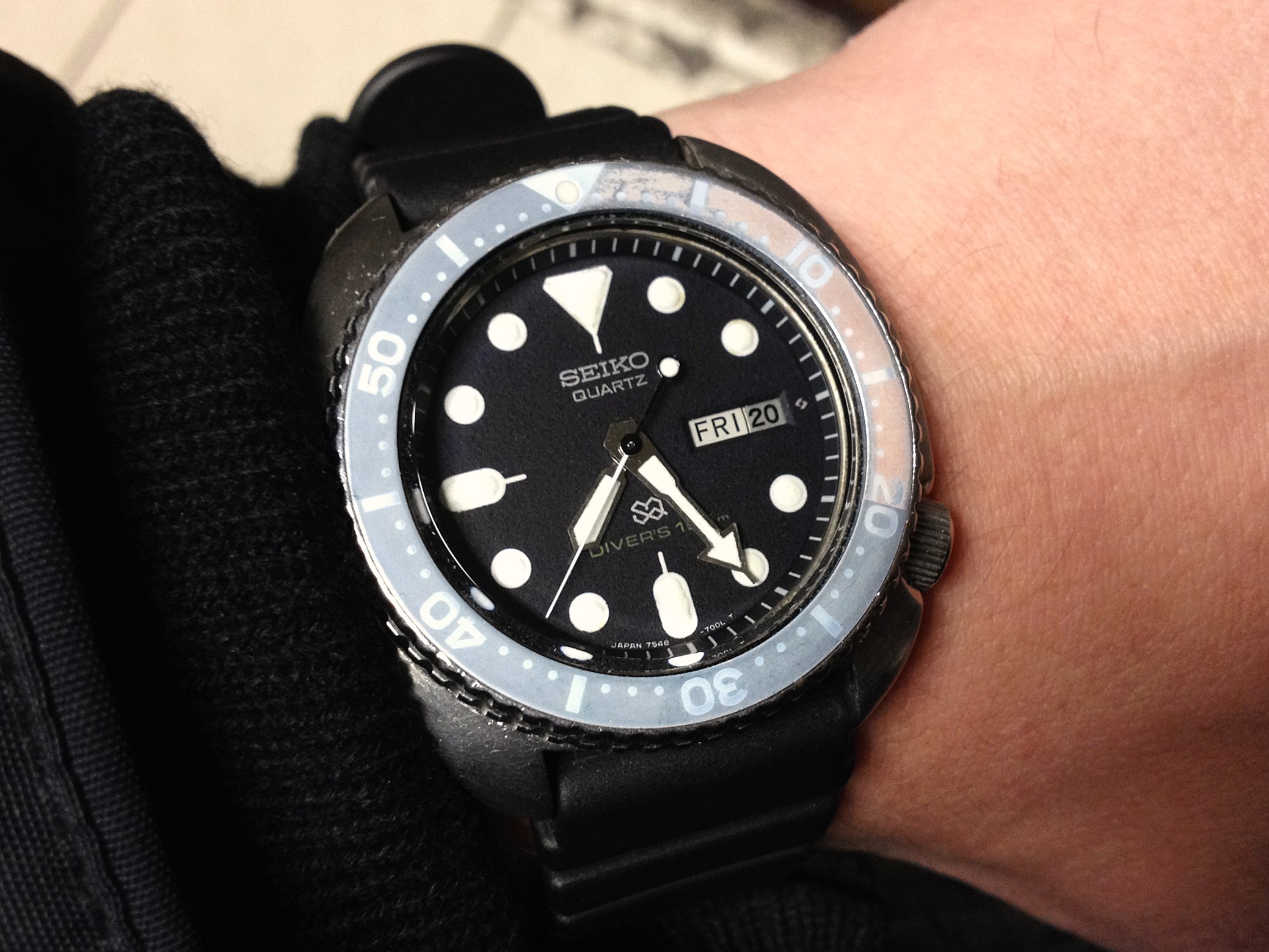 With an extremely faded aftermarket insert.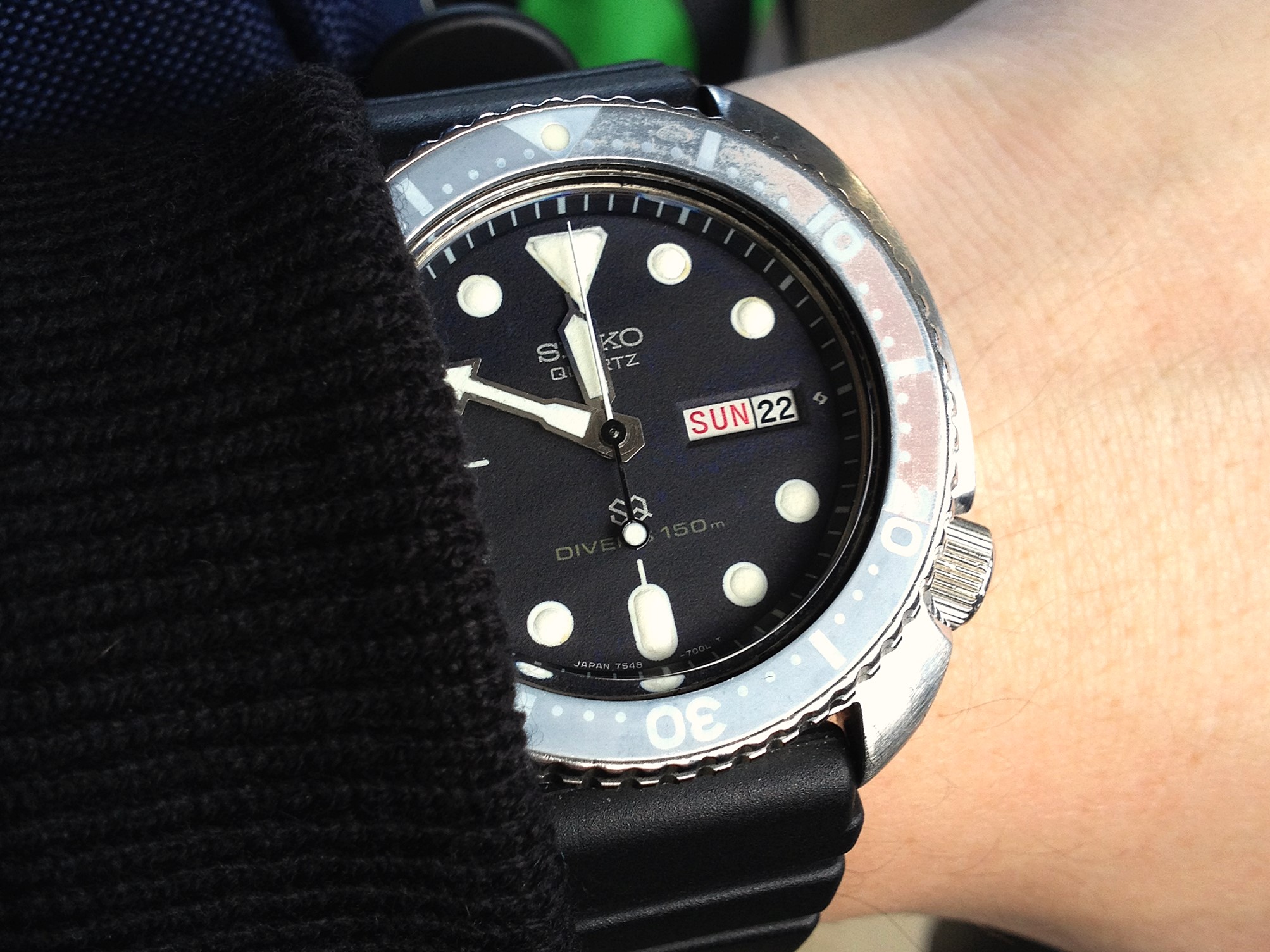 The texture of the dial was looked like a grainy paper.
In theory this should have made the perfect watch according to my preferences but somehow it didn't. As most of the modifications I've made they are fun in the beginning but then eventually they tend to become boring. Eventually the 7548 was put back together and serviced and kept for quite a long time while the 6309 was given a new a movement and then sold.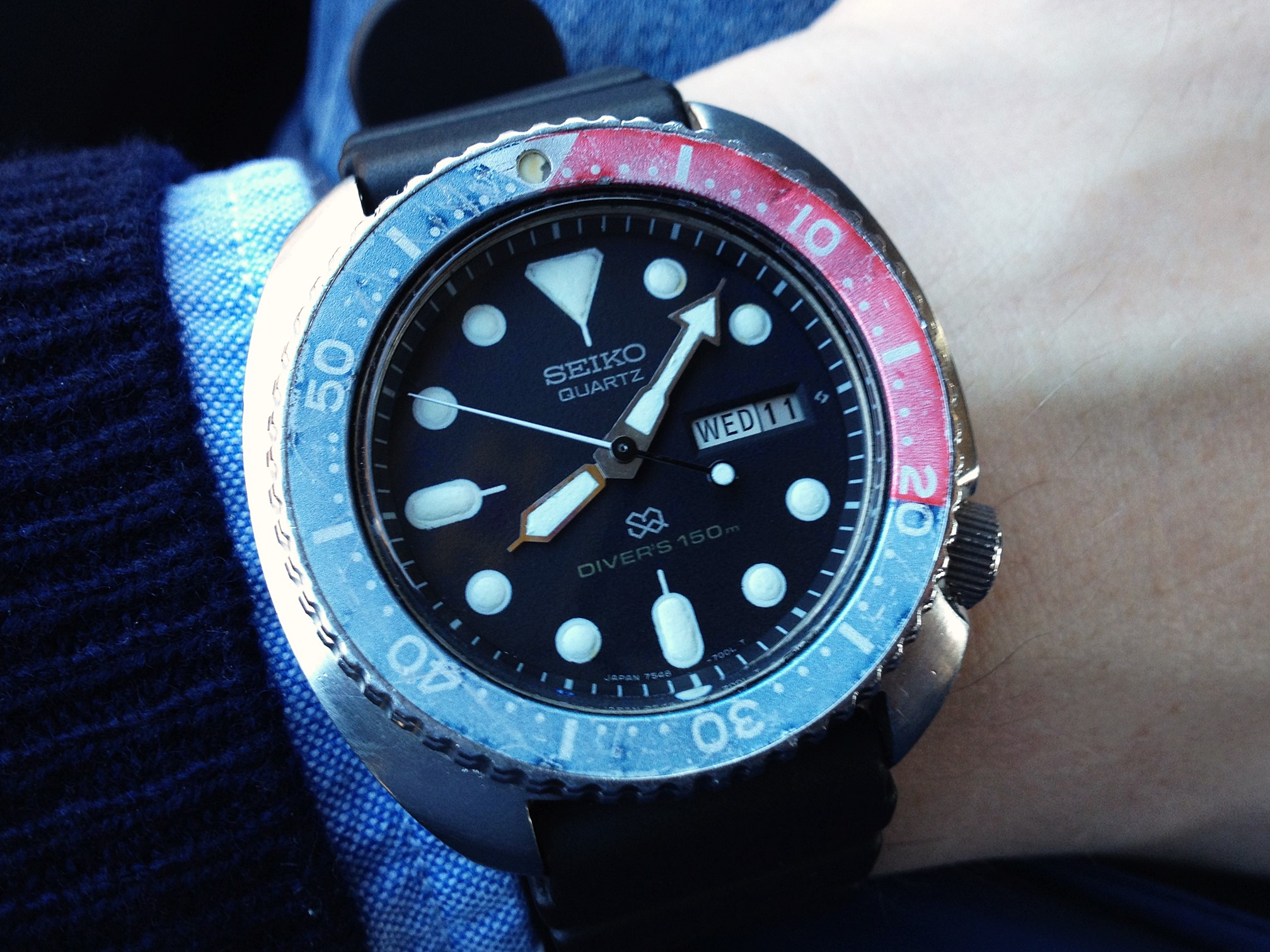 With a bleached insert from a 7548-700F.
© All pictures by a Watch Flipper's Diary unless noted.