So what do we have here? A so called Ray Mears Citizen? No, unfortunately not. But this one still is kind of cool. They do resemble each other but the BM6400 is made out of steel instead of titanium and doesn't have the monocoque case. It's basically a simpler version. But it is still water resistant to 200m and has the Eco-Drive feature. It also is way more common and cheaper (about $100 used) which are two good advantages if you're looking for a good beater. It measure 40mm excl. crown and the lug width is 21mm. Put it on a rubber, nato or a canvas and it will look great. Overall a great legible and solid watch suitable for any outdoor activities. No wonder this series of watches from Citizen are nicknamed "tough". That's just what they are. I wouldn't doubt a second that they

can't

live up to that nickname.
I've had two BM6400's. The first one I used quite much, especially

when

fishing. For instance it got to go on a fishing adventure to England were it both got wet in the lake and in the pub. I mostly wore it on a 22m silicon tropic rubber (that I squeezed in place) which looked quite good but it did attract some dust. I don't think I ever wore it on the canvas it was being delivered on.
The second one I bought because I was planning to give it away to a friend for his birthday. My friends and I came up with something else and I still had the watch. Then later my sister asked me if I had any good recommendations for a watch that she could give to her husband. Knowing what he does for a living I figured this watch was pretty much perfect for him and I haven't seen him without it since he got it.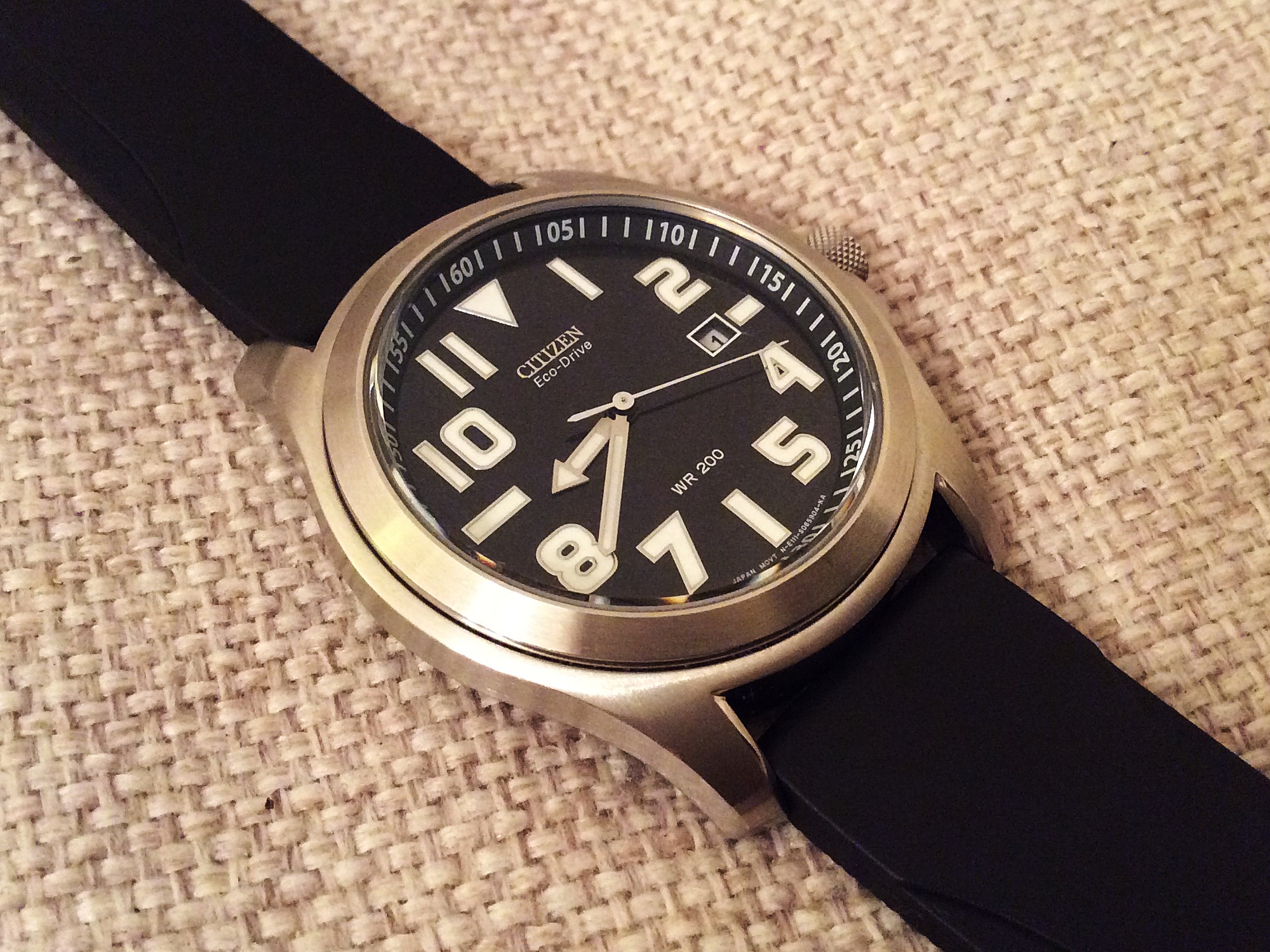 #231 - Number two which initially was bought to serve as a gift.
I know there is another reference for this watch,
BM6400-18E, which I think is the same watch but just upgraded with the Promaster logo on the dial, but I'm not entirely sure of this. Maybe they were manufactured during the same period but

s

old in different markets? I haven't

investigated that any further.
© All pictures by a Watch Flipper's Diary unless noted.