Sometimes I just got to throw in a dresswatch just to mix it up a

little

. Toolwatches in all honors but there are certain occasions when a toolwatch just doesn't do it. Oh, did that come as a shocker to you? No but it's actually true.
I was very positively surprised by the Visodate. It looked great. Perhaps a little too big for my taste with its 40mm to function as a proper dresswatch but I

guess

it

's

all about getting used to the size. As a daily wearer to the office it was great. The price was also another great thing. Anyone could afford it without having to eat noodles for the rest of the month. And judging from the quality of the movement (standard ETA 2836-2) this piece could last you a lifetime if just serviced properly.
The first one I had was the steel version with white dial which I got in early January 2014. Super easy to match with whatever shirts and jackets

I

put on. The second one, which I got in early April 2014, was the gold-plated version with black dial and that one was a little more complicated to match. Being gold it stood out in a different way compared to the steel version. Between the two of them I preferred t

he

steel version

with its cleaner look.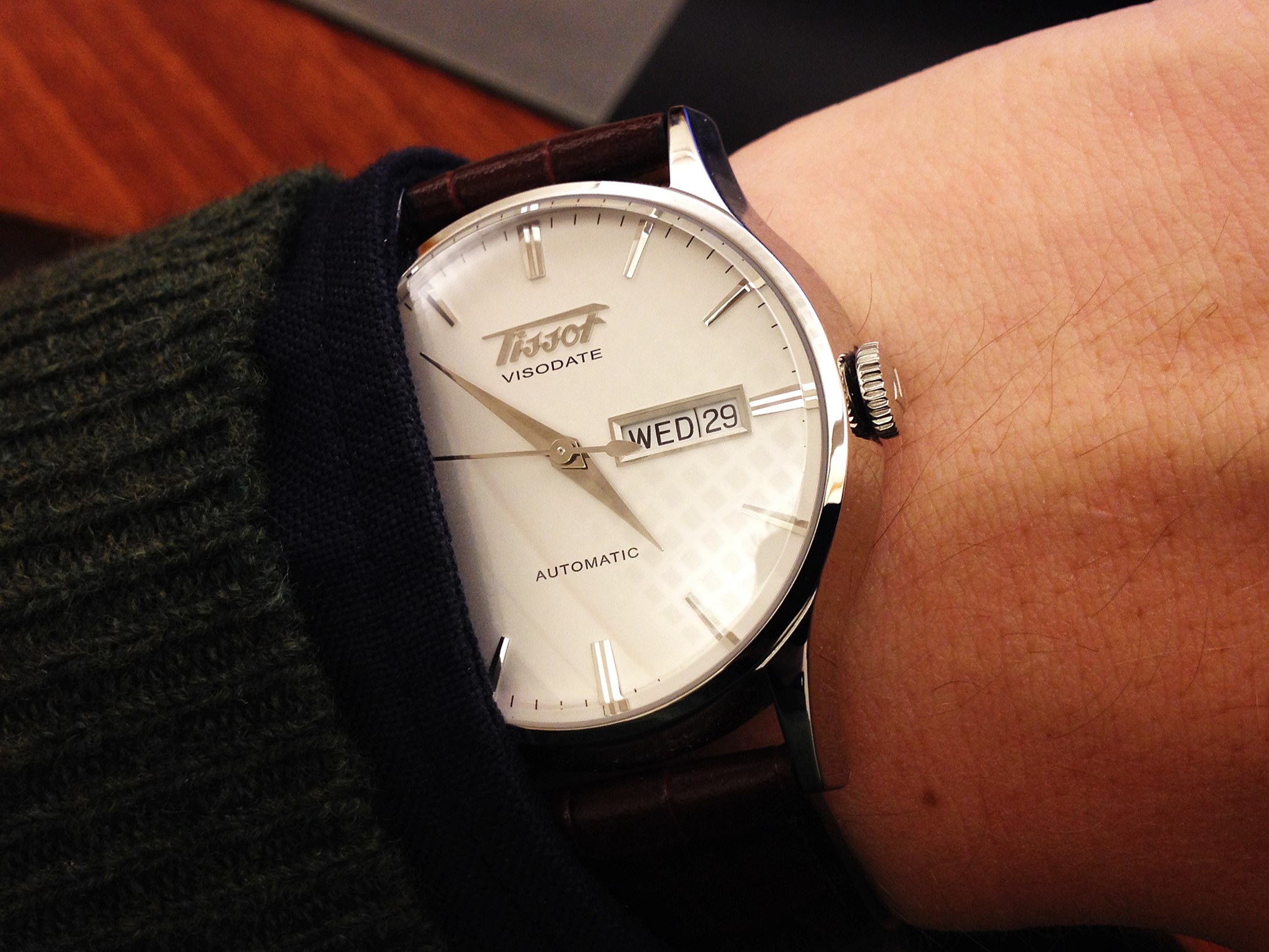 #211 - The Tissot Visodate, ref. T019.430.16.031.01.
When one of my best friends, Daniel, turned thirty my friends and I all chipped in and gave him a Visodate. He wasn't really a watch guy but he became

unexpectedly fond of

it and has been wearing it every day for the last two and a half years. Everybody needs a nice watch and if they don't agree with you just find a suitable

opportunity

when you can

force it upon them (birthdays are perfect)

and t

hey will eventua

lly

realize they

'd been

wrong. It works every time!
This was another post that could have been divided into two separate but I chose to bundle them together instead. Sometimes it feels right and sometimes it do

esn't.
© All pictures by a Watch Flipper's Diary unless noted.