I've been in love with the IWC Aquatimer ever since I had the 3548 and one day in August 2011 when a full set 3538 showed up in the for

-

sale

section (which is the place where I usually hang around) at my favorite watch forum I just decided to get it because there was nothing else more fun

available

at the

time

. The 3538 and the 3548 looks pretty much the same except for the color scheme but the two biggest differences

are

that the 3538 is in titanium instead of steel and also has a thicker case back since it is rated to a 2000m instead of 1000m.
The watch was located in Copenhagen, Denmark, and was sold by the well-known watch profile Kristian Haagen. When I received it I discovered Kristian had sent me the wrong certificate. The serial number didn't match. It was for another IWC watch. I told him this and a couple of days later the correct certificate showed up and everything was fine. The watch was in nice condition but it had some signs of wear. Titanium isn't the most forgiving material and it really is easily scratched and doesn't age nicely.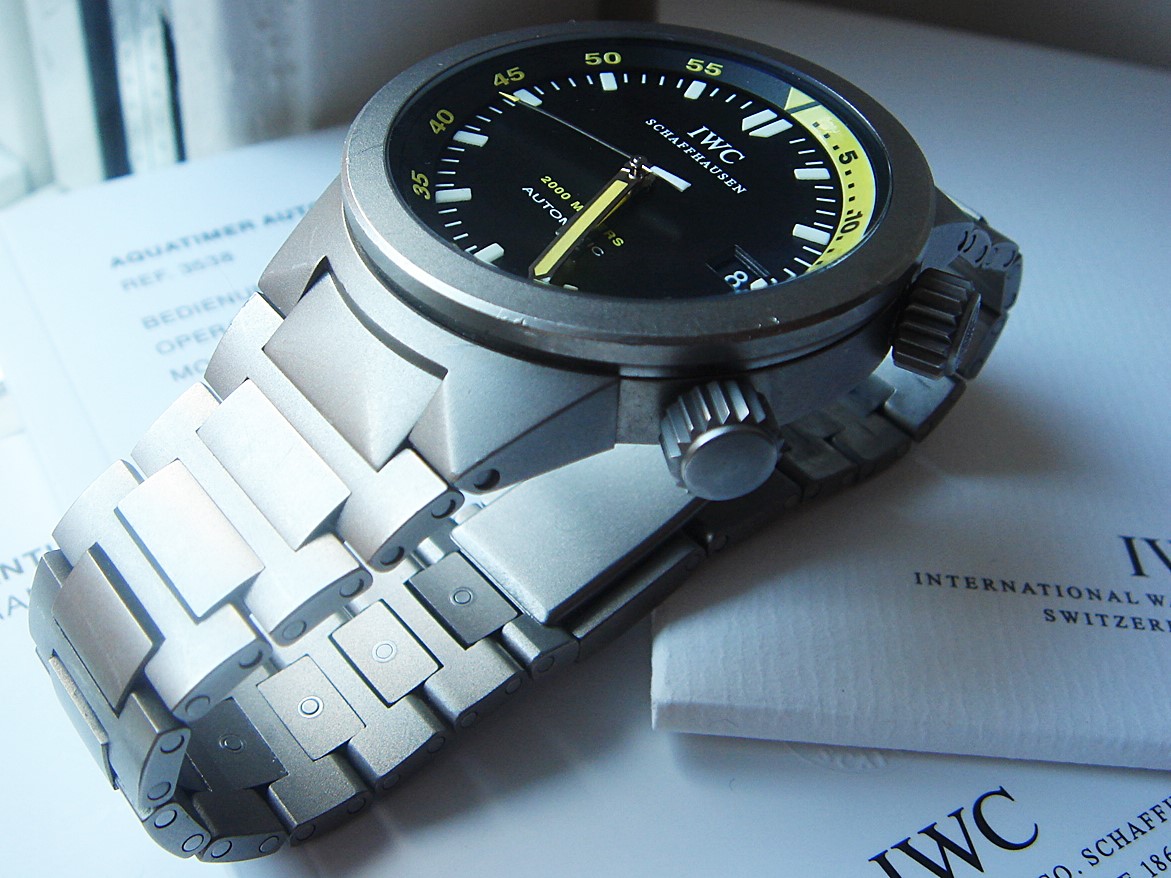 #93 - The IWC Aquatimer 3538.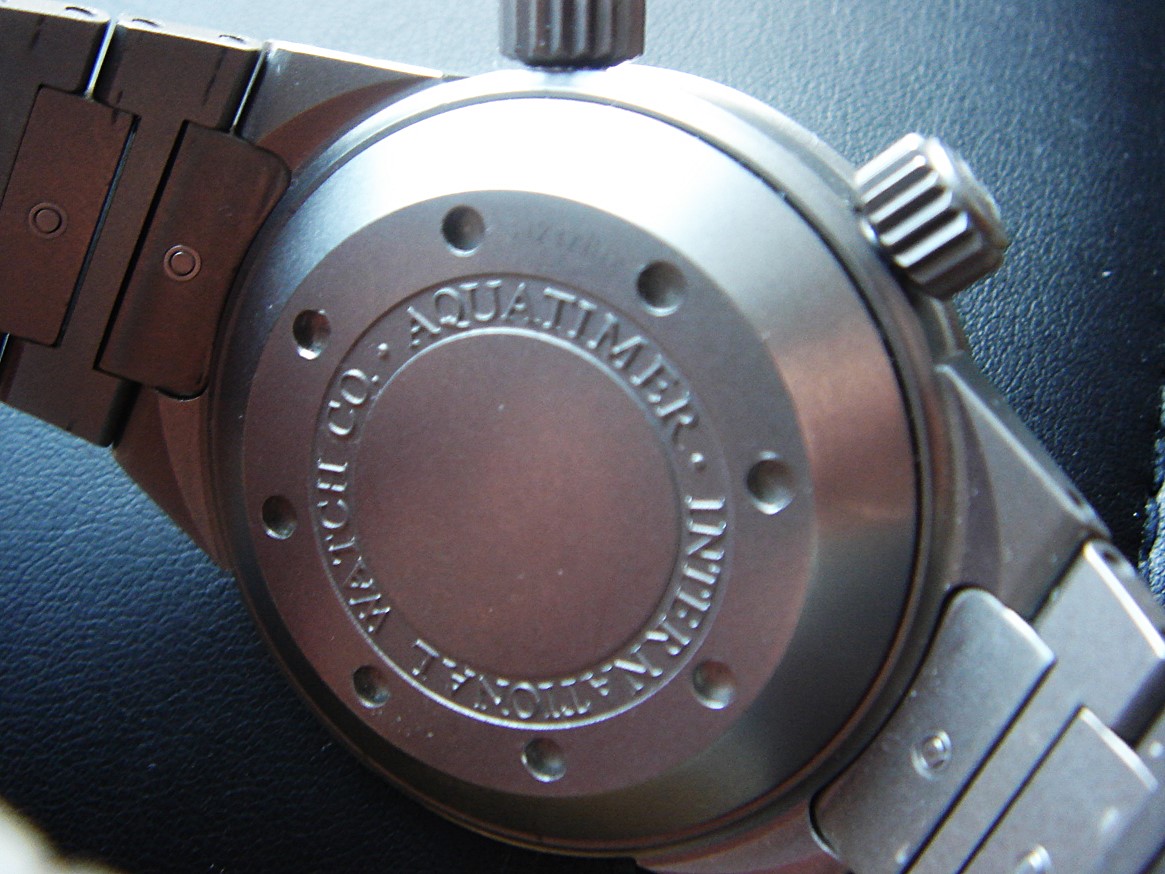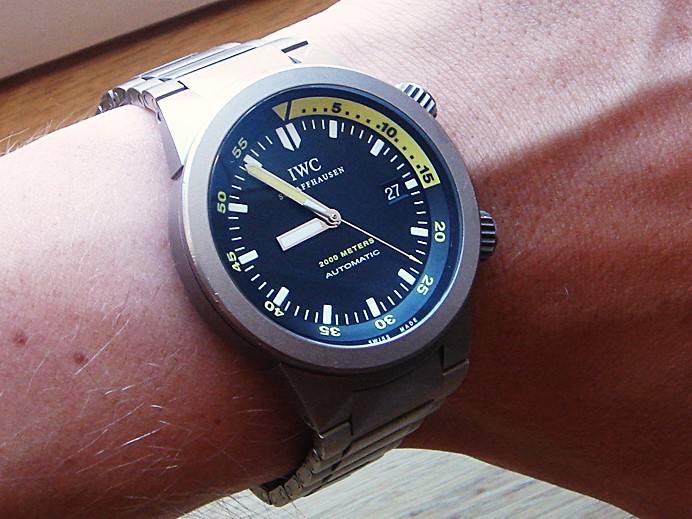 I wore it for a while but still couldn't stop thinking about the blue and orange IWC 3548 Cousteau edition. That was the one I really wanted. Looking back, I really should have gotten my hands on a Cousteau back in 2011 instead of the 3538. The price on the Cousteau edition has pretty much gone up with 100% since then which sucks. I still want one but I ain't going to pay $5000 for a used one. If I have to choose between the 3538 and the 3548 and say which one of them I like the most I would say the 3548. I prefer steel rather than titanium and I think it wears a little better due to the thinner case back.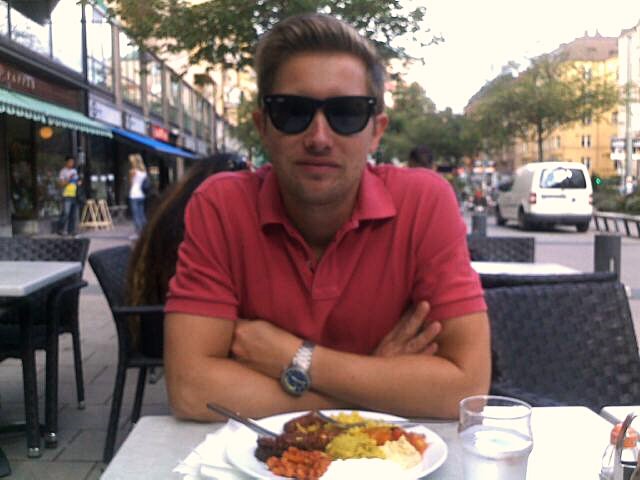 Blurry picture taken by my wife with an old cellphone but you can still identify the Aquatimer.
© All pictures by a Watch Flipper's Diary unless noted.