Isn't it ironic? One day I sell a Tag Heuer and decide it was going to be my last and the next day I go and buy another. It's at time like these I start to question myself. "What the hell is wrong with me?" My drive knows no limits and at this particular moment in July 2011, this almost brand new full set automatic Tag Heuer Aquaracer 500 shows up for about $1200, and I just had to try it. When I get a little too enthusiastic I sometimes lose my sense of rational thinking and forget about any possible consequences. I didn't do any research regarding the watch or the unknown seller. It just felt like a good price for a newly purchased Tag Heuer so I sent a PM saying "I'll take it". It was like I completely had forgot about the promise I made to myself the day before about not getting another Tag Heuer and I pursuaded myself by repeating over and over that this was a new Tag Heuer and not a vintage one available with the Heuer logo and therefore

could be seen as an exception.
As soon as the money was transferred, that was when I got time to think. Could something be fishy? Did the certificate have the stamp from the AD? Could I have missed some important information in the ad saying it was running bad? Could it be fake? Hell, could it have been stolen? Had the price been as good as I thought it was or was I mistaken? Could I flip it without making a

big

loss? But perhaps I was going to keep it… For real? Get a grip man! It was a Tag Heuer. Of course I was going to flip it!
Finally the package showed up. Was there even going to be a watch inside or was I about to unwrap a brick? Of course! I had been scammed. The Aquaracer 500 was a brand new model. How could I have been so blind?
It turned out that the package contained a full set Tag Heuer Aquaracer 500 in perfect condition. It actually blew me away a little bit. It was much better than I could ever have imagined. The overall finish of the details were really nice. I loved the tapestry dial and the rubberized bezel (even though I didn't like the action of the bezel). The bracelet felt a little sharp and could have been more comfortable. It had a see through case back were the new Calibre 5 movement was visible (but from what I understand it is pretty much a basic ETA 2824-2 with an engraved rotor and some minor modifications).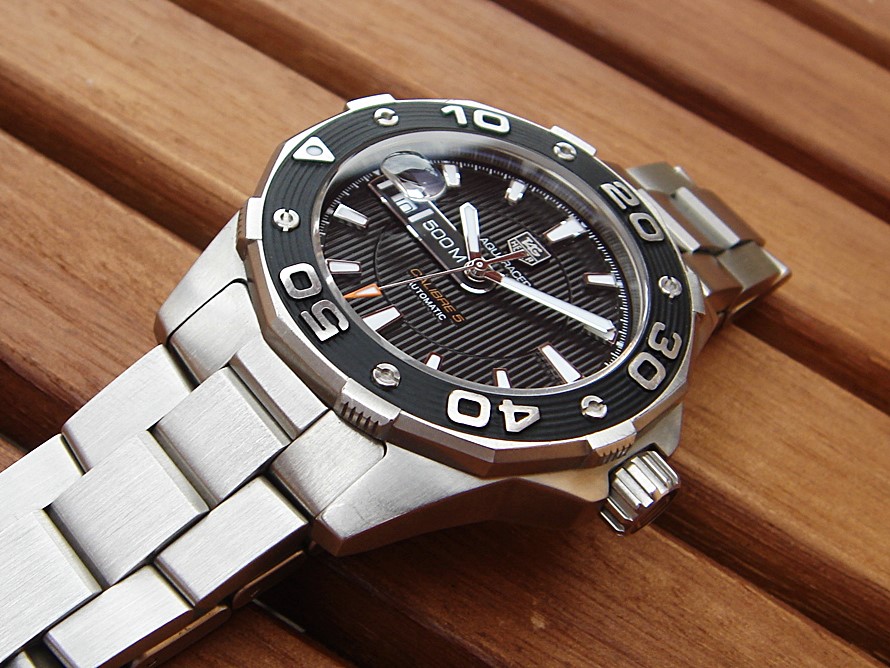 #89 - The Tag Heuer Aquaracer 500 ref. WAJ2110.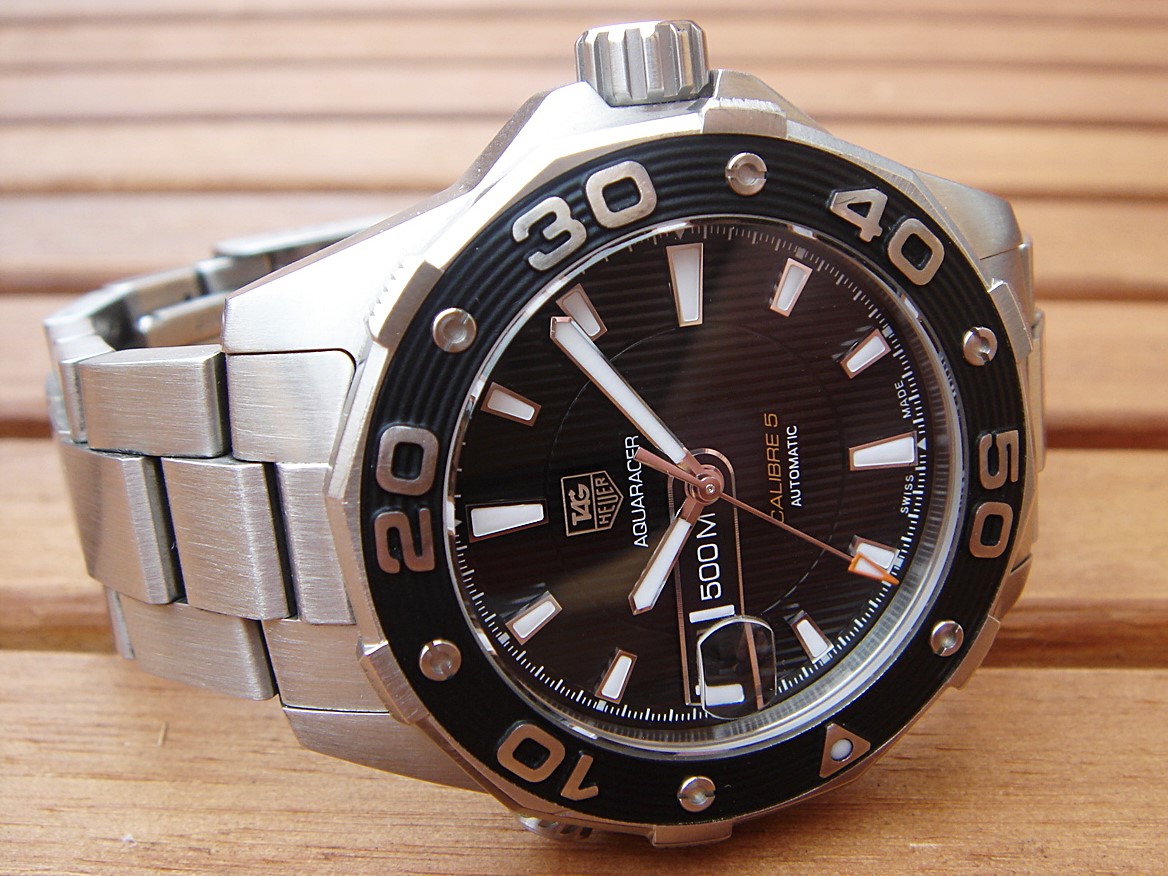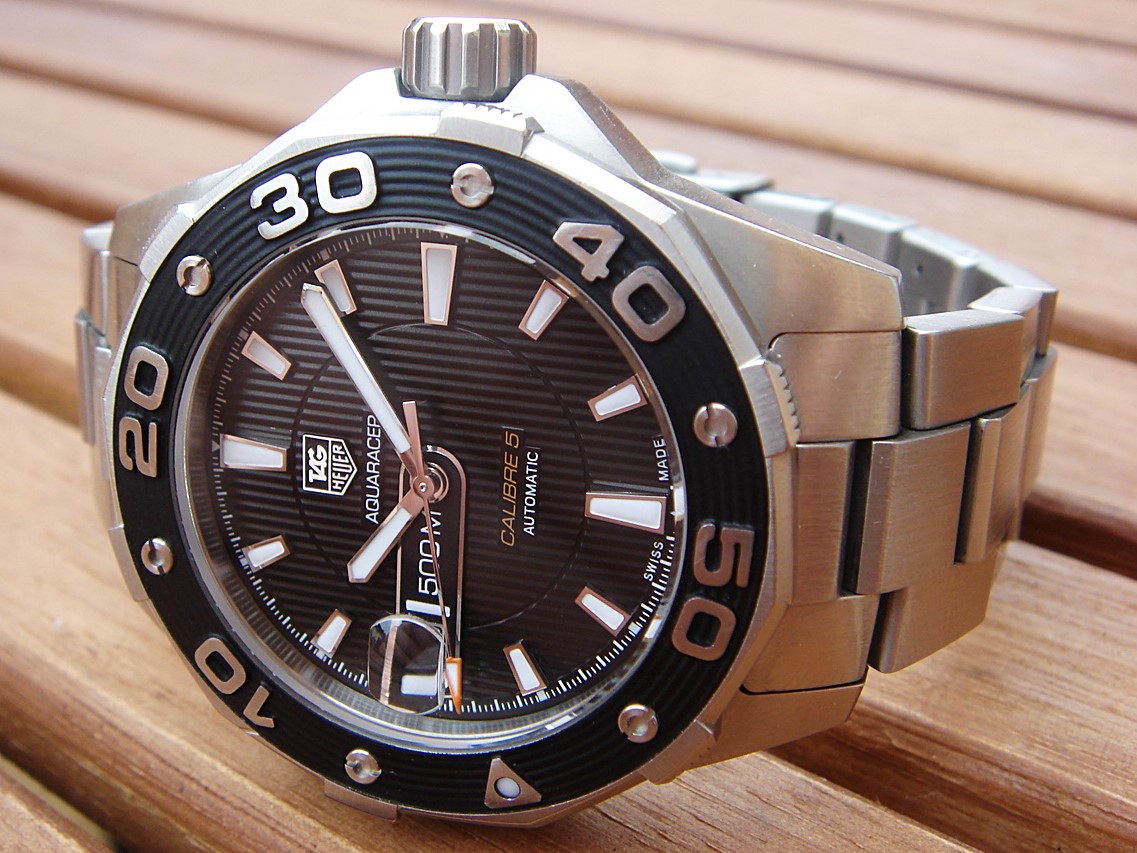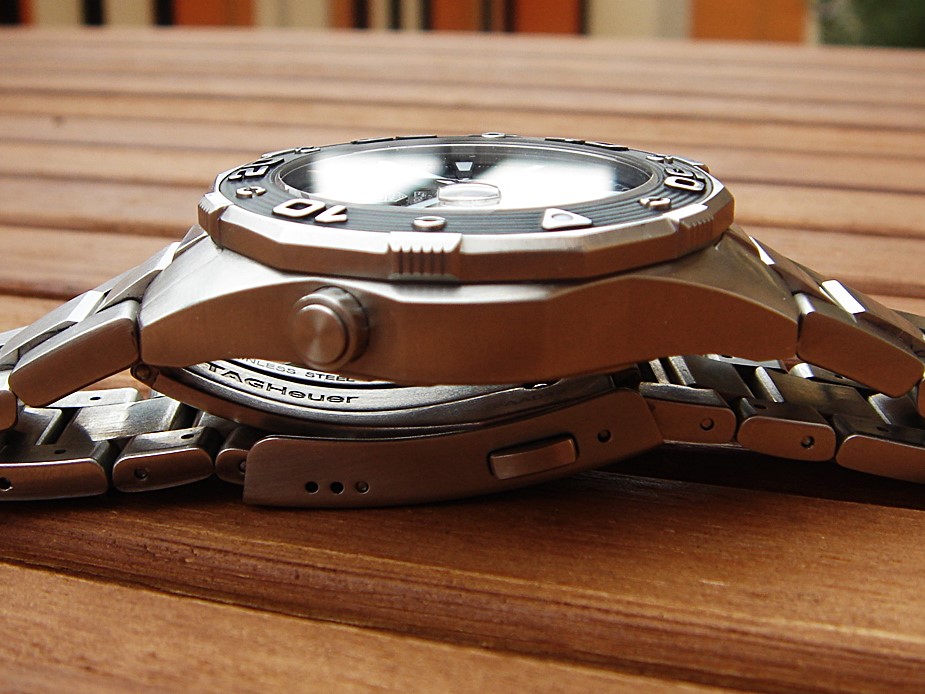 From the left. Helium escape valve at 10 o'clock.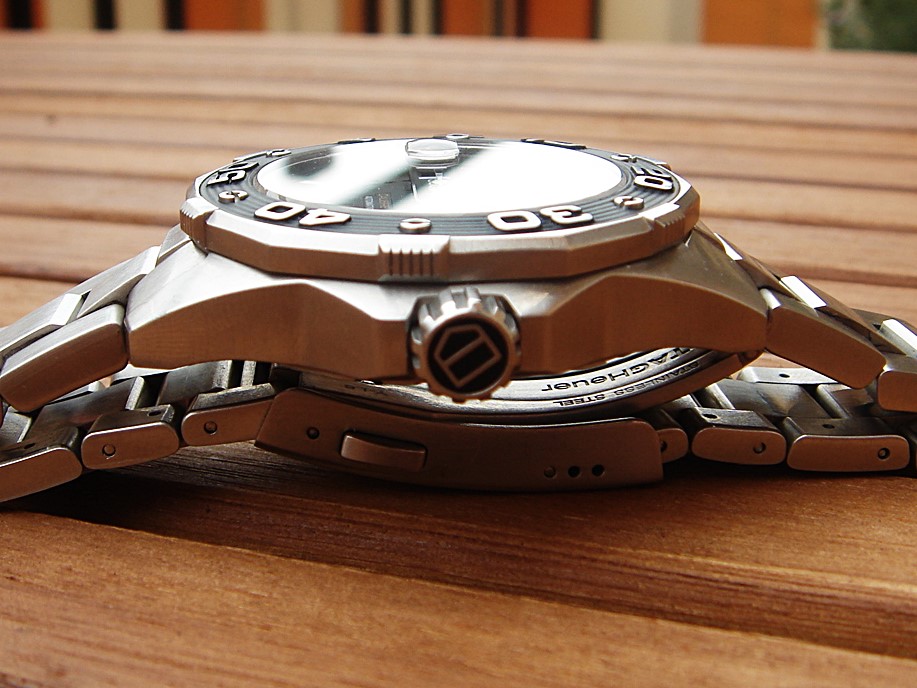 From the right.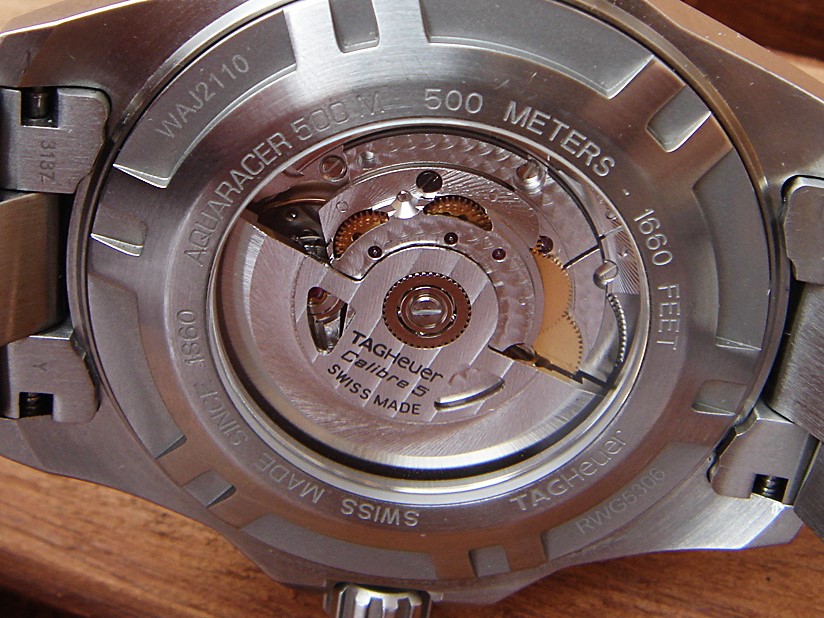 See through case back. Calibre 5 movement.
I think the ref. WAJ2110

with the bracelet

had a MSRP just below $3000 and paying $1200 for an almost brand new one back in 2011 must have been a really good deal. There was no problem flipping it when I decided we were done and I got my money back. I'm really glad I

took the

chance to give this one a try and it really was much better than I had expected.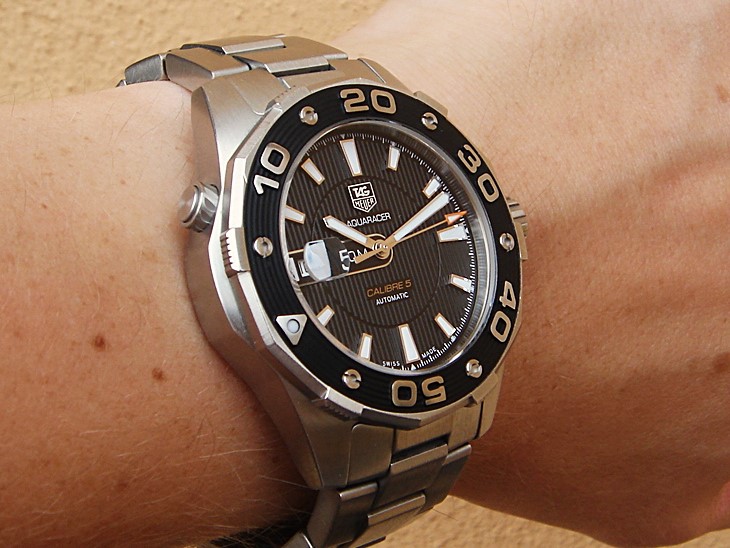 Wrist shot.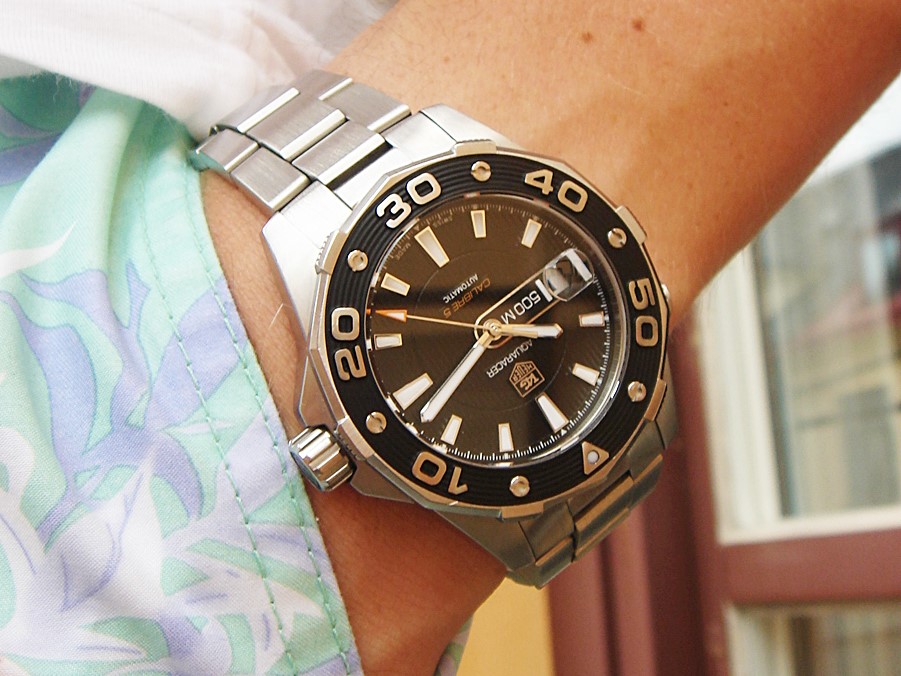 A pocket shot.
© All pictures by a Watch Flipper's Diary unless noted.