What a great watch! I didn't study the history of this model very much before I bought it and really don't know much about it but I know it has been produced with both the Heuer-dial and the newer Tag Heuer-dial. This one had the Tag Heuer-dial but the crown had the Heuer-logo only so perhaps it was a transitional model? It was cool anyhow. It takes a lot for me to go vintage but this watch case, as you should know by now, really gets me going and also it was a quartz, which I love, so I was hoping it was going to be good to go from the start and wasn't going to need an

overhaul

right away. I received it on the original jubilee bracelet and the clasp had the Tag-logo if I remember it correct. It was really great to wear and

t

he tritium actually lit up

unexpectedly well

. A killer watch!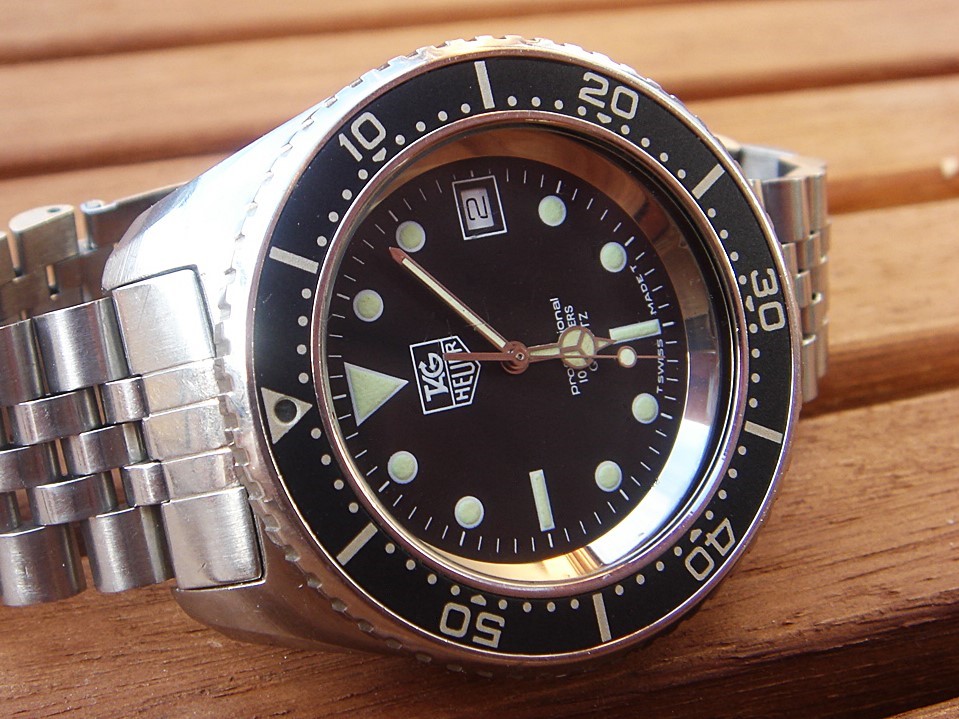 #88 - The Tag Heuer Professional 1000m Quartz.
So why did I sell this one you might wonder? Well, since there was a Heuer-version available it bothered me that I had the slightly less cooler Tag-version. I had a hard time seeing the Tag-logo on something that to me looked like a vintage watch. I was still associating Tag Heuer with Formula 1 and modern chronographs and not vintage dive watches. But I'm not even sure if this one could be classified as vintage just yet since it possibly could be from the early 90's. Anyway, if I'm going to own this model again one day it has to be the Heuer-version. That one with the quartz movement is just perfection.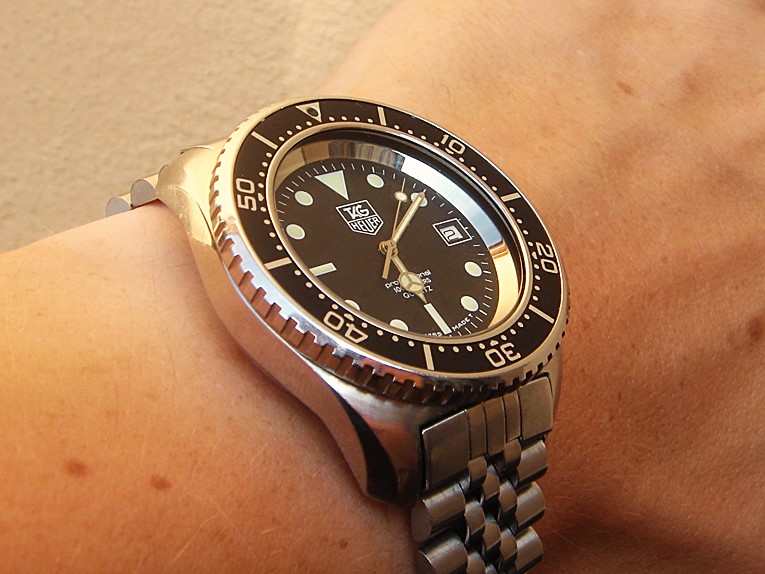 Wrist shot.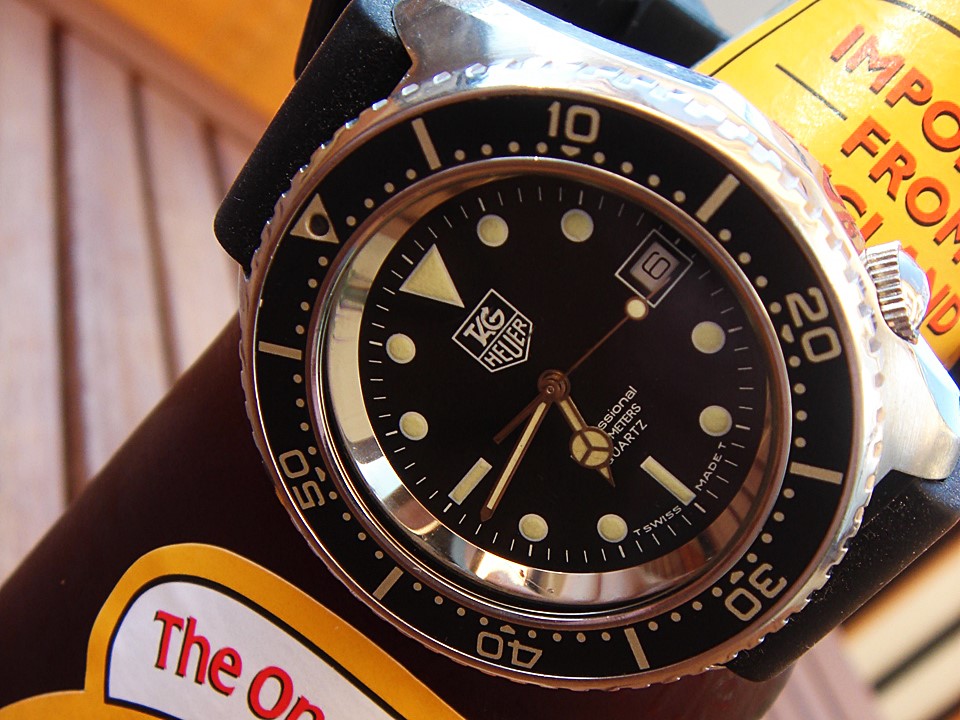 Bottle shot. Timefactors rubber.
UPDATE - December 12th 2016
A while ago (in late September to be more specific) this one unexpectedly returned to me in a trade. It was a dear reunion because I had really missed it. It looked just as beautiful as when it left me August 2011. Unfortunately it was only for a short stay because I had other deals going on and goods simply had to move. But I still got to wear it for a few days which w

as

really nice.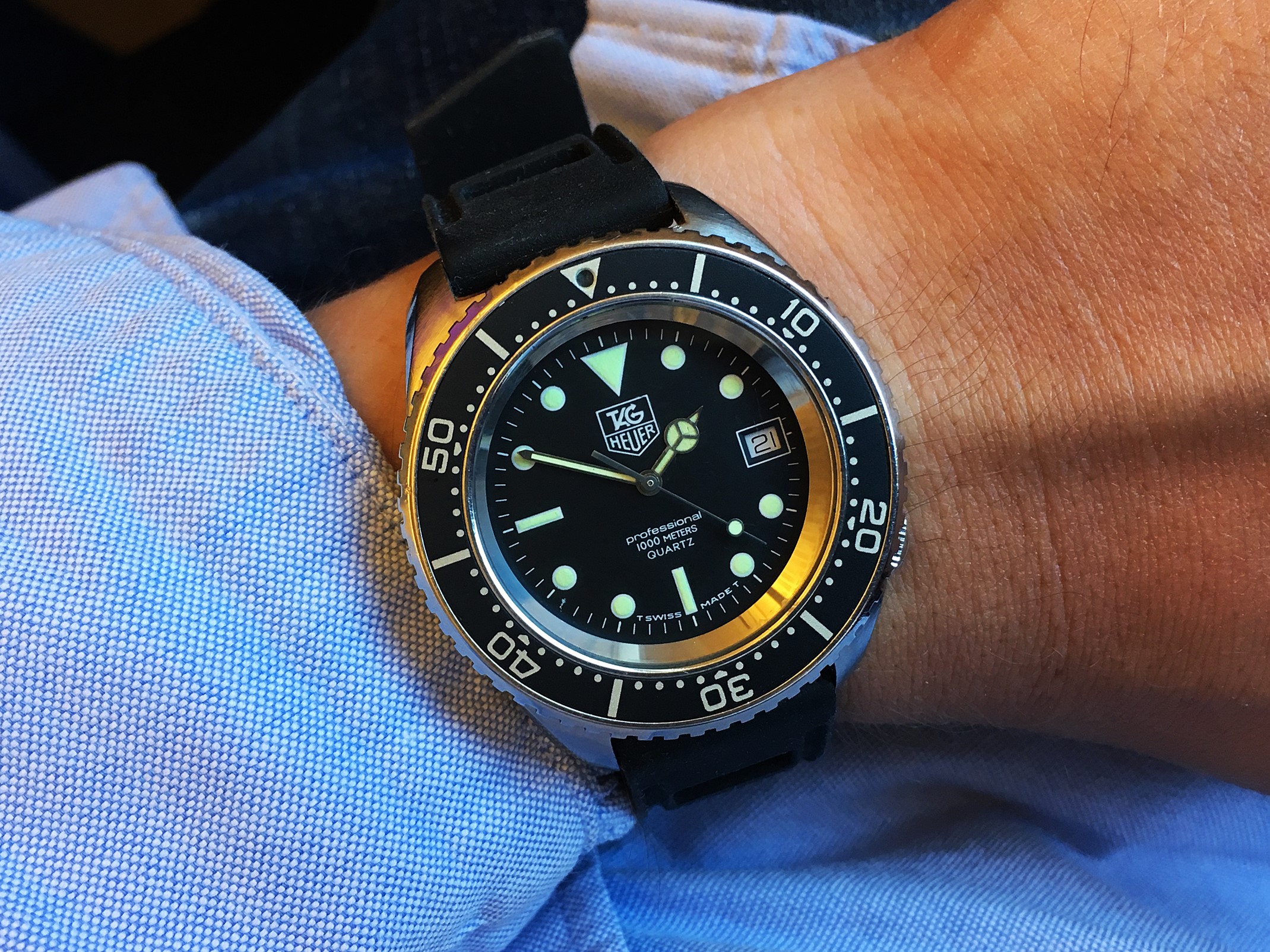 Wrist shot at work.
© All pictures by a Watch Flipper's Diary unless noted.