Funny G-Shocks. I absolutely love them! The more crazy-looking the better. Like I've written before: they are like drugs and once you start you only want more and it quickly becomes a habit. Here are two examples of G-shock's I bought just for fun right before going on vacation two years ago. I wasn't looking for a G-Shock with any high-tech features, I just wanted something durable that would tell me the time. I was more focused on something with a cool look that would pop and I ended up with these two. The golden one made me look like I tried to want to be a rapper and the crocodile skin version looked like it had received a really bad STD. Both of them eventually ended up with my friend Leben when he also was in the need of a cheap beater. First he took the crocodile I think but somehow he lost it after a while. Then he took the golden one but in some mysterious way he managed to lose that one as well.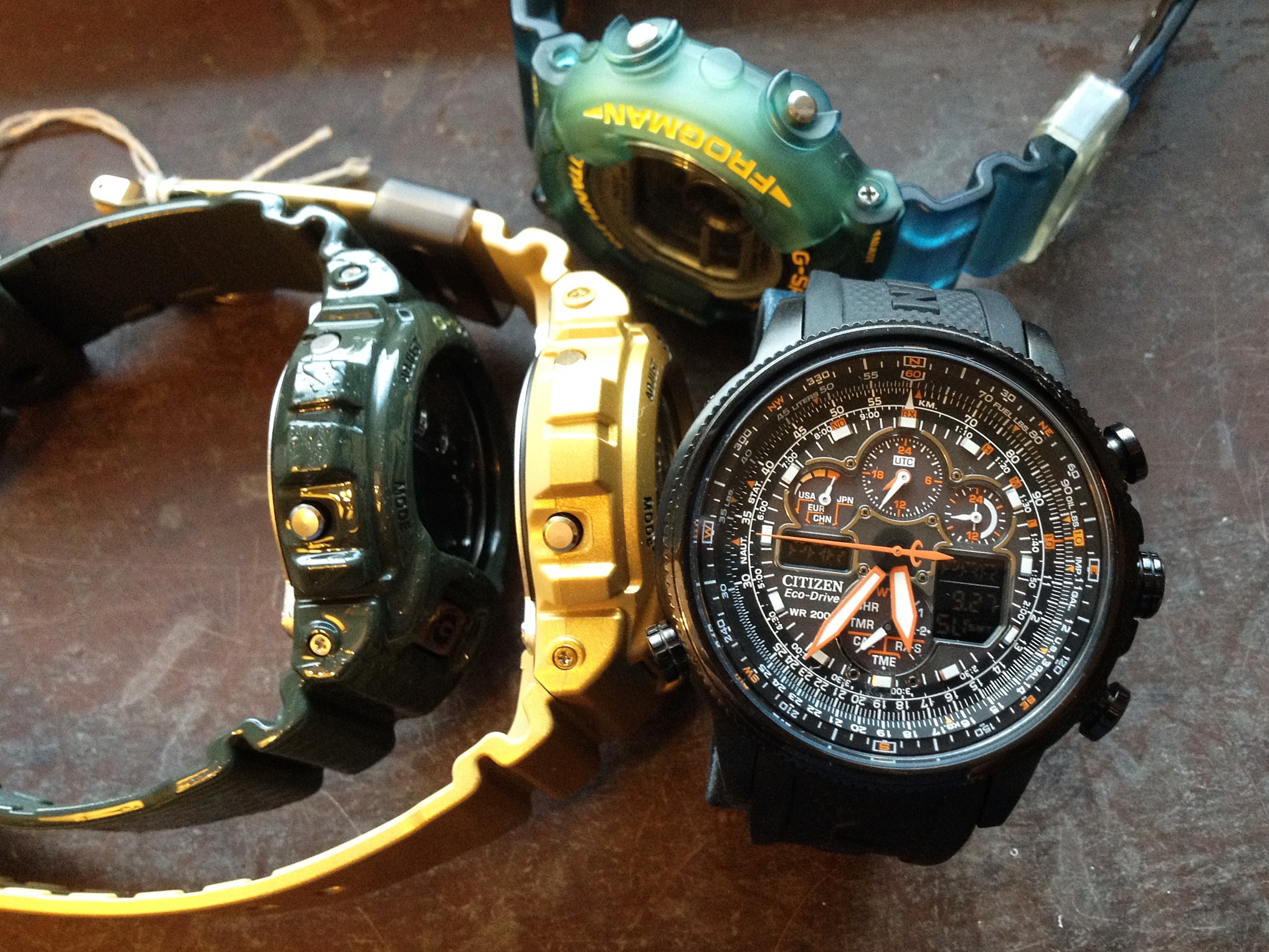 #257 & 258 - Seen to the left. The green DW-6900CR-3D and the golden DW-6900GD-9D. More about the Frogman and the Navihawk in upcoming posts.
G-shock's doesn't always have to be expensive but the cheaper they are they usually lack some of the more necessary features. To me Multi-band and Tough Solar features have become two features that are essential when buying a G-shock.
© All pictures by a Watch Flipper's Diary unless noted.