The Tiger is such a badass watch. As I mentioned last time, the Tiger was delivered together with my first 50atm directly from Squale. I actually thought it looked pretty ugly at first sight but it was quite cheap and when purchasing two watches I received a little discount so I decided to get them both. It looked like something I'd never seen before which also made me want to try it and see what it was all about. Yes, it had some Omega Plo-prof feel too it with its red push button on the side but apart from that it didn't feel like a Plo-prof at all. It was actually super thin which was quite unexpected. Going through all the details of The Tiger you realize it's a rather unique piece.
Just as the 50atm the Tiger was also built from NOS-parts and fitted with a new ETA movement. The movement inside the Tiger was calibrated perfect and really kept the time super accurate. It was delivered on an ugly baby blue rubber that wasn't as comfortable or nice looking as the one on the 50atm. I mostly wore it on a black 20mm rubber from Timefactors that looked like an Isofrane rubber but made of much crappier material. The Tiger is designed to be worn on top of a wetsuit and the case back has a sharp pyramid/waffle pattern to create friction against the suit but when it was worn directly on the skin for a longer period of time it started to feel really uncomfortable and itchy. Putting it on a nato strap solved the problem but unfortunately it wasn't very good looking. That was the main reason why I decided to part with the Tiger.
The Tiger was really photogenic because of its fantastic blue sunburst dial. Here are some pictures of the first one I had.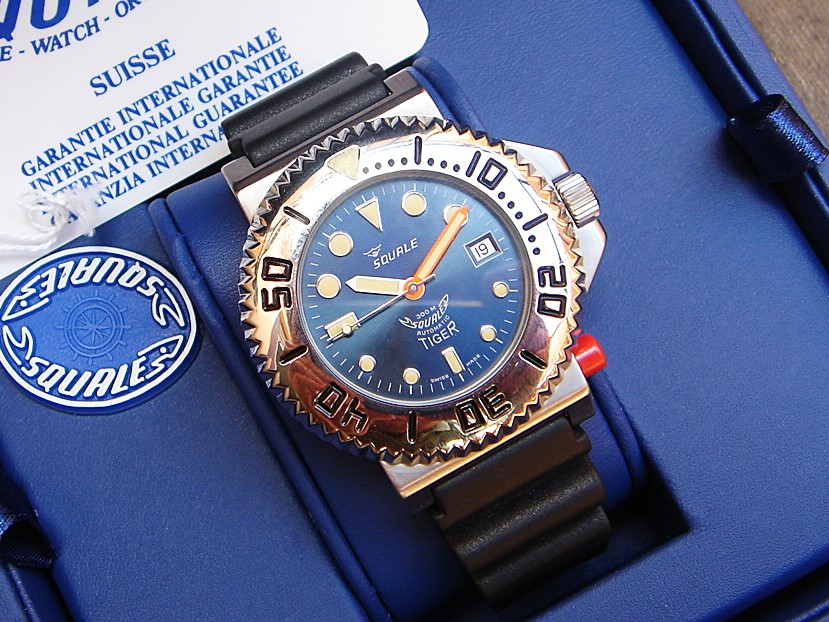 #85 - The Squale Tiger. Here on the black rubber borrowed from the 50atm.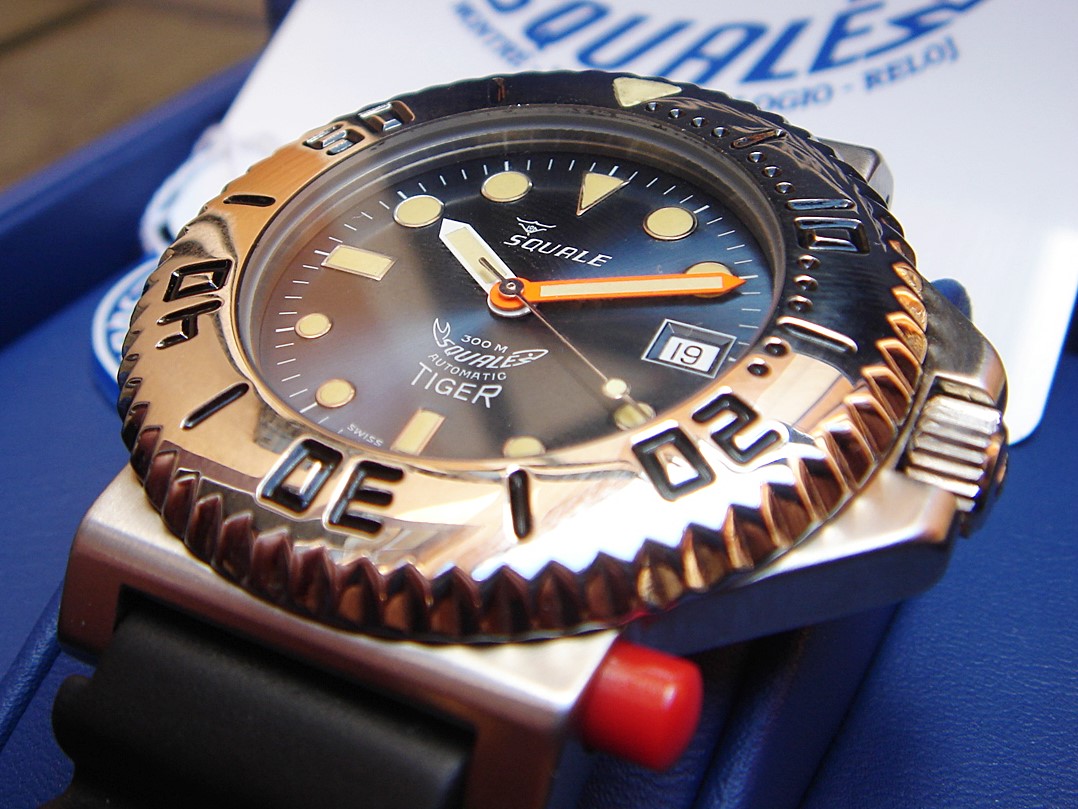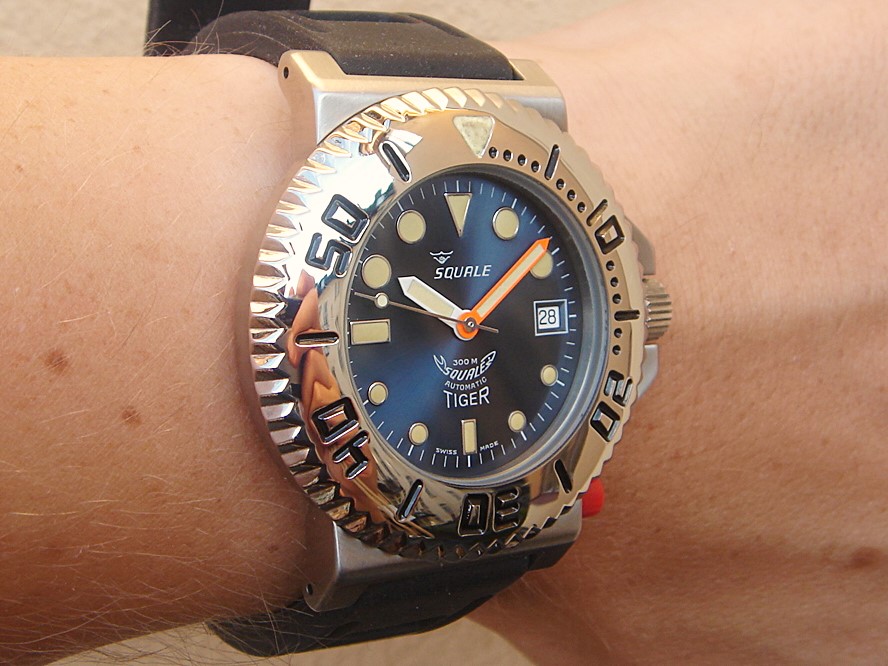 On the Timefactors Isofrane.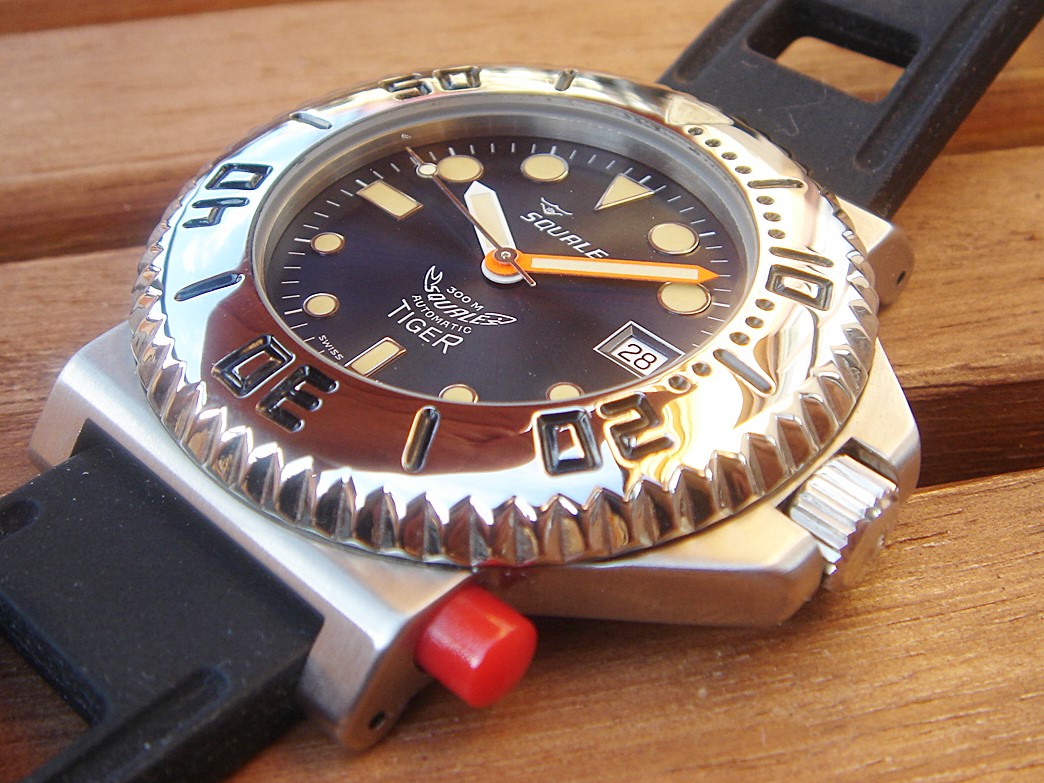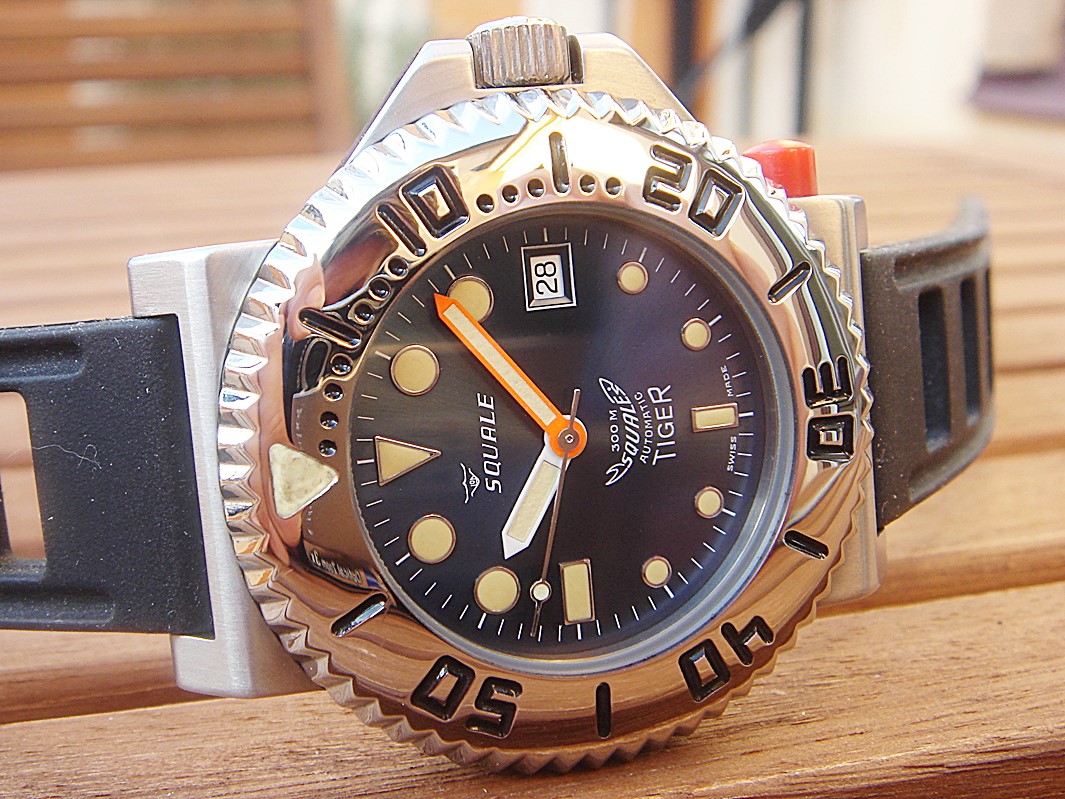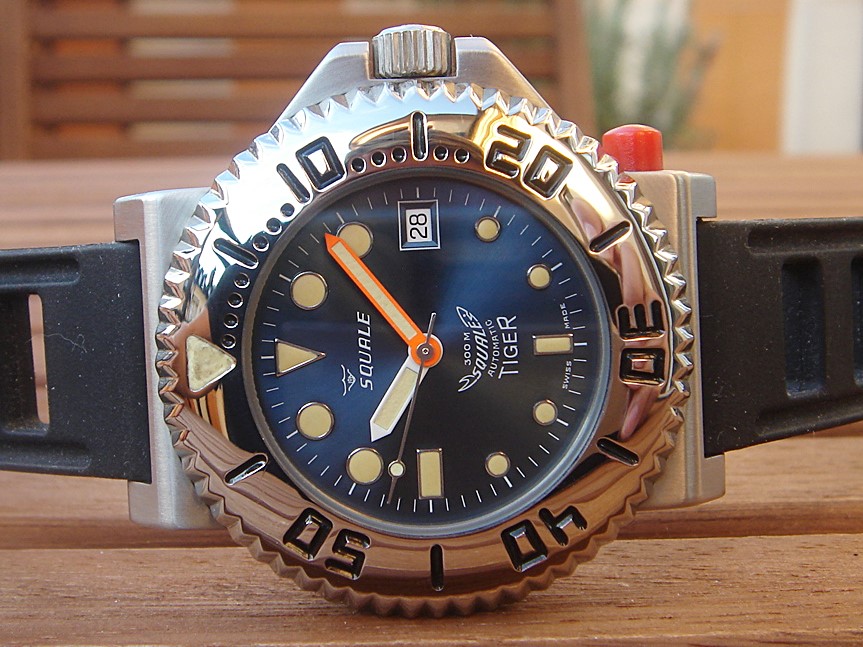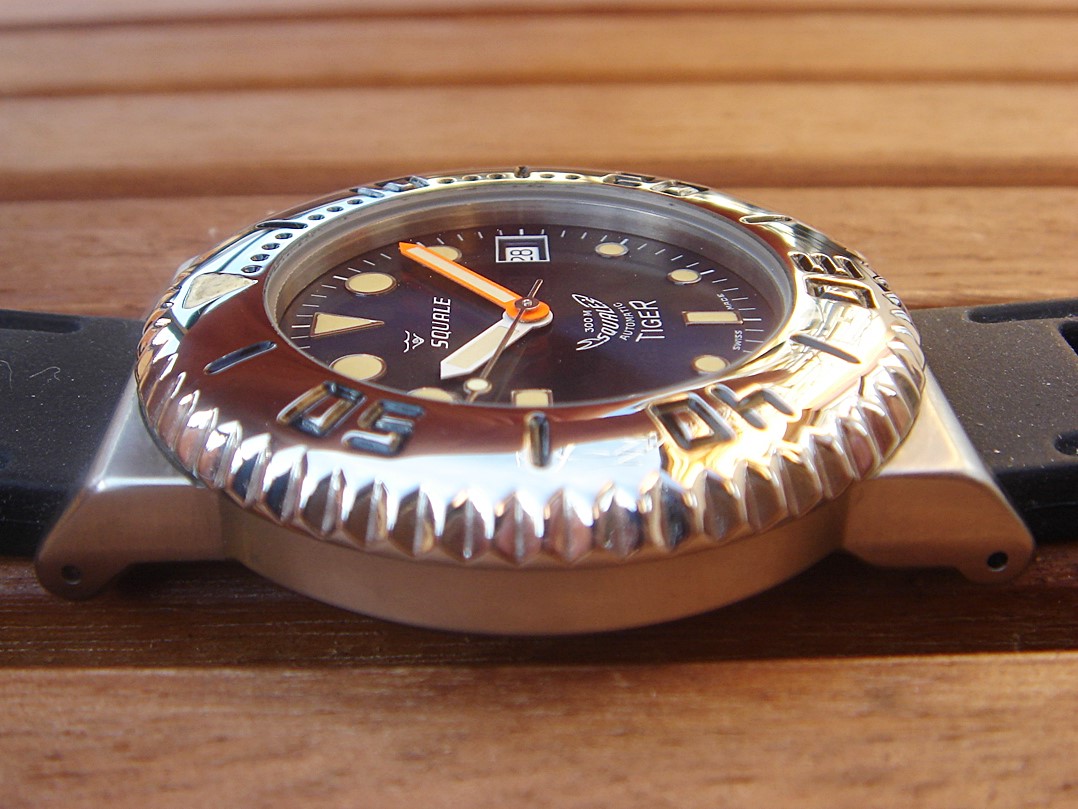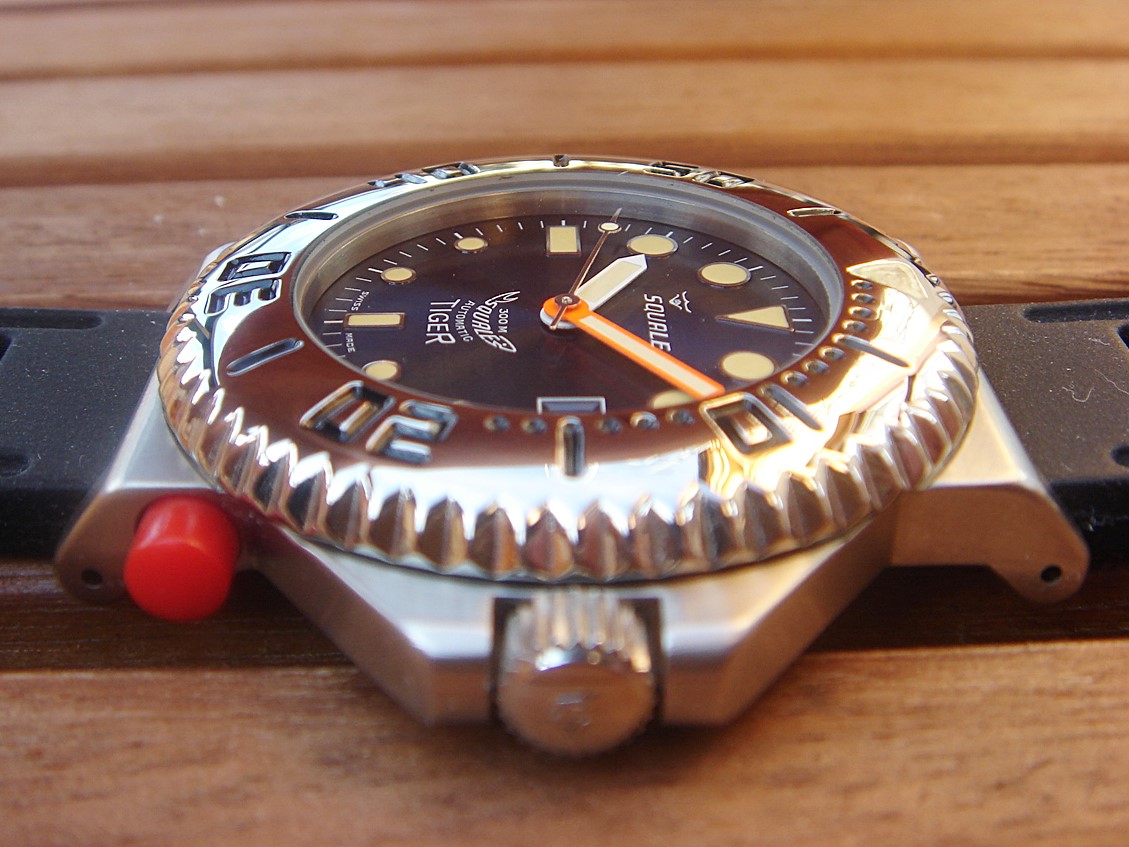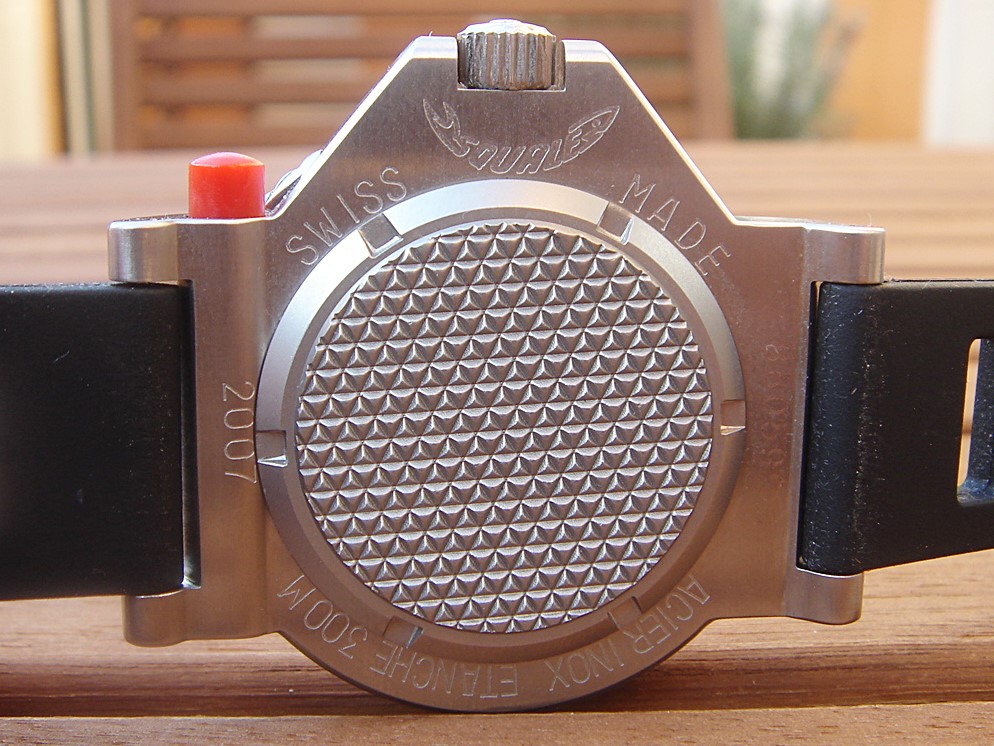 Good view of the unusual case back.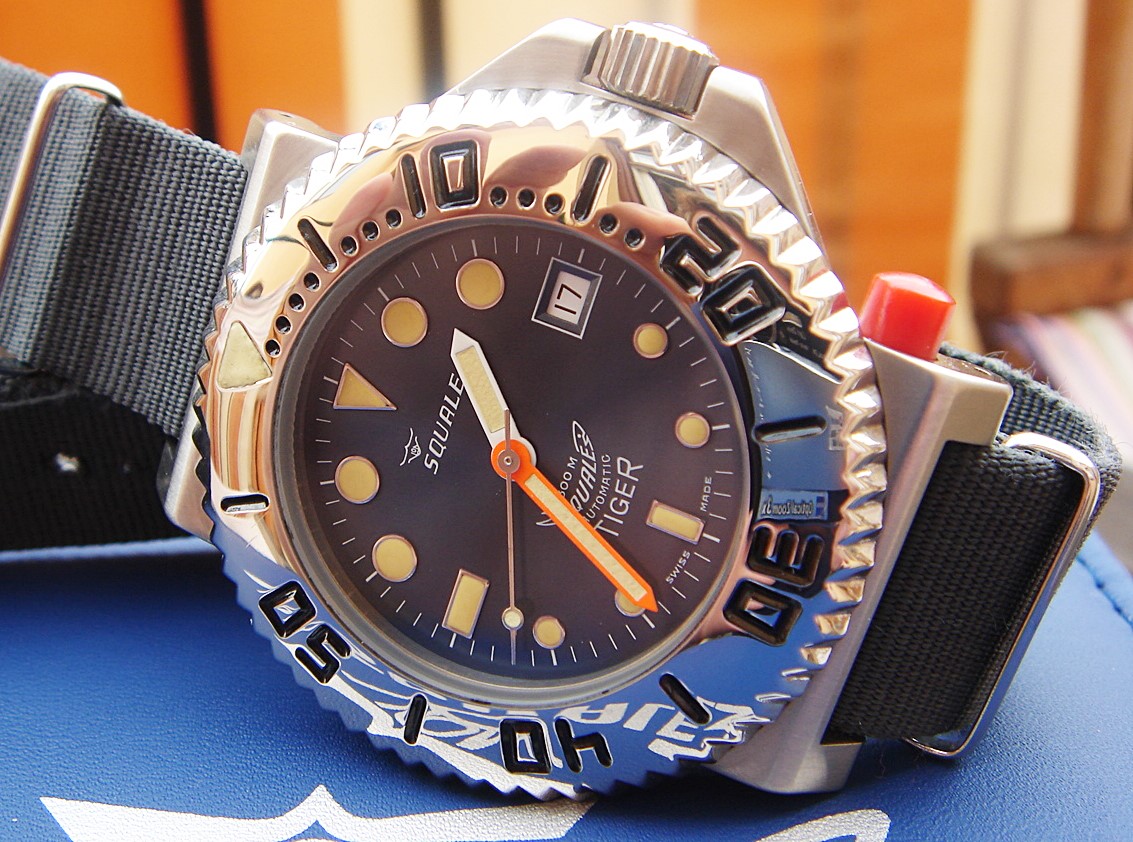 On a gray 20mm Phoenix nato.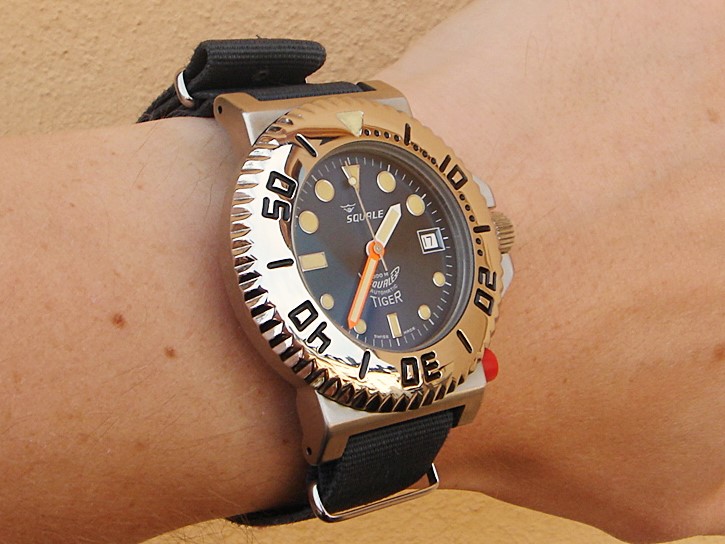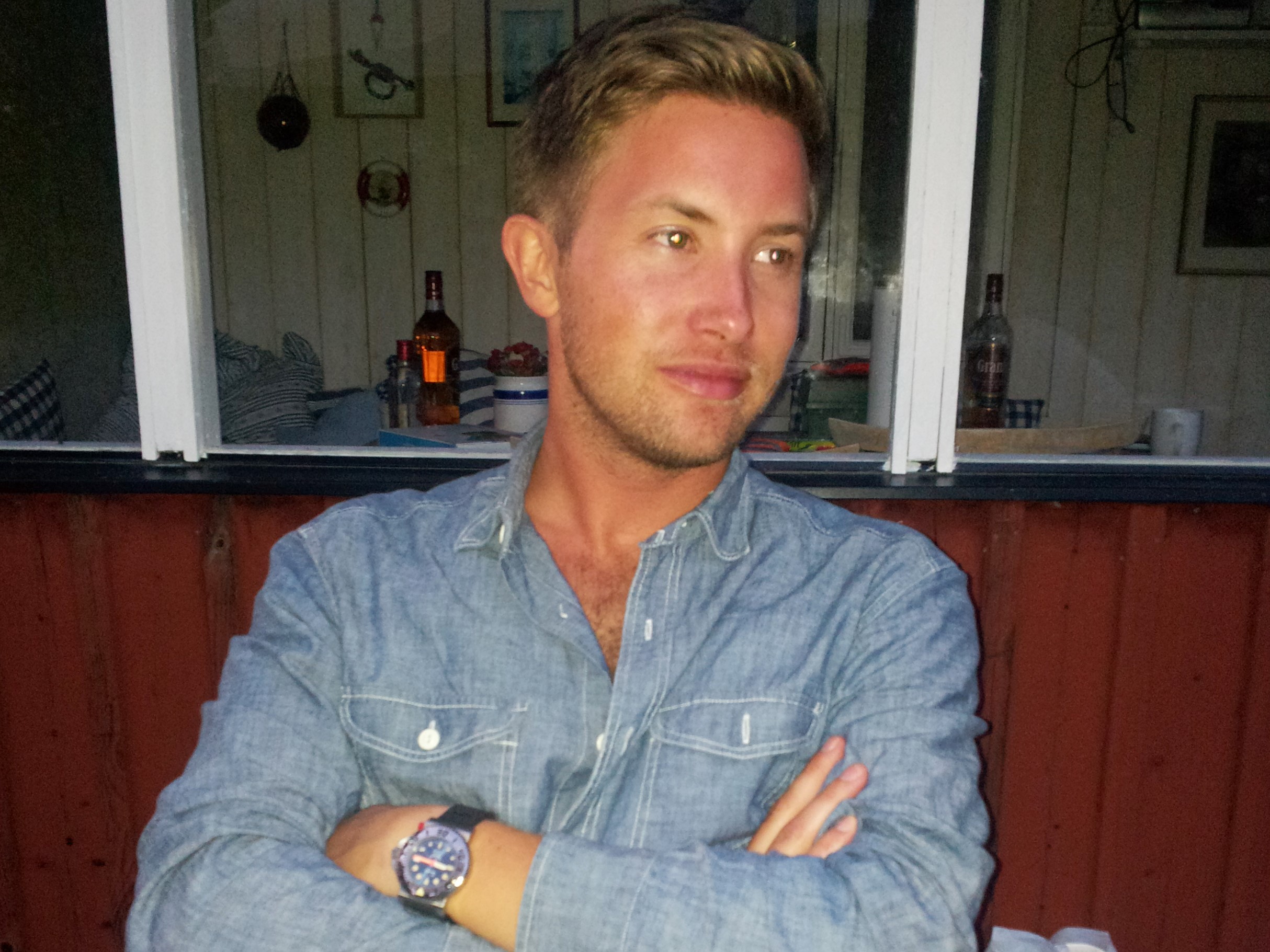 At Team PYA's secret HQ.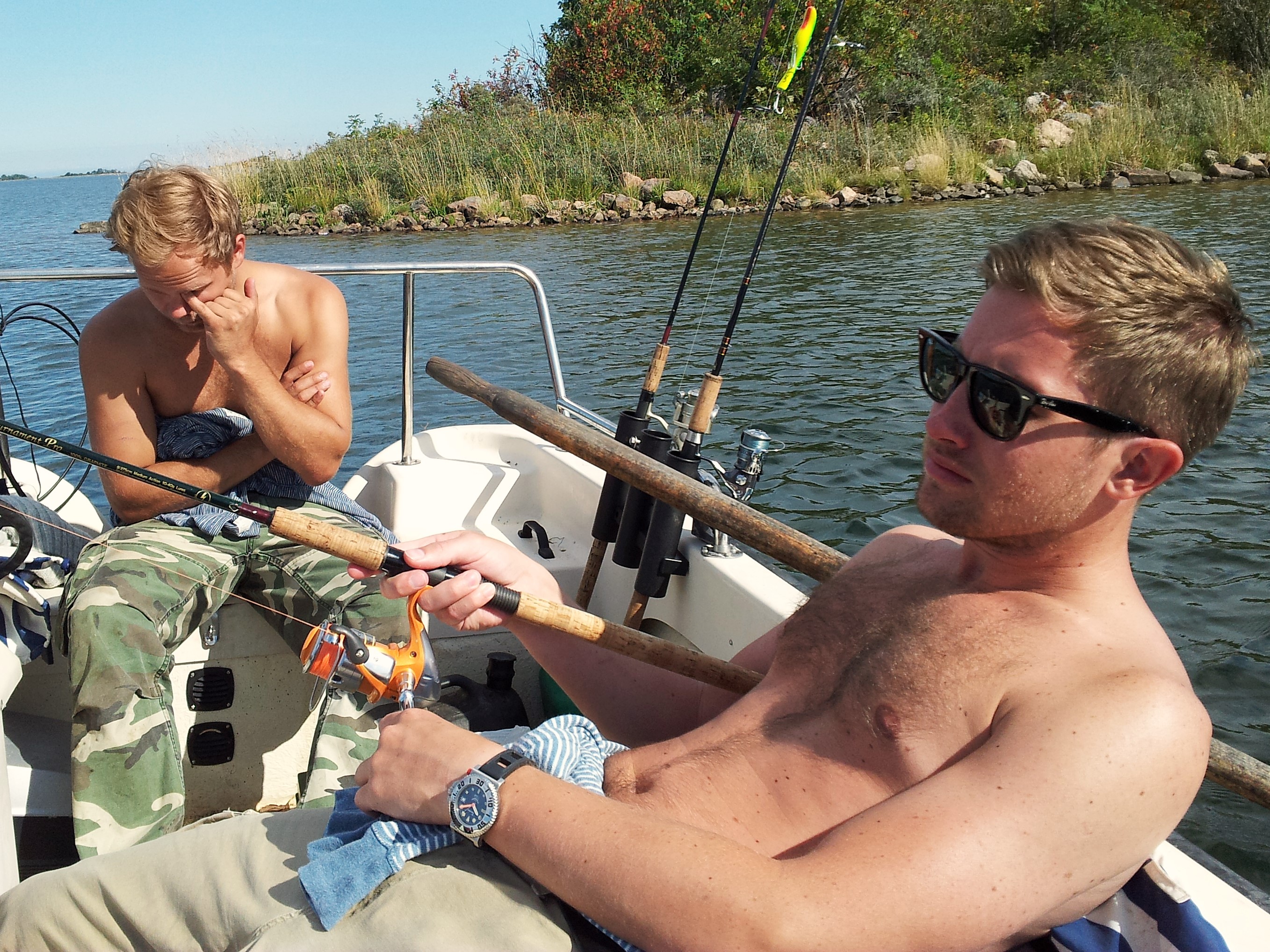 Pike fishing in August 2011. Not much action going on here.
One year later in July 2012 I got a second chance to give the Tiger another shot but it didn't work out this time either. I still think it's a really cool and exceptional watch that looks great. It really felt like a genuine vintage tool diver.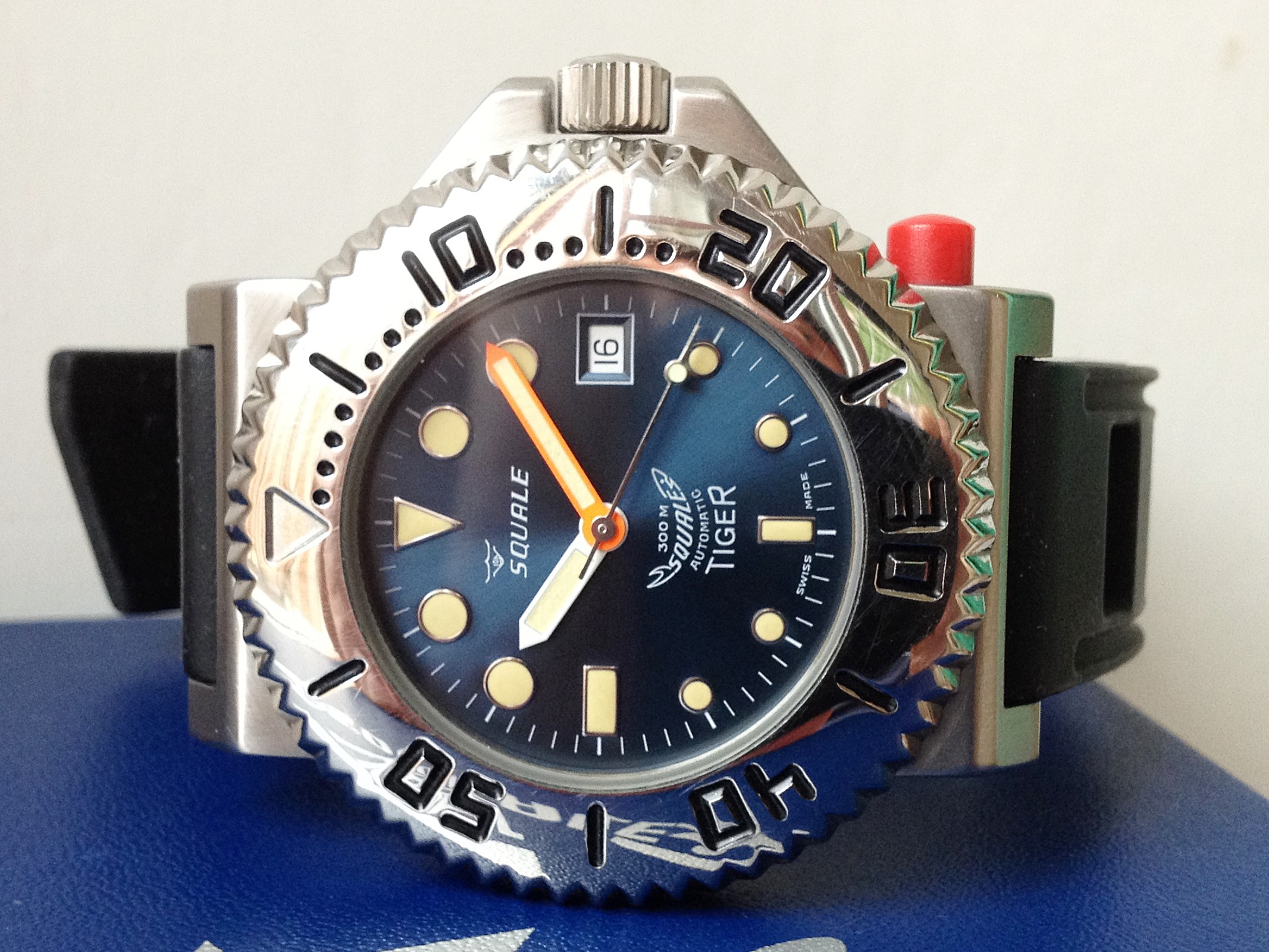 #134 - The second Tiger. This one had the lume marker on the bezel missing.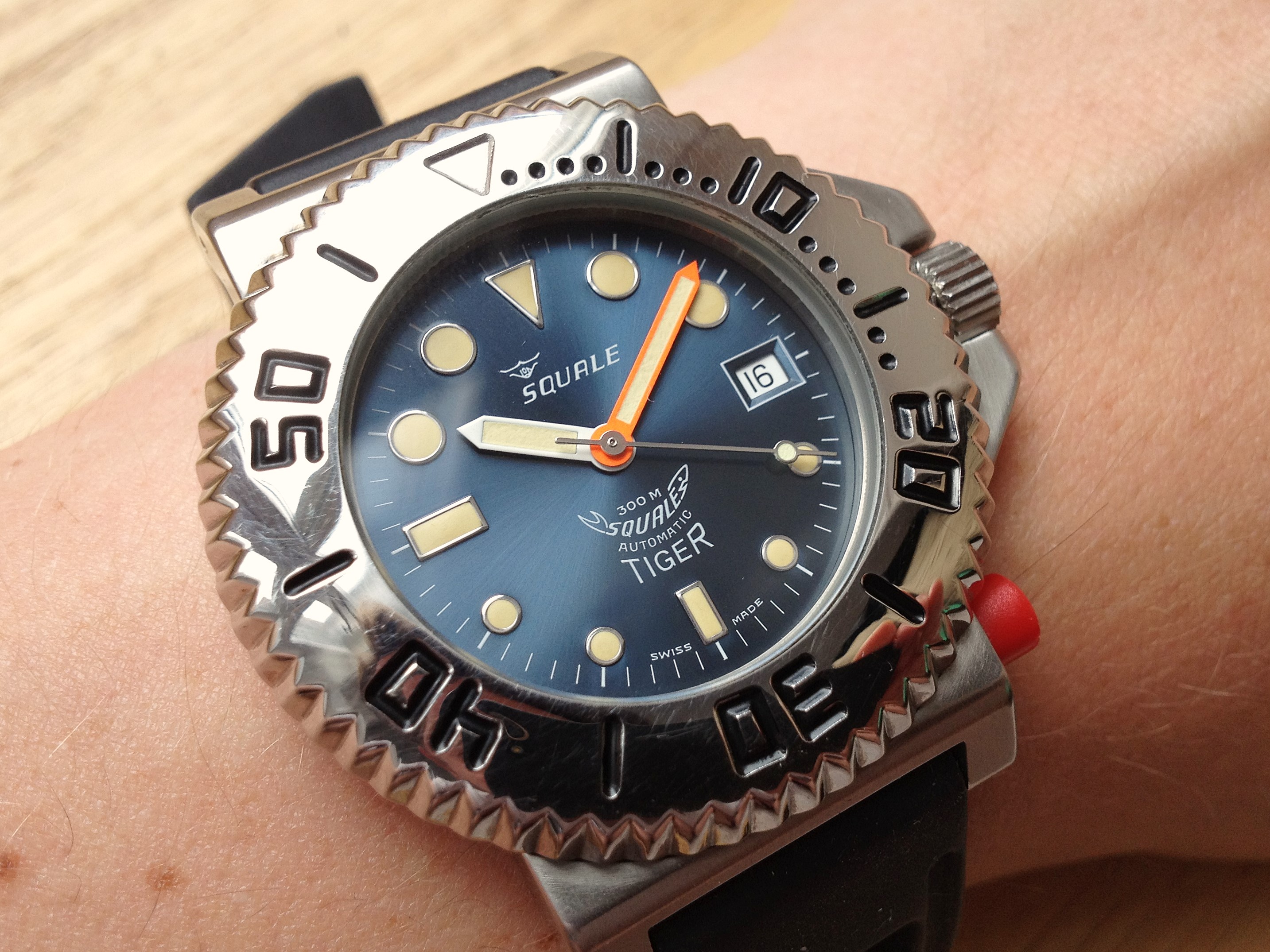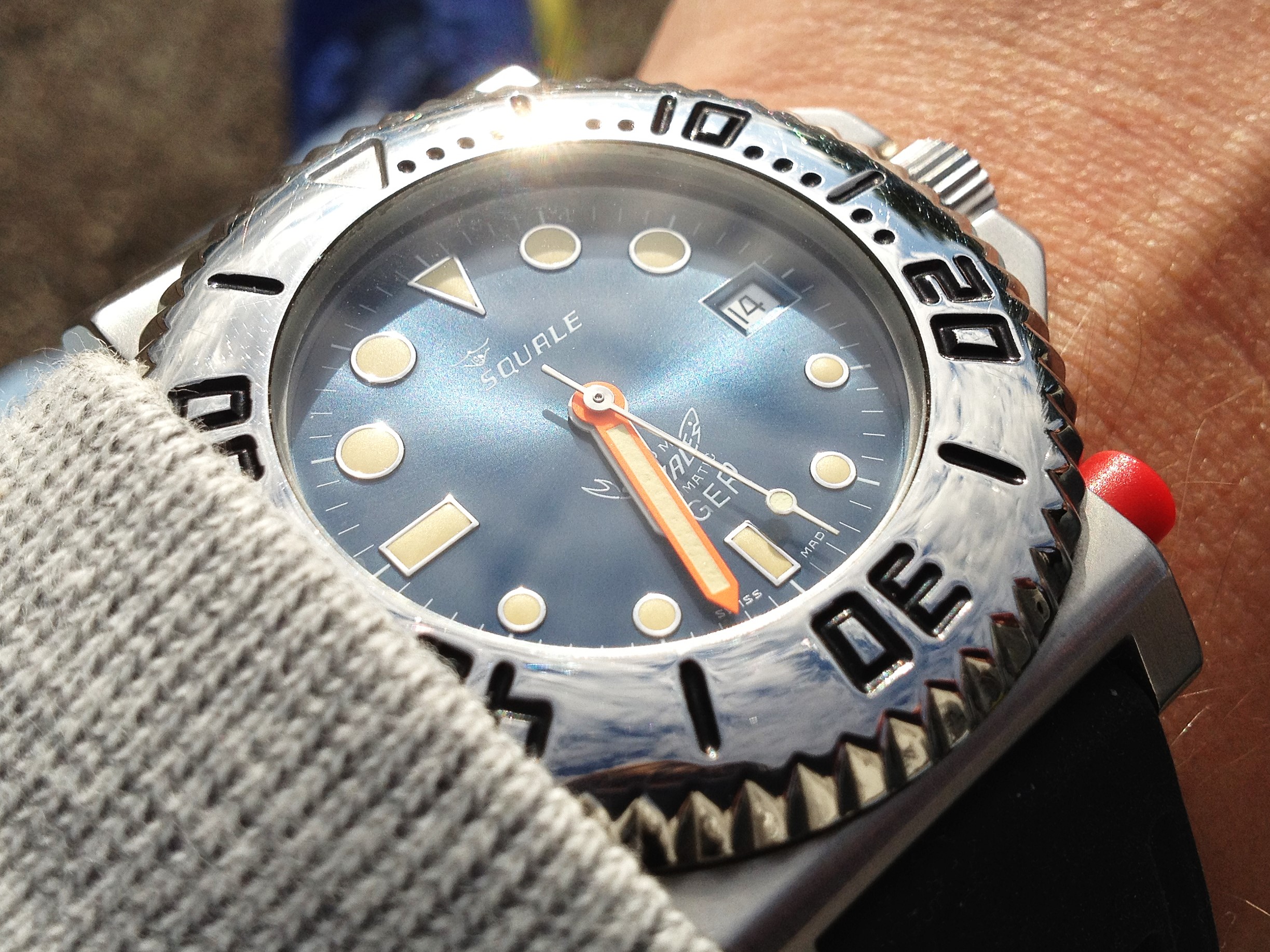 June the 14th 2012. Chilling in the sun getting ready for Machine Head.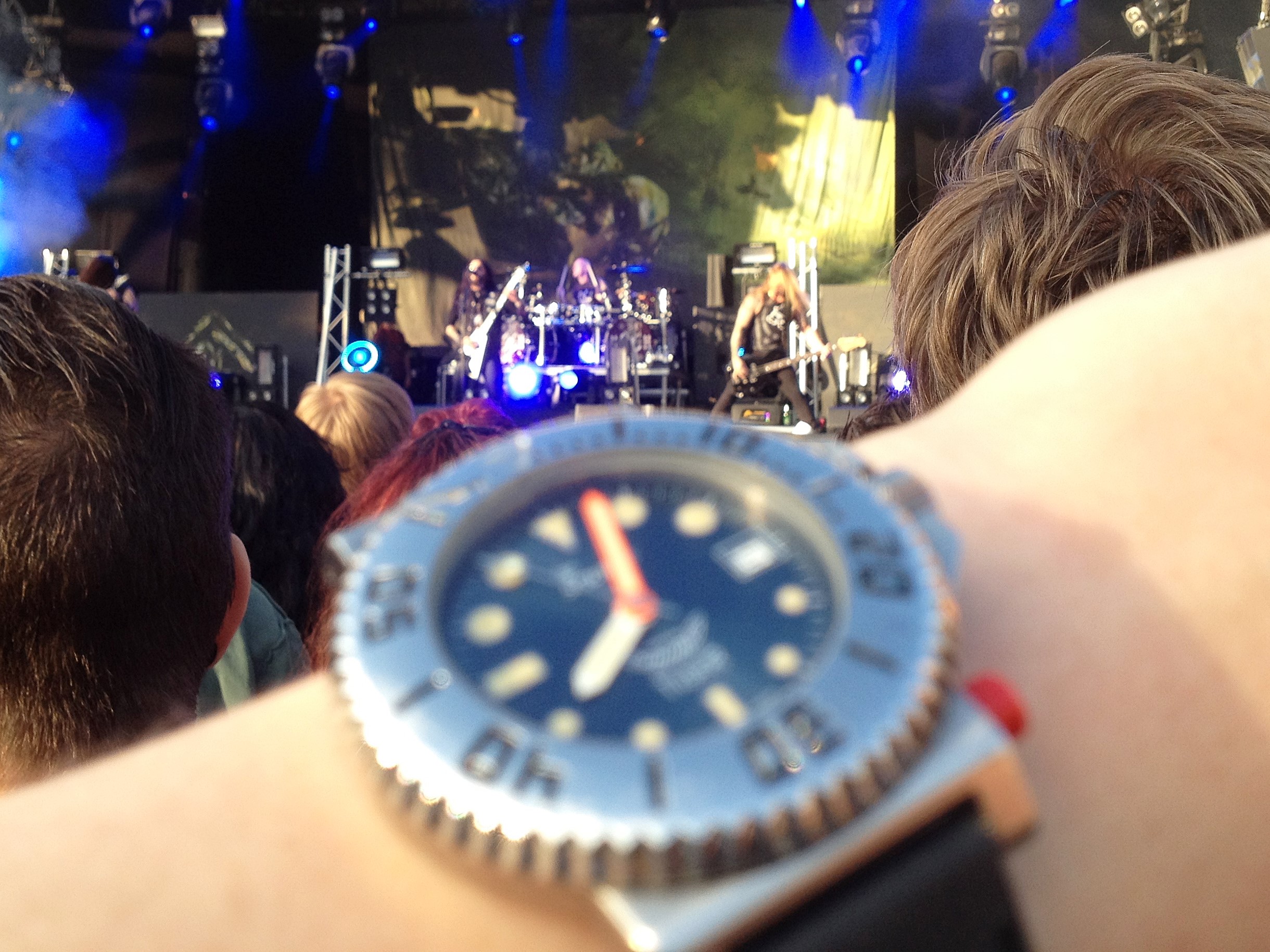 Machine Head live at Gröna Lund, Stockholm, Sweden. A great gig!
© All pictures by a Watch Flipper's Diary unless noted.