You just got to love those analog/digital multi-function watches. Especially the Aerospace from Breitling. What a watch! It's almost like you turn into a fearsome fighter pilot the second you put it on your wrist. My first Aerospace was the Repetition Minutes and was from the late 90's and came on a black Hershey rubber. I really wanted one with a bracelet and the UTC-module but this is what I found to a decent price when I decided to start looking for one.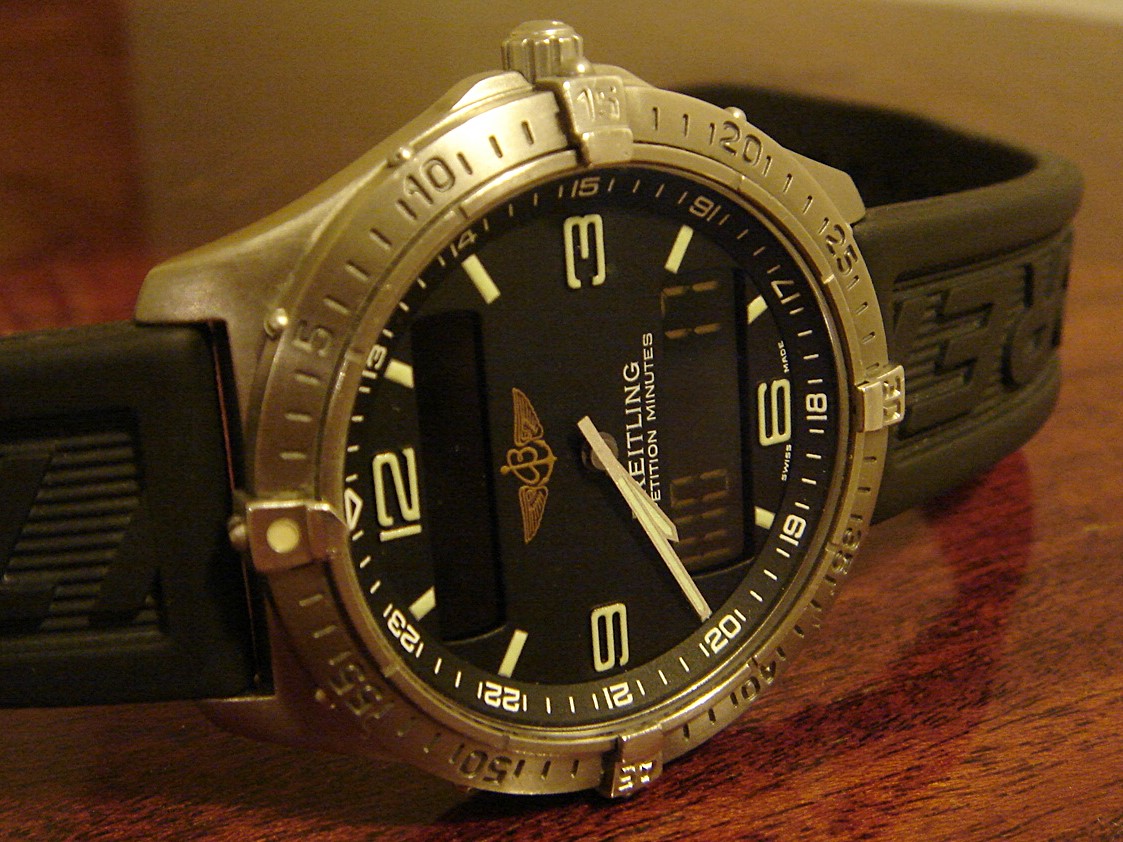 #65 - The Breitling Aerospace Repetition Mintues.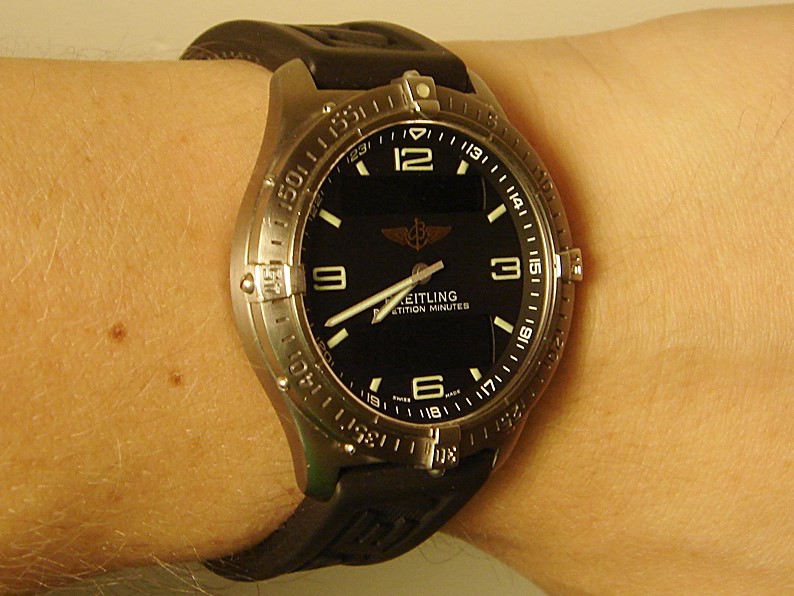 Wrist shot on the black Hershey rubber.
I didn't feel that the rubber look was working on this non-diver's watch so I went out and bought a leather strap for it instead. Looked a little better but didn't do the trick for me so I flipped it and decided to wait for a two tone version with the big bold italic numbers on the dial to show up.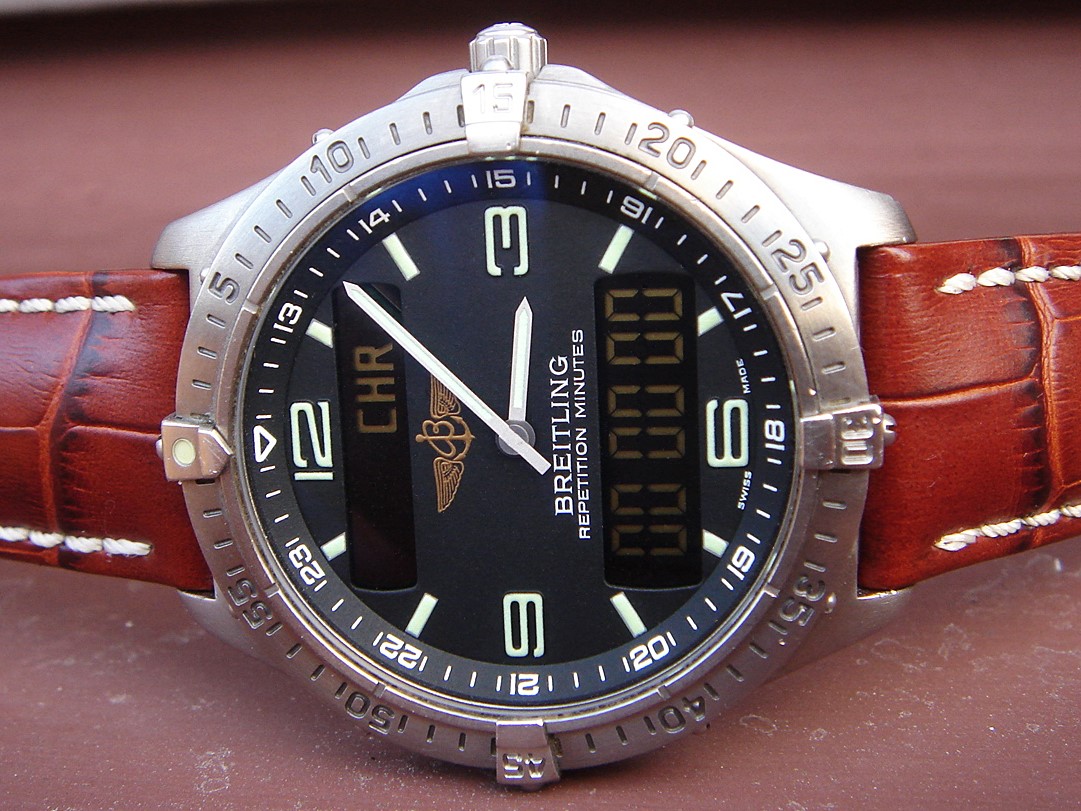 On the new leather strap. Fake crocodile.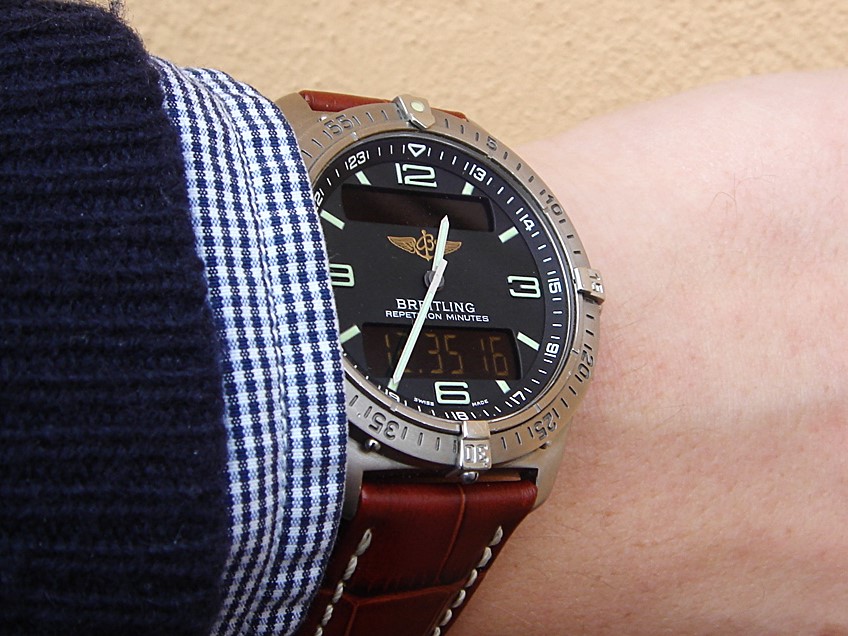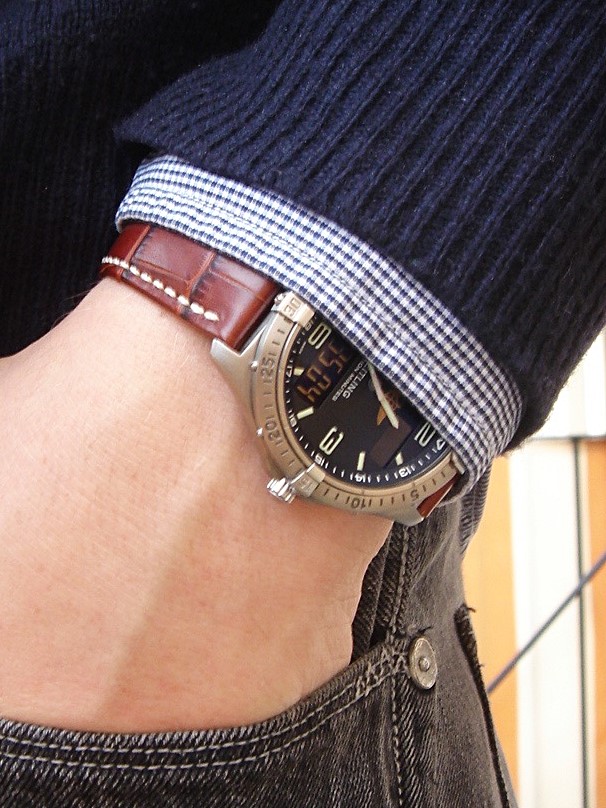 The Aerospace is really user friendly. It takes a little while to get a hold of the twisting and turning of the crown but once you get the hang of it the maneuvering of all the functions is easy enough to figure out without a manual. The Aerospace is a great everyday watch but especially an awsome travel companion and if you don't have a hang-up on automatic/mechanical-watches-only then it's perfect.
© All pictures by a Watch Flipper's Diary unless noted.