An obvious copy of the Omega Seamaster 1000m, also known as "The Grand". Or copy might be the wrong word since the dial says 'Helson' but it's not an homage either because it has borrowed the design to 100%. An homage to me is something that has borrowed elements from something well known but created something new at the same. This piece looks pretty much identical to the original. I can't really say why I bought it. I was into big dive watches, sure, but except for being a big dive watch it didn't have much else that spoke to me. I felt quite quickly that it was just wrong when wearing it. It was too big and couldn't be mistaken for anything else but an Omega Seamaster 1000m. The only problem was that it wasn't an Omega.
#64 - The Helson Sharkmaster.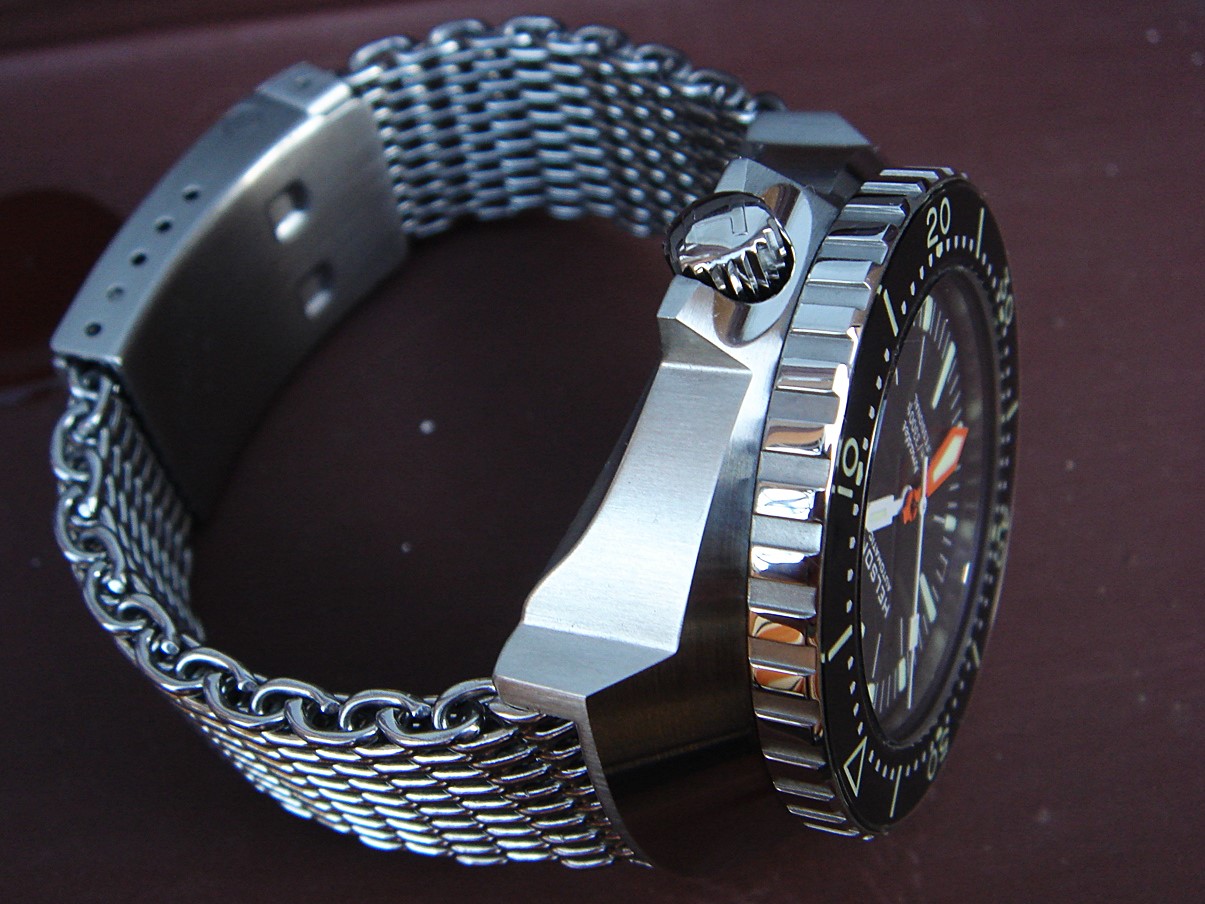 Solid stuff.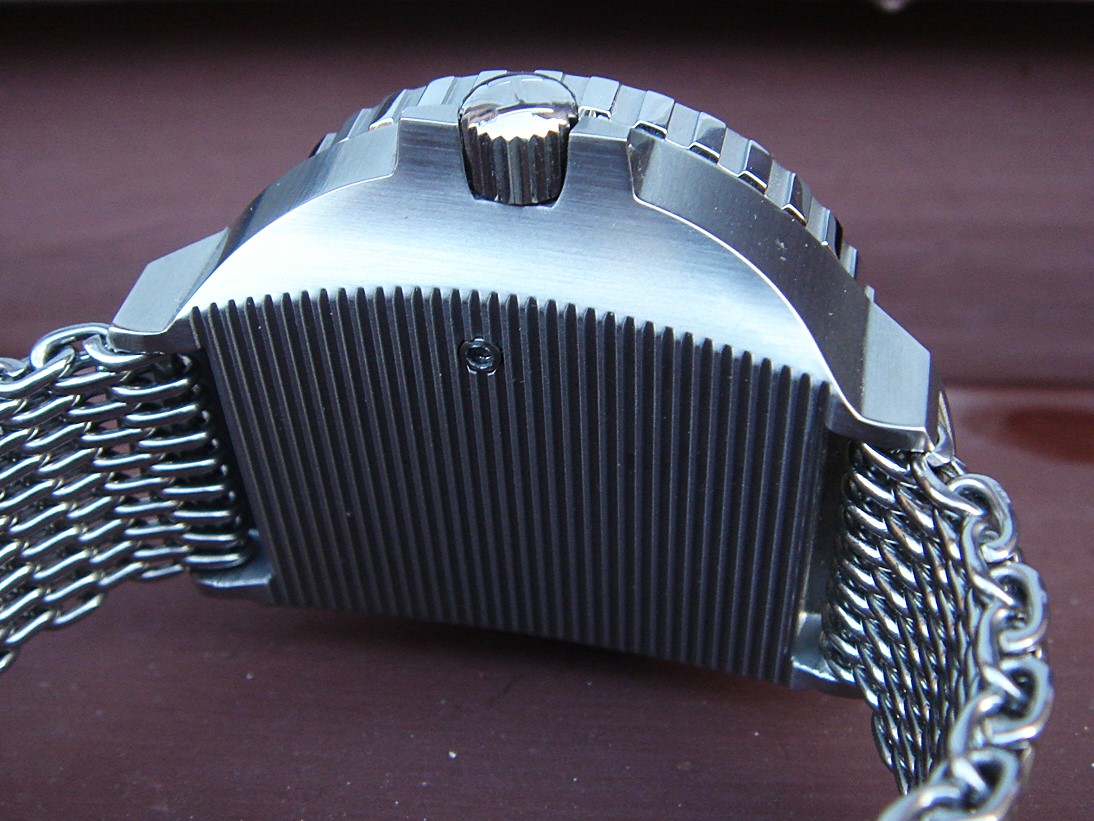 Deep knurled case back for maximum grip against the wet suit.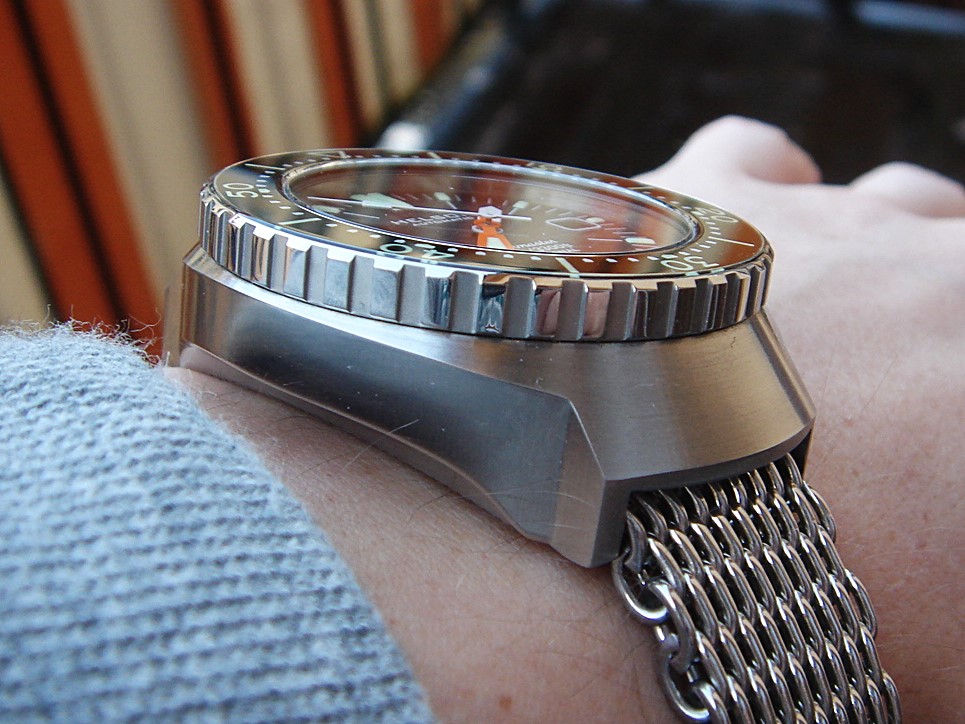 Pretty thick. Didn't exaclty fit under the sleeve.
I wore it at work a couple of days but didn't want to wear it anywhere else. I also remember I had a little bit of trouble selling it but finally found a buyer in Norway who gave me what I was asking. Felt pretty relieved when I sent it away without having to lose a whole bunch of cash.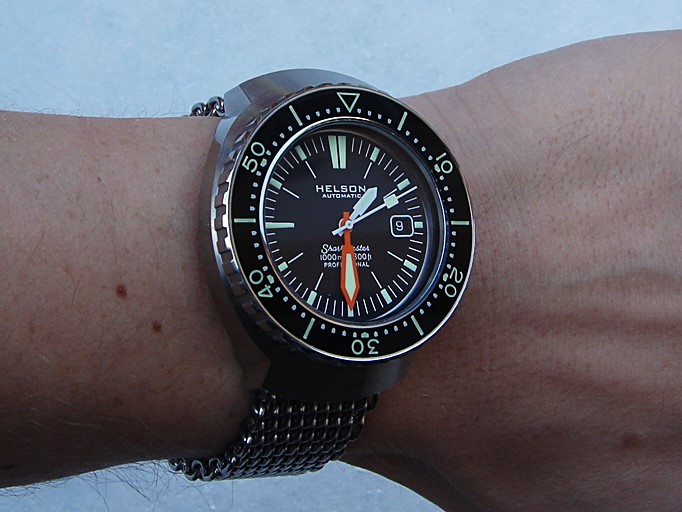 I've had one more Helson after this one. I can't say anything negative about the quality. Seemed to be pretty well built. It's nice to see that the new Helson watches that have been released have been based on own design rather than already existing ones. Thumbs up for that!
© All pictures by a Watch Flipper's Diary unless noted.