At first glance the SBCM023 looks almost like a SKX-diver but there are actually quite a lot of details that differ when you break it down. For starters it is much smaller than a regular SKX. 38mm compared to 42mm. And I really think it felt tiny. Childish almost. The thing that makes it interesting in my opinion is the movement. It's a quartz movement with a perpetual calender meaning if you set it up correct you don't have to worry about the date change every second month and it even takes leap years into account which is pretty cool. The lume markes look ridicilous. Like tiny nipples. The bracelet rattled a lot and didn't feel solid at all. I wore mine on a nato strap the few hours it got to spend on my wrist.
I bought mine back in February 2011 for about $230. Didn't like it all. Remember it wasn't to easy to sell either. Today it would have gone like that. Finally a guy from Finland, who was in Sweden for work, e-mailed me and said he wanted it.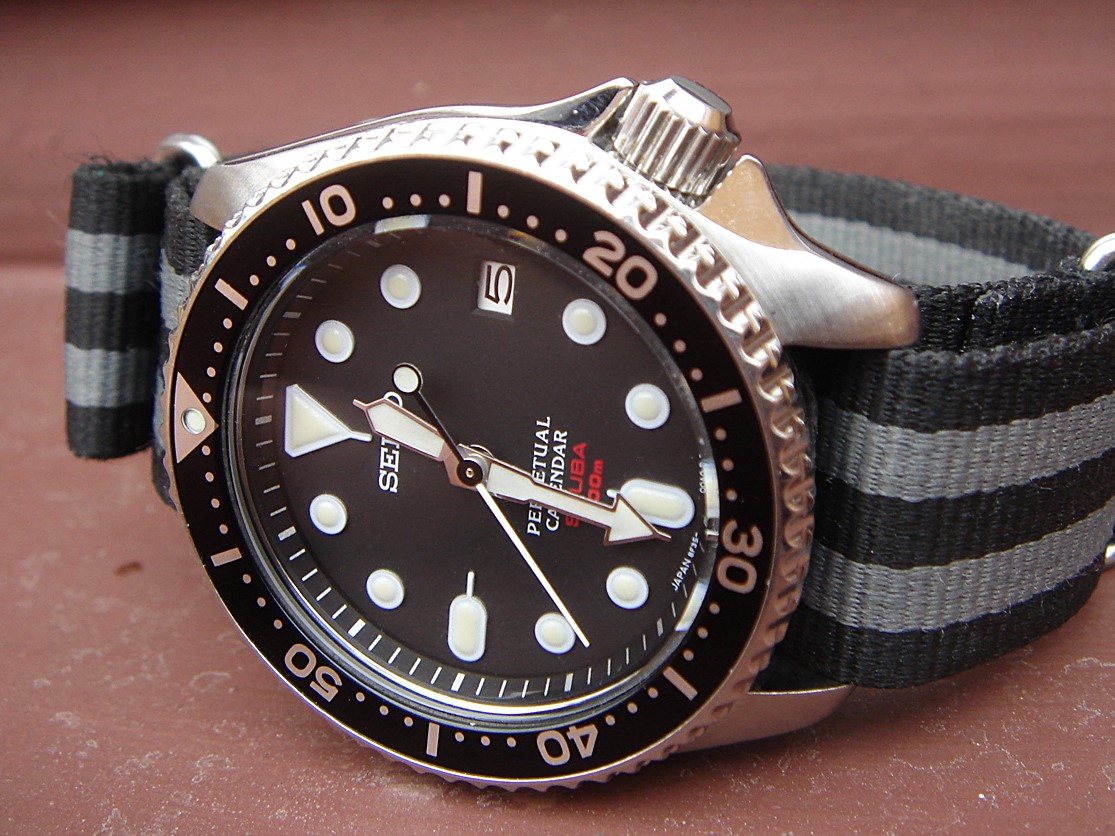 #67 - The Seiko SBCM023. Here on a nato.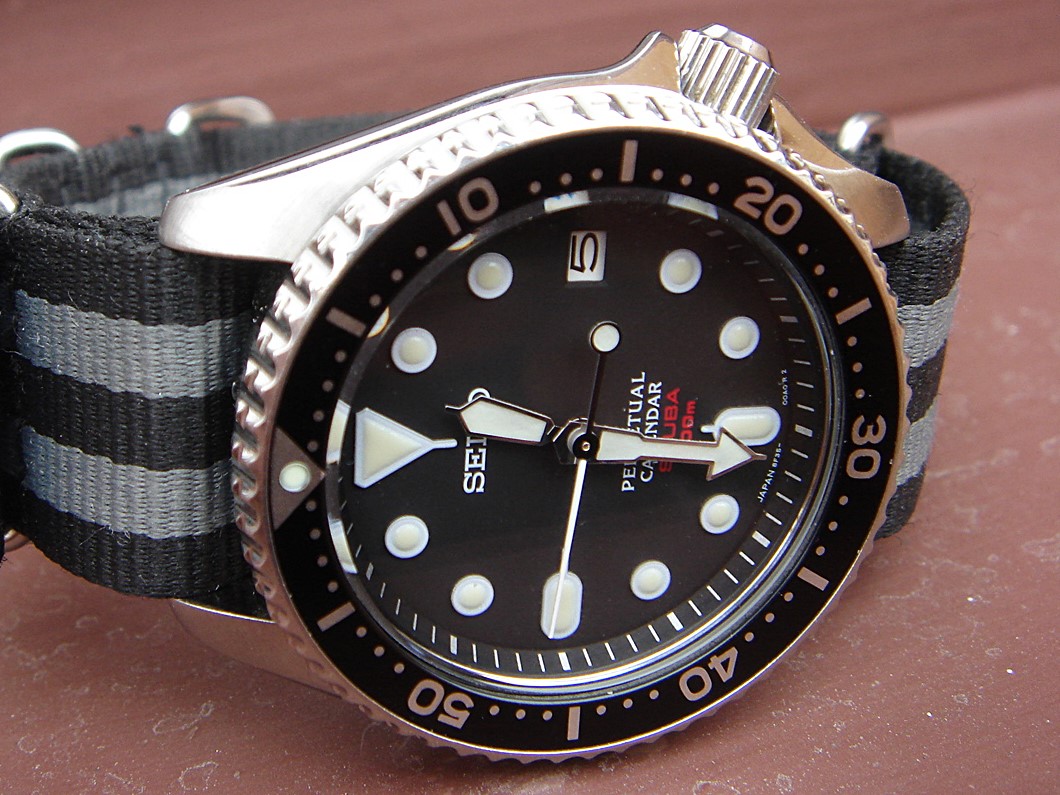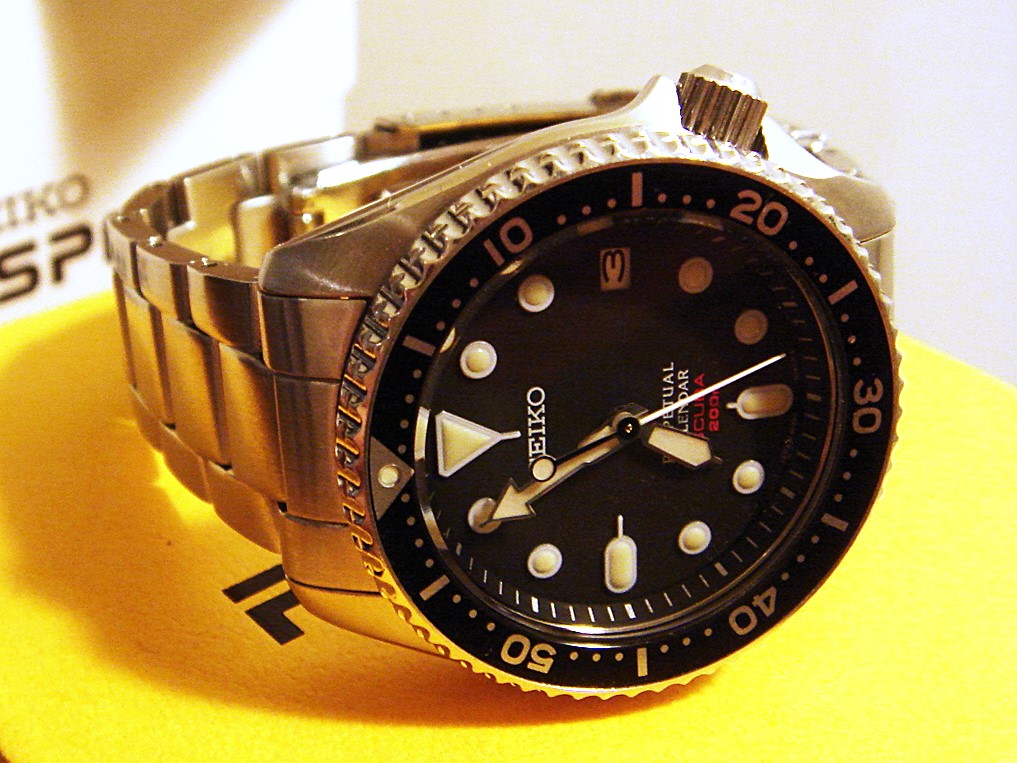 On the bracelet.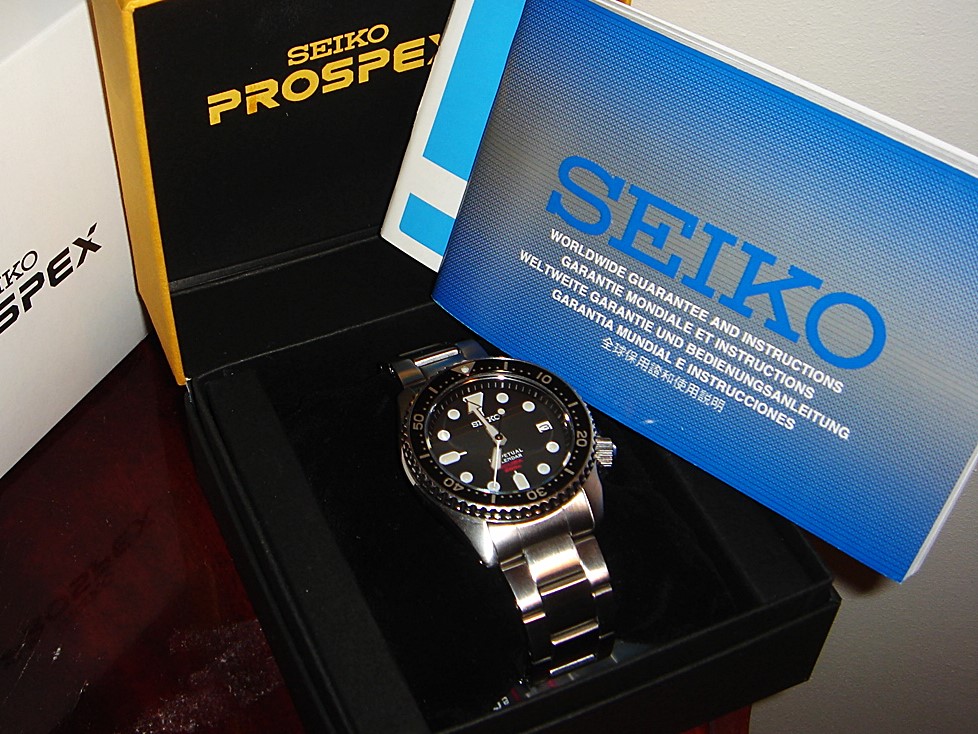 Full set. Part of the Prospex family.
The SBCM023 is a JDM watch and has been quite difficult to find to a reasonable price since it was discontinued. As a men's diver's watch I think it's too small and it suits women or teenagers much better. There also is a pepsi version called SBCM025 and an orange version called SBCM029.
© All pictures by a Watch Flipper's Diary unless noted.