I first came in contact with MKII when googling for watch parts. Back in the days MKII sold a lot of parts for Seiko SKX-divers and various other watches with ETA-movements that could easily be changed. It turned out that MKII actually had an AD in Sweden located in the very southern parts of Sweden. Back then they carried all the different versions of the Blackwater, Stingray and Sea Fighter in stock. I really wanted to buy one but didn't know which one. But then one day there was an ad about the upcoming LRRP. The influence from the classic Rolex Explorer II 1655 was what got me hooked. A classic design in a case with all the features from a modern diver's watch. Perfect! There was only one problem. It was almost twice as expensive as the other models. Damn.
Anyhow. I started looking for a used one and one day in February 2010 a well known Swedish watch enthusiast had put up one for sale. It was still quite expensive so I sent him an offer and crossed my fingers. To my surprise it totally backfired and he felt very offended and started to ignore my e-mails even though the watch never got sold. It wasn't until almost a year later in January 2011 when he bumped his old for-sale-ad, were he also lowered the price to the same offer I had given him in my first attempt, that I tried to contact him again. This time he replied! We met up and I finally got to buy the watch. It turned out the seller was a really interesting person with a true passion for watches and I've purchased more watches from him during the years over some funny conversations.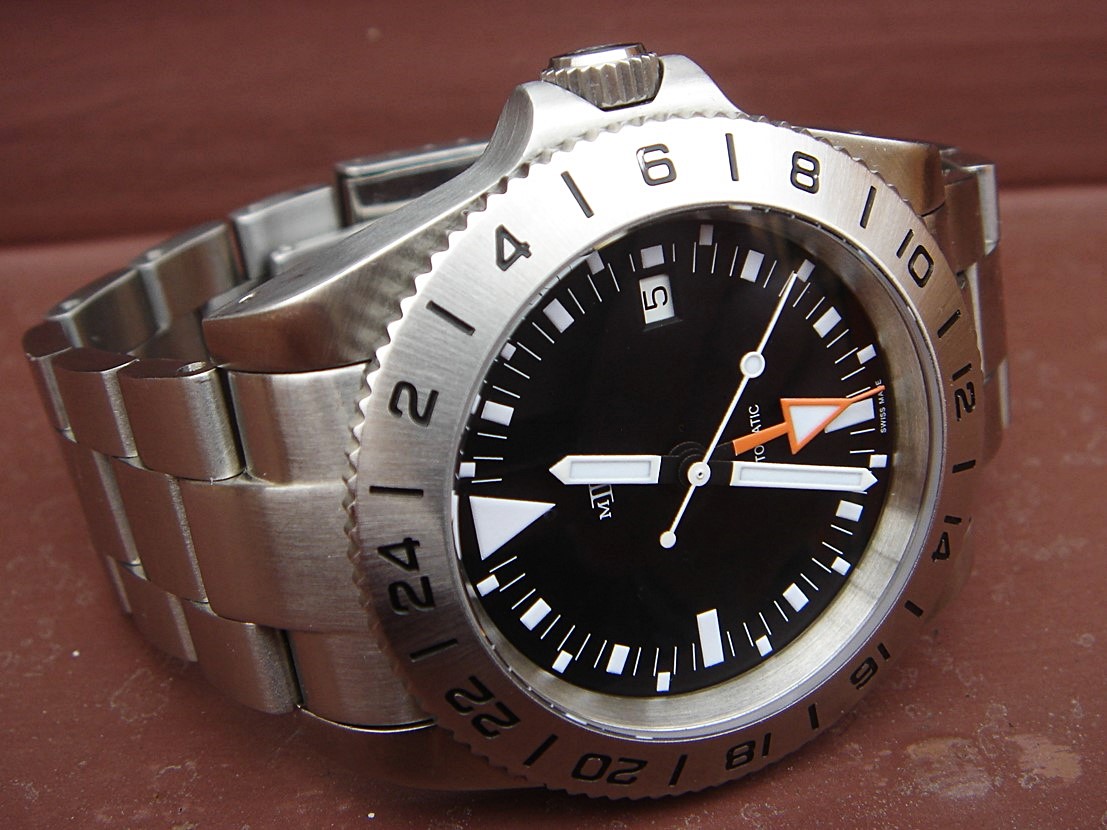 #66 – The MKII LRRP.
Inside its box.
On the Lake Zürich going all in Swiss with a beer in one hand and a bratwurst and a piece of bread in the other. LRRP on the wrist.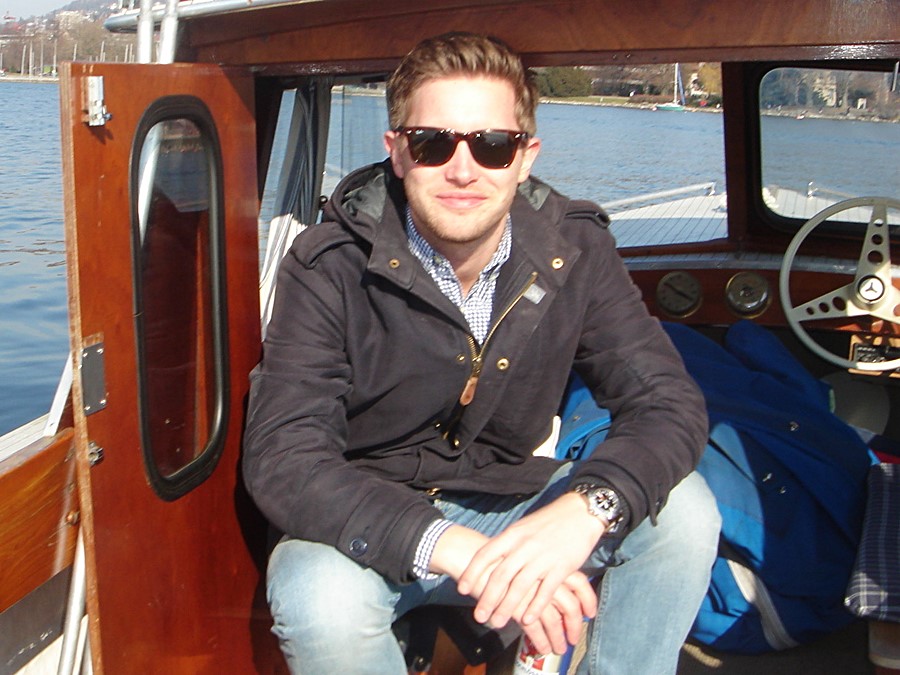 Blurry pic but the LRRP is visible.
At the Zürich Airport with the super thick annual Uhrenkatalog 2011 in my lap.

I really liked the LRRP. Quite large with its 42mm but it wore well. I preferred it on the rubber. I'm allergic to the kind of "smooth" end link pieces this bracelet has. Two years later I found another used one to a much lower price than the first one and had to buy it just for the cause. Removed the bracelet immediately and put it on a Victorinox Dive Master rubber. Looked great in my opinion.


I dig the MKII line-up and I've had the majority of them. Alright, they might be homages with a pretty close resemblance to the original but they are not copies. The quality is top notch compared to the price. I've never had the opportunity to purchase a new one directly from the legendary Bill Yao, founder of MKII Watches. I've always missed out on the pre-orders and have therefore searched for used ones. The models that are no longer in production are becoming ridiculously expensive on the second hand market and if you come across one to a decent price it might very well be a good investment.

© All pictures by a Watch Flipper's Diary unless noted.