I have always had a thing for Victorinox. To me Victorinox is associated with quality. I guess it is because everyone tried to copy their folding knives and no one could compare with their standard. When I discovered Victorinox also made watches I immediately expected them to be built well. The first model I fell in love with was the Dive Master 500. It came in a PVD version and was called "Black Ice". I lived in Uppsala at the time, a small university town an hour away from the capital, and took the train to Stockholm one evening after school to visit the only store who carried Victorinox in their assortment.
Unfortunately they only had a blue faced Dive Master in stock, no Black Ice. But my eye caught something else. The Vintage Infantry Day/Date. "Wow! A military watch!". It was love at first sight. Who cared it cost a little over $700? Who cared it had a push/pull crown, was wearing huge with its 44mm and had a quartz movement with a second hand that was totally off the markers? It looked so good and I was going to keep this watch my whole life anyway! Yeah right...

I actually kept this watch for at least six months. I tried selling it but quickly realized I wasn't going to get back nowhere near what I paid for it. It was a cool watch though and I still think the quality felt really good. But I was a poor student who wanted new watches and I couldn't afford keeping it if I wanted to buy something new. It had to go. I'm ashamed to say that I gave it away for $200. I wasn't that much of a businessman back then. I could actually consider buying one again if I find a used one for $200 and then make up for the loss.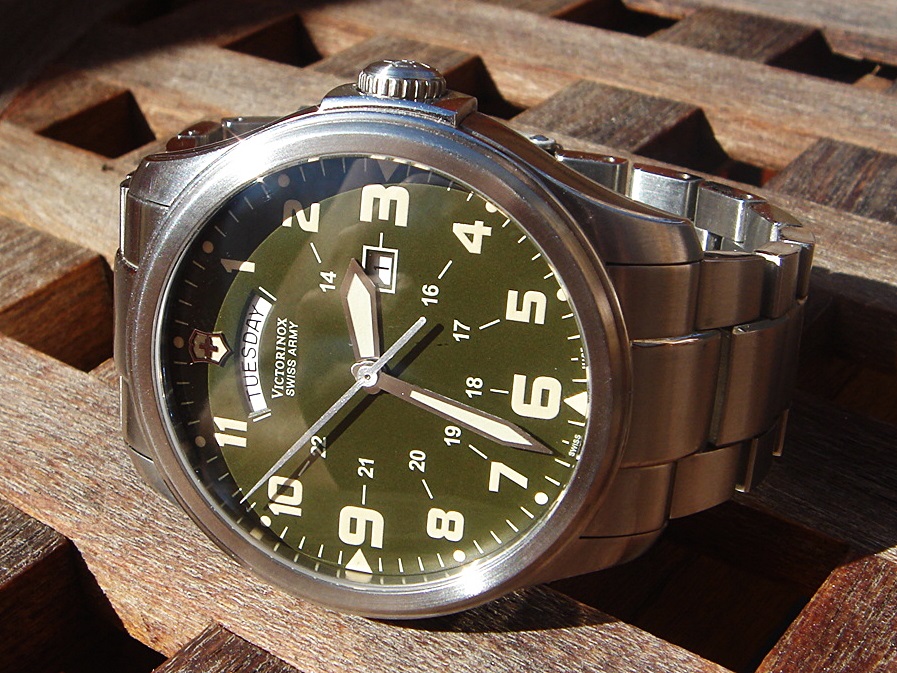 #3 - The Victorinox Infantry Vintage Day/Date.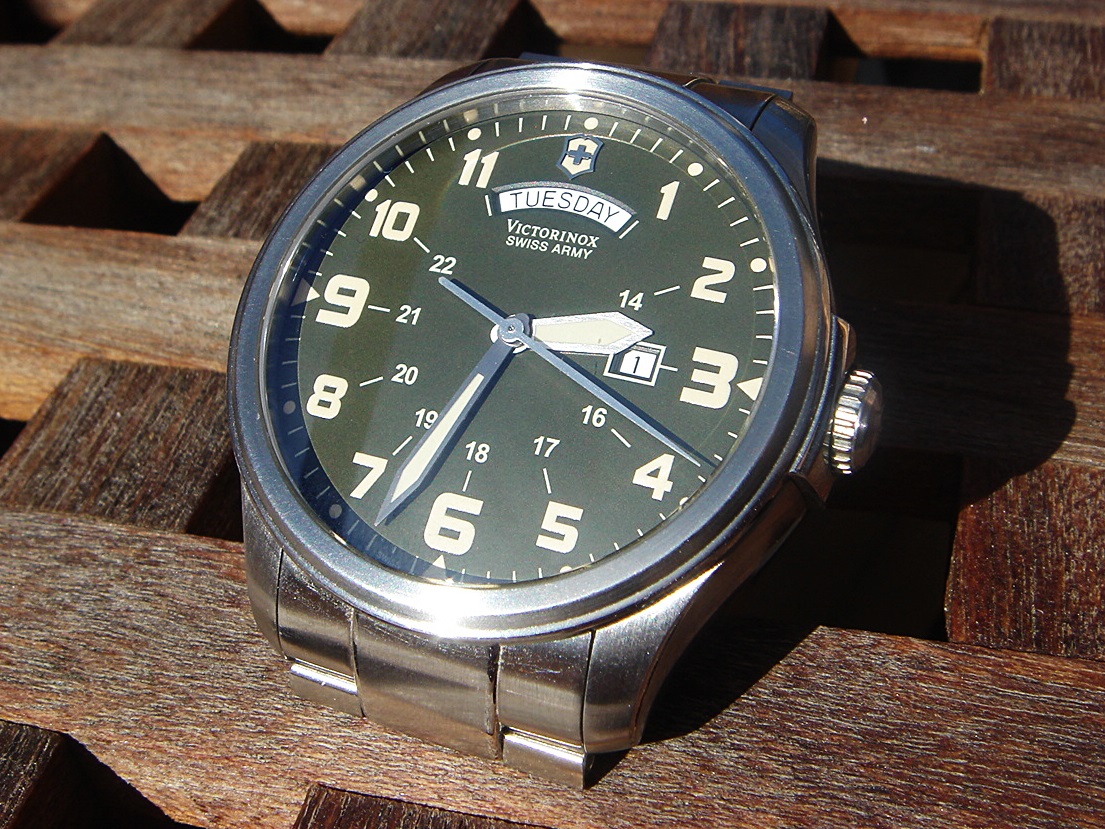 UPDATE - April 29th 2016.
I recently came home after spending a weekend i New York visiting one of my best friends. Only a couple of days before I left I found out that Ashford were selling out this exact model for only $200. So I asked my friend if he could get one for me and he ordered it straight away. Ever since I sold it back in 2009 I've regretted it and every now and then I've checked to see if there's been any used ones for sale but without any luck. But now finally it is back! And even though it's not the original one I purchased I'm going to pretend it is and instead of adding it as the next number in my chronological order it is going back as #3. Done! The new story is that it was never sold and has been a part of my collection since 2009.
I had actually prepared a nice suede strap from Hirsh for it, to replace the steel bracelet, which I brought with me to New York. I was 100% sure that the space between the lugs was 22mm. Imagine my frustration when the lug space turned out to be 23mm. It was impossible for me to wear the watch with that 1mm spacing between the case and the strap with the springbar visible. Uh uh, ain't happening!
When I came home I started to look around for nice leather straps and that's when I came across MJ Leather. I contacted Micke and asked him if he happened to have any 23mm straps in stock. He didn't but he offered to have one custom made for me. The final result turned out to be fantastic. 23-20mm at the buckle. Beautiful red leather which is going to age super nice. Fantastic craftmanship! Couldn't be happier with the strap.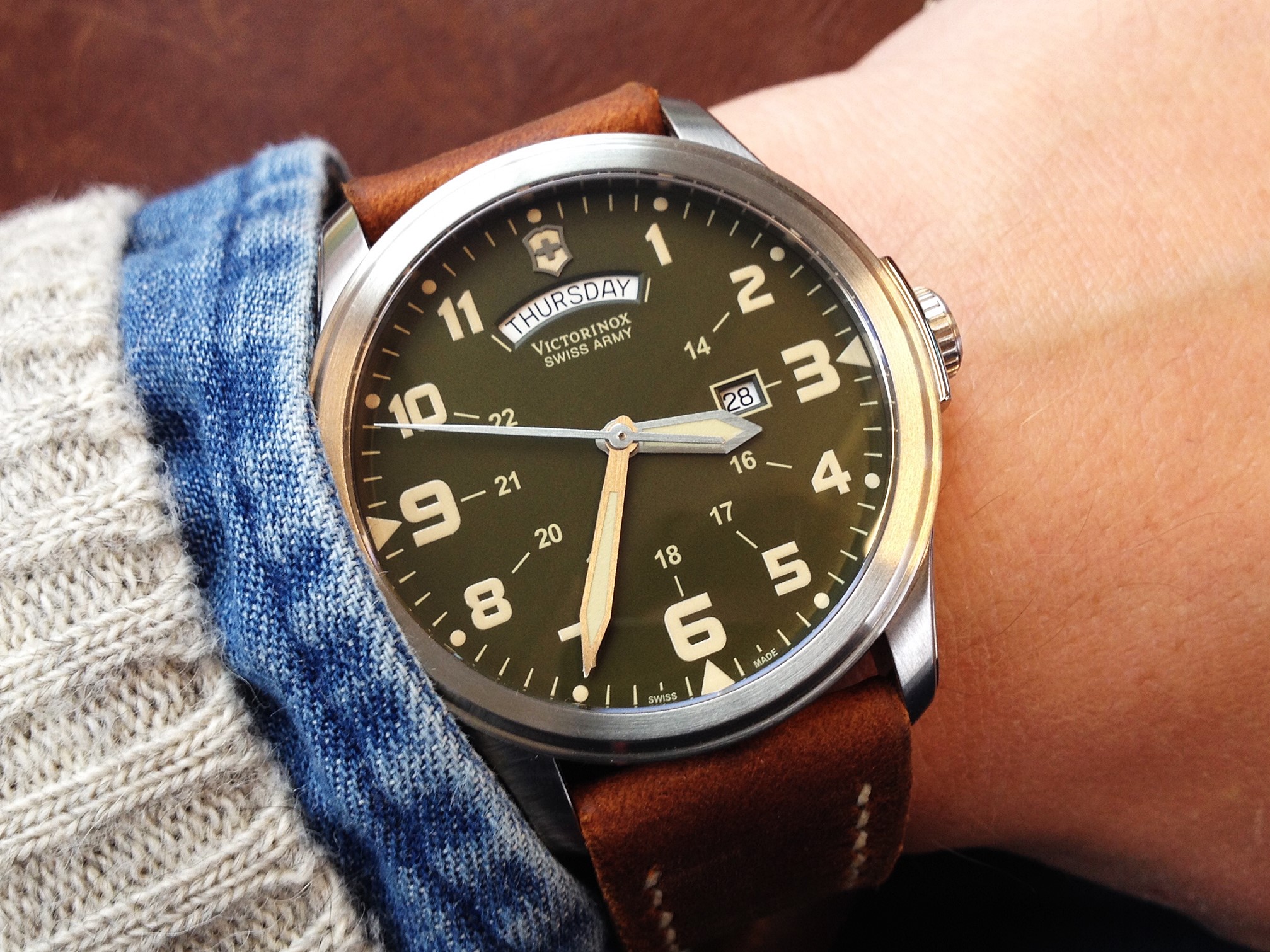 With the new strap from MJ Leather.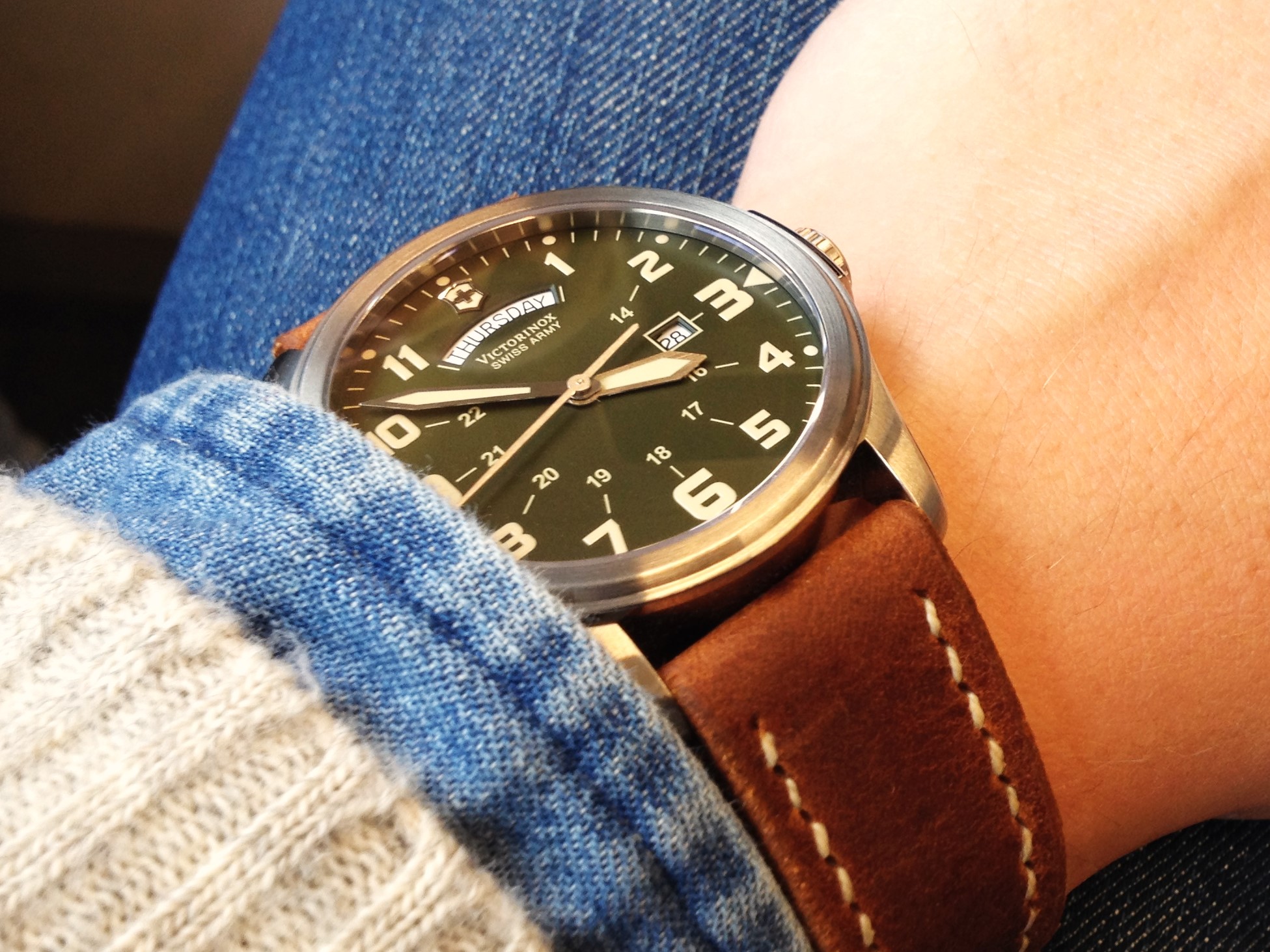 © All pictures by a Watch Flipper's Diary unless noted.