This is the watch I consider to be my first. I got it from my dad. He claims that it was the first quartz model Omega sold in Sweden when he bought it in the mid 70's. If this information is correct or not I'm not sure of. Anyway, I wore this watch a lot from 2005 - 2007. During this time I think I had to change the battery at least three or four times and also the movement ticked really loud. When I started to study economics in the fall of 2006, the library was all quiet except for my watch that echoed down the hallway. It measured 35mm without crown and 20mm between the lugs. It was a nice dresswatch that went pretty much unnoticed.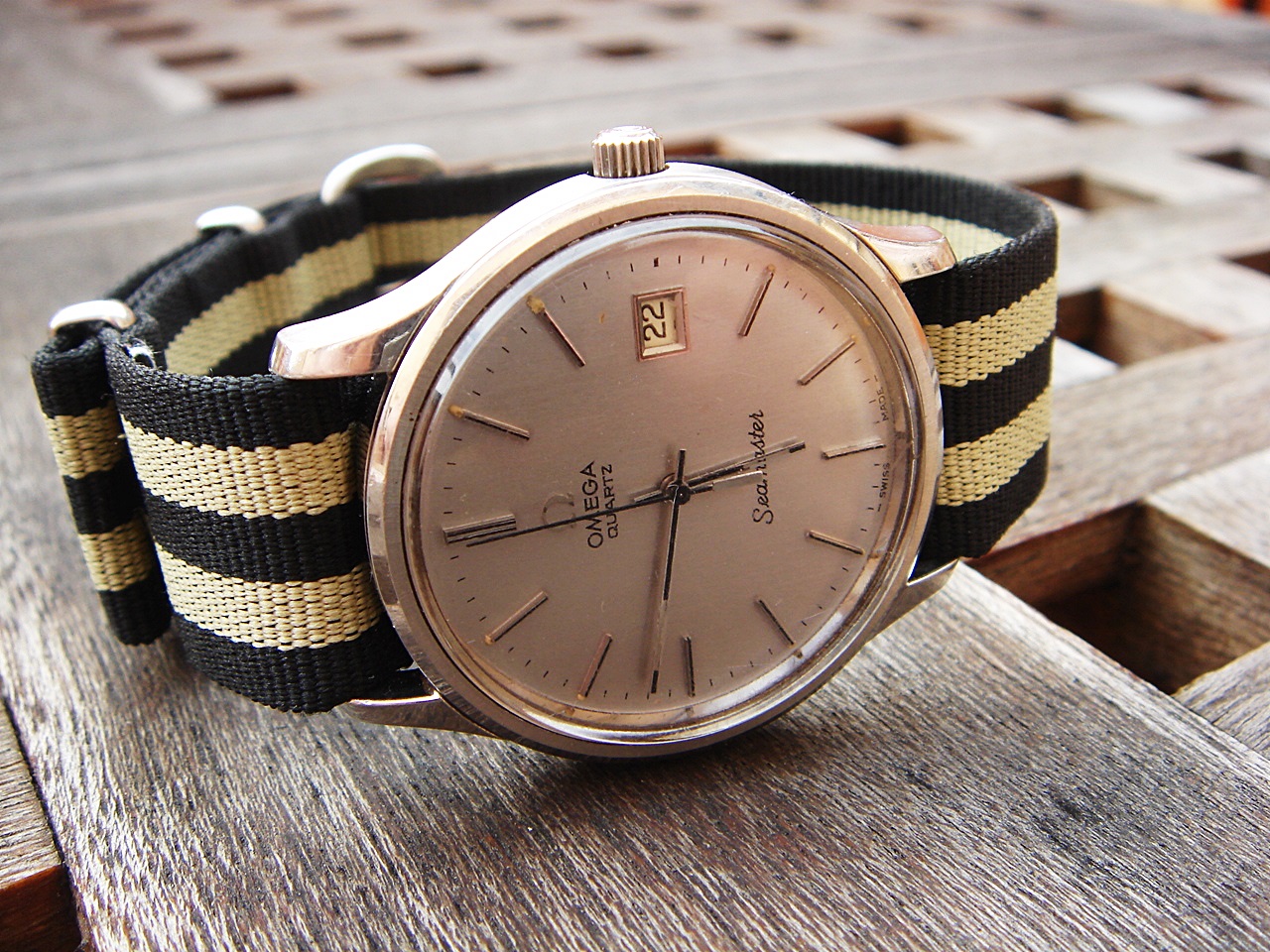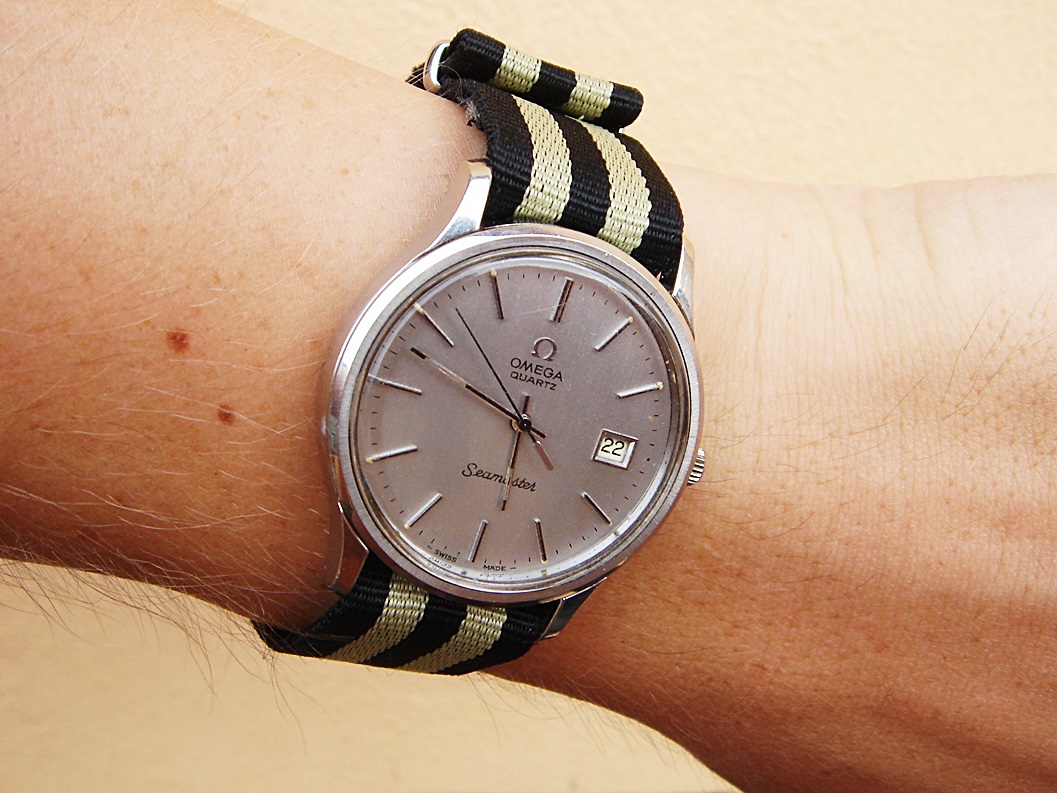 Wristshot on black/yellow nato.
I later passed it on to my younger sister who still wears it sometimes but here are some pictures from moments when it was worn by me.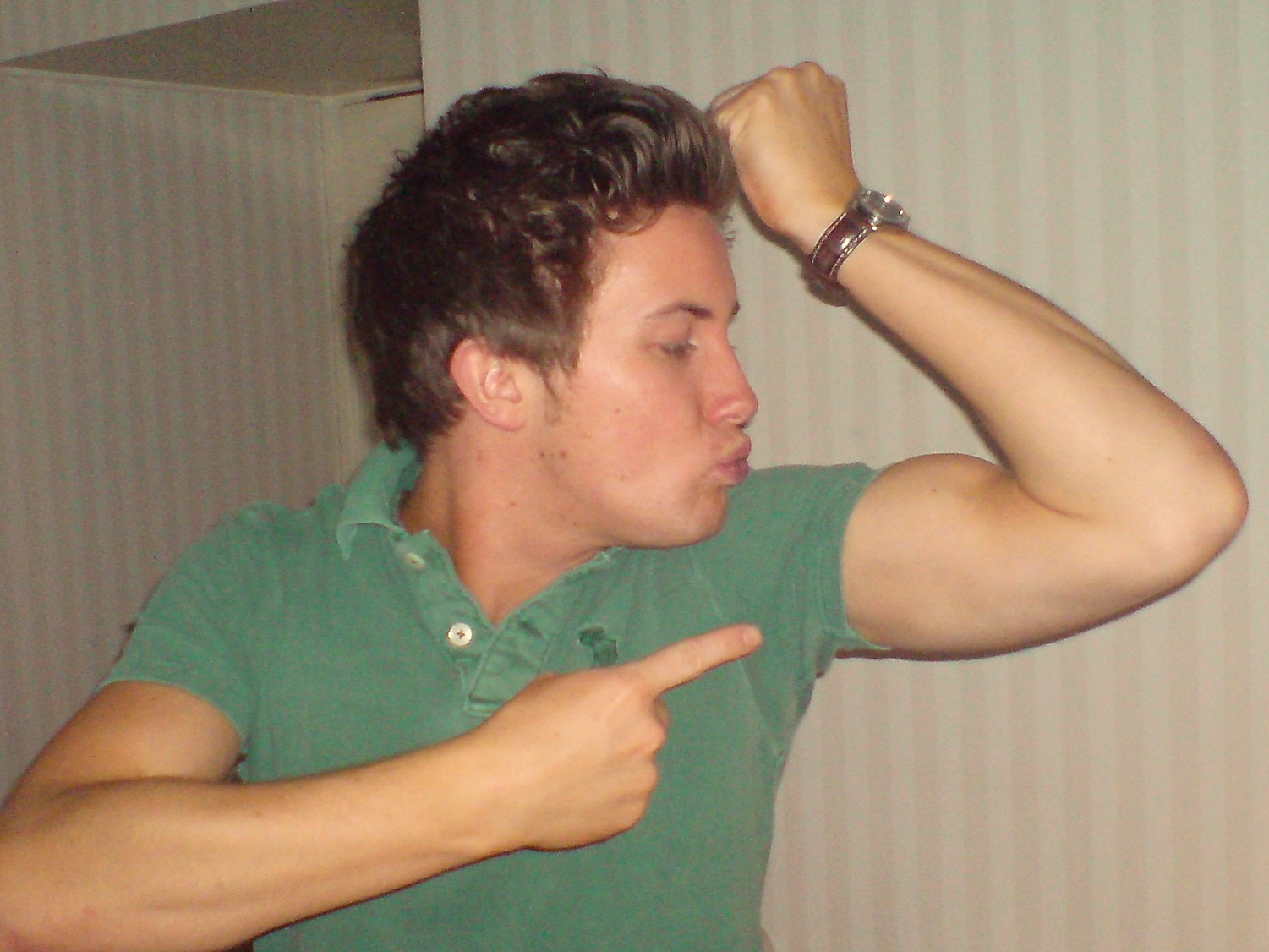 An important moment in march 2007. Later this evening I met the woman who six years later became my wife.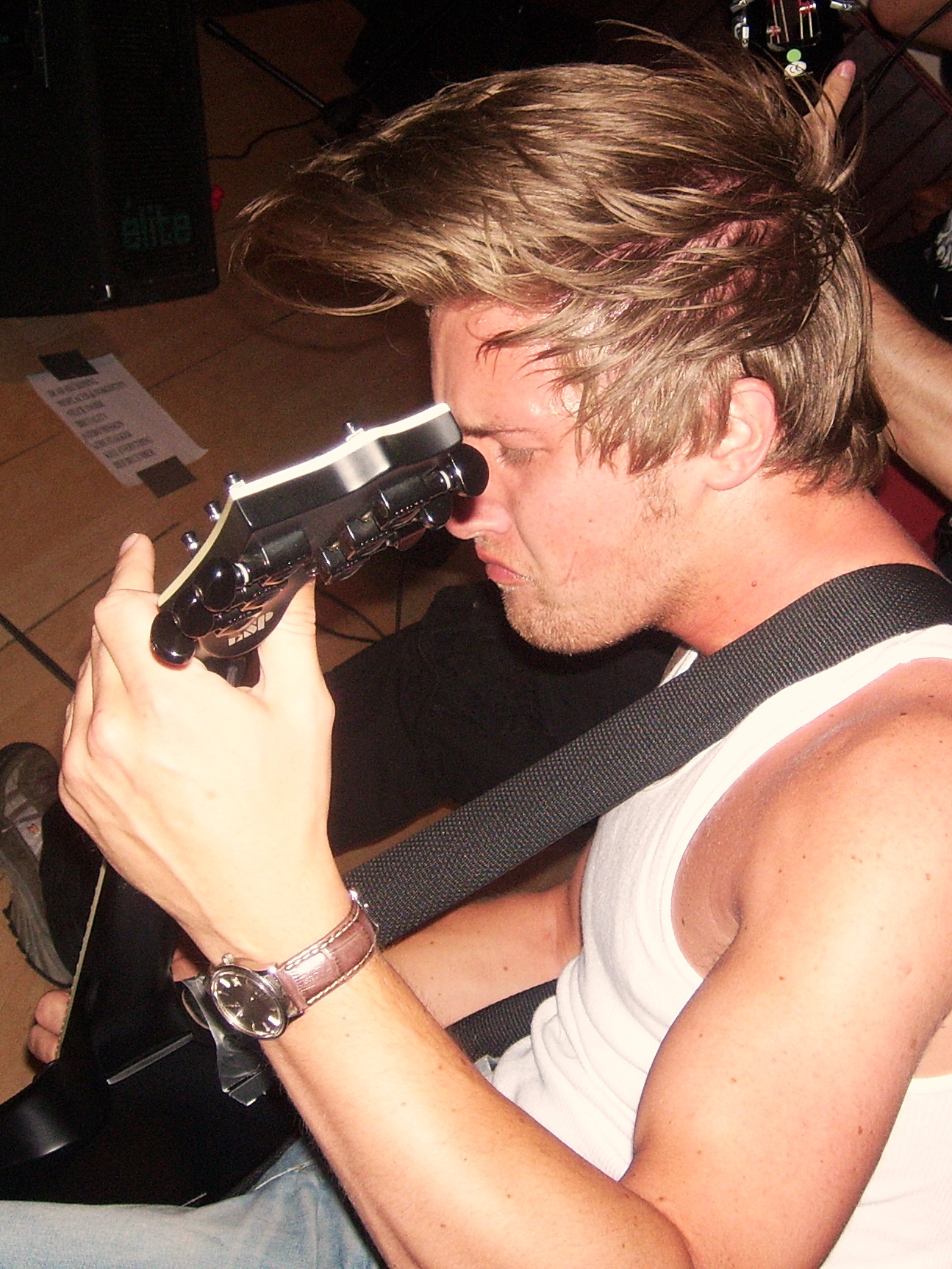 During a gig at O'Learys in Uppsala in June 2007.
These vintage Omega quartz watches are pretty easy to come across today for a rather low amount on eBay. If I were to pick one up again I'd prefer a mechanical or an automatic version in solid gold as a dress watch.
© All pictures by a Watch Flipper's Diary unless noted.