The Super KonTiki is easily one of my favorites and would probably make it on to my top ten-list (which I will put together as soon as we reach present day). This version was the limited edition reissu

e

based on the dive watch from

1973 (

hence limited

to 1973 pieces) and is perha

ps

most known as the watch that was issued to the IDF. I'd been looking for a used one for so long but they rarely showed up and when they did they were located in the US (as they always are!) and the pricing was ridiculous. Then suddenly in May 2014 it popped up on my local forum and of course I sat there with no cash and all my money tied up in watches. I tried to get the seller interested in a trade but without any luck. I thought it would be gone in an instant but apparently it wasn't that sought after on the Swedish market and I was lucky enough to have a whole month to sell of some stuff and later in mid-June when I had scraped the cash together I finally got it.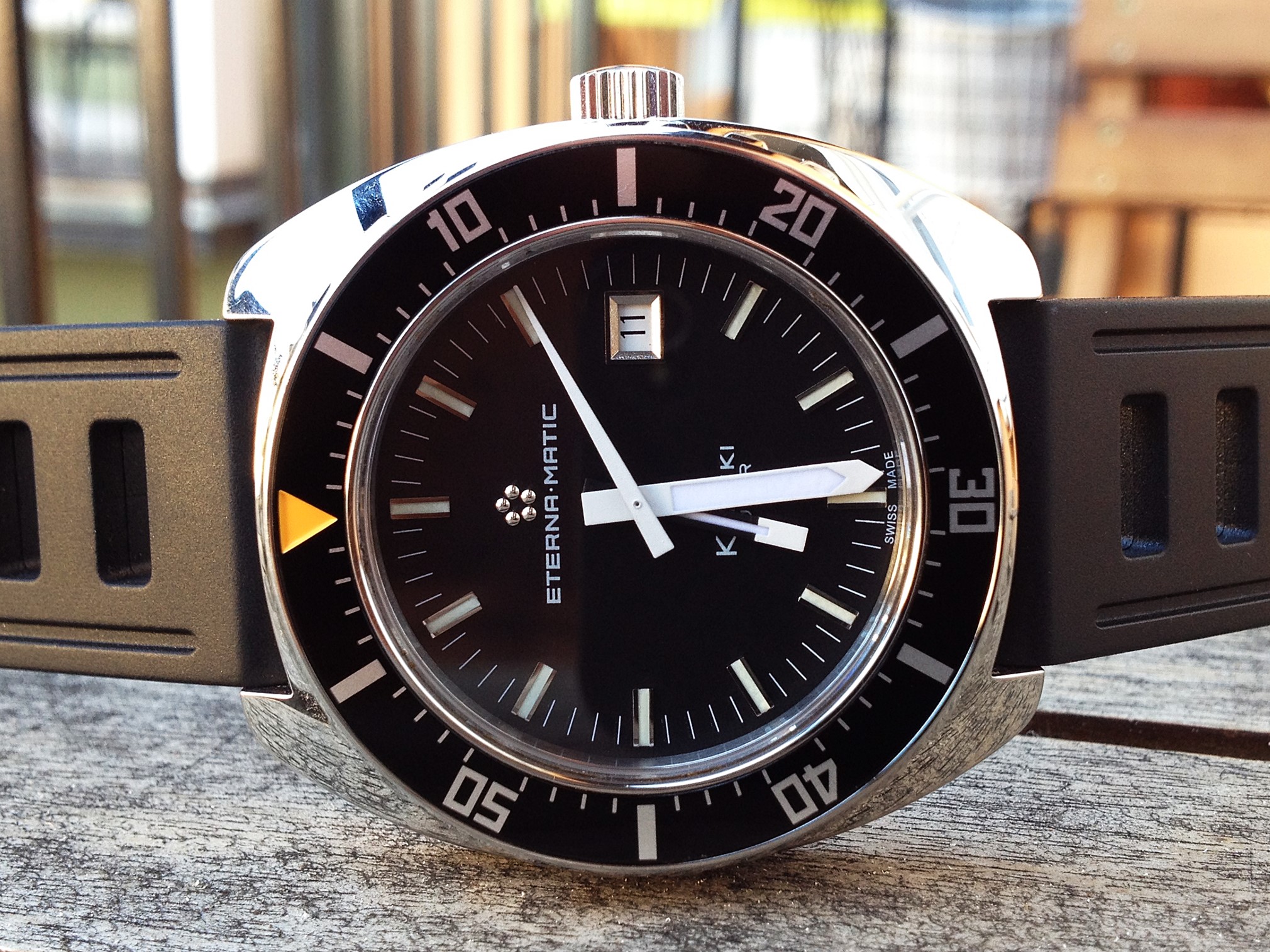 #227 - The Eterna Super KonTiki 1973 limited edition from the Heritage series, ref. 1973.41.41.1230.
To me the Super KonTiki is one of those true dive watch icons just like the Doxa SUB or the Omega Ploprof 600. I thought it was going to wear big with its 44mm but it felt smaller and was actually great to wear. Looking at it made me smile. I loved the shark mesh but I was afraid that the belt buckle clasp would

get caught in

something which would cause it to open, and I didn't want to experience what a drop to the ground would do to a heavy watch like that. So I bought a new shark mesh with a polished butterfly clasp for it from Strapcode, just like I did for my blue Squale 50atm, and it turned out fantastic. I later picked up a 22mm Isofrane rubber and that really became a smash hit. It looked awesome and I ended up wearing it on the Isofrane most of the time. Just by looking at it I would easily classify it as a 1000m watch and it is quite disappointing when you learn it is only rated to 200m. With a case like that I

was

sure it must be able to withstand greater depths than that.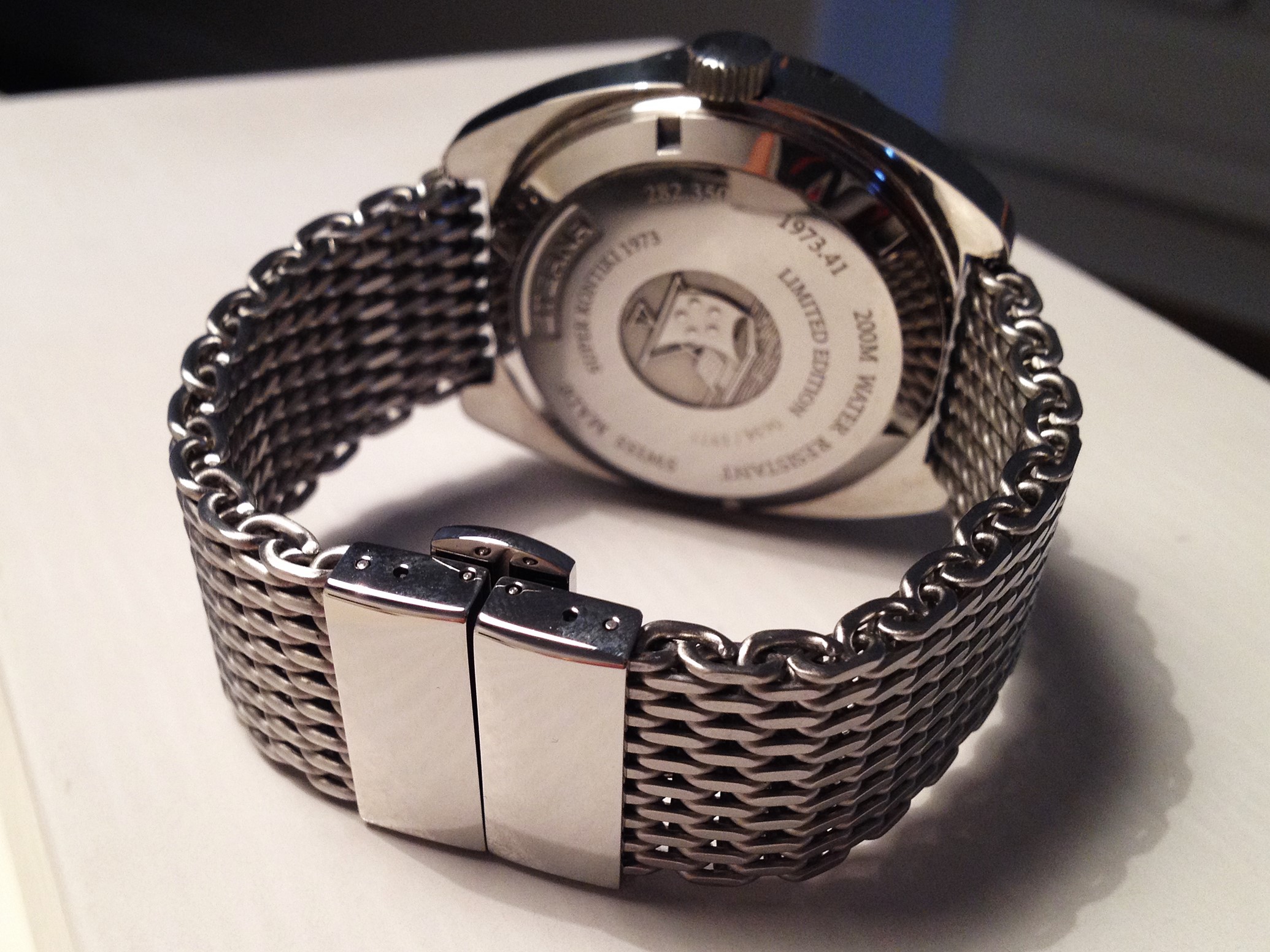 With the new mesh and clasp.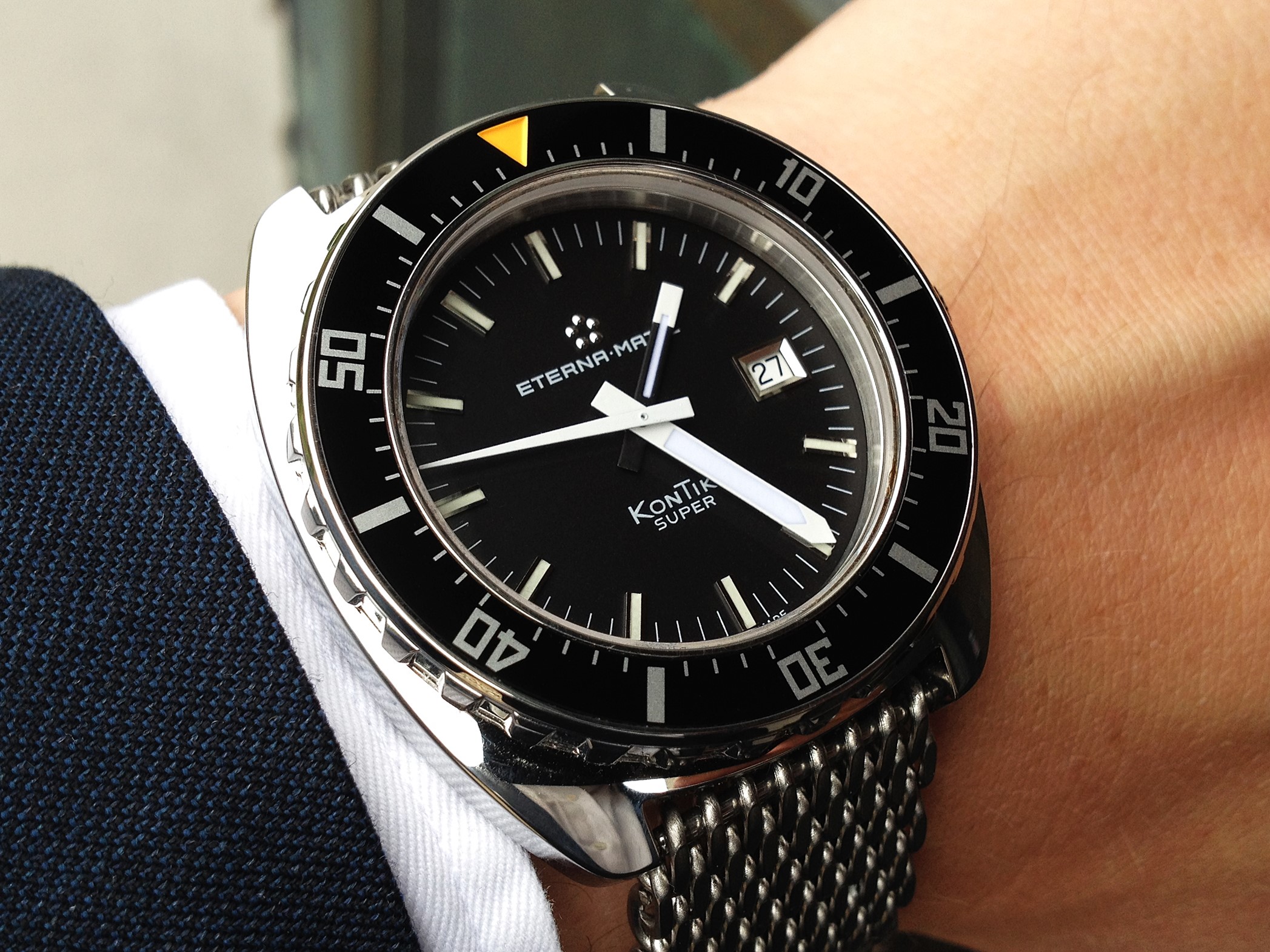 At a wedding. Didn't really fit under the shirt.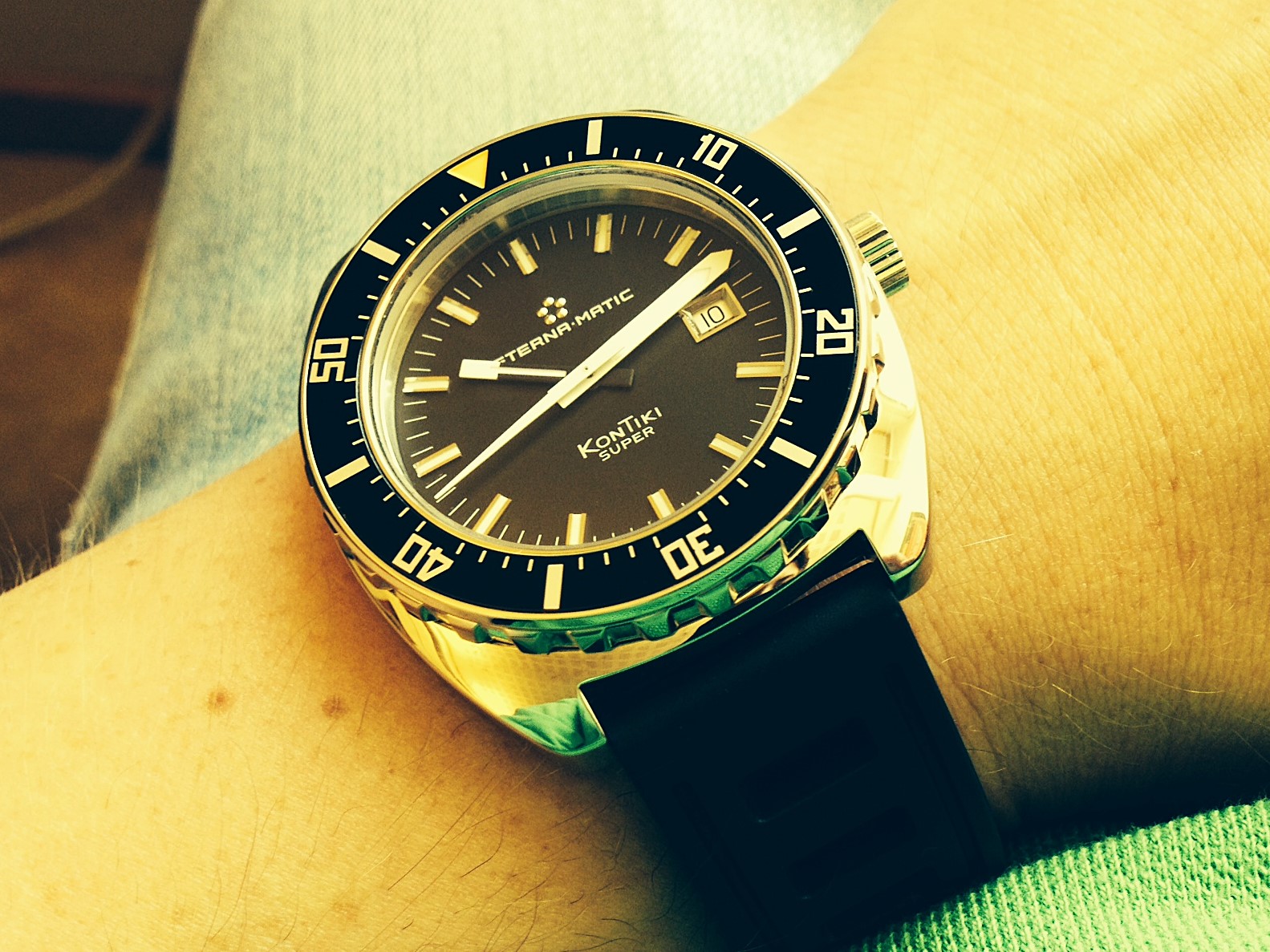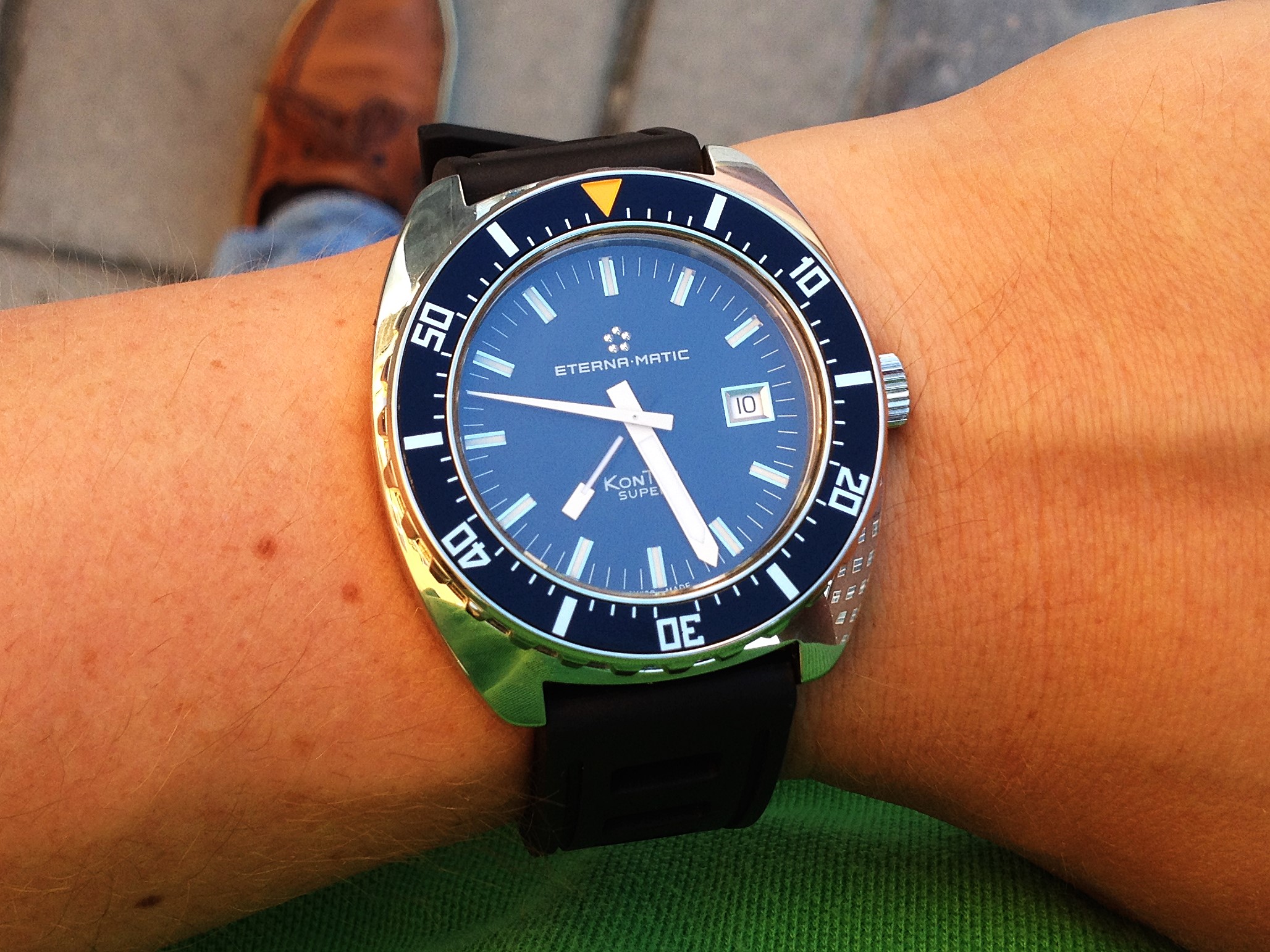 I kept it for

about a

month and a half and when I sold it in late July I was lucky enough to find someone just like me who also was looking for one within Sweden and who also happened to appreciate the replacement mesh with the butterfly clasp and the Isofrane rubber. So for once I could pass it on without losing a bunch of money. Since I sold it

there

has only been a few times when I

have

seen this model for sale and every time I

have

been sitting there with my finger on the trigger

ready to pull it

. It really is a fantastic watch and I could easily see myself owning one again.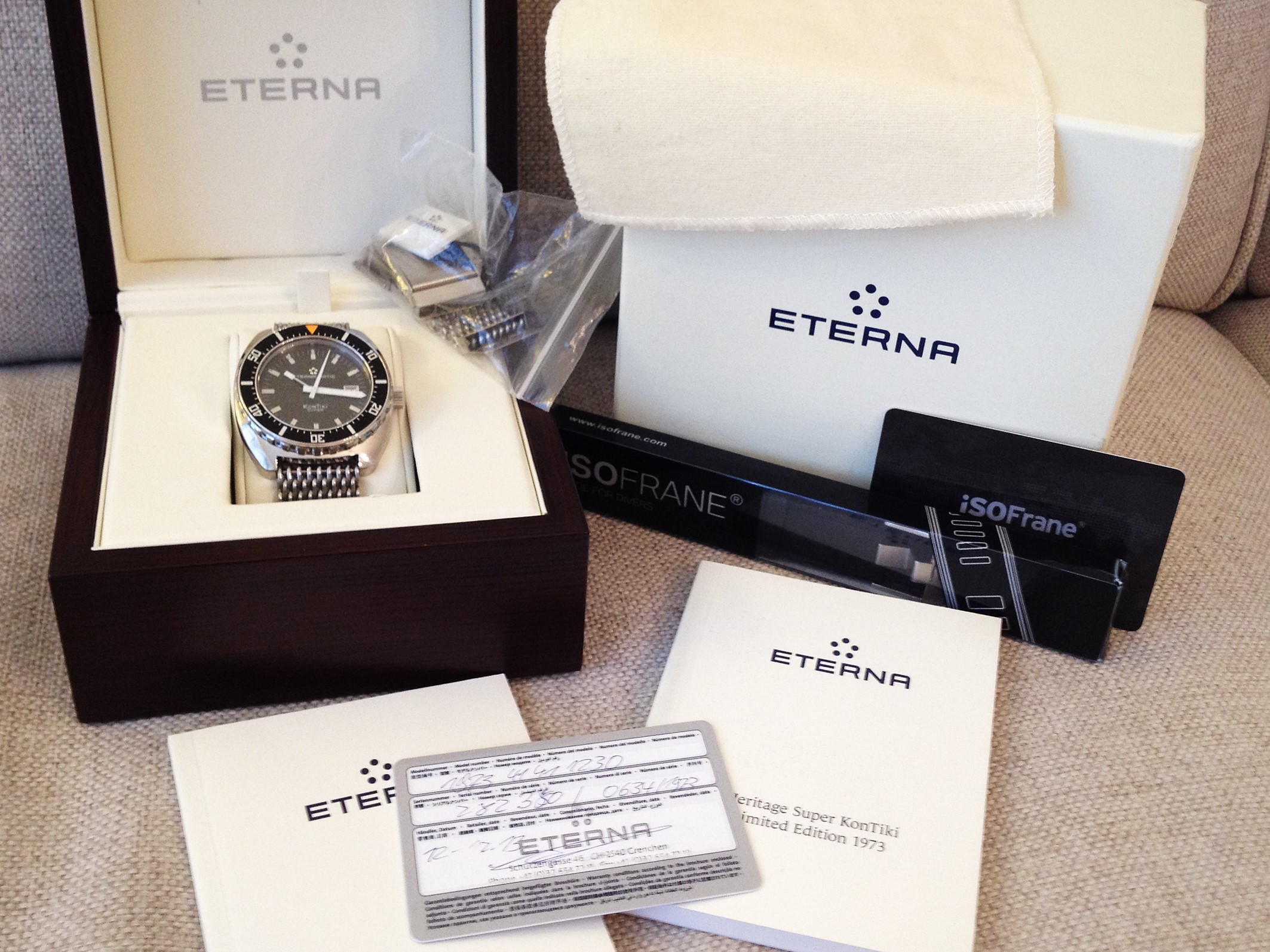 A picture of the full set right before it was sold.
One detail worth mentioning a little extra was the accuracy of the movement. I never had to set the time except for once when I received it. Then it

kept on ticking

spot on +/- 0 seconds/day during the whole time I had it. Pretty amazing for a regular non

-

COSC certified ETA 2824-2

!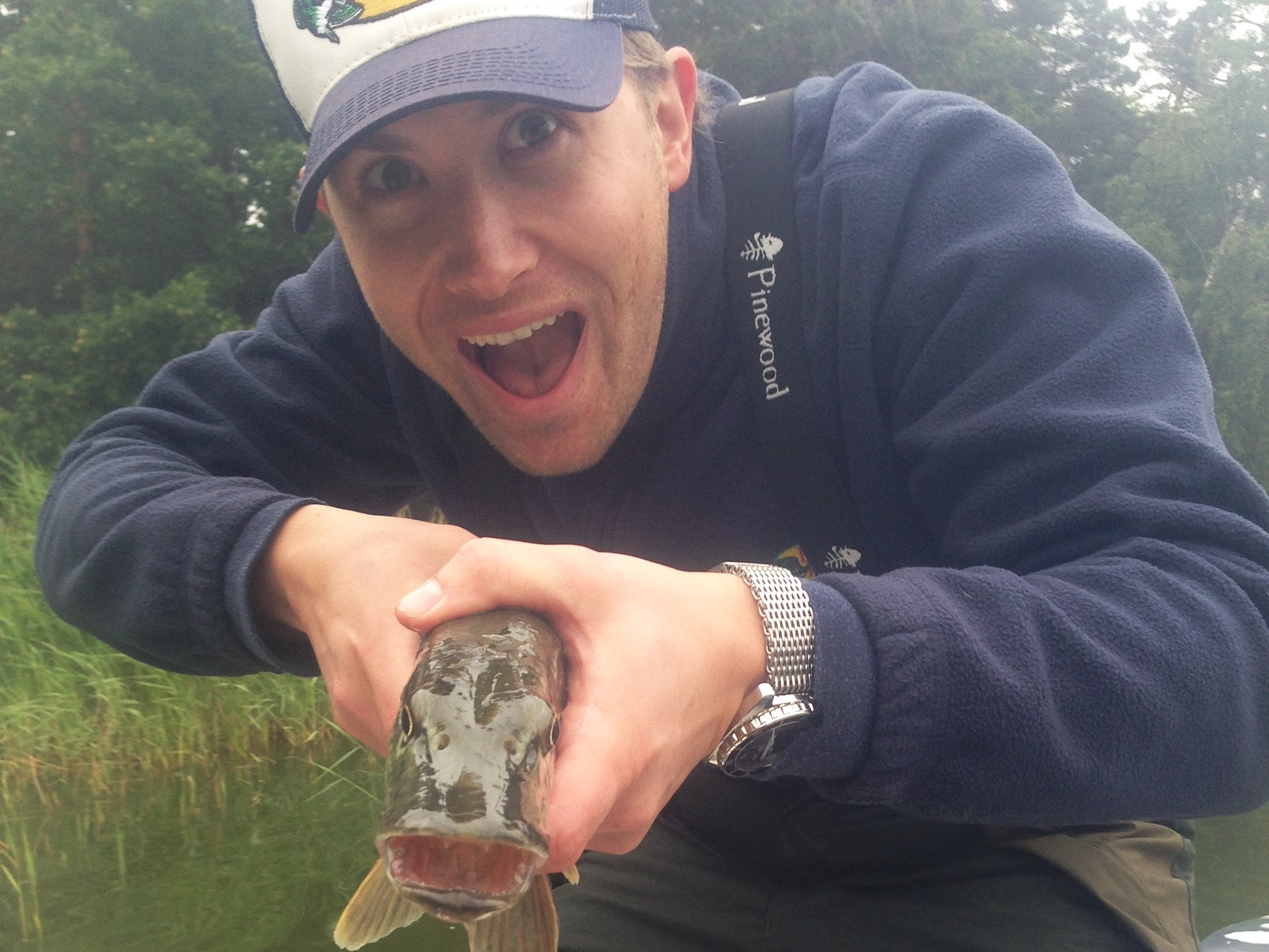 Out pike fishing in the end of June 2014.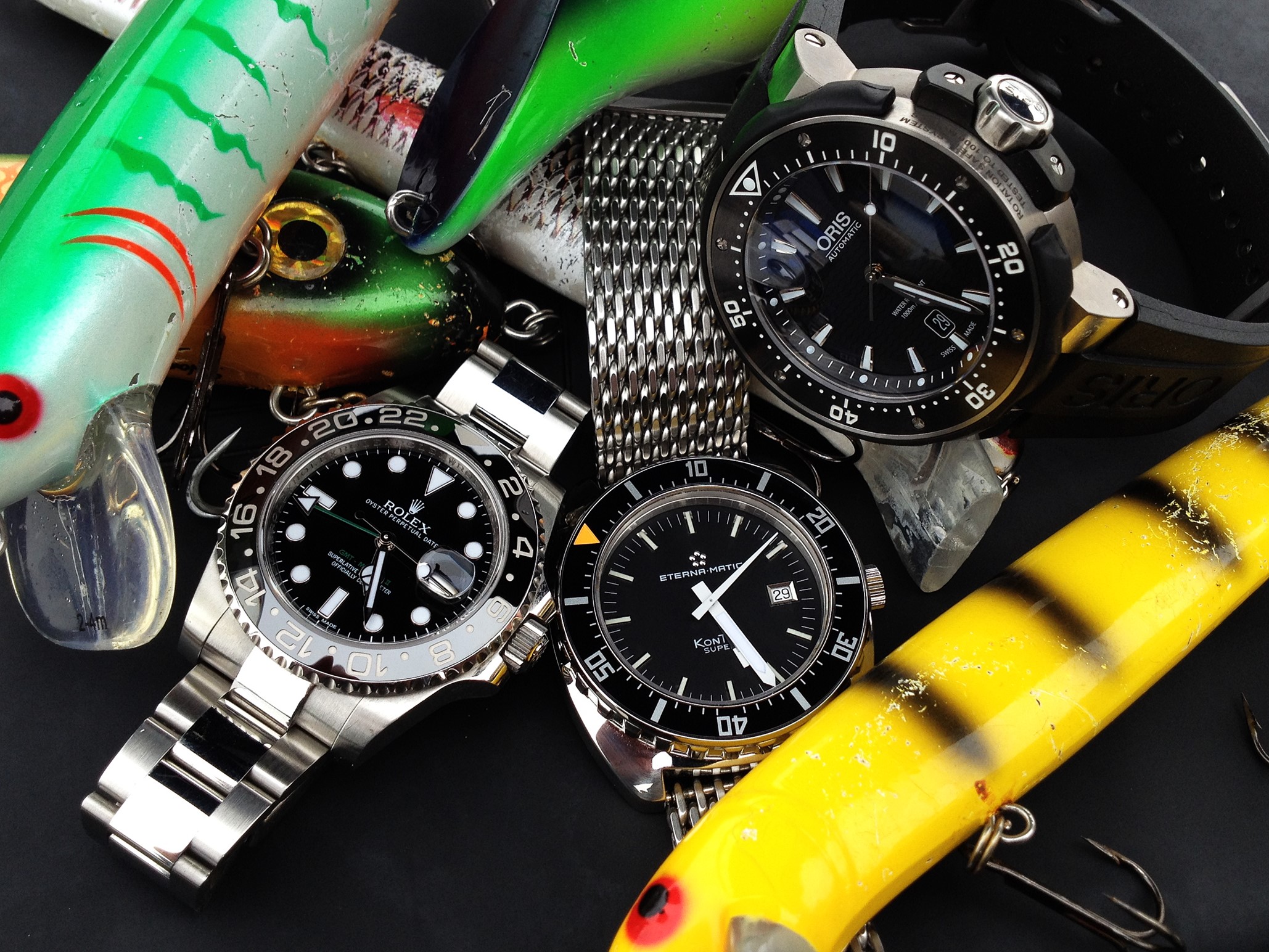 Watches approved for fishing!
Last year Eterna released a couple of new Super KonTiki's but with SW200 movements (instead of ETA) and a new dial design. Not a very successful design in my opinion. They all looked boring. I prefer the limited version

and the original look.
© All pictures by a Watch Flipper's Diary unless noted.