I wouldn't say that the

camouflage pattern is very popular in Sweden. It's either seen in the military or in fashion and not very much in everyday use. I must admit though that I absolutely love camouflage. Ever since I was a kid playing with G.I.JOE's I have loved it. I only bought figures like Ripcord, Leatherneck, Flint, Falcon, Outback and Hit'n Run

;
guys who

actually looked like real soldiers. When we were kids my childhood friend Martin and I used to spend every summer

holiday

on his private island imagining we were shipwrecked soldiers forced to do whatever it took to survive among ticks and snakes under the sometimes scorching hot summer sun and the roughest of thundersto

rms

. As the years moved on we left the playing behind and developed a passion for fishing (and beer drinking) instead and even though we today live two different lives in two different countries we've managed to keep the tradition of always gather a couple of times every year to go back to the exact same location and just relax and become one with nature again. And even though we've grown up quite a bit by now we still haven't let go of the camouflage. Still love it!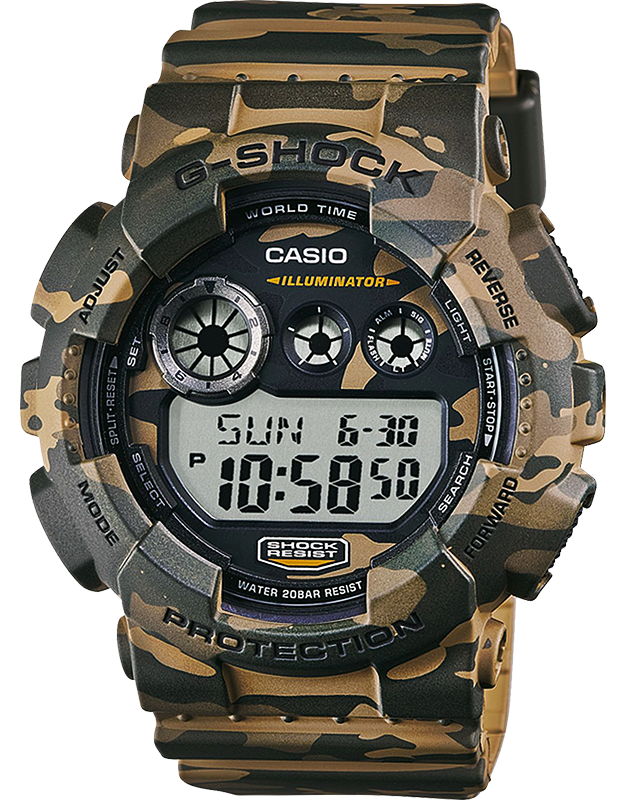 Product picture of the Casio G-Shock GD-120CM-5ER (borrowed from Casio)
For Martin's thirtieth birthday back in 2014, our other childhood friend and fishing buddy Daniel and I decided to go to London t

o visit him

and

at the same time

catch

our favorite band Machine Head

playing at the Roundhouse

. I came up with the idea of buying matching watches for the three of us that we could use while fishing and we ended up getting three brand new camo G-Shocks that just had been released. The watches were brought to London and got their first true

test of endurance while we head banged along to every song that night.

Since that night

t

hose three watches have been brought with us

every time we meet

. We didn't mark them in any way and I think there have been a couple of occasions were we accidentally might have mixed them up. But who cares, as long as we have all three of them!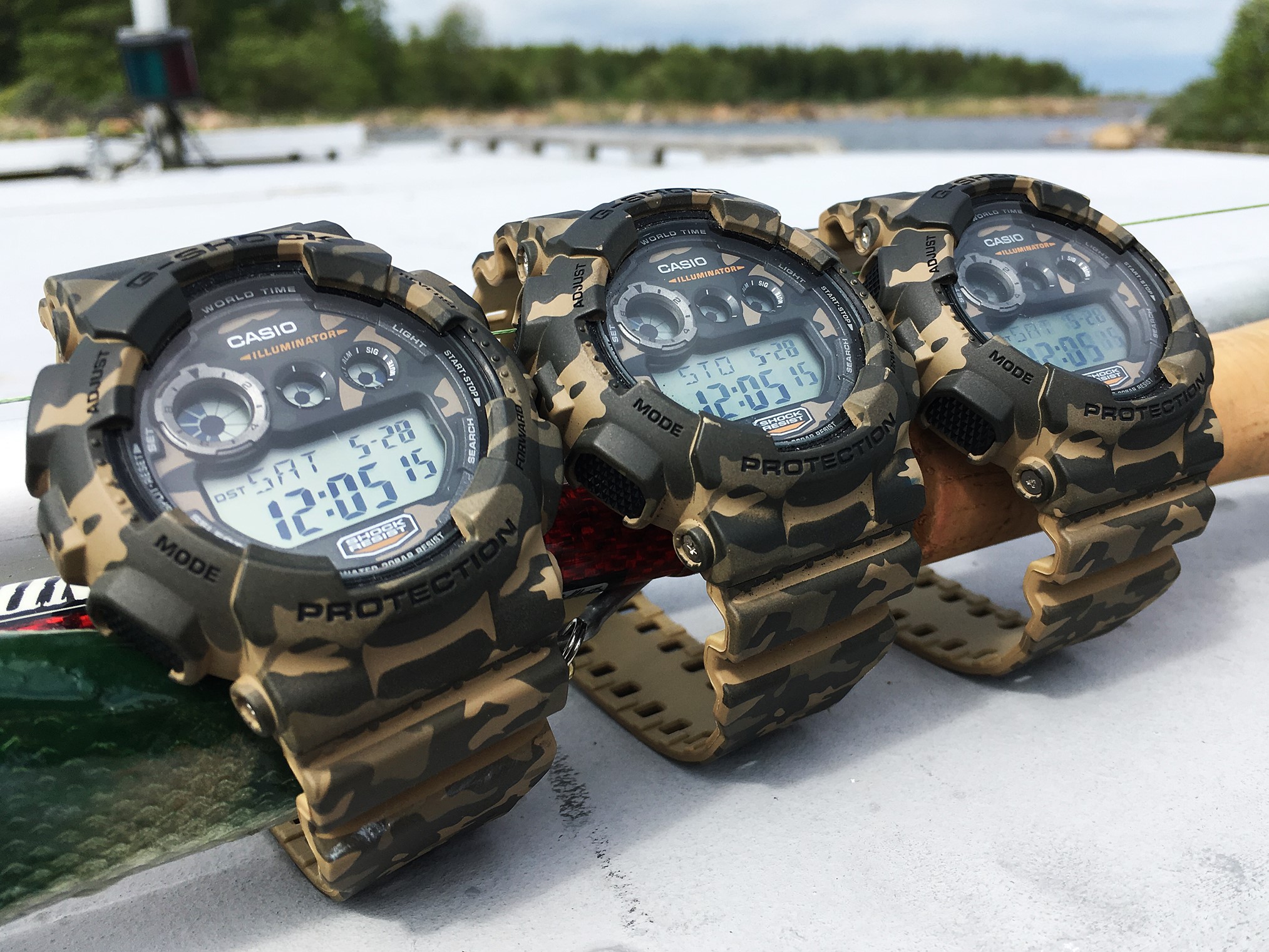 #238 - The Casio G-Shock GD-120CM-5ER. Synchronized to perfection. I have no clue which one is mine 😀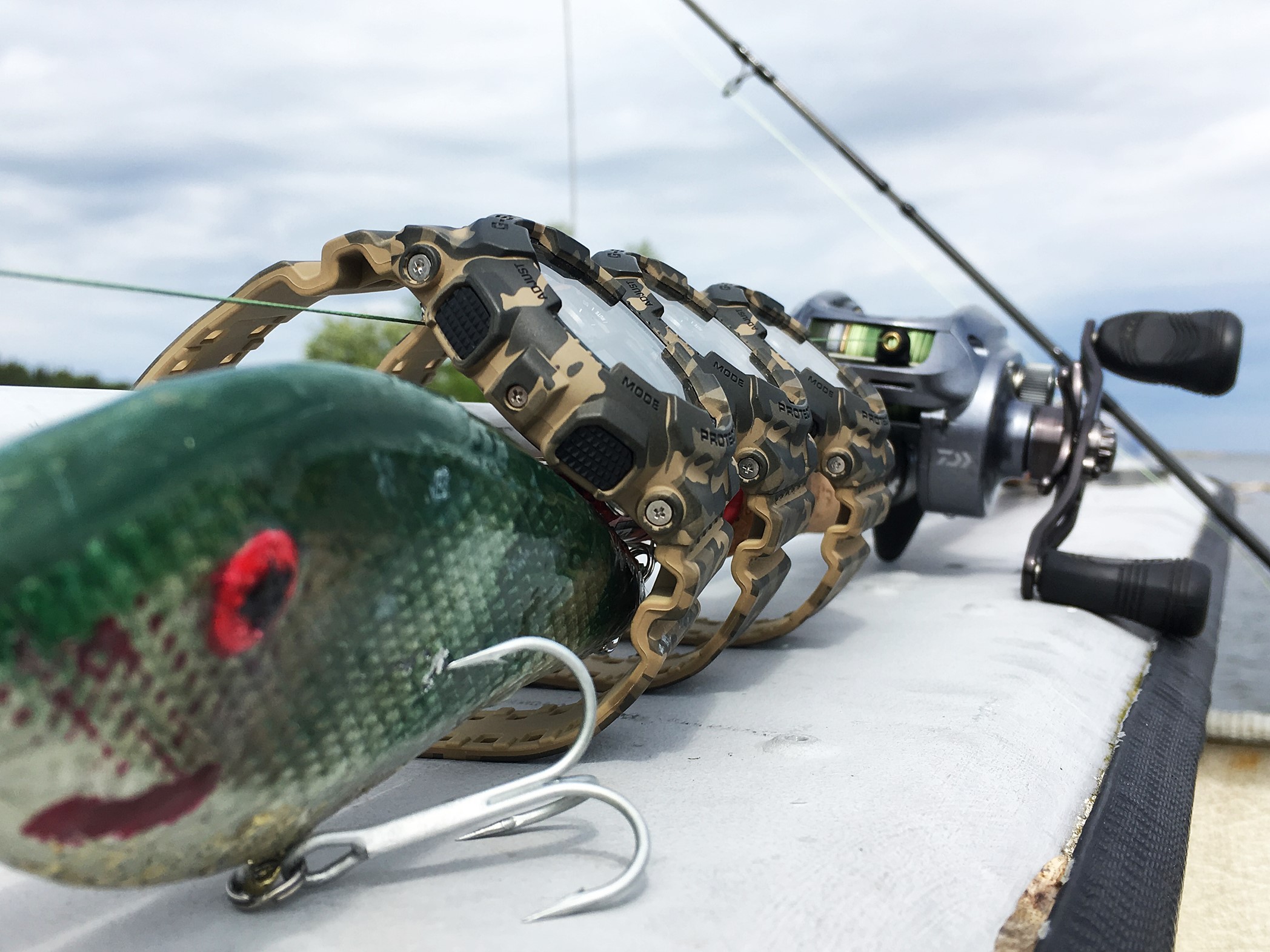 Posing with one of Martin's home made jerk baits.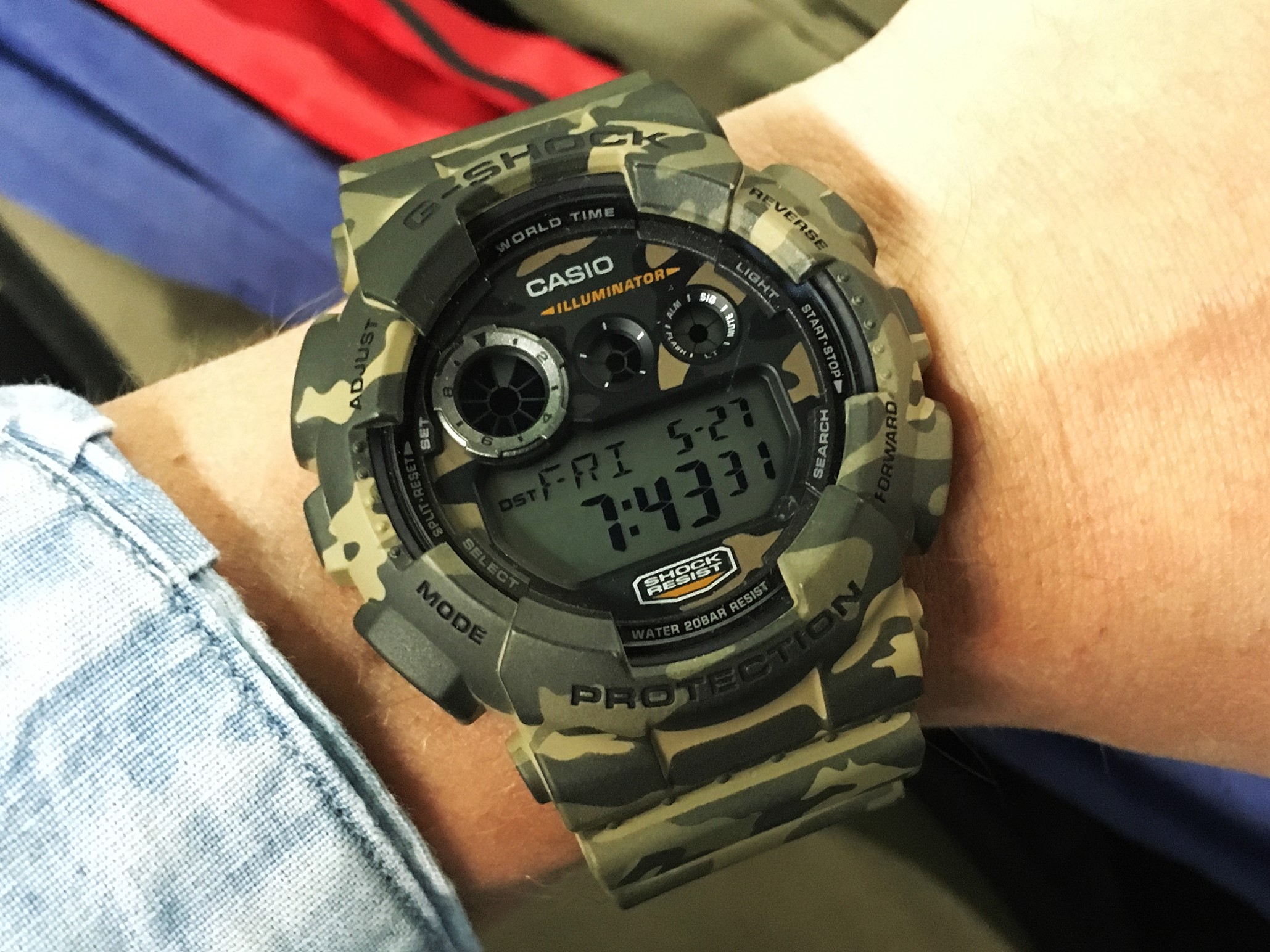 Geared up and ready to move out for some pike fishing in late May 2016.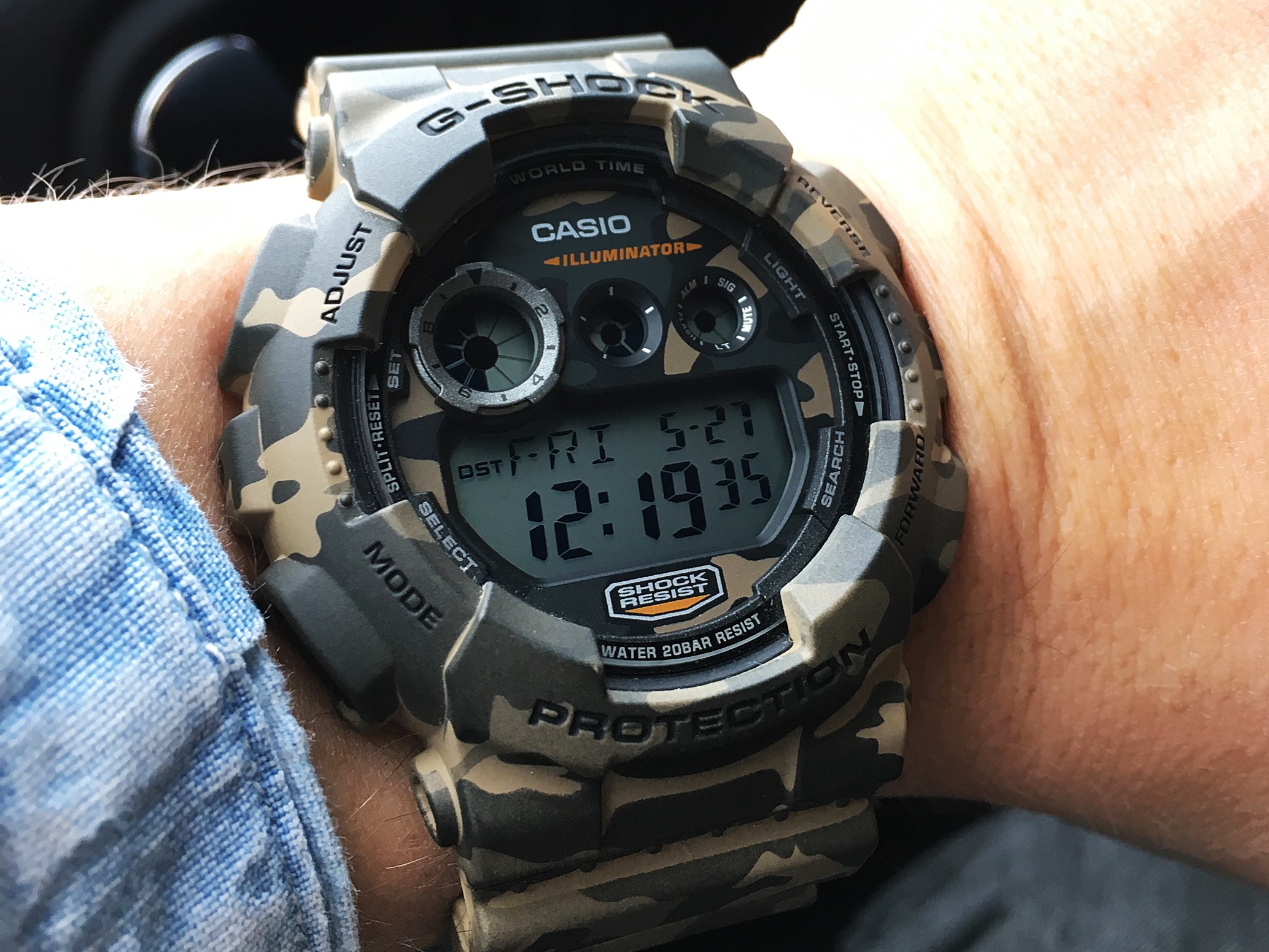 Waiting for the ferry.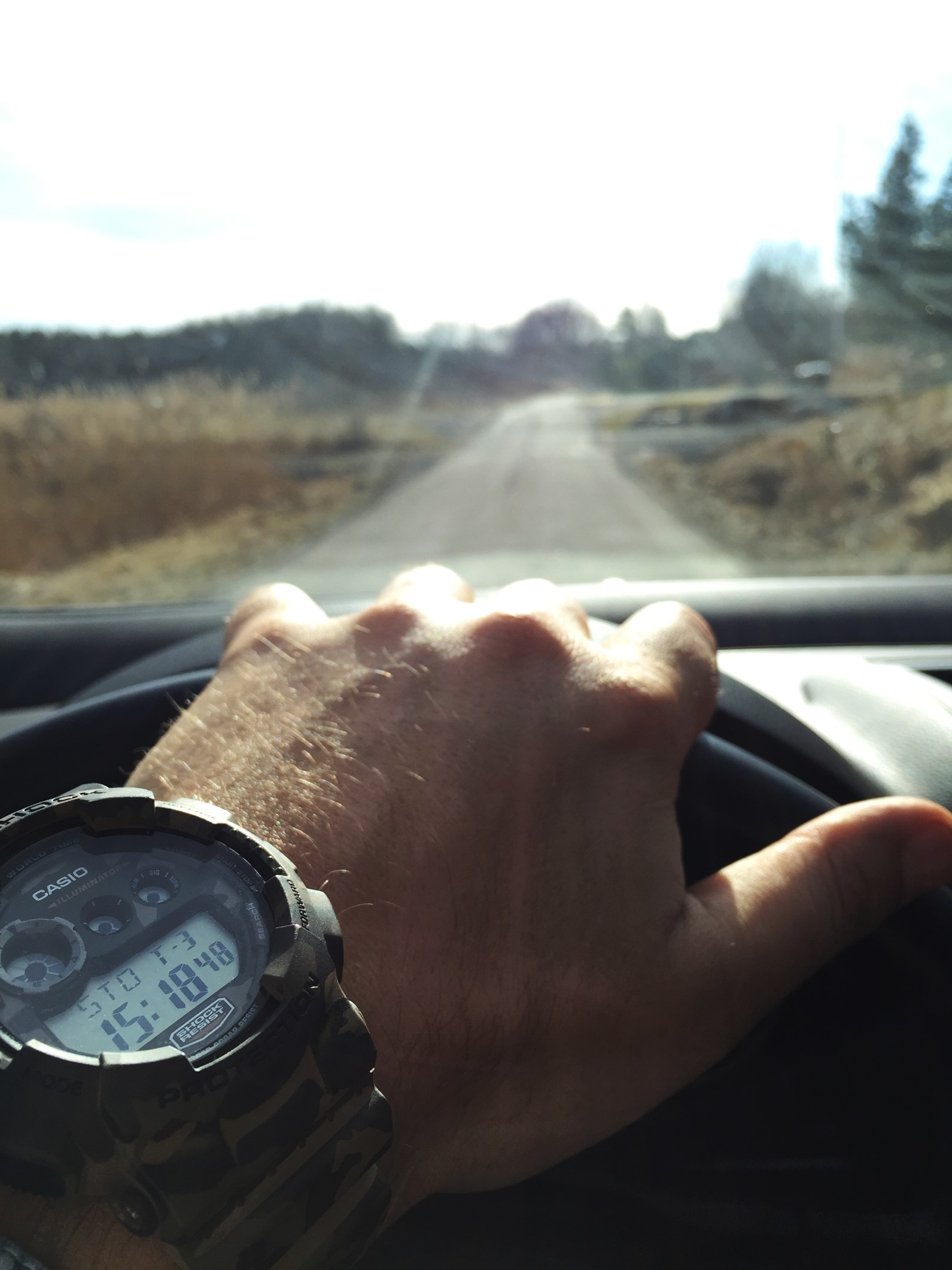 Martin driving on a deserted road in the middle of nowhere.
If you haven't guessed it already this watch is definitely one of my few keepers. It really does mean a lot to me

b

ut the watch actually fulfills a purpose as well. We use them all the time for every kind of activity in every kind of weather. This is a simple G-

S

hock without any fancy sensors and shi

t

and really is built to withstand a proper beating and still being capable of doing its job.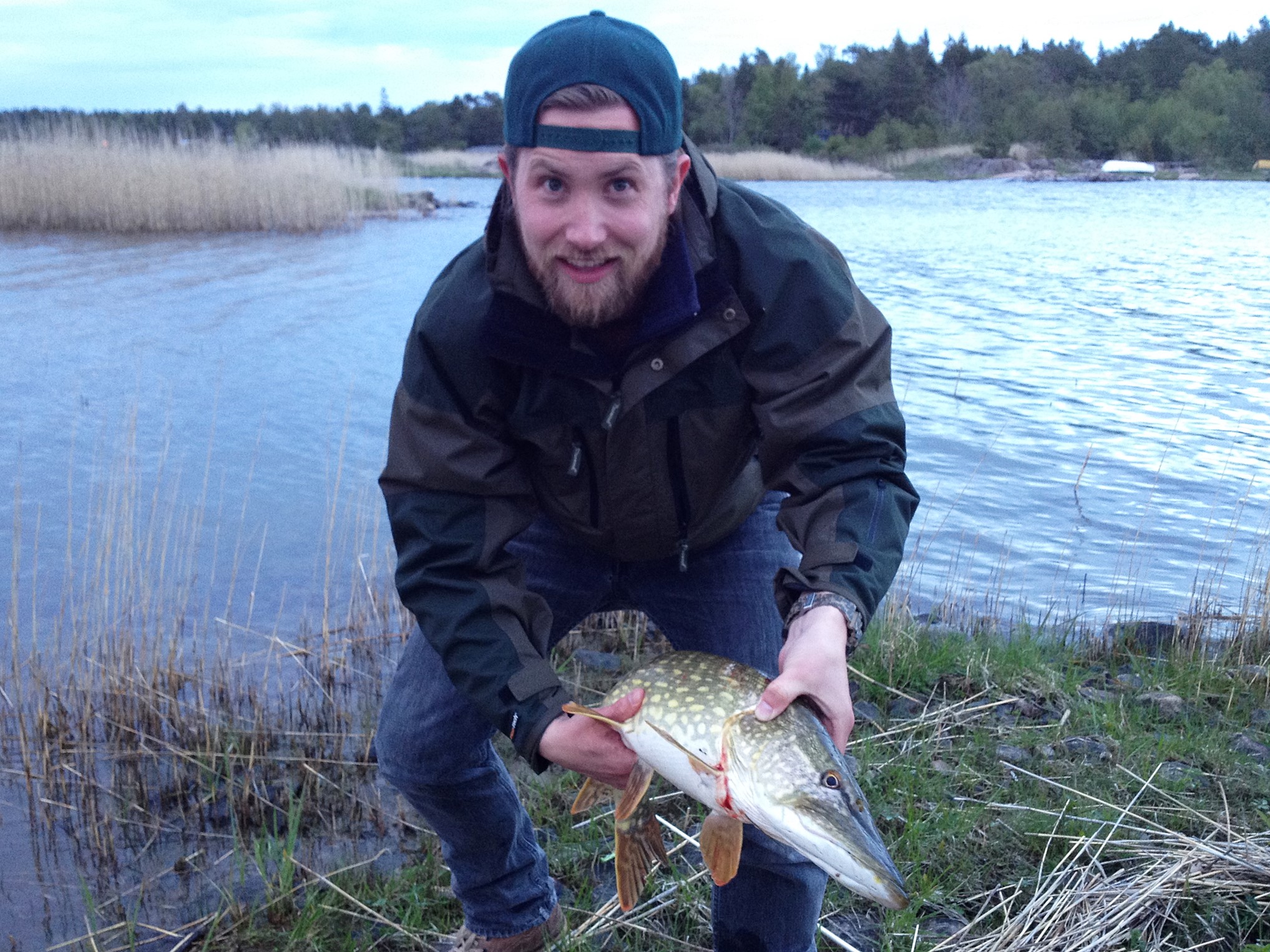 First pike on the first throw back in May 2015.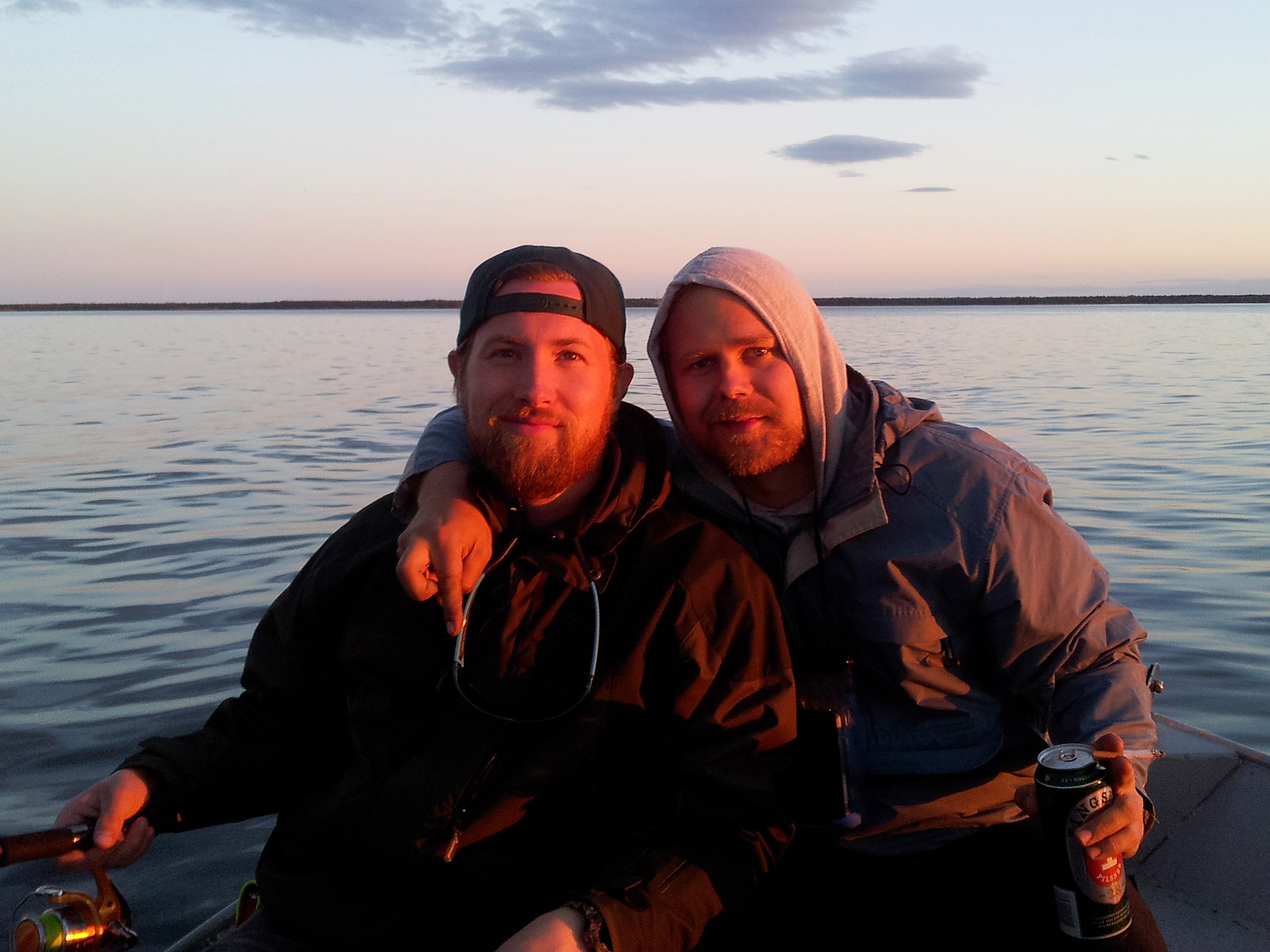 Evening fishing. Such a crazy hobo vibe going on here.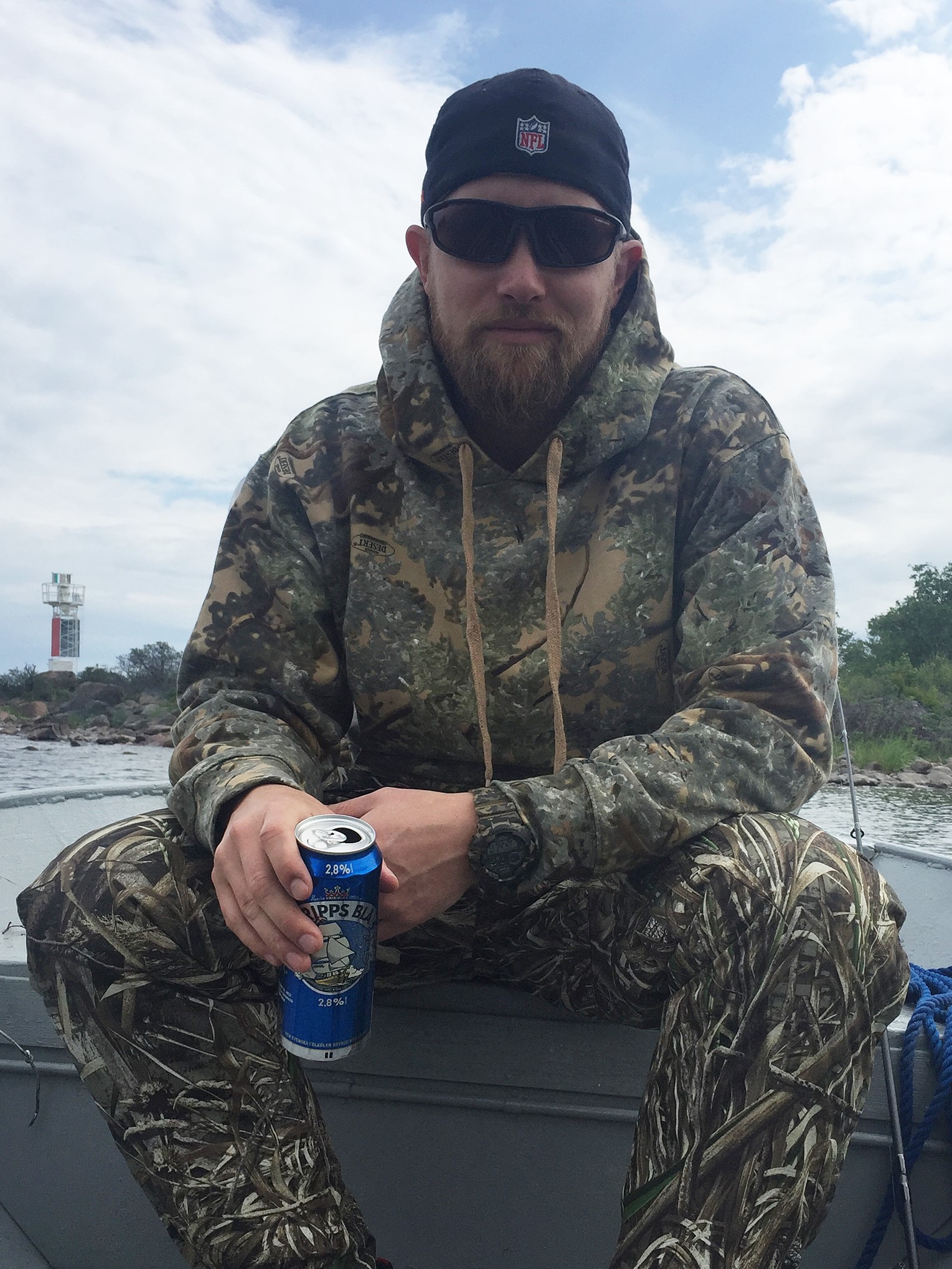 Perhaps I stretched it a little too far with the camouflage on this trip...
Cigar break.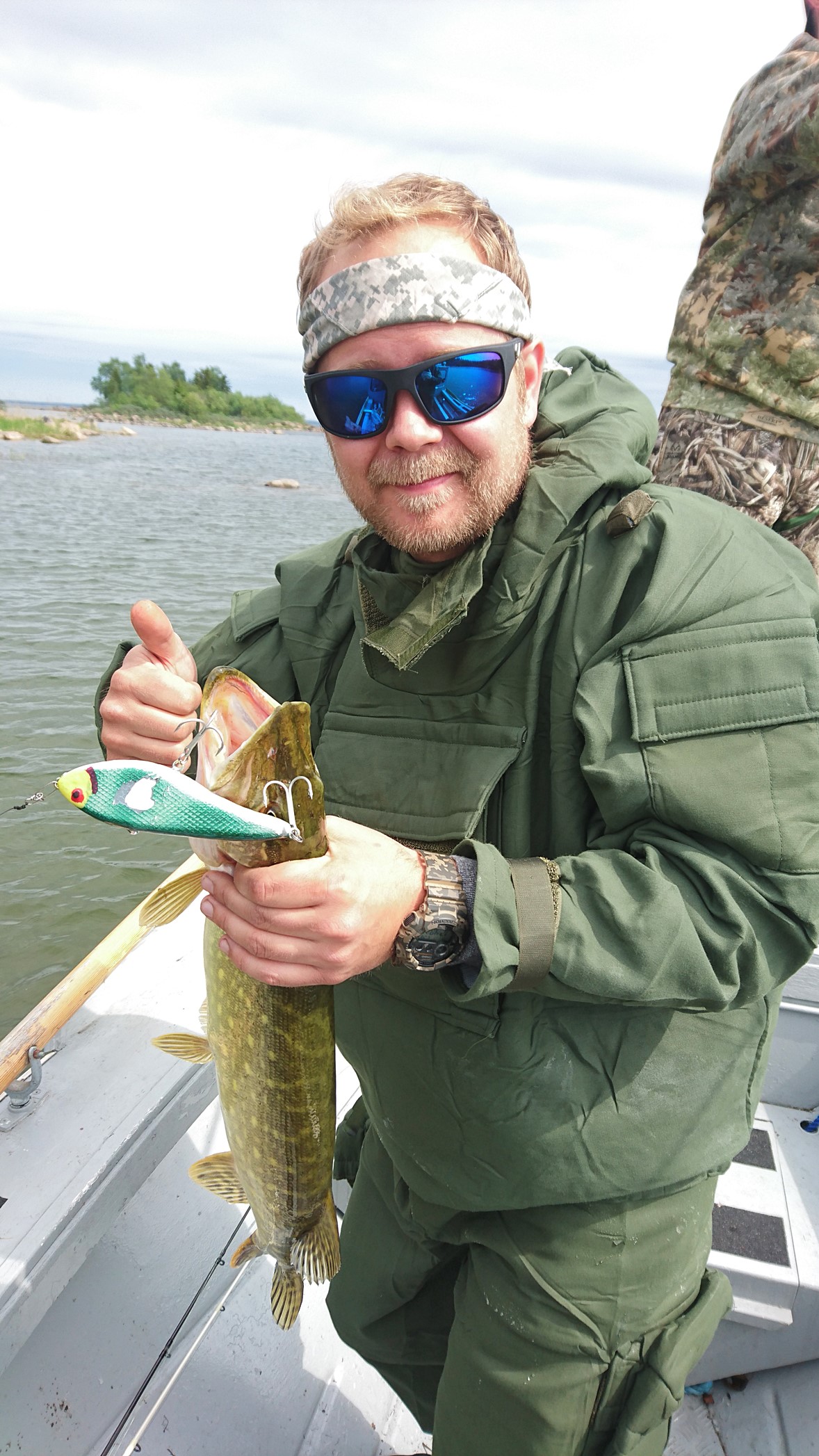 Martin with a pike caught on another one of his home made jerk baits.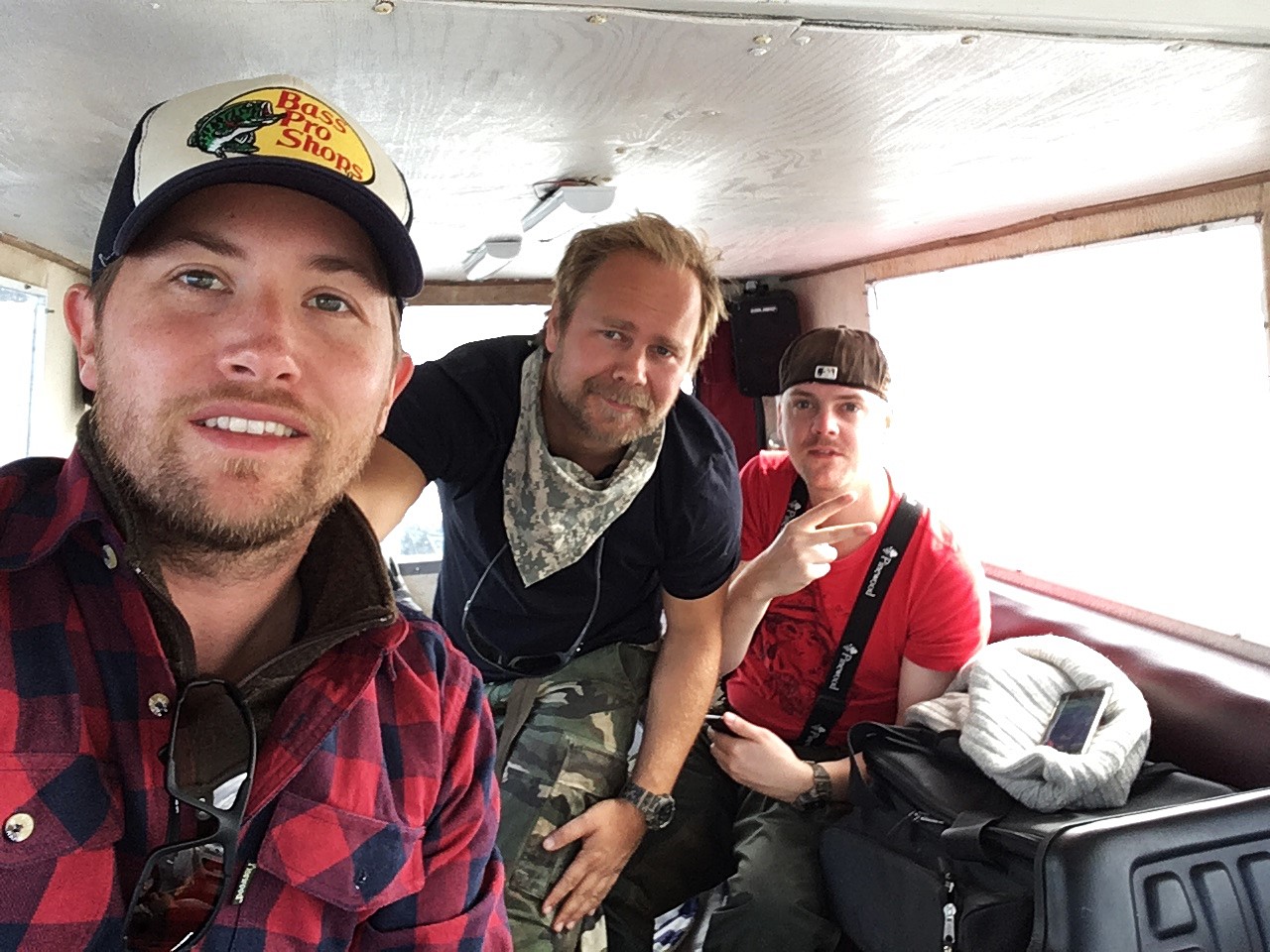 Me, Martin and Daniel out for some early autumn fishing in September 2016.
© All pictures by a Watch Flipper's Diary unless noted.