I guess we all have had that feeling when we just want to go down to our local AD and pick up something brand new. To some that's perhaps what you always do, but to me, who in 99% of all my purchases go for used watches, the event of purchasing a brand new luxury watch is quite the rare occasion.
Anyway, it was in the middle of the summer of 201

4 and

I was sitting at home with a newborn baby boy who mostly slept through the days and when

he

didn't sleep

he

wanted to be with mommy. That meant I had a lot of extra time looking for watches to

learn more ab

out. I suddenly felt the urge to buy a brand new watch. I figured I deserved

that since I

just had bought one for my son

.

But what to buy? The Rolex price boom had just passed and getting a good discount had become much harder. But there was one model that the stores still had in stock that wasn't as popular as the Submariner's, Datejust's and Explorer's and that was the 34mm Air-King. To me that felt like it wasn't even an option to consider due to the size but

t

hen suddenly I found a picture

of an

old Rolex advertisement showing the Air-King with the blue and orange concentric dial. BOOM! I was instantly hooked and couldn't let go. A quick google search told me the dial was discontinued. Damn

!

I quickly texted a friend who worked as a watchmaker at one of the Rolex AD's in Stockholm and asked him if it was possible to someho

w get a hold

of that dial. He soon texted me back "I got one in the drawers right here. A customer had it replaced a couple of years ago with another dial before he purchased it because he didn't liked it. I can install it for you in a brand new Air-King if you want". It was like a sign from above. I texted him back "Do it. I'll be there in thirty!"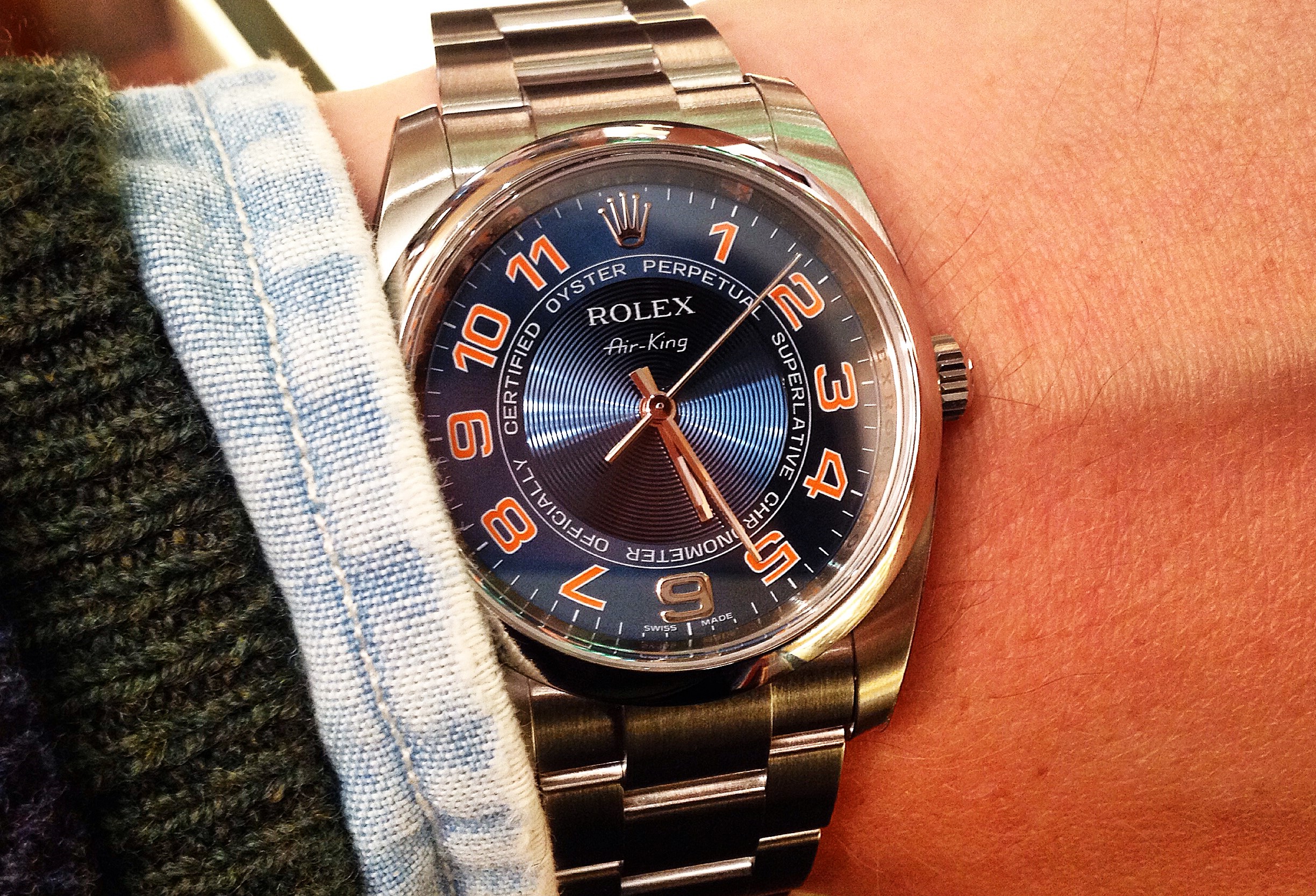 #236 - The Rolex Air-King, ref. 114200. Taken in the store only minutes after the dial change.
It looked awesome! That dial sure

was

something extra. It was beautiful and sporty at the same time and also ha

d

a great youthful feeling to it. Unfortunately he didn't have the right hands for it so if I wanted it I had to come back later to change them. So what about the price? I don't want to give it away but to my luck they had just announced that this was the last year when the text "Air-King" was going to be printed on the dial of the 114200 so perhaps they saw

it as something they wanted to get rid of since it was being discontinued

?

But I can at least tell you that

I didn't had to think twice about getting the watch.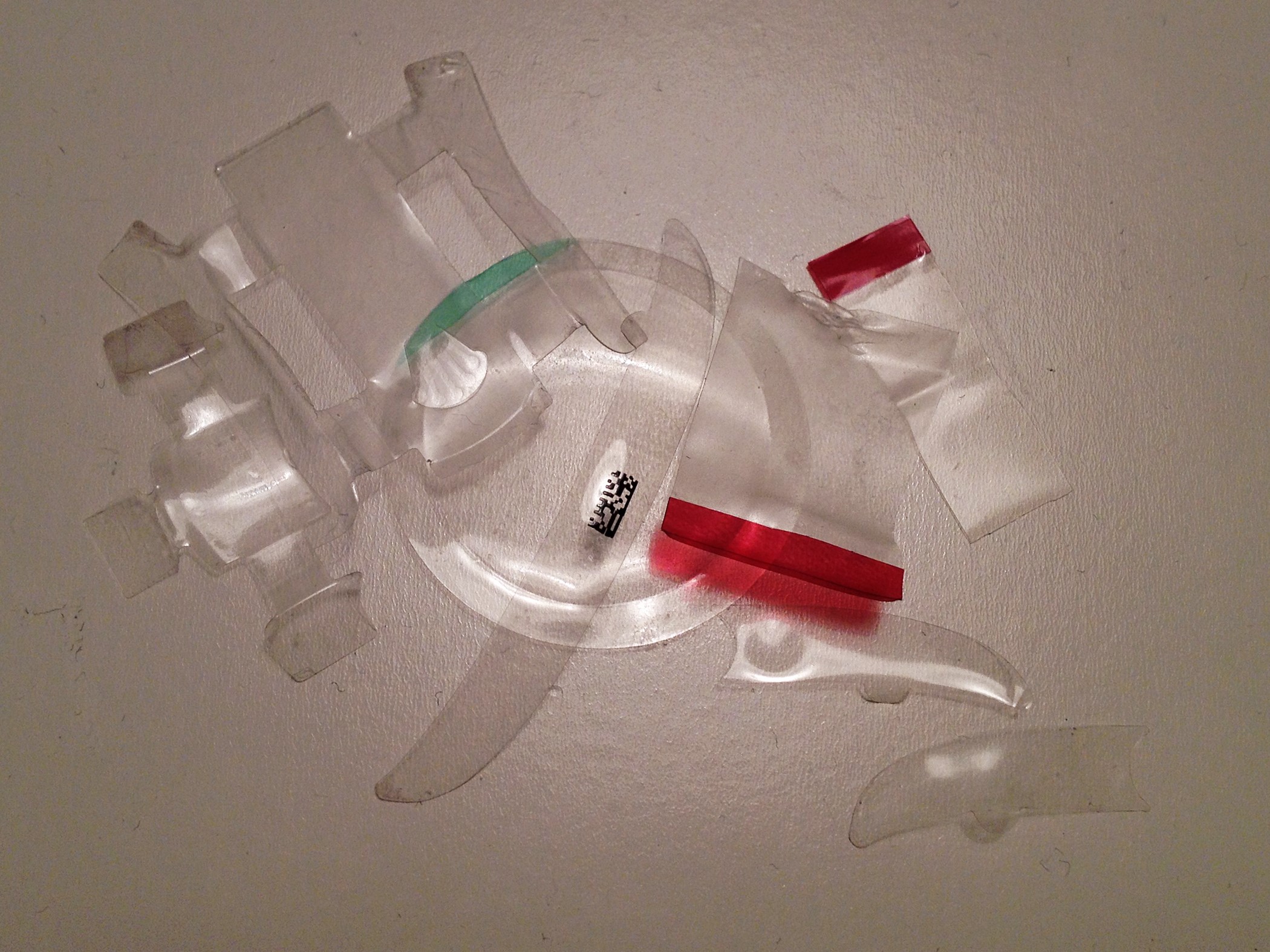 My first time removing Rolex plastic.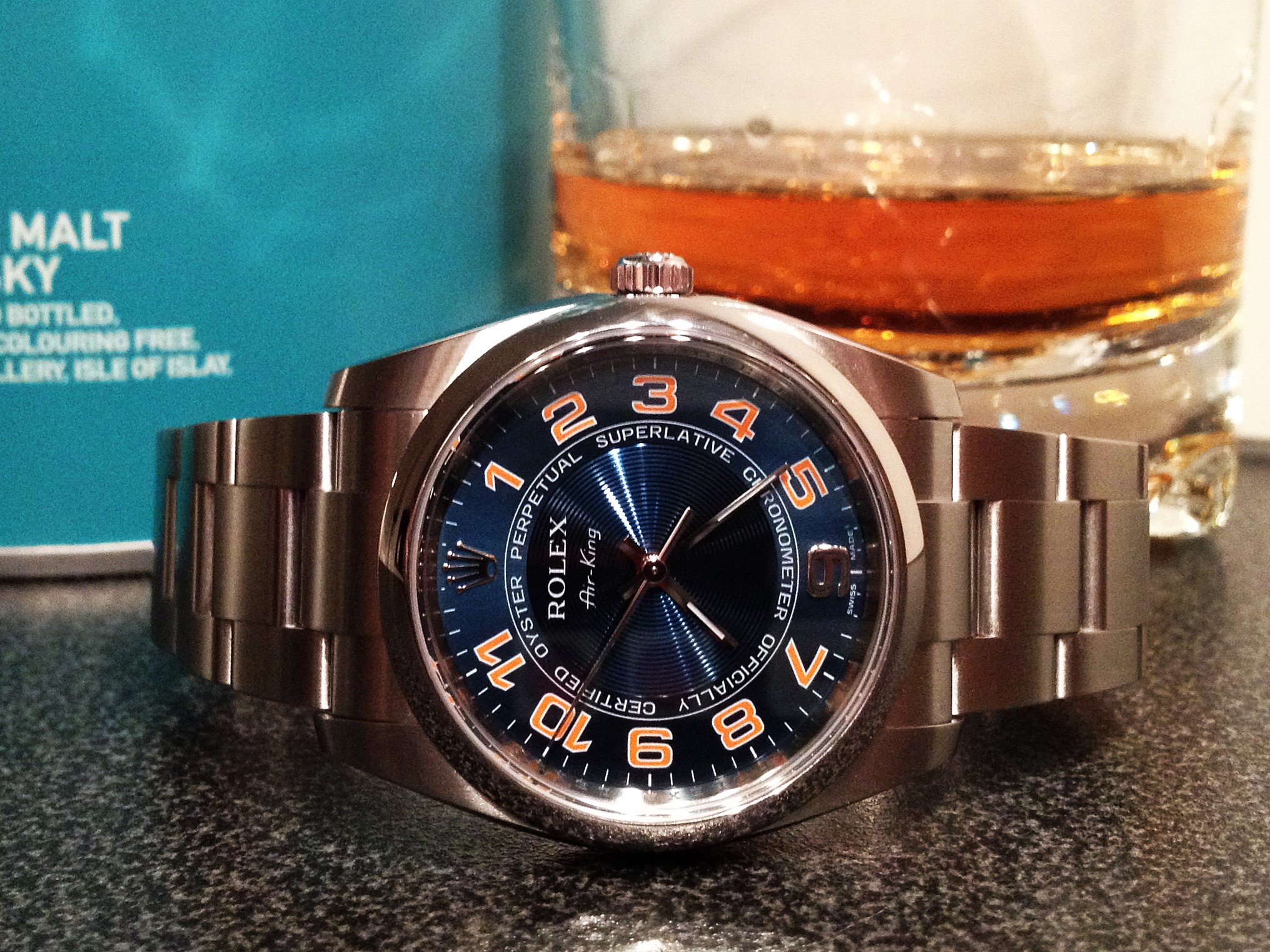 Time to celebrate!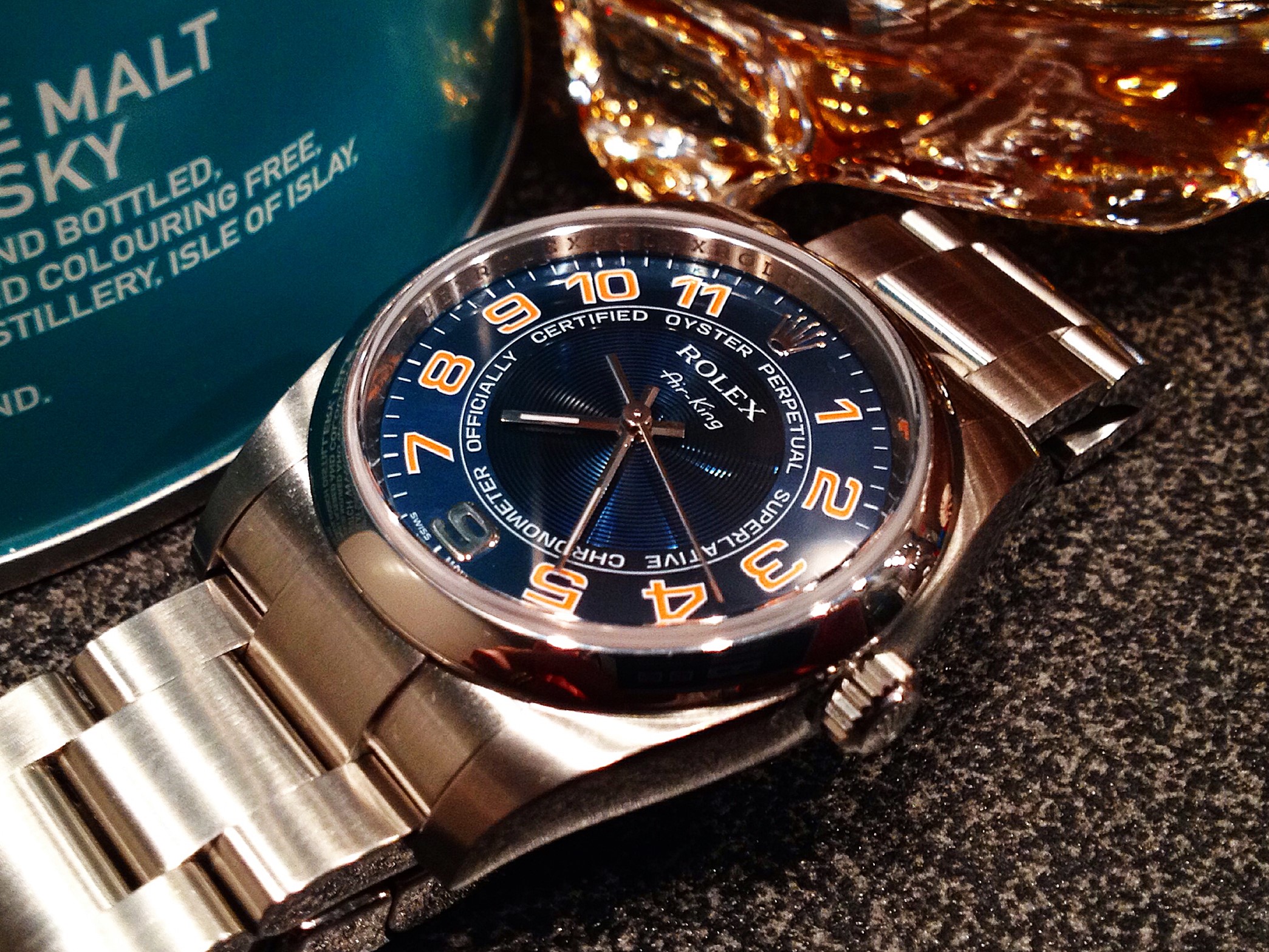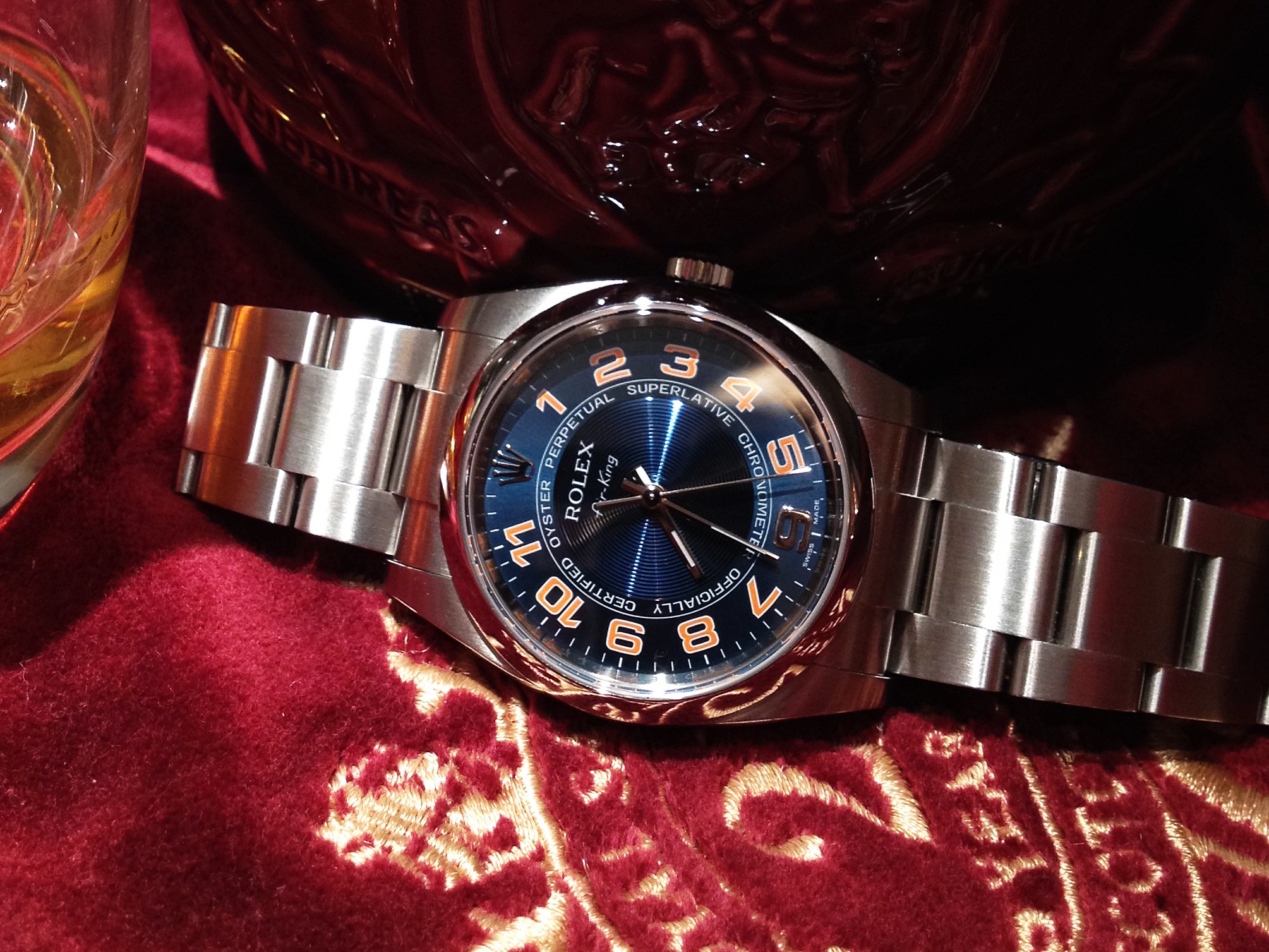 So a day that had started just like any other with no plans what so ever of purchasing a new watch ended with me walking out of a store with my first brand new Rolex. Such a great feeling! But coming home and removing all the plastic was even better. Regardless its size of 34mm the Air-King wore fantastically well. The

thicker

lugs and the exceptional bracelet gave it such a solid impression it even felt way better than wearing a traditional vintage 36mm Datejust on a stretchy jubilee. I really must give it up to this, sometimes, forgotten model.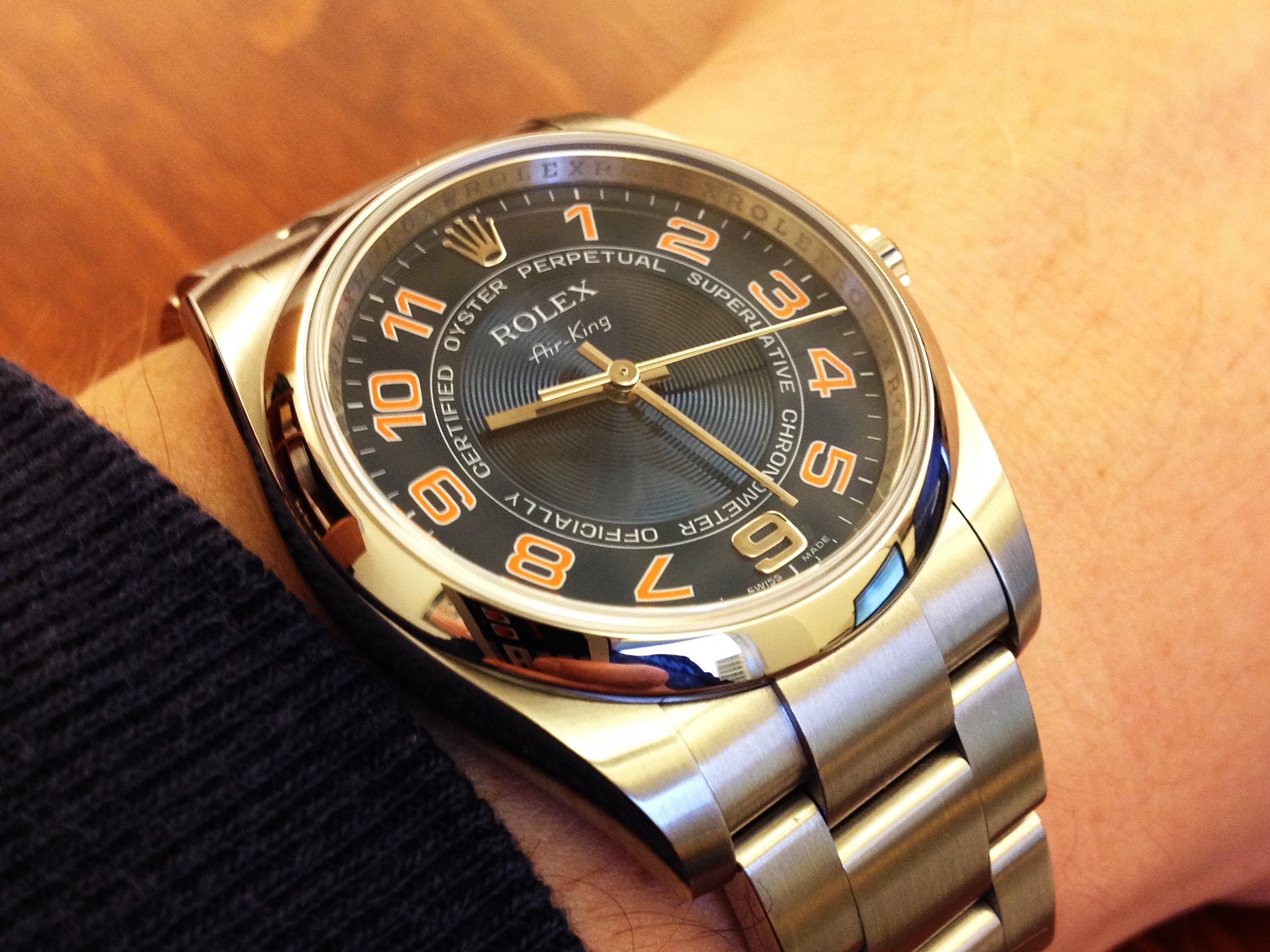 After the hands were changed.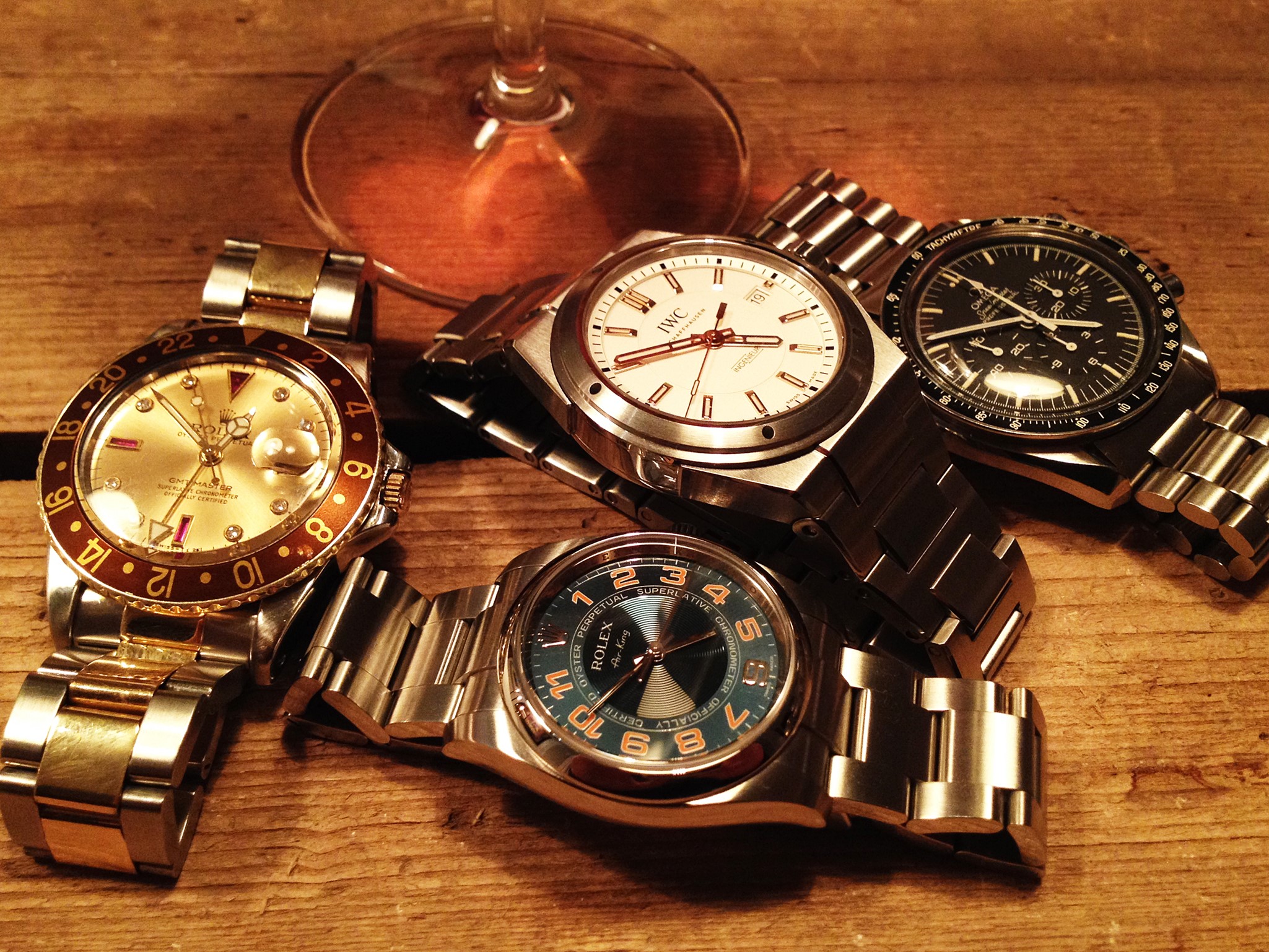 Talking watches over a few beers with my friend Sebastian. From left to right: Rolex GMT-Master 16753, Rolex Air-King 114200, IWC Ingenieur 3239-06 and an 84' Omega Speedmaster Professional (which later became mine).
I wore it almost every day for two months before I sold it. So why did I sell? Heck, I don't know. I wish I

had not done it

. Looking back I really regret that. The Air-King was a cool watch. Super wearable and much more unusual and fun looking than all the other common Rolex models.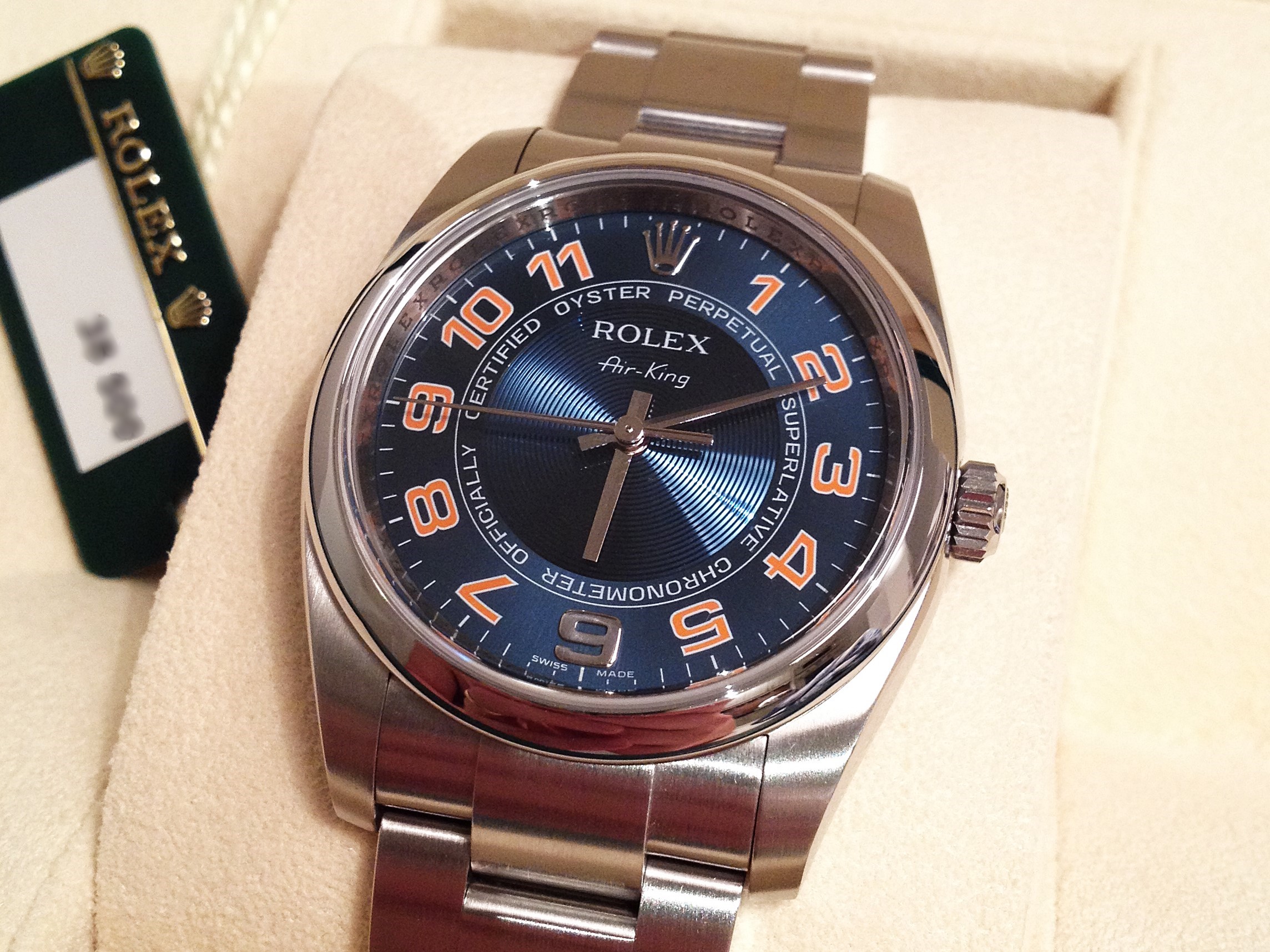 For sale pictures.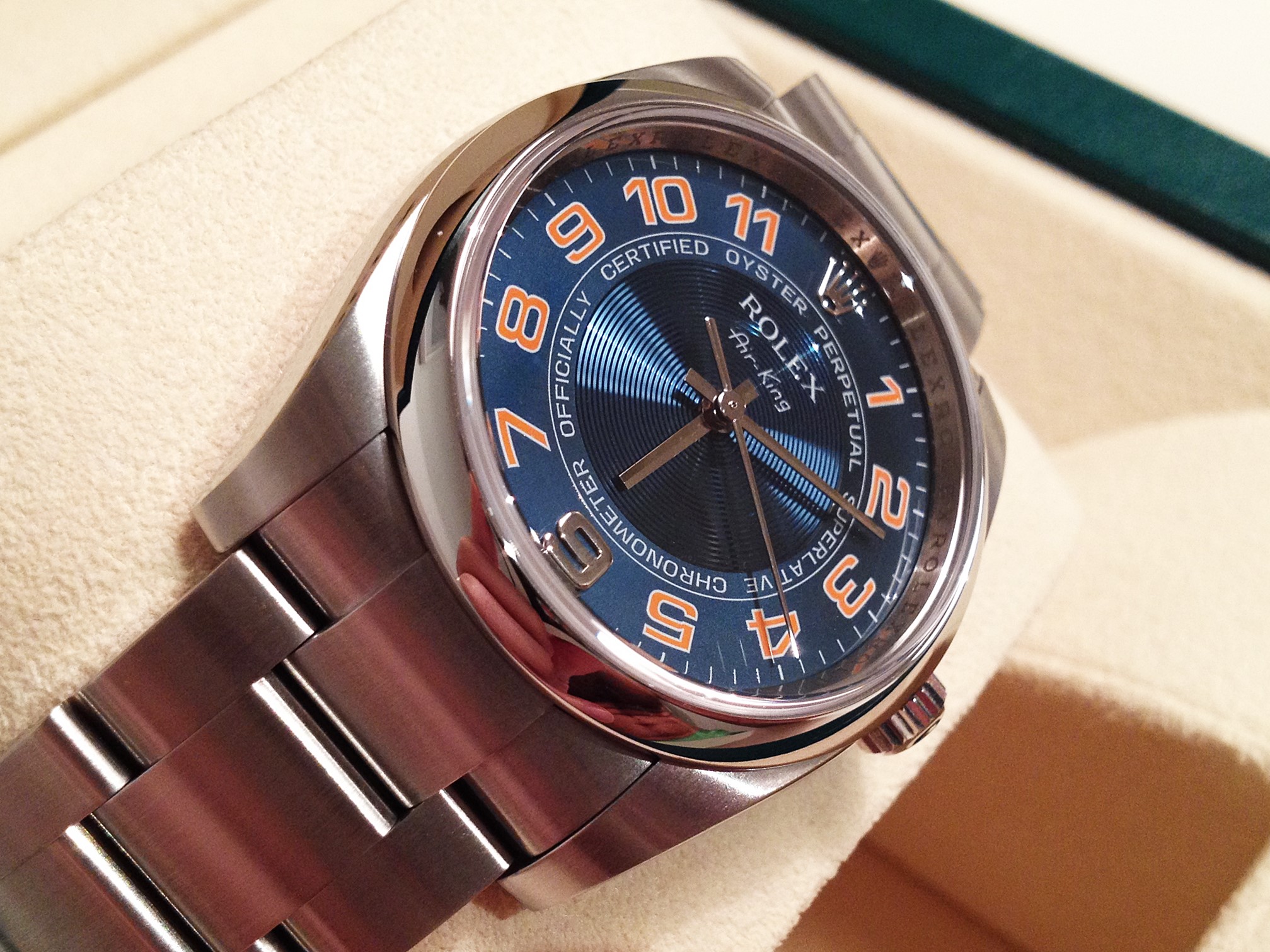 © All pictures by a Watch Flipper's Diary unless noted.