OK, so we are back on track! Sorry for my little side step there with the ZRC but it had to be done. But now let's get back to July 2014 and watch number 230.
I love projects. I always have plenty of different ideas going on in my mind of what would be cool to put together to create something unique. There have of course been several Seiko mods in the past but eventually I started to look beyond the horizon of SKX-divers to see what else could be done

and realized that

the Datejust

was

a great model to play around with and mainly because there are so many different dial variations to choose between.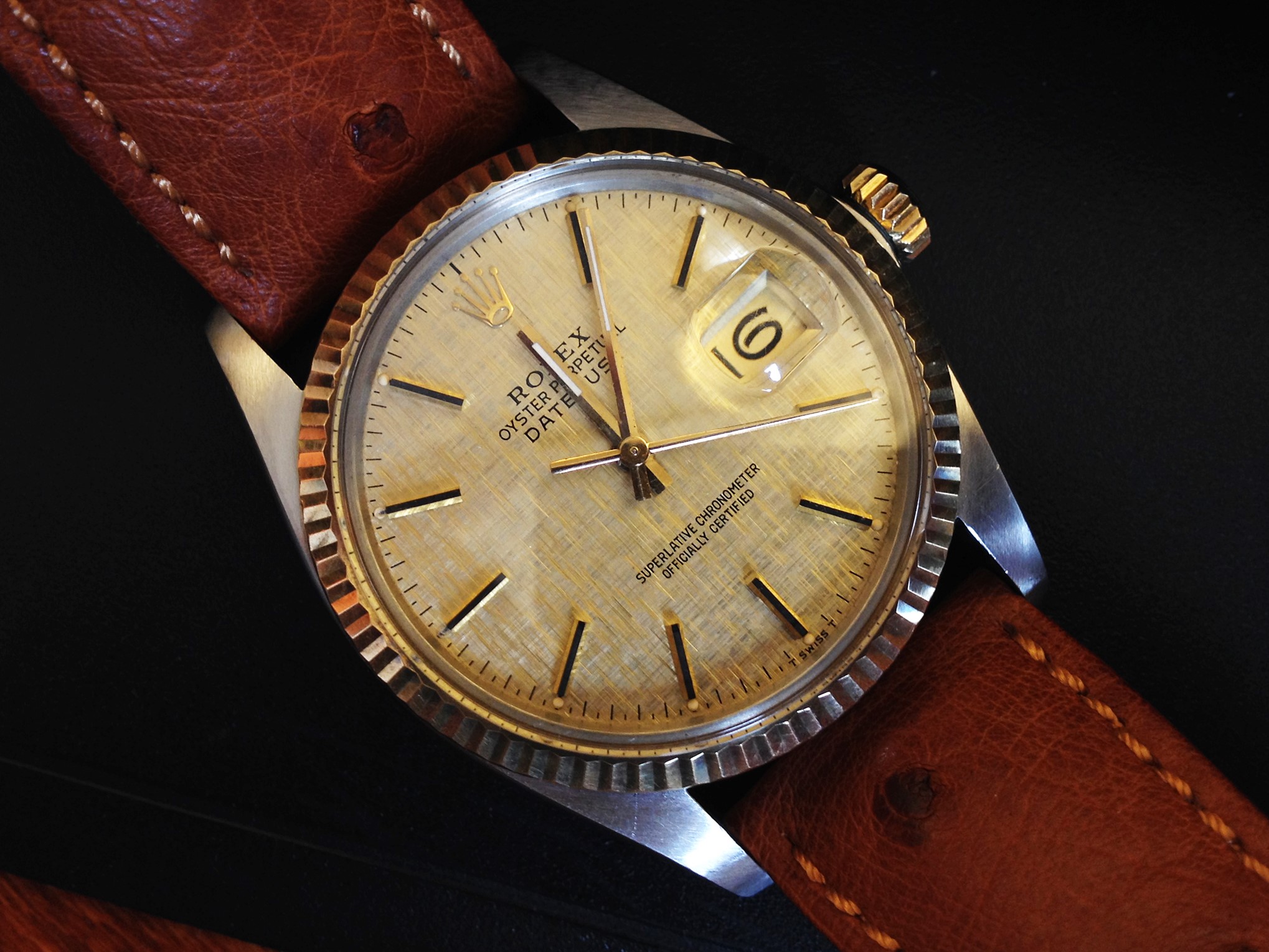 #230 - The Rolex Datejust, ref. 16013.
Pre-make over.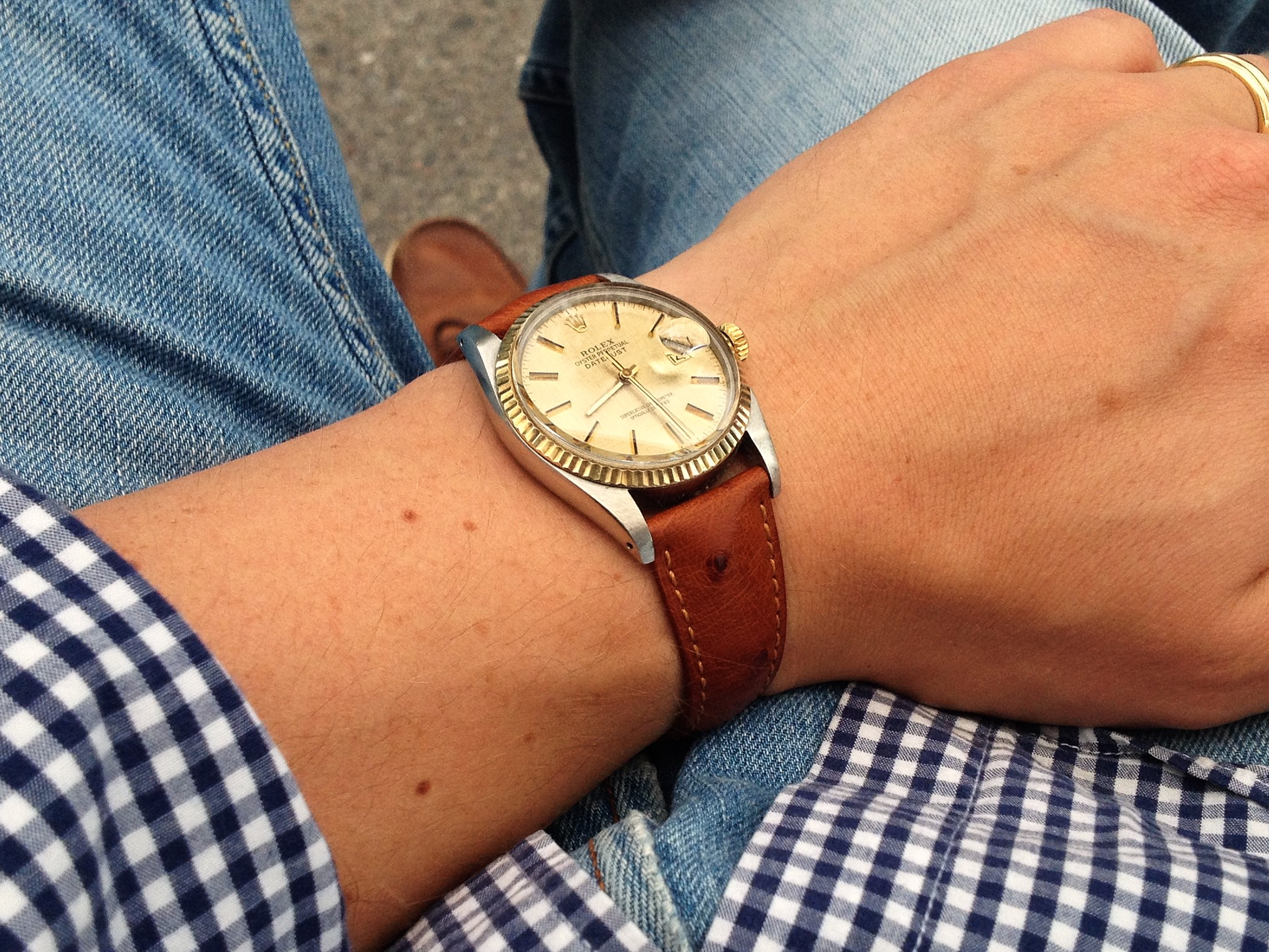 Not too funny even on an ostrich leather.
When I found this 80's head only 16013 Datejust I

visualized

something completely else than what it was being sold as. Instead of putting it on a matching two tone jubilee I instead fitted it with a regular all-steel jubilee from a ref. 16030 to give it a cleaner look. But I still wanted it to pop, at least a little bit. The gold linen dial was nice but I wanted something a little more uncommon. I remembered that when I sold my 16233 I also gave away the three extra dials it came with when I bought it. One of those dials was really cool and I saw it as

the

perfect candidate for my project. The whole story about how I got a hold of the dial is told in the post about the Rolex Datejust 16233.
I think the end result of a toned down 16013 with an extra

ordinary

dial turned out pretty great.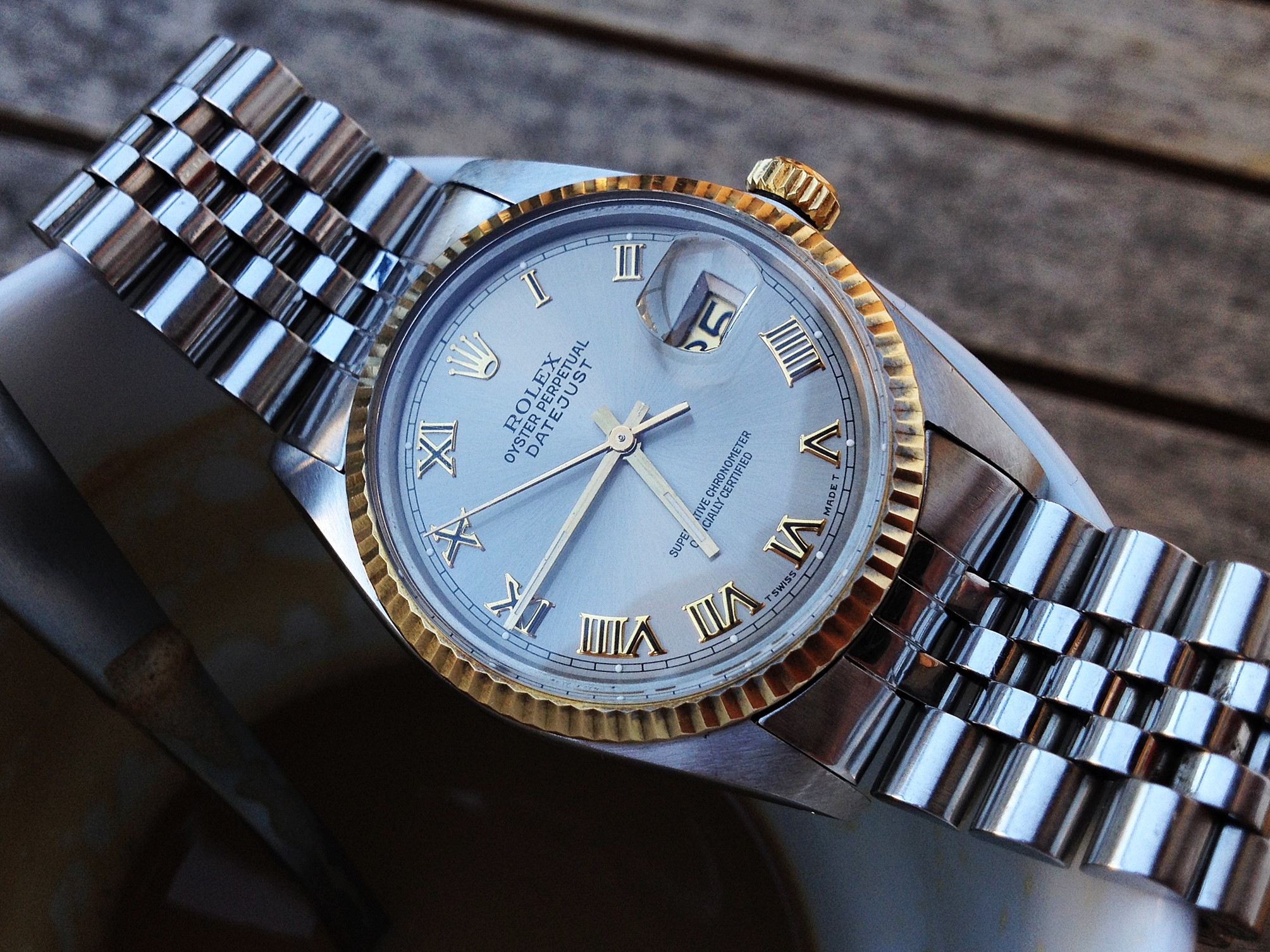 Post-make over. Much better and according to me a way more interesting watch!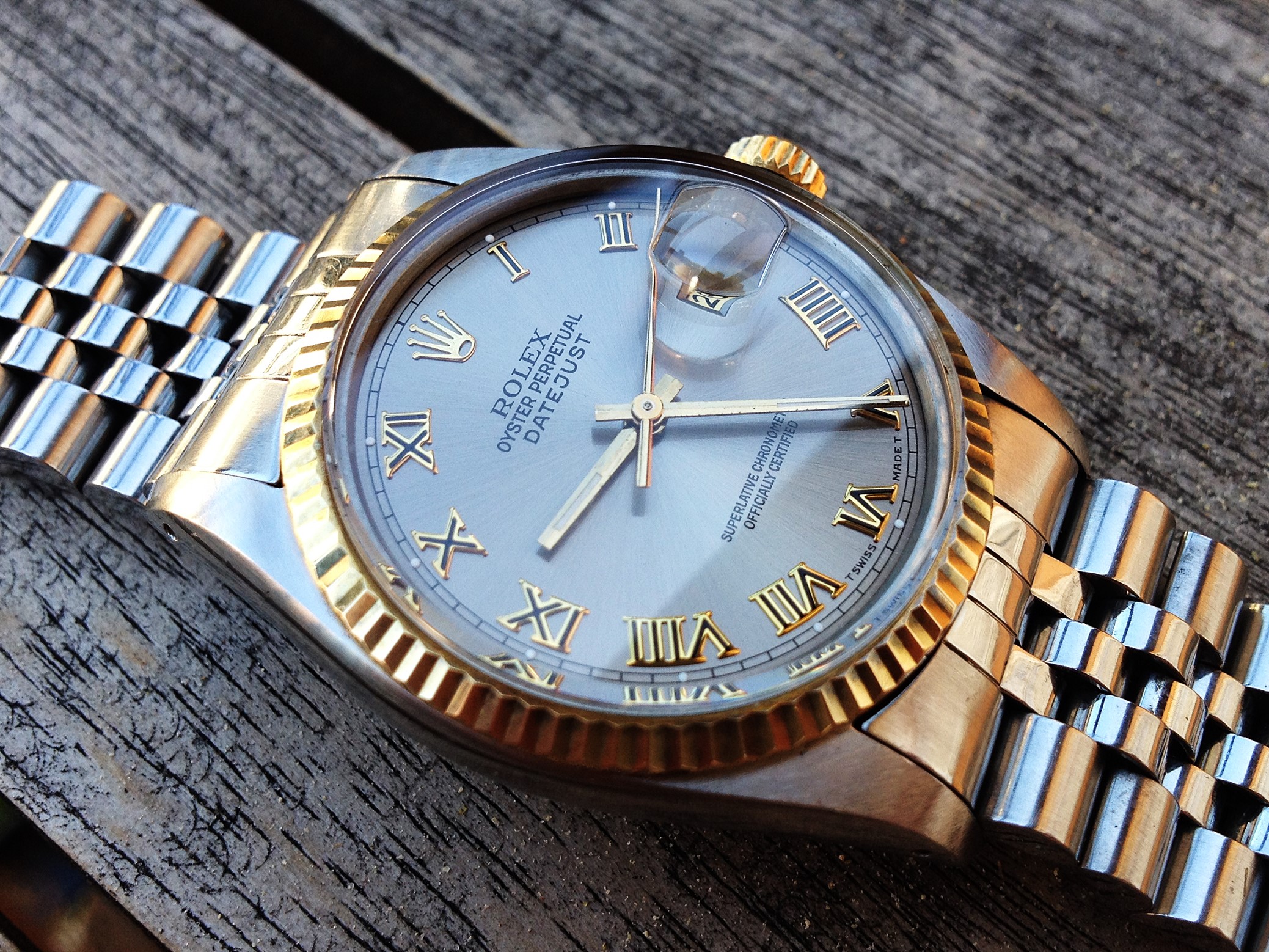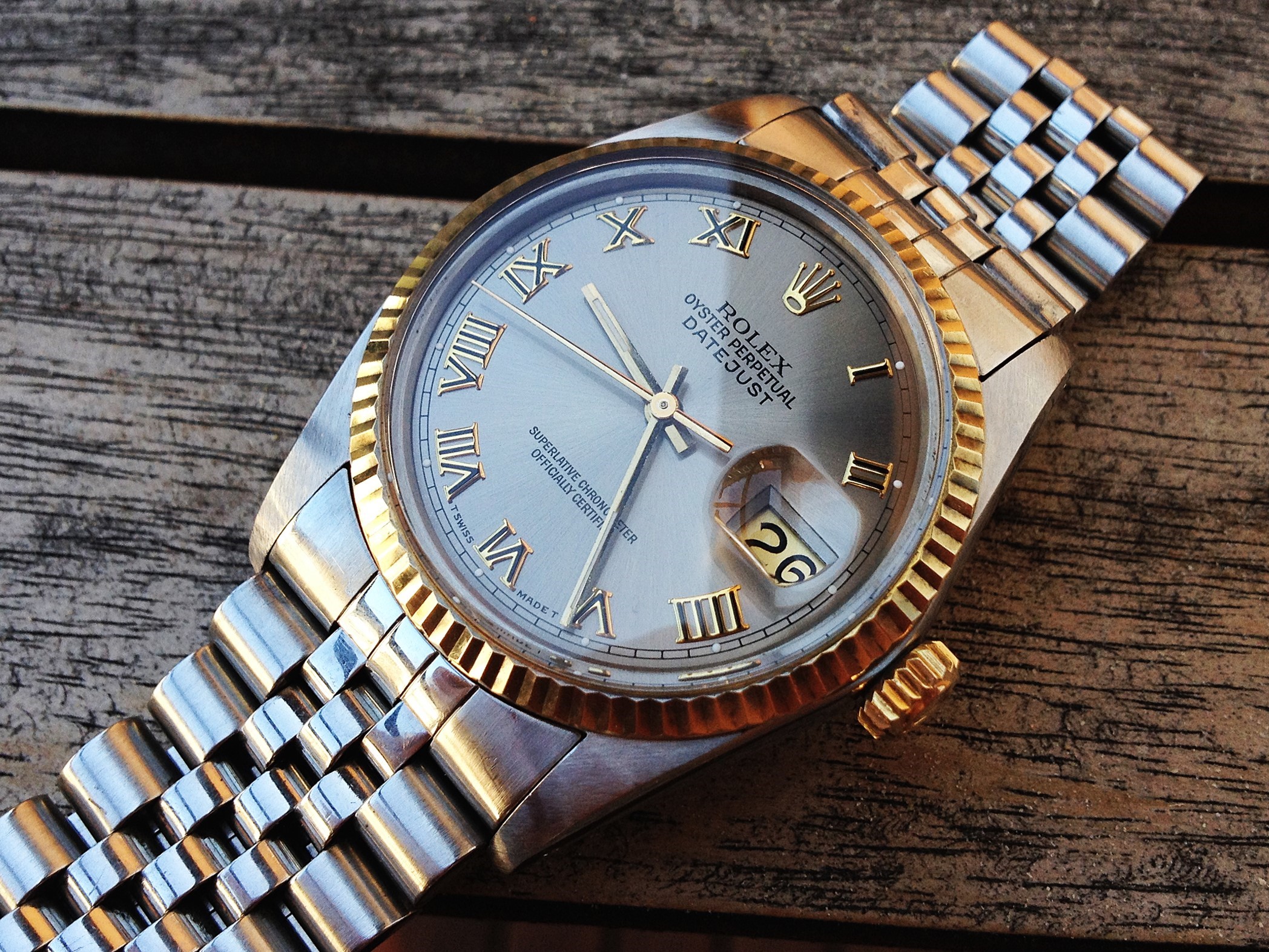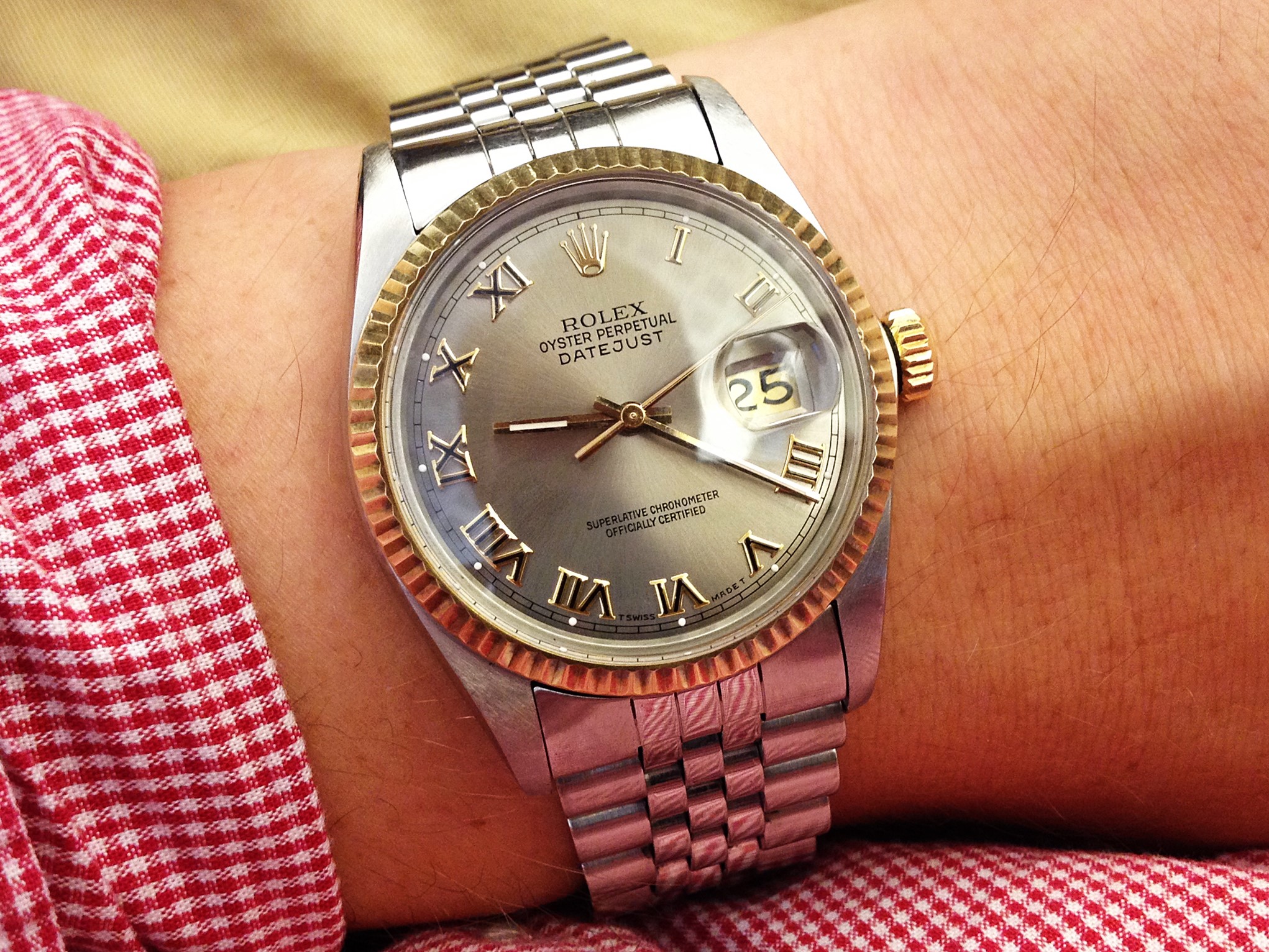 Wrapping it up with a wrist shot.
© All pictures by a Watch Flipper's Diary unless noted.