It sometimes happens that I buy watches located overseas, mainly from the United States, but when I do I rarely pick up anything expensive because of the risk that it might get lost or stolen on its way over here. I just don't like taking that risk. But this Korsbek just never wanted to pop up locally, or even within the European Union, which gave me no other option than to look for it in the US. And one day in early October 2014 when this watch came out for sale on WUS I just couldn't hold myself back any longer. I needed to cross it of my list. Now! Luckily I had a friend, who was working in NYC at the time, who I could use as the receiver of this watch. Perfect! Risk eliminated! Just one small catch. I had to wait almost five months until he was scheduled back for a trip to Europe. Goddamn, a five month wait is a long time when waiting for something this good.
It turned out I only had to wait two months and a half instead of five because I invited him over to celebrate New Year's Eve with us in Stockholm (and no, it was not only because I wanted to get the watch quicker 😅). Finally I got to wear it on New Year's Eve morning when we went for some winter fishing and it was awesome. The watch I mean. The fishing not so much...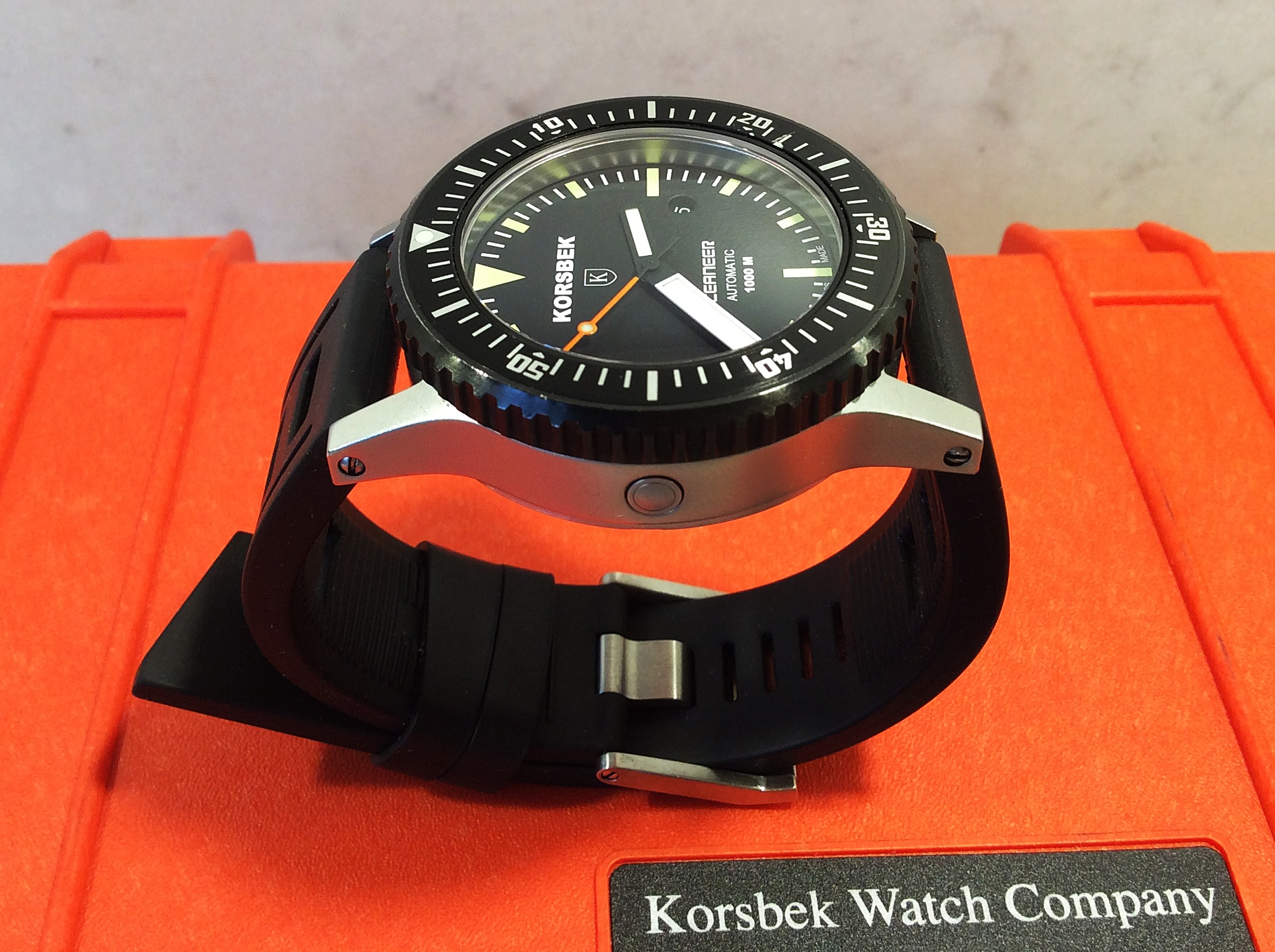 #266 - The Korsbek Oceaneer. Here on top of its Pelican case.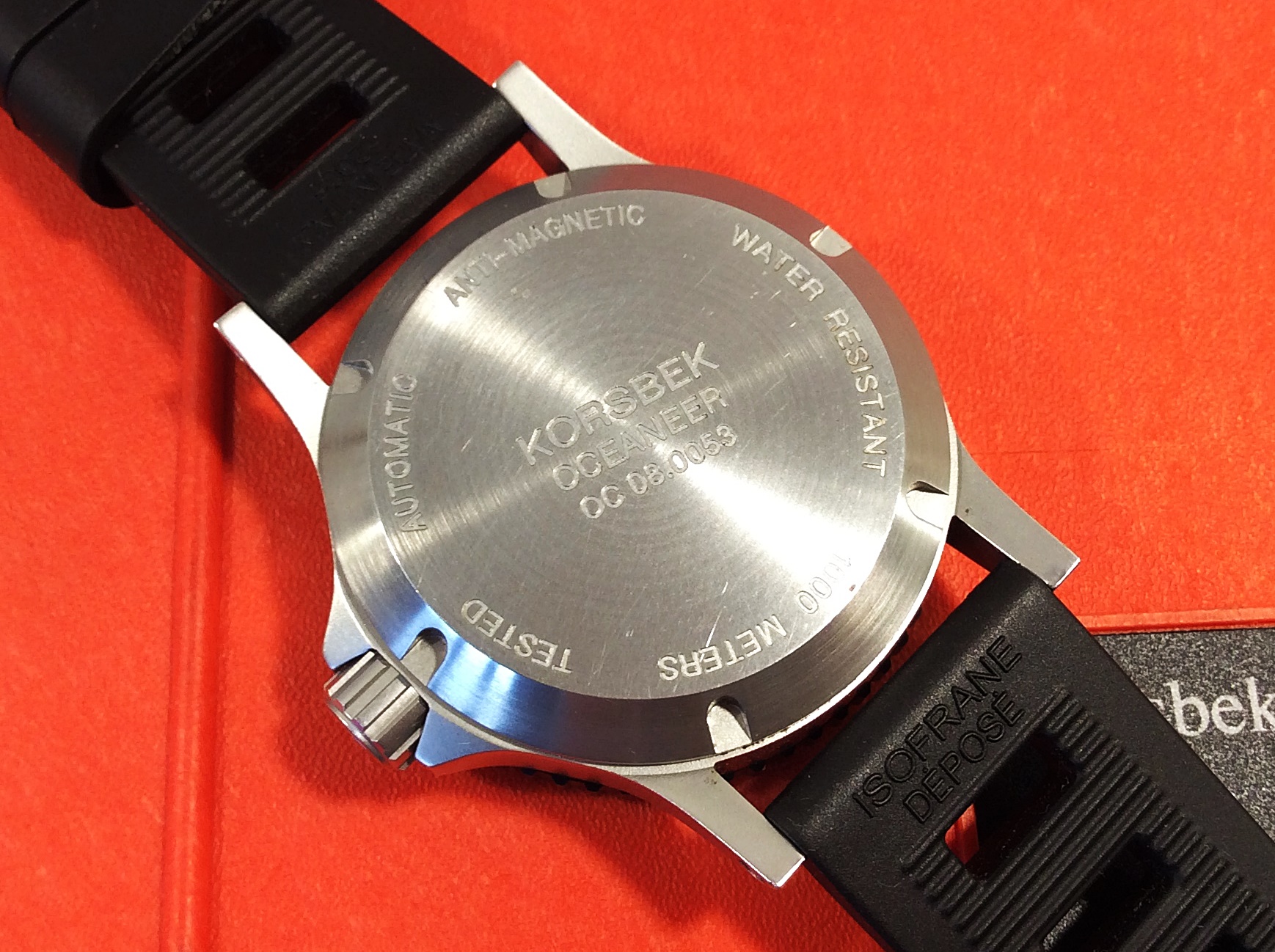 The Oceaneer was a beast. Big watch! Thick and long. Unfortunately it was impossible for me to wear it on the bracelet. The lugs where just so long and straight. So instead of having the bracelet curving and hugging my wrist it was just hanging straight down from the sides leaving two big empty spaces between the bracelet and my wrist which looked ridiculous. On an Isofrane it worked and looked much better. What made me love the Oceaneer was its huge minute hand. Now that's a sword alright! The combination of the bead-blasted case and the PVD bezel were also two details I loved about it. It actually came with an extra matching bead-blasted bezel if you wanted to switch but I never bothered to install it. The PVD one looked so much cooler and gave it more contrast.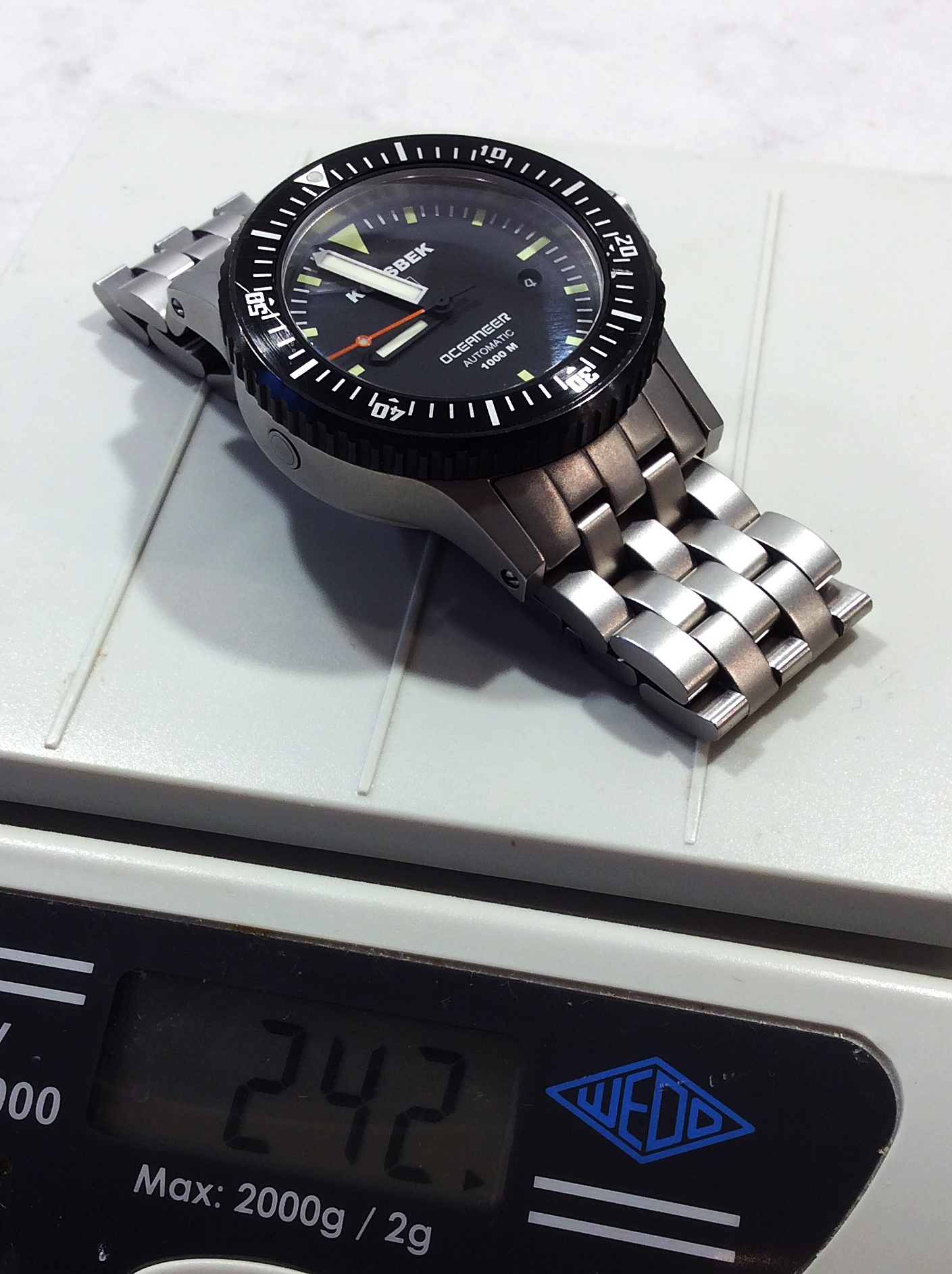 Solid piece with the bracelet on!
Of course I knew this watch was going to be too big for me, I'm not stupid, but I just had to check it out and I'm so glad I did it at last. Dive watches from micro brands used to be my thing! I don't know what happened to Korsbek but the brand seems to be pretty dead today. There doesn't seem to have been any activity from Korsbek in the last five years. Too bad I think, the Dane behind this brand really had some wicked watches going on.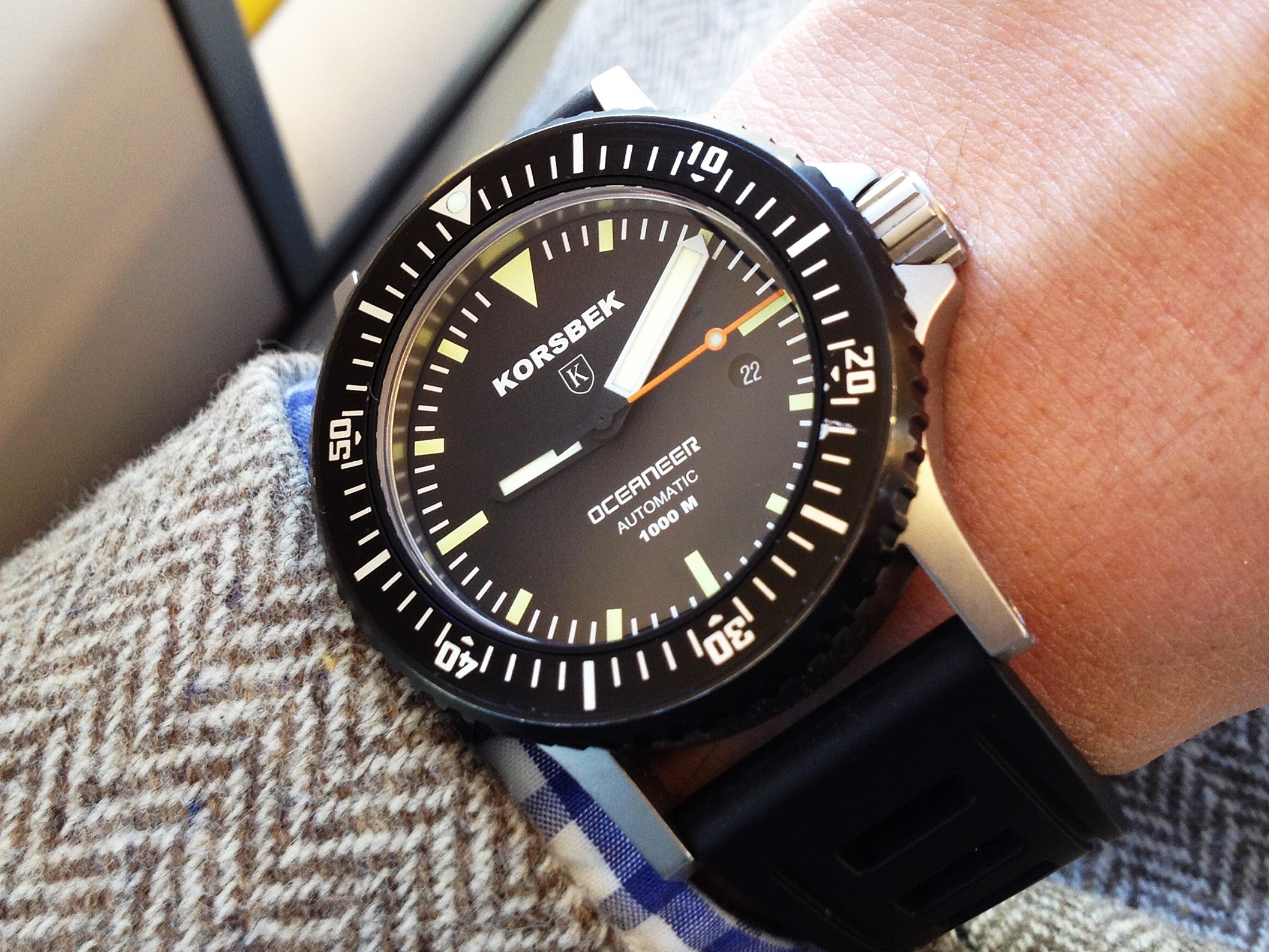 © All pictures by a Watch Flipper's Diary unless noted.